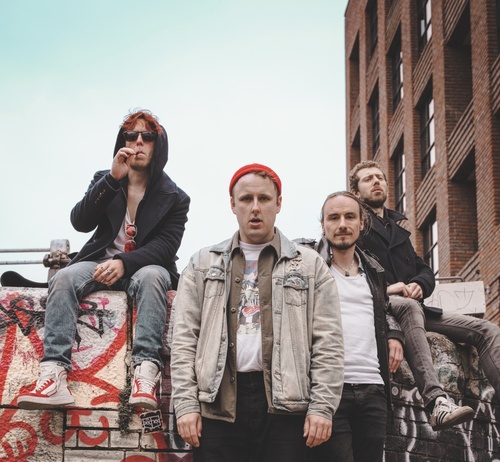 The Kid and I is an alternative rock band hailing from the UK that is poised to make an indelible mark with their upcoming debut EP. Spearheaded by the multi-talented actor-musician Jacob Powell, this exciting outfit is all set to take audiences through their unique fusion of energetic rock and indie influences, all while weaving in deeply poignant lyrics that mirror the trials and tribulations of contemporary life.
The initial glimpse into their upcoming EP arrives in the form of 'Wonder Pt. 1,' a soaring alt-rock anthem that embarks on a profound journey of self-discovery. Beginning with tender balladry and culminating in a crescendo of raw power, the track possesses a timeless quality that leaves a lasting impression on the listener.
For those who resonate with the likes of Biffy Clyro, 'Wonder Pt. 1' by The Kid and I is a musical gem that transcends genre boundaries, seamlessly melding progressive rock elements with emotive melodies. Crafted during a ten-day period in December 2021, a period of isolation caused by the pandemic, the EP emerged as a deeply introspective reflection on loss, inspired by the departure of Powell's father, grandmother, and grandfather. The weight of this grief has propelled him to explore themes of self-love, intricately woven into his personal journey of healing and transformation. Check it out now.