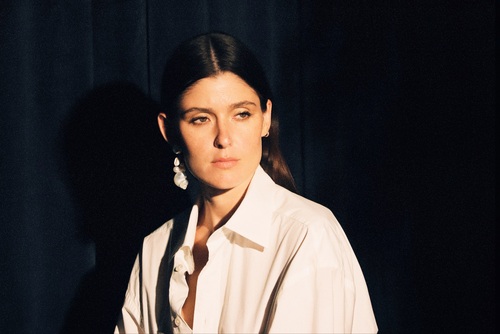 @skopemag news – friday – august 18, 2023 @ 11 am est
https://www.facebook.com/SkopeMag/
https://twitter.com/skopemag
https://www.youtube.com/@skopetv2
https://www.instagram.com/skopemag/
APP – Apple iTunes –
https://itunes.apple.com/app/id1465224822?mt=8
@skopemag APP – Google / Android –
https://play.google.com/store/apps/details?id=hr.apps.n207414718
Support @skopemag –
https://www.paypal.com/donate/?hosted_button_id=3APKAKT8K6ETW
LUCY GAFFNEY shares new single 'Make Me Smile' | New EP 'Daydream In Tokyo' out 29th Sept via Nettwerk
Lucy Gaffney is today sharing new single 'Make Me Smile', the latest to be taken from her forthcoming EP Daydream In Tokyo, out 29th September. 'Make Me Smile' arrives on the heels of the hard-earned optimism of 'Just Friends' and the pure-cut indie-pop of recently released EP title track 'Daydream In Tokyo'.
LAGUNA GOONS – Spanish Indie-Rockers Release "Runaway Massacre" || + Confirm UK Dates
Spanish indie-rock band – LAGUNA GOONS – have shared new track "Runaway Massacre", taken from their EP 'Teachers'.
An indie-rock freight train that pins together livewire guitar lines with runaway riffs, the new track sees Laguna Goons nod deftly to many of the UK-based bands that inspire them while keeping things fresh with a fun-fuelled twist.
Alt-Rockers Mouth Culture Release Anthemic New Single 'Don't Pull Up'
Indie-Alt-Rock trio Mouth Culture share the high-octane new single 'Don't Pull Up'. Having already received feverish support across national radio and Spotify Editorial playlists, the band has built an eager and ever-growing fan base that anxiously awaits the release of new material.
Within Temptation: 'Bleed Out' – new album (Oct 20th), new single out now
Bleed Out signifies a bold leap forward for the band. From contemporary, hard-hitting djenty riffs to soaring melodies displaying their symphonic roots, Within Temptation have created a sonic journey that fuses diverse musical styles and thought-provoking themes. This is an album that is as epic as it is unflinchingly outspoken, and now more than ever, this is a band who aren't afraid to make a stand on issues they care about.
VILDE releases new album 'Hope'
"Hope" – the title, recurring lyric, and overall ethos of the upcoming new album from Vilde (AKA Thomas Savage) – is a transient phenomenon. A measure taken somewhere between the emotions of hopefulness and hopelessness, it is agonisingly out of our control, and subsequently takes on a life of its own. Thomas offers some insight:
SODA BLONDE release cinematic new power ballad 'Midnight Show'!
"Dream Big", the second studio album from Irish band Soda Blonde, is far more than a collection of catchy and cathartic pop songs; it's a mantra – a mission statement from four lifelong friends. It's their promise to themselves, and a message to all who come along for the ride: A reminder that life is precious, fragile, and fleeting, so we might as well dream big and hold nothing back. Epic in size and intimate in scope, "Dream Big" holds a microscope in one hand and a mirror in the other as our innermost thoughts and feelings get a soundtrack of their very own.
Beatenberg release their first single of 2023, "Don't Call Her Over To You"
Following a sold out tour across the UK and Europe in June, Beatenberg today release their first single of 2023, "Don't Call Her Over To You." Self produced and mixed by Nathan Boddy (Mura Masa, PinkPantheress, Gabriels), the song is another playful take on the record-breaking band's global approach to pop music which they have been busy exporting since 2022 after a four year hiatus.
OXX: Fourth Album From Aarhus, Denmark-Based Avant/Technical Metal/Hardcore Trio, The Primordial Blues, Out Today On Nefarious Industries
Formed in 2012 by guitarist/vocalist/lyricist Alex Bossen and drummer Martin Aagard, OXX was born in the Danish punk/metal scene and has since grown into a feral beast of its own by weaving elements of avant/free music, afrobeat, and film scoring into its compositions. The band's raw and spontaneous blend of chaotic hardcore, sludge, and crust acts as an extension of the lyrics; an unfiltered, feverish stream of thought – bits and pieces of novels, obscure cinema, video games, and more, rushing by in a maelstrom of impressions of existence filtered through the eyes of the woefully unstable.
IDINA MENZEL'S HIGHLY ANTICIPATED DANCE PROJECT DRAMA QUEEN VIA BMG IS OUT NOW
The electrifying album showcases her powerhouse vocals through soaring anthems, disco-infused beats, and just the right amount of drama. Menzel worked alongside global hitmakers Nile Rodgers, Jake Shears, Justin Tranter, Sir Nolan, Simon Wilcox, Laura Veltz, Jim Eliot, Maty Noyes, Mitch Allan, Lindy Robbins, Chantry Johnson, Michelle Zarlenga and more to create a body of work that is a departure from what she's put out in the past. Harnessing the same unforgettable presence both on the stage and the big screen, Drama Queen is the latest project in which Menzel employs her greatest superpower.
ELLISA SUN RELEASES ENCHANTING NEW SINGLE
With captivating lyrics like I've been counting sheep, but I can't sleep, you always creep into my dreams, "Once Upon A Time" is a lyrical fairy tale listeners are sure to fall in love with.
MULTI-PLATINUM ARTIST RUSS RELEASES INTROSPECTIVE NEW ALBUM 'SANTIAGO'
On this album, Russ artfully blends his signature hip-hop and R&B sounds taking listeners on a journey of finding self-love and self- discovery after various trials and tribulations that he's faced in the music industry as he remains true to himself as an independent artist. Russ has fully been at the helm of the strategy and creative for the album, both musically and visually, self-funding all parts of the project and rollout. Throughout all aspects he is showing vulnerability in allowing fans to be fully immersed in his universe that he so passionately worked to create on his own. The album marks the first release under Russ' newly formed partnership with Larry Jackson and gamma.
MJ NEBREDA ANNOUNCES "AREPA" MIXTAPE + NEW SINGLE "SUBLIMINAL"
Karina Rykman's debut album out today; headlining tour begins Sept 9
Acclaimed psych indie rocker Karina Rykman is proud to announce today's arrival of her debut album, JOYRIDE, available everywhere now via AWAL. JOYRIDE expertly captures Rykman's jubilant brand of sonic exploration, bridging an array of genres to arrive at her own compelling and original take on psychedelic indie rock. Highlights include the yearning new single, "All That You Wanted," which features vocal accompaniment from Veronica Stewart-Frommer of Melt, as well as guitars from Melt guitarist Marlo Shankweiler and Phish's Trey Anastasio. JOYRIDE also features such recently premiered standouts as the widescreen anthem, "Beacon," and the first single and title track, "Joyride," the latter featuring signature lead guitar from co-producer Trey Anastasio and joined by a charming companion video streaming now at Rykman's official YouTube channel.
BLAKE SHELTON AND GWEN STEFANI RELEASE REDEFINED VERSION OF "LOVE IS ALIVE" OFF A TRIBUTE TO THE JUDDS
Today, multi-award-winning artists Blake Shelton and Gwen Stefani released their rendition of The Judds' iconic ballad "Love Is Alive." The track serves as the first single off of A Tribute to The Judds, the highly anticipated compilation record in celebration of the beloved duo's 40thanniversary, to be released on October 27 on BMG.
Montana's Own Country Cowboy Rob Wolf Releases Warm-Hearted New Ballad, "Destiny"
Hailing from a sleepy little town in southwestern Montana, country music artist Rob Wolf announces the release of his new ballad, "Destiny." A story that goes back ages, of finding lasting love unexpectedly, proving one's "Destiny" can be just around the corner at any time.
RAGS AND RICHES "Misbehave" in playful, 90's/00's inspired track!
Sub Tactics Drop Their Self-Titled EP on Mutation Audio
'Wasp' and 'Nexus 9′ were the first two singles to drop from Sub Tactics' self-titled EP, proving they're a duo who deliver thoughtful and deep drum & bass injected with a signature funk and soul. As well as their instrumentals and vocalist collaborations, adding a touch of live presence to their productions, they aim to keep their approach to music-making versatile. This is all showcased on their own label Mutation Audio and their brand new EP, which gave them full creative control over their work.
TORONTO'S ARTIST-TO-WATCH SWAVY IS A DIFFERENT BREED ON INCENDIARY DEBUT MIXTAPE OUT TODAY
Today, Toronto hip-hop R&B enigma Swavy unleashes his much-anticipated debut mixtape, Different Breed, via Reps Up Records/Columbia Records. Listen to Different Breed HERE.
Giggs Releases New Project 'Zero Tolerance' Today
Zero Tolerance is Giggs' first full-length offering since 2020's Now Or Never and sees the rapper returning to the spotlight stronger than ever with a record he's described as an "instant classic".
draag me DROP NEW ALBUM 'lord of the shithouse'
Philly-based draag me, the sample-based experimental project from SPIRIT OF THE BEEHIVE's Zack Schwarz and Corey Wichlin, has released their second album, lord of the shithouse. The project features Body Meat, CRASHprez, Pedazo De Carne Con Ojo and Devin McKnight. The album materialized during the pandemic. Schwartz and Wichlin, both stuck at home, sent emails to each other with ideas for songs. And over the course of a year, file sharing turned into fully realized tracks. Songs left on the cutting room floor of Spirit's landmark record ENTERTAINMENT, DEATH, got rejiggered, made stranger, and put into the draag me universe along the way. But make no mistake — draag me isn't a Spirit of the Beehive side project. It is a project that exists in a swirl of its own. The songs on this record are far more knotty, circling the drain of psychedelic pop, industrial music, r&b, and electronic. lord of the shithouse is a record free of genre, and in its penchant for experimentation, there is a real sense of clarity.
New Jersey Heavy Rockers EGO PLANET Reveals Full Album Details; New Single "Butcher's Blade" Now Streaming
After their recent signing with Italian label ARGONAUTA Records, US-based Heavy Rockers EGO PLANET released their impressive first single THE CALL, "the first Ego Planet song we finished writing back in 2020 as a pandemic ravaged the globe, protesters took to the streets to demand racial justice, and billionaires hoarded record amounts of wealth." Says Jarrett (Vocalist/Lyricist) "I was being forced to face ugly truths on a daily basis and it was extremely uncomfortable. I found myself at times wanting to completely disengage from political issues and recede into my own world of comforting distractions. The song is about the allure of complacency and what it means to turn a blind eye while others fight for their right to exist."
LÉON Returns With Dazzling New single "PRETTY BOY"// LISTEN HERE
Entering a beaming new chapter in her career, as a newly independent artist, the wonderful LÉON shares "Pretty Boy"; the first single to be taken from her forthcoming album.
ARCTIC LAKE SHARES NEW SINGLE, "FOOL"
"One of my best friends was in a really volatile relationship; over the space of two years I watched her slowly disintegrate. She was worn down by it," explains Emma Foster. "I started writing the song about that – 'Eating away at me/ Keep fraying at the edges' – and then the chorus: 'I'm a fool to let you break me / I'm a fool to let you change me.' Then I wrote the pre chorus about loving someone who has a side to them that scares you or makes you question your worth.
RISING ARTIST DLG. DROPS DREAMY NEW SINGLE "KUNG FU"
With its funky beat and easy-going vocal flow, the dreamy tune will have listeners floating through the end of summer blasting it on repeat. "'KUNG FU is about a girl – one that I have to literally fight my brain to not think about all day. I was trying to embody that feeling of being so consumed by someone," says DLG. "The song takes the phrase 'she's a knockout' to a whole new level."
PLATINUM SINGER-SONGWRITER JAKE SCOTT ANNOUNCES HIS DEBUT ALBUM, LAVENDER
About the single, Jake commented, "Come Close is about the crucial nature of vulnerability in a relationship. It's the antidote for apathy. It's the glue that holds everything together. It's also terrifying. Real vulnerability is so so difficult for me. This song is about me realizing I have to let my wife see every single part of me – the good, the bad and the ugly…otherwise we'll never come close to what we could be."