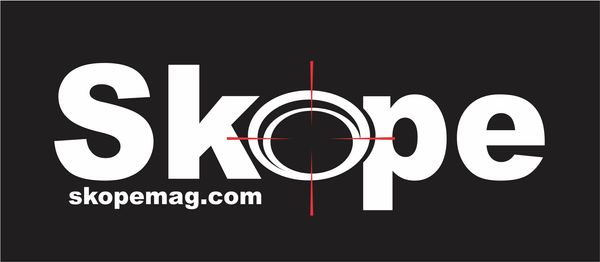 @skopemag news – wednesday – august 16, 2023 @ 4 pm est
https://www.facebook.com/SkopeMag/
https://twitter.com/skopemag
https://www.youtube.com/@skopetv2
https://www.instagram.com/skopemag/
APP – Apple iTunes –
https://itunes.apple.com/app/id1465224822?mt=8
@skopemag APP – Google / Android –
https://play.google.com/store/apps/details?id=hr.apps.n207414718
Support @skopemag –
https://www.paypal.com/donate/?hosted_button_id=3APKAKT8K6ETW
Miso Extra Shares Last Single From Her 'MSG' EP Out Friday via Transgressive
Trailblazing London-based, mixed heritage singer, rapper and producer Miso Extra has today shared the final taste from her forthcoming MSG EP, ahead of its release on Friday via Transgressive Records. With "50/50" she demonstrates a further foray into experimenting with wonky beats, restrained percussion and clever samples, all while singing/rapping in both Japanese and English. Talking about the single she says, "finding the balance in life is hard and I'm someone who is guilty of being stuck in drive. I wrote this song to remind me to not be too hard on myself and to try and enjoy the ride."
MULTI-PLATINUM GRAMMY AWARD WINNING GLOBAL SUPERSTAR USHER DROPS VIDEO FOR "BOYFRIEND" FEATURING KEKE PALMER
Multi-Platinum Grammy Award Winning Global Superstar Usher has released new music from his highly anticipated as-yet untitled ninth full-length album. "Boyfriend" – with a video featuring multi-hyphenate Emmy Award winning entertainer Keke Palmer – follows Usher's latest official single, "Good Good" featuring 21 Savage and Summer Walker which debuted at No. 1 on Billboard's R&B Digital Song Sales Chart.
PROMISELAND UNVEILS "BAD DAYS" – WATCH HERE
Today, Promiseland (AKA Johann Rashid) unveils new haunting single "Bad Days" – out now via Cult Records. This is the first offering from his forthcoming debut album Sad But Happy, which is set for release on October 20.
Federico Aubele announces 7th studio album & shares reflective track + video: "What We Lost"
Today, Brooklyn-based Argentine singer/songwriter Federico Aubele announces his seventh studio album, Time Drips On My Bed, due out October 13 and available for pre-order now. Alongside the announcement, Aubele shares a new taste of the project with contemplative track and video "What We Lost." Out everywhere now, the track allows Aubele to relive memories as he processes his experiences in pursuit of further discovering who he is today and who he might become.
Buffalo Nichols Shares Tender New Single "The Difference" Via Garden & Gun Feature, Final Preview Of Anticipated New LP 'The Fatalist' Out 9/15 (Fat Possum)
Buffalo Nichols today released "The Difference," the third single previewing his anticipated new album The Fatalist due out September 15th via Fat Possum. Garden & Gun–which earlier this year featured Nichols as one of "The New Guitar Greats" alongside Billy Strings, Marcus King, and more–premiered "The Difference" alongside an early web feature with him about the record. Nichols explains the pensive, melancholic track is "about someone who often mistakes shallow signs of affection for true love and in the end decides a one sided relationship is better than loneliness."
HARM'S WAY Release "Devour" Single
JAMILA WOODS SHARES NEW SINGLE AND VIDEO "BOOMERANG"
Today, Chicago musician and poet Jamila Woods shares "Boomerang", the second single from her forthcoming third album Water Made Us, out October 13 via Jajaguwar. An anthemic dance track, the song's lively synths underscore Woods' spirited attempts to win over the object of her affection. Jamila explains, "I co-wrote this song with Nao, GRADES and George Moore on a sweet London day last year," Woods says. "It was amazing to work with Nao and meet her longtime collaborators and feel the synergy that they have together. It's a song about that kind of relationship that keeps popping back up throughout your life, that magnetic attachment you have to someone and the excitement and anxiety that comes with wondering 'will we or won't we?'
Aiza Unveils Delectable Pop of "Alright," New Single from Upcoming LP, 'Sovereignty'
Confident and understated, "Alright" is set atop a subtle bass groove and rhythms which blossom into the song's highly melodic chorus. Aiza dips into her Montreal roots throughout the bridge, affirming that "Tout est beau, tout est bien bien."
Seablite (Wax Idols, Chime School) share video for Melancholy Molly from forthcoming Lemon Lights LP
Inspired by 80s/90s indie and shoegaze, San Francisco's Seablite drop the video for the first single "Melancholy Molly" off their upcoming album, Lemon Lights.
PLAGUESTORM Unleashes First Single from Upcoming EP, "Empty Eyes"!
Argentinian solo artist Plaguestorm, the formidable force in the realm of Melodic Death Metal, is set to captivate fans once again with his brand new 3 track EP, entitled Empty Eyes. Slated for release on October 20, 2023, via Noble Demon, the upcoming offering promises to be a relentless assault on the senses.
Alt-Pop Duo poptropicaslutz! Share New Single "Upside Down" Feat. PmBata
Last month NY-based poptropicaslutz! announced their debut album Face For The Radio (out October 13) with the neon pop-punk influenced lead single "What Would You Do To Get Ahead(line)", praised by Ones To Watch for its "intensifying pre-chorus and high-octane hook." Today, they share another preview of the record with the energetic single titled "Upside Down".
Kurt Deimer Releases New Single "Doom"
PRINCESS GOES — Release "BLUR" Today || New Album: 'Come Of Age' Out 15 Sept
Princess Goes, the trio led by the charismatic showmanship and signature voice of vocalist, lyricist, musician and actor Michael C. Hall (Dexter, Six Feet Under, Lazarus) alongside keyboardist Matt Katz-Bohen (Blondie, Cyndi Lauper) and drummer Peter Yanowitz (The Wallflowers, Morningwood), have released the second single "BLUR".
Blackened Thrashers GRAVERIPPER Premiere "Premeditated" At Heavy Blog Is Heavy
The new single "Premeditated" from Blackened Thrashers GRAVERIPPER is premiering now at Heavy Blog is Heavy. The track lands ahead of their upcoming album Seasons Dreaming Death set to be released on vinyl, CD and cassette via Wise Blood Records on August 25, 2023.
San Francisco's SEABLITE deliver first video from upcoming LP, Lemon Lights
Micah McLaurin Releases New Single "Diamonds Are a Girl's Best Friend"
Meticulously arranged by Micah and his collaborators, "Diamonds Are a Girl's Best Friend" sees him embarking on an exciting new chapter in his already ambitious career and celebrates all the theatrics and camp of the original with a vivacious horn section and whimsical piano. A tribute to Marilyn Monroe, the fresh take on the Jule Styne and Leo Robin classic includes an improvised piano section that Micah based on the jazz riff in the original recording.
Death Metal Band INTO THE DEEP Reveal New Single "Sandblasted"
INTO THE DEEP have released their new single "Sandblasted". The track is from their album Blackfin which is out on January 3rd, 2024.
Cinematic Songwriter Raygun Carver Releases New Video
Urban-Americana artist Raygun Carver has released the video for his single "Everywhere You Go Is Where You'll Be." Propelled by a guttural whiskey growl that properly shapes and captures the raw emotion conveyed in the song's narrative, the single is simultaneously gruff and melodic, creating a perfect collision of nostalgic vintage and modern soundscapes. The video is out now on YouTube, and the previously released single can be found on major streaming platforms such as Spotify and Apple Music.
Adam Lytle Shares Single+Video "At Your Command" via Joyzine
American musician Adam Lytle shares the second single "At Your Command", with an an accompanying music video, off his upcoming album This is The Fire – due out October 20th. From the convulsive beauty of the opening track, there is a clear sense of a fearless artist confident in his vision. "At Your Command" is an offering. A song of dedication. We're used to hearing love songs that plead and pine with a sense of helpless desperation; where desire is confused with love. This is not one of those songs. Here, the lover brings something to the table. They know their strength and are ready to share it. Here, love is the acceptance of the good and bad with equanimity. A love that blossoms free of desire.
LIMOBLAZE RELEASES "MY MATTER" FT. VICTOR THOMPSON AND BECCA FOLKES
"This song is about prioritizing praise and thanksgiving to God regardless of the situation," says Limoblaze. This record fuses afrobeat rhythms and sounds with bright layered vocals on ​the hook and worshipful verses speaking to God's faithfulness in every season. "My brother said no matter the weather, I deh go praise You forever, Whether the middle of the storm or I'm walking through the valley, We gon' do this together," says Becca at the beginning of her verse speaking to the strength we have when walking with God.
Frankie and the Witch Fingers share seven-minute single "Empire"
Los Angeles psych-punk quartet Frankie and the Witch Fingers have shared new track "Empire" alongside an official video. The song is taken from their seventh studio album Data Doom, due September 1 via The Reverberation Appreciation Society / Greenway Records. The final preview from the upcoming record, "Empire" kicks off the album with seven minutes of pure energy and apocalyptically intense lyrics. The accompanying video perfectly captures the track's riff-laden psychedelic mayhem.
KHAMARI RELEASES NEW MUSIC VIDEO FOR "RIGHT MY WRONGS"
Candlebox Releases New Single "What Do You Need" Ft. Mona // Final Studio Album 'The Long Goodbye' Out August 25
"'What Do You Need' was a blast to record," shares front man and songwriter Kevin Martin. "Working with Nick Brown from Mona on the lyrics was an incredible experience. There is so much life in this song; I love how trashy and stomping this song is. It has all the best of Candlebox in it and Don Miggs' production on this track is absolutely perfect and gives it everything it was looking for. I love this song!"
KASBO RETURNS WITH FIRST NEW SOLO SINGLE IN THREE YEARS
Today, multi-faceted Swedish artist Kasbo has officially returned with his first original solo release in three years. "The Way You Had Me" is a single that marks a new sonic journey for Kasbo, one that explores the cathartic nature of dancefloor-driven music. It's out now via ODESZA's Foreign Family Collective, the beginning of a return for the prolific artist.
Elden Ring Gets Metal Tribute to "The Final Battle" in SHIELD OF WINGS New Music Video
MCVERTT Stars in "Face Down" Video w/ Sexyy Red & A$AP Ferg From 'Jiggy In Jersey' Project
MCVERTT took over the East Coast scene with his seamless, high-octane blend of Jersey club and drill music. Today, the Platinum-selling artist and producer shares the video for "FACE DOWN" ft. A$AP Ferg and Sexyy Red. A chaotic dancefloor siren, "FACE DOWN" is purpose-built for inciting hip-shaking pandemonium, complete with quotably hedonistic verses from Ferg and Big Sexyy. The video keeps that same energy, depositing the three hitmakers into a Bronx dancehall, as they invite the borough's finest dancers to get down to the insistent instrumental. "FACE DOWN" is the opening banger from Defiant Presents: Jiggy In Jersey (ft. MCVERTT)
Israeli Metalcore Outfit CANINE Release "Vessels" Single + Video
The band comments on the single: "Vessels is about battling with depression, anxiety, and addiction, understanding depression is a disease that can consume you, and the endless search for some relief, peace of mind, and a place to call home."
Today Indie rock band Vicky Von Vicky Search for Purpose on "Not the Man"
Their latest single "Not The Man" tells a tale of introspection as the narrator questions one's legacy in life and to those around them. Touching on self-doubt, loneliness, and aging, "Not The Man" reaffirms the mantra to live now (while you still can).
BAKAR SHARES NEW SINGLE AND LIVE VIDEO "RIGHT HERE, FOR NOW"
Today, British artist Bakar reveals a captivating new single "Right Here, For Now", out via Black Butter. Opening with an addictive kick snare that meanders throughout the track, "Right Here, For Now" explores the themes of young love and self-discovery, displaying Bakar's musical prowess and his ability to infuse introspection into a lively song.
Country Singer-Songwriter, Ryan Langdon, Releases Poignant and Lovelorn Ballad, "Always Leaving"
"Always Leaving," co-written with Jim Witter and notable Nashvillean Eric Arjes (Eli Young Band, Eric Church), who also produced the track, finds Langdon digging deep as both a vocalist and songwriter.
Qwynn Releases New Single "This Moment" & Euphoria Inspired Music Video Today, Aug. 16th
"This moment is a song that touches on navigating our journey with mental health," says Qwynn. "We shouldn't dwell on the past or be worried about the future because we have no control over either. All that we have is the present moment and it's up to us to decide how we spend our time. I wrote this song when I needed an outlet to understand this better, and I hope that people can relate to it and join the conversation about the importance of our mental health."