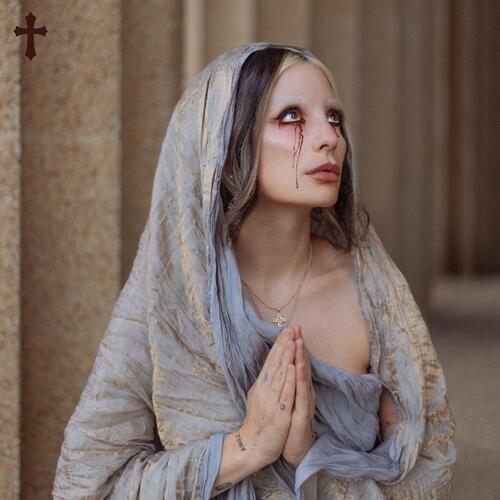 @skopemag news – wednesday – august 16, 2023 @ 12 pm est
https://www.facebook.com/SkopeMag/
https://twitter.com/skopemag
https://www.youtube.com/@skopetv2
https://www.instagram.com/skopemag/
APP – Apple iTunes –
https://itunes.apple.com/app/id1465224822?mt=8
@skopemag APP – Google / Android –
https://play.google.com/store/apps/details?id=hr.apps.n207414718
Support @skopemag –
https://www.paypal.com/donate/?hosted_button_id=3APKAKT8K6ETW
Corinne Baley Rae releases 'Peach Velvet Sky' – beautiful new single & video
Grammy-winning singer/songwriter Corinne Bailey Rae has released her new single, 'Peach Velvet Sky' with an accompanying video directed by Gregory Berg.
The song is taken from her highly anticipated new album Black Rainbows, her first album of new material in seven years, coming out on September 15th via Thirty Tigers. Regarding the track Bailey Rae explains, "'Peach Velvet Sky' is about the fragments of sunset Harriet Jacobs saw, through the tiny loophole she made, and its ultimate width and wonder when she finally found freedom."
Scream Your Way Into The Halloween Season with LVCRFT
As autumn approaches and Halloween whispers emerge, the spooky songwriting collective LVCRFT has announced their fifth Halloween album, 'V', slated for release on September 29th. Fresh off a stellar weekend at Midsummer Scream, the world's top Halloween convention, the group is offering a taste of what's to come with the album's premiere single "Scream For Halloween," hinting at a season packed with Halloween hits and eerie escapades. I
Indie-rock troubadour Connor McLaren announces tour with new video premiere
"Bob Dylan doing a line of Oasis with a shot of Sublime," is how young McLaren describes his multi-colored singalong story-songs. He fuses '60s and '90s beats with classic-rock tropes and keening post-Beatles harmonies. All of it sprinkled with a breezy island ska-reggae vibe thanks to his family's annual pilgrimages to Jamaica.
POLO G NEW ALBUM HOOD POET OUT SEPTEMBER 15
Polo worked alongside producer Southside on HOOD POET for what is Polo's most personal project yet. With the acronym: He Overcame Obstacles During Pain Or Emotional Trauma, the album reflects everything Polo has been through grappling with the effects of mental health and trauma while doing everything he can to break the cycle and work through the complexities of healing.
New Video: Icewear Vezzo continues to carry 6 Mile in "Love In The City"
Icewear Vezzo made it out of the gritty streets of 6 Mile, Detroit, where he learned life's real talk. Back to his roots now, reppin' 6 Mile to the fullest, he's dropped his new single and video "Love In The City."
THE LION'S DAUGHTER Premieres New Single, "Maximize Terror," via Knotfest
"The intention of 'Maximize Terror' is just what the title suggests… it's a violent panic attack nightmare. It's the past two years of my dealing with a terrible anxiety disorder condensed into 3 and half minutes."
The Sleeping share new single "Halcyon" + shows w/ Sunny Day Real Estate
Today, The Sleeping has shared "Halcyon", the fourth single from the band's upcoming album I Feel Like I'm Becoming a Ghost, set for release this Friday, August 18th. The track showcases The Sleeping's diverse songwriting capabilities, leaning more in the realm of artists like Interpol, while keeping an alternative edge. If the song's standout bass line doesn't reel you in, the moody, head spinning chorus will. Pulling through elements of dark and light, you'll find bright tones accompanied by lyrics like "something evil coming to keep you here." You can listen to "Halcyon" here now.
NYC Punk Veterans The Underbites Real New Single + Video for "TOPSY TURVY TRISH"
If the pop-punk onslaught of the '90s and early 2000s left you with the impression that punk music loses its edge with the introduction of melodies and hooks, New York City quartet The Underbites are here to remind us all that accessibility and grit don't have to be mutually exclusive. Founded by veteran guitarists and veteran listeners Jon Fox and Kurt Feldhun, The Underbites may have formed in 2020, but their origins date back to when Fox and Feldhun witnessed the halcyon days of punk first-hand.
New single "Confirmation" – Gurley out now!
Japanese Thrash Metal Discovery SATSURIKU ROBOT unleashes NO THRASH METAL, NO LIFE! Lyric Video
Prepare to be blown away by the thunderous force of SATSURIKU ROBOT as they reveal the lyric video for their electrifying anthem, "NO THRASH METAL, NO LIFE!" This blistering track is the title song from their highly anticipated debut album, set to be released on September 8th, 2023 via Wormholedeath.
Keyboard Captain RICK WAKEMAN Explores The Outer Reaches Of Rock & Jazz With A New FUSION SYNDICATE Performance!
"Io" is one of the most pivotal tracks on Fusion Syndicate's new album A Speedway On Saturn's Rings. Named for fourth largest moon of Jupiter, "Io" takes its astronomical theme seriously with walls of spacey synths powering a rocket-fueled thruster of a track that blasts off with a killer groove, laid down by a rhythm section of PiL bassist Jah Wobble and Frank Zappa drummer Chester Thompson, and becomes a showcase for some of Wakeman's most gravity-defying keyboard solos!
CLT DRP Reveal Video For New Single 'I See My Body Through You' + Announce Winter 2023 UK Headline Tour Dates
ASH share new single 'Usual Places' | New album 'Race The Night' out 15th Sept via Fierce Panda
Ash are today revealing another glimpse into what their forthcoming album Race The Night holds. New single 'Usual Places' received its airplay debut from Steve Lamacq on BBC 6 Music.
HEAVY LUNGS Reveal Video For New Single 'Head Tilter' Released 16th August 2023
Bristol punk/noise rock quartet HEAVY LUNGS are pleased to reveal the video for their new single 'Head Tilter' which is released on 16th August 2023 on all good streaming services.
A Beacon School shares new single / lyric video, "KITM" & announces album release show in NY
"On "KITM", 'Keep It To Myself' abbreviated, I'm very much talking to myself, voicing my frustrations with how long it takes me to do anything. I have all these plans and ideas and frustrations, but never act on them. It's kind of a pep talk to say "hurry up and do something!""
THIRTY SECONDS TO MARS RELEASE NEW SONG 'SEASONS'
Today, award-winning, multi-platinum-selling band Thirty Seconds To Mars, consisting of brothers Jared and Shannon Leto, release their new song "Seasons" via Concord Records – listen here. The fourth song to be released from the band's highly anticipated sixth studio album It's The End Of The World But It's A Beautiful Day, "Seasons" asks if we can accept change as we move through the many different seasons of life.
ACCLAIMED ALT-FOLK QUARTET DARLINGSIDE ANNOUNCE UK TOUR DATES IN MANCHESTER, BRISTOL & LONDON IN JANUARY 2024
Last month, acclaimed indie-folk quartet Darlingside released their new album Everything Is Alive which received a wide range of critical support including The Times, Independent, Americana UK, Louder Than War, God Is In The TV, NOTION and more. They now follow the release with the announcement that they will play three UK live dates in January 2024 to support the release in Manchester, Bristol and London.
Ready for broadcast… The Glory to Freedom from pop pioneer Athena
I'm Athena. I was born in Algiers, the capital of Algeria. I grew up in a neighbourhood that can be compared to the Bronx, and it taught me a great deal about people and life. Ever since I was a little girl, my biggest dream has been to become a singer. However, almost all my family tried their best to discourage and beat that dream down.
Otto Aday Announces Debut LP 'Persona' Via Bay Street Records Due Oct 6
Agnostic of eras and genres, London-based singer, songwriter, multi-instrumentalist, and producer Otto Aday's music could be uncorked in any decade and still resonate. Blissfully nostalgic melodies, British rock 'n' roll energy, and cinematic scope spiked with a bit of sixties psychedelia anchor his debut LP, Persona, that's set for release on October 6 via Bay Street Records.
Wild Nothing return with first album in 5 years + share new single "Headlights On (ft. Hatchie)"
Today, Wild Nothing – the beloved Captured Tracks mainstay headed by Jack Tatum – announces new album Hold (out October 27), Wild Nothing's first new LP in five years, and Tatum's first self-produced record since his 2010 debut (Gemini).
Vile alternative, folksy, punk garbage // 'The Bathroom Tapes' EP
Dean Stacy's life hasn't been the most typical one. Born to a working class single mother in Las Vegas, his environment was constantly changing. When his mother worked as a nanny for a man who sold Ukrainian brides to American businessmen, they lived in a spacious manor with carpeted stairs. When his mother fell on hard times, they lived in a car in a Walmart parking lot. But despite his humble beginnings and the challenges he faced, Stacy never let his circumstances define him, instead using it to fuel his creativity. The result is something that the artist describes as, "sloppy, sweet, and all-around disturbed."
'ANTI-COUNTRY' COUNTRY SINGER LOU RIDLEY DEBUTS NEW TRACK "BIBLE BELT"
Today, Nashville-based "anti-country" country singer/songwriter Lou Ridley returns with her new single titled "Bible Belt." As a Southerner who grew up in the highly conservative town of Southlake, Texas, and raised Southern Baptist, Ridley often struggled to feel accepted and started to notice some of the hypocrisy within the church. Now as an adult, she is completely unafraid of making waves and shining light on some of the issues within the church.
Members of Happy Mondays, The Who, Oasis, Ride, The Fall form Mantra of the Cosmos. Release New Single 'X (Wot You Sayin')
Mantra of The Cosmos, the new group comprising some of the most influential British artists of the last 30 years, have collided once again to bring you their second musical offering in new single 'X (Wot You Sayin?)', out now via BMG. The band road tested the track earlier this summer at their debut official performance headlining Glastonbury's Glade Stage.
COREY TAYLOR UNLEASHES THIRD NEW SONG "TALK SICK" OFF UPCOMING SOLO STUDIO ALBUM 'CMF2'
Today, GRAMMY® Award-winning, multi-platinum singer-songwriter, actor, and New York Times best-selling author Corey Taylor (Slipknot, Stone Sour) releases "Talk Sick" – the third new song off his soon to be released solo studio album, CMF2.
VICTOR RAY RELEASES NEW SINGLE "POPCORN & A SMOOTHIE"
The i felt EP finds Victor exploring themes of heartbreak and loss via his innate ability for storytelling and timeless, irresistible vocals. Written about the lost connection within a broken family, "Popcorn & A Smoothie" provides the most personal moment on the 4-track collection.
Arny Margret Shares Gentle New Single "waiting" – New EP 'dinner alone' out 9/22 via One Little Independent Records
"The song is about always feeling like you're waiting for someone, or a moment to say something, but the person doesn't really see or give you the time," Margret explains. "It's about that feeling of saying to someone 'Hello, I'm here' but they don't notice. It's another where I feel like it's more honest, I'm not using any metaphor to mask anything here. That's a pretty scary thing to do."
Our Broken Garden Share New Single "Rain" (ft. John Grant) / New Album Out August 25 via Bella Union
On August 25, Our Broken Garden release new album Blind via Bella Union. Ahead of the release, and following previous singles "Fallen" and "Storm", Our Broken Garden today share new single "Rain", a haunting and poignant duet featuring Anna Brønsted's label mate John Grant. The track comes accompanied by an equally beautiful video directed by Tine Reingaard in which John stars alongside Anna and which features enchanting hand-cut stop-motion collages which Anna created herself.