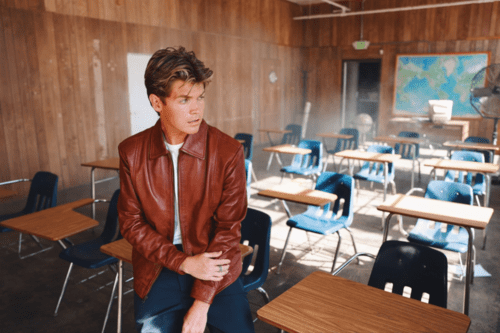 @skopemag news – wednesday – august 9, 2023 @ 12 pm est
https://www.facebook.com/SkopeMag/
https://twitter.com/skopemag
https://www.youtube.com/@skopetv2
https://www.instagram.com/skopemag/
APP – Apple iTunes –
https://itunes.apple.com/app/id1465224822?mt=8
@skopemag APP – Google / Android –
https://play.google.com/store/apps/details?id=hr.apps.n207414718
Support @skopemag –
https://www.paypal.com/donate/?hosted_button_id=3APKAKT8K6ETW
EXILED HOPE Release New Single "The Summoning"
EXILED HOPE, the blackened power metal project of Sofia Frasz, has unveiled the haunting new single "The Summoning". Opening with an ethereal piano-driven introduction, orchestral strings gently emerge along with Sofia's ghostly vocals. Soon exploding into an onslaught of high-speed guitar riffs, gothic backing and demonic harsh, "The Summoning" sees the light and the dark entwine and collide.
CoH (Ivan Pavlov) announces "Radiant Faults" album for Dais Records, out 10/20/23
Ivan Pavlov aka CoH characterizes his latest solo work, Radiant Faults, as "the recording of a dialogue," rather than a set of compositions. Crafted using a rare new synthesizer, the Silhouette Eins, Pavlov's first encounter with the instrument across a long, late night session resulted in a continuous set of textures, patterns, and subliminal melodies. At some point during the process, he realized he was not alone: "It was as if something was speaking to me through the gear – the feeling was very intense. No matter how determined and specific I attempted to be, the results were something else. They felt like 'responses.' This instantly reminded me of ELpH."
Karnataka: New video for 'The Night's Dance' – 'Requiem For A Dream' out now!
KADABRA: new video "High Priestess" streaming
Pacific Northwest fuzz wielders KADABRA release a magnetic second single taken from their upcoming new album "Umbra", to be issued this October 6th on Heavy Psych Sounds. Get entranced by "High Priestess" exclusively on Doomed & Stoned!
Boston Ballet Announces 2023–2024 Company Roster
Boston Ballet Artistic Director Mikko Nissinen announces the 2023–2024 season roster. The Company includes a diverse roster of 67 professional dancers from around the world. Seven new dancers join the main Company, eight new dancers join Boston Ballet's second Company, Boston Ballet II (BBII), and nine Boston Ballet dancers received promotions for the upcoming season.
Deeper Shares Official Video for "Tele"
On Friday, September 8, Deeper will release Careful!, its new full-length album worldwide on CD/LP/CS/DSPs through Sub Pop. Careful! was recorded at Palisade Studios in Chicago with help from producer/engineer Dave Vettraino (Makaya McCraven, Lala Lala), and this thirteen-track collection of new songs finds the band reshaping facades, splashing color, and sonically testing their limits.
Saint Harison Shares Video For 'More Weed, Less Friends."
British singer-songwriter Saint Harison has shared the brand new video for 'more weed, less friends.' The track was solely written and produced by Saint and appears on his debut EP, 'lost a friend,' which is out now.
TIIVA shares their immersive new single 'Fireflies'✨
Reflecting since they moved away from London, Tiiva shares more; Leaving the city and then looking back at how much I got from being there, how shaping and important all those challenges were, the loneliest points becoming something that made me stronger, the loves I had there and heartbreak becoming some of the best memories of my life. The nostalgia we feel for somewhere is a reminder of seeing importance and beauty in moments that at the time we don't quite understand. Going to the big city to find my identity was a beautiful awakening and I felt like I needed to write this love song to the place that helped me.
Tel Aviv band Illegal Mind shares fiery metal version of Käärijä's Eurovision sensation "Cha Cha Cha"
"Illegal Mind" sets the stage ablaze with their fiery metal cover of Käärijä's Eurovision sensation, "Cha Cha Cha," now brilliantly interpreted in Hebrew. This captivating debut marks a significant milestone for the band, showcasing their raw talent and dedication to pushing boundaries in the world of music.
Loveless Share "Drag Me Down"
"'Drag Me Down' is about how in my head I get with every relationship I've ever been in. I feel like I'm a hopeless romantic, but with my own struggles with anxiety and my perceptions of myself, I never feel like I'm enough for my partners. I always push people away and find a reason to leave, even with the people I love the most," shares Comeau. "Our songs don't often resolve, musically or lyrically, but it was a deliberate decision for this song. There's a lot of hesitation in the lyrics, this feeling of being dragged down by my own imposter syndrome and finally realizing, at the apex of the song, that I'd rather face the down moments with you than without."
LASTER release title track of new album as second single
LASTER reveal the title track of their forthcoming album "Andermans Mijne" as the second single. The stunning new full-length from the Dutch avant-garde metal trio is slated for release on October 13, 2023.
The emphasis in the translation of "Andermans Mijne" can either be on 'someone else's mine' or 'someone else's mine'.
LEFT TO ROT Announce "Breath Of The Tomb" EP
"We wanna make music that people can feel," the group says of the EP. "They will hopefully translate that into headbanging, moshing, or starting their own band." The band has already dropped the first single from the project, titled "Already Dead". Fans can experience more of the chaotic energy that defines LEFT TO ROT when the Breath of the Tomb EP is released this fall.
Ohio Doom Band BLESSED BLACK Release New Single "Unable"
The band comments: "We are elated to drop the second song from our EP Seasons Vol.1 for the world to hear. This song is the very first contribution that our new guitarist Jake Stone brought to the band, and the lyrics take on some situations that myself and the other guys in the band have dealt with over recent years, which is watching someone you love succumb to alcoholism, drugs, or other addictions. It was very cathartic to write, and unfortunately is something that I feel like most adults can relate to in some way. Hopefully they can take some comfort in the fact that they're not alone in these experiences."
Black Metal Newcomers NGANGA Release New Single "Vacuous Dream"
The band shares: "We're very excited to release our first single, Vacuous Dream, from our upcoming album, Phthisis, out on 9/29! It's the first song written with our complete lineup which uses fast riffs and dissonant melodies to create the dark atmosphere that sets the tone for the themes explored throughout Phthisis."
CeeLo and Jack Splash Debut New Video For "Serious" From Forthcoming Album The Pink
CEEK Metaverse is teaming up with icon CeeLo Green and acclaimed multiple Grammy® Award wininng music producer, Jack Splash for their upcoming collaborative project THE PINK out later this year. In the meantime, CeeLo + Jack Splash (a/k/a/ THE PINK) and CEEK released their new soulful single "Serious" on June 23th with a new music video for "Serious" viewable via www.ceek.com and on the CEEK VR App, as well as an exclusive behind-the-scenes look out now.
QUITTER Reveals Video For New Slacker Single 'Hey, Useless' Out Now
Scottish alt singer-songwriter Quitter (aka Kenny Bates) is pleased to reveal the video for his new single 'Hey, Useless' which is released on 9th August 2023 via all good streaming platforms.
SIPHO. RELEASES NEW SINGLE 'THE CHEMICALS'
Today – 9th August 2023 – rising star SIPHO. releases his sumptuous new single, 'THE CHEMICALS'. It is the third single taken from his upcoming debut album, PRAYERS & PARANOIA, following the release of 'SOBER' and 'ARMS'. PRAYERS & PARANOIA is set for release on 27th October 2023 via Dirty Hit.
TONES AND I RETURNS WITH NEW SINGLE "THE GREATEST"
Regarding the song, Tones And I stated, "'The Greatest' encapsulates the power of strong women. When writing the track, I wanted to create something that would make females feel empowered and courageous. I'm proud to be a woman, and I'm constantly inspired by them."
The Struts announce new album 'Pretty Vicious' (out Nov 3rd)
Charismatic, quintessentially British and yet platinum-selling stars in America, The Struts have today announced their fourth studio album, which is also their first full-length release with Big Machine/John Varvatos Records. Now available for pre-order, the 11-track record, Pretty Vicious, is out everywhere on November 3rd 2023.
Tian Qiyi feat. Jah Wobble release new single 'Red Mist'
Tian Qiyi have released the title-track 'Red Mist' from their forthcoming album, which is coming out September 29th via Pagoda Arts.
The track is an eclectic mix of hip-hop, contemporary sounds and psychedelic post-rock with traditional Chinese instrumentation, which builds slowly before its peak delivery of urgent verse over slick grooves.
TEENAGE FANCLUB — Release New Single: "Back To The Light" || + New Album Out 22 Sept
On 22nd September TEENAGE FANCLUB will release their new album 'Nothing Lasts Forever' via their own label PeMa in the UK /Europe and Merge in the US.
Today, the band is excited to share "Back To The Light", the latest single to be released from the album.
BLONDE REDHEAD — Present New Single: "Before" || + New Album Out 29 Sept
Blonde Redhead's new album, 'Sit Down for Dinner', is out September 29th via section1. Today, they present "Before," one of the most sonically playful tracks on the album.
Noir Enigma Das Mörtal releases 'PIECES' (Ft. Dance With The Dead) single
ECHO LADIES Reveal Video For Towering New Single 'Coming Home' Out Now
Malmö, Sweden shoegaze/dreampop trio ECHO LADIES are pleased to reveal the video for their new single 'Coming Home' which is released on 9th August 2023 via Rama Lama Records/Grazehop Records.
Lexa Terrestrial Shares New Single "X Files"
Energetic and innovative Pittsburgh hip-hop artist Lexa Terrestrial is back with a bang, dropping her latest single "X Files" – a gravity-defying track that takes listeners on a wild ride through the uncharted territories of music. Known for her rapid-fire rapping skills and distinct fashion sense, Lexa Terrestrial has solidified her position as a trailblazer in the music industry after previously featuring in XXL's Freshman Issue.
KIND: stream new album "Close Encounters" now
Boston heavy rock goldsmiths KIND (with former members of Elder, Rozamov, Black Pyramid, also Sasquatch) premiere their third studio album "Close Encounters" exclusively on The Sleeping Shaman website, ahead of its official release this August 11th on Ripple Music.
Premiere: KIND 'Close Encounters' – New Album Releases This Friday, 11th July, via Ripple Music
ZAHN: Berlin-Based Krautrock/Post-Rock Act From Members Of Einstürzende Neubauten And Heads. To Release Adria LP On Crazysane Records In November; "Idylle" Video And Preorders Posted
Berlin, Germany-based postmodern, noise rock ensemble ZAHN – formed by members of Einstürzende Neubauten, Heads., and more – announces their second LP, Adria, set to be released November 24th on Crazysane Records. With the news comes a video for the album's lead single, "Idylle," alongside preorders and the full details of the album. Fans of Trans Am, The Jesus Lizard, Metz, The Melvins, and Tortoise, tune in.
Pop Music Sensation Jamie Miller to Release 'The Things I Left Unsaid' EP October 4
International pop music sensation Jamie Miller has announced his new EP, The Things I Left Unsaid out October 4 via BMG.
Alongside the announcement, Jamie shares his newest single and second offering from the EP, "No Matter What." The track follows the success of "Maybe Next Time," which has to date amassed 30M streams globally across platforms with its original and alternate versions. Notably, Jamie collaborated with Young K of South Korean rock band DAY6 and Filipino powerhouse Moira Dela Torre, who provided original verses on their featured tracks.
Weyes Blood Shares New Video For "Hearts Aglow"
Weyes Blood is sharing a new video for "Hearts Aglow" from her acclaimed album And In The Darkness, Hearts Aglow, out now on Sub Pop.
The "Hearts Aglow" video was directed by tour photographer Neelam Khan Vela and is a visual collage of Weyes Blood's headlining dates in Europe and North America.
Impure Wilhelmina Breathe New Life into the Classics on 'Dead Decades'
Tall Tall Trees share "This Is Just a Mountain Song"
"Josiah and I laid into this groove and it just felt good," explains Savino. "We had taken a healthy dose of mushrooms and Josiah was just grooving, grinning ear to ear. I was wrestling with my banjo like an alligator trying to figure out what to do until Josiah said, "Just turn it into what it is…this is just a mountain song."
Mykki Blanco Returns With New Single "Holidays In The Sun" / Announces New EP Out Sep 22 via Transgressive
Mykki Blanco, who British GQ Style has described as "one of the most arresting leftfield artists to have emerged in the last decade", today unveils the release of an upcoming EP, Postcards From Italia, out September 22 via Transgressive. Produced again alongside electronic musician and producer FaltyDL, the 6 track Postcards from Italia EP looks to explore a side of Mykki's sound that hasn't been delved into before, described by Blanco as their "Italian cowboy era".