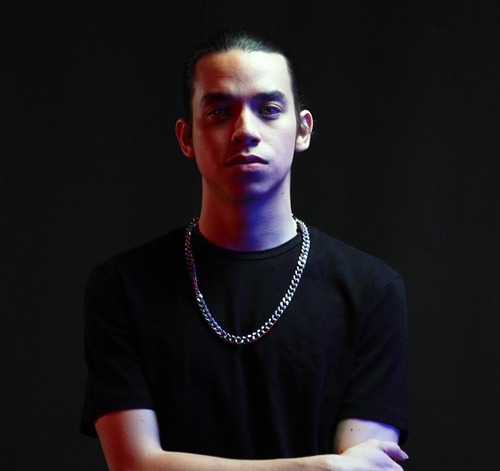 @skopemag news – friday – august 4, 2023 @ 12 pm est
https://www.facebook.com/SkopeMag/
https://twitter.com/skopemag
https://www.youtube.com/@skopetv2
https://www.instagram.com/skopemag/
APP – Apple iTunes –
https://itunes.apple.com/app/id1465224822?mt=8
@skopemag APP – Google / Android –
https://play.google.com/store/apps/details?id=hr.apps.n207414718
Support @skopemag –
https://www.paypal.com/donate/?hosted_button_id=3APKAKT8K6ETW
Indie-Pop Artist & Producer Wingtip Drops New Project 'Get Well Soon' – Features Buzzy Sensation, Paul Russell
Emerging from LA by way of his native San Francisco, Wingtip has entrenched himself as a genre-bending disruptor. His evolving personality, which shows off the indie-pop craftsmanship required to master the system, is beautifully executed in his newest project Get Well soon, out today on all platforms.
TONES AND I RETURNS WITH NEW SINGLE "THE GREATEST"
Regarding the song, Tones And I stated, "'The Greatest' encapsulates the power of strong women. When writing the track, I wanted to create something that would make females feel empowered and courageous. I'm proud to be a woman, and I'm constantly inspired by them."
HALLE RISES ABOVE THE NOISE ON DEBUT SINGLE "ANGEL"
Today, global superstar Halle makes a splash with the release of her debut single "Angel." Produced by GRAMMY® Award-winning producer, songwriter, and composer Theron "NeffU" Feemster (Michael Jackson, Justin Bieber, Ne-Yo), the track weaves a cinematic soundscape with a R&B groove punctuated by orchestral arrangements. This backdrop highlights her skyscraping range as the powerful, provocative, and passionate lyrics captivate, "Heaven knows your wings can weigh you down, but angels make a way somehow." After the widespread conversation around The Little Mermaid, "Angel" offers a reflection on Halle's commitment to empower and uplift young women around the world, "but if we fall, we fall on clouds."
TRIPPIE REDD DROPS NEW SINGLE "LEFT 4 DEAD" – A LOVE LETTER TO YOU 5 OUT AUGUST 11TH
The new track will be one of the 19 songs featured on his highly anticipated album, A Love Letter To You 5, arriving next Friday, August 11th. Tapping the likes of Roddy Ricch, Bryson Tiller, Kid Laroi and the legendary Lil Wayne, Trippie revealed the full tracklist last week and launched the official pre-order for the project.
CANNONS SHARE NEW SINGLE "DESIRE"
In speaking about today's release, CANNONS say: "'Desire' is an infectiously sexy song about someone or something out of your reach that sets your soul on fire and evokes a feeling so strong it cannot be contained."
BUZZING CANADIAN ARTIST-TO-WATCH SWAVY RELEASES NEW SINGLE "FALLBACK QUEEN" FEATURING VORY OUT NOW
Once again, the track highlights his knack for a hypnotic melody. Over an airy soundscape crafted by Richard Zastenker, Johannes Klahr, Adrian Allahverdi, Otto Posada, and Gino Nano, Swavy leans into a rhythmic cadence topped off with an unshakable hook as Vory pulls up with a slick and stunning cameo of his own.
Skope video submission: YOUWIN, "Ode To A Boy". Drumless in Philly, backyard introspection
Asked about the new EP, YOUWIN says "I wanted to have fun this summer, and give people something diverse that they can listen to. Its a collection of freestyles, bars and reimaginings of songs from my first year as a rapper. There's a song for everyone on this tape. Play it at the beach, on a late night drive, or on your roof at 3am before you cry yourself to sleep."
Priscilla Block's Alter Ego Takes Center Stage with Her Latest Release "Fake Names"
Country music's favorite party-starter, Priscilla Block, has released her latest track, "Fake Names," available now. The song, written by Block, Alysa Vanderheym, Summer Overstreet and Audra Mae, celebrates the escapism we all need from time to time and encourages letting loose and giving your inner "Blackout Brittney" a night out on the town.
Atlanta Dream Pop Artist BATHE ALONE Shares Double EP 'Fall With The Lights Down (Louise) & (Velma)'
Today, Atlanta dream pop artist Bathe Alone shares her double EP, Fall With The Lights Down (Louise) & (Velma). The moniker is for multi-instrumentalist Bailey Crone, who worked closely with producer Damon Moon (Curtis Harding, Lunar Vacation & more) and recorded the album at his iconic Decatur studio, Standard Electric. Known for being experimental to achieve the blissed-out, hazy soundscapes they are known for, they sought out metal and other found objects to create noises to loop behind the classic instruments and Crone's muffled vocals on the record. The result is a sonic expression of nostalgic longing, with each part dedicated to one of Bailey's great-grandmothers whom she never met and are pictured on the cover of their namesake EP.
James Arthur Showcases Grit, Emotion & A Raw Edge In New Single "Blindside"
"Blindside" is James at his very best, featuring a killer, top-down driving chorus and another belter of a vocal. Of the track, James comments; "Blindside is a song I've wanted to write for years, about falling in love with the right person at the wrong time. It's an energetic song with a sad lyric and it really suited this new rawer style I was after."
El exitoso dúo LAGOS, estrenó hoy su nuevo sencillo, Soltando A Pedazos
El exitoso dúo LAGOS, estrenó hoy su nuevo sencillo, Soltando A Pedazos, dándole inicio al camino hacia el lanzamiento de uno de los álbumes más esperados de la escena del pop hispanoamericano. Escrita por LAGOS y Sarah Schell, la canción es una oda a la resiliencia ante las adversidades y a la perseverancia para lograr el éxito. Un recordatorio de que, cuando el camino a estar mejor y triunfar se hace largo y complicado, nada es más importante que ir paso a paso y un día a la vez.
SXMPRA Unleashes Haunting Track "777"
Following the resounding success of his recent collaborations with Ski Mask the Slump God on "COWBELL WARRIORS!" and the powerhouse duo Terror Reid and Pouya collab "Midnight Sun" SXMPRA is back with a bone-chilling, dark and eerie single titled "777." The talented artist has bet on himself, delivering a spine-tingling horrorcore track.
LIL ZAY OSAMA ANNOUNCES '4 THE TRENCHES' MIXTAPE; DROPS NEW SINGLE "GOT IT NO MO"
RISING STAR LORD AFRIXANA RELEASES MAJOR LABEL DEBUT EP GHANA MUST GO
Over four fierce tracks, Lord Afrixana shows off his impressive range as a no-holds-barred lyricist with a swaggering flow. "We take the charge like visa, we run the streets like tro tro," he announces on opening track "No Dey Tire," a moody manifesto built on thunderous bass and pulsating beats. The song largely reflects—and speaks to—the African and Caribbean communities of Afrixana's adopted hometown of Worcester, Massachusetts, where he's lived since the age of nine.
LE SSERAFIM AND DEMI LOVATO COLLABORATE FOR THE LATEST REMIX OF "EVE, PSYCHE & THE BLUEBEARD'S WIFE"
"Eve, Psyche & The Bluebeard's wife" is a B-side track off LE SSERAFIM's first studio album UNFORGIVEN, released May 2023. It showcases the group's determination to break taboos and move beyond what is laid out for them with lyrics such as "I wish for what's forbidden" and has garnered worldwide attention with its alluring Jersey Club rhythm.
Ez Mil shares "Realest" featuring Eminem + signs to Shady Records/Aftermath Entertainment/Interscope Records
Today, Philippines-born, Las Vegas-based multi-faceted musician, Ez Mil, who both raps and sings, shares an all-new, hard-hitting track "Realest" featuring Eminem, out everywhere now. DU4LI7Y: REDUX, the forthcoming deluxe album by Ez Mil is due out August 11 and is available for pre-order now. The latest track and forthcoming deluxe album arrive on the heels of his recent signing to Shady Records/Aftermath Entertainment/Interscope Records. Mil joins the likes of 50 Cent as only a few of the artists signed directly to all three labels.
ARMAAN MALIK SHARES THE NEW SINGLE ' SLEEPLESS NIGHTS': A POP LOVE AFFAIR
A feel-good pop song, 'Sleepless Nights' celebrates the feeling of being so in love, talking to someone all night long with no regrets of losing sleep the next day. It captures the blissful simplicity of doing nothing with someone you love, cherishing a relationship that fills you with warmth and joy, such that even the mundane becomes extraordinary by just having them by your side.
Eric Sleeper Strikes An Chord With "Tommy" Dedicated to the Underdogs
Gritty singer-songwriter Eric Sleeper creates an anthem for the outsiders in his new single "Tommy," inviting listeners to reflect on their journeys through his masterful storytelling and evocative lyricism. The song is a hug to individuals who courageously take unconventional paths by pursuing their unique happiness despite facing judgment and being perceived as strange or different.
THE SHERLOCKS RELEASE THEIR NEW ALBUM 'PEOPLE LIKE ME & YOU'
The Sherlocks today relish a landmark moment in their career with the release of their new album 'People Like Me & You'. Representing a bold evolution in their sound, the record is not only the best set of their career to date, but it's also a serious contender to achieve their highest chart position – currently the #6 spot achieved by their debut album 'Live For The Moment'. The campaign has so far seen The Sherlocks earn Jordan & Vick's Tune of the Week as well as ongoing support from Jack Saunders at Radio 1.
CIAN DUCROT'S DEBUT ALBUM 'VICTORY' IS OUT NOW
Cian Ducrot today completes his arrival as a major new artist and completes a lifelong ambition as he releases his eagerly anticipated debut album 'Victory'. The Irish singer-songwriter has enjoyed a succession of landmark moments leading up to its release, the most recent of which came when 'Heaven' was playlisted at Radio 1. Other highlights have included two Top 20 UK singles with 'All For You' and 'I'll Be Waiting'; huge shows as guest to Ed Sheeran and Dermot Kennedy, surpassing over half a billion streams across tracks; and a stream of engaging fan interactions – from one-to-one duets to attention-grabbing flash mobs – which have resulted in a huge following across social media.
Burr Island dive into political waters with their third release, 'English Roses'!
'English Roses' is a folk song about xenophobia and how growing up in small towns, the duo saw the insidiousness of unconscious racism, notably during Brexit when there was so much hostility in the air. "You only grow English roses, calling the other flowers weeds". Now, with the government forcing this cruel rhetoric again, with 'STOP THE BOATS', aiming to divide us once more, Burr Island look to remind us that there is an inherent commonality among humans.
Melbourne Singer-Songwriter Hayden Calnin Shares New Single "We Lost Sight Of The Shoreline"
At the beginning of 2022, in the wake of a breakup, Hayden left Melbourne for a creative hideaway in Rye Ocean Beach to create his next chapter of music. He absorbed the inspiration of his surroundings and came out of isolation with an ability to connect more than ever. Following the release of his A Turning Of The Tide: Side A EP in March, the second and final part of this chapter, A Turning Of The Tide: Side B is due for release on Friday 15 September.
CHRIS FARREN releases Jay Som-produced new album | 'Doom Singer' is out now on Polyvinyl
Beloved and prolific songwriter Chris Farren releases his remarkable new album Doom Singer today via Polyvinyl. Farren made his name recording with Jeff Rosenstock in Antarctigo Vespucci and now-defunct Floridian punk band Fake Problems, but all work under his own name has been created by Farren in self-described "miserable" isolation…until now.
FRESCO TREY RECRUITS CHARLIEONNAFRIDAY FOR SENTIMENTAL NEW SINGLE "GOT YOU"
On "Got You," Trey lays his feelings out on a silver platter. In his lyrics he lays down honest confessions over a riff that builds into a lush melody. The accompanying video plays with all of those emotions. Trey and charlieonnafriday mingle at a pool party, where Trey battles for his girl's attention with various versions of himself — a fitting metaphor for trying to be your best self for your biggest love.
Detroit rockers Gator Pit release Dead Man's Hand EP
"The song and the video on the surface is about alcoholism, the doom that is sure to follow, and the work it takes to overcome it," vocalist Luke Baewer says. "The whole release is symbolic of overcoming obstacles and working hard to achieve what you want.
New Music This Week – Bob Marley, Candy Claws, Girl Ray, The Spinners and More
New Releases for August 04, 2023 – Here are the AllMusic editors' picks for the most noteworthy releases this week. Looking for more? Visit our New Releases page.
OUT NOW: Digital Ethos Releases New Single 'Kill Em' via HypnoVizion
Today, Philadelphia-based producer Digital Ethos releases his new single 'Kill Em', out now on Rezz's label HypnoVizion.
'FALL IN LOVE' WITH MORGAN WADE ON NEW TRACK
A solo write, "Fall In Love With Me" follows "80's Movie" and Psychopath's striking title track as fans eagerly await the full collection, available everywhere Aug. 25. Early reviews for the openhearted 13-track album praise Wade's brutally autobiographical style, as Nashville Lifestyles lauds "Wade lets her honest-to-a- fault country songwriting run wild…she never minces words—writing raw, challenging lyrics like a modern Loretta Lynn (with tattoos)."
DPR IAN Reveals EP 'Dear Insanity', Shares 'Peanut Butter & Tears' Single
"'Peanut Butter & Tears' portrays the fading playfulness of our youth, as we embark on a bittersweet journey into adulthood," shares IAN. "But before MITO, there was Insanity. The "Dear Insanity…" EP is the prequel story to MITO's creator, 'Mr. Insanity.' This EP follows MITO on his journey to and throughout the dreamlike realm known as 'The Other Side.' As he traverses through The Other Side, IAN slowly begins to lose his sanity bit by bit, thus fully turning into new alter ego 'Mr. Insanity' at the story's climax."
DWLLRS RELEASE NEW SINGLE "EASE"
DWLLRS release their introspective new single "Ease" today via Island Records. The punchy instrumentals juxtapose the poignant lyrics, creating a youthful depiction of the pressures of modern relationships and the anxiety that comes with them.
PARADIZE X BRRAY PRESENTAN "NO LE BAJES"
En "No le bajes", los artistas comparten un mensaje inspirador acerca de la perseverancia y la determinación en el inicio de sus carreras. La canción enfatiza la importancia de no detenerse ni un segundo en la búsqueda del éxito, manteniendo el acelerador a fondo. Paradize y Brray destacan cómo el trabajo arduo y la constancia son clave para alcanzar metas y lograr el éxito, no solo en la industria musical, sino en cualquier campo de la vida.
JAKOBS CASTLE RELEASES MEANINGFUL LYRIC VIDEO FOR NEW SONG 'TIME TRAVELER'
Today, Jakob Nowell releases the lyric video for his single "Time Traveler," out now via Epitaph Records. Visuals for the song, which continues to gain traction on alt-radio stations nationwide, offer an intimate, full-circle glimpse into the life of Sublime frontman Bradley Nowell's only son.
R&B ICON MARIO DROPS SCORCHING NEW VIDEO FOR "MAIN ONE" FEATURING TYGA & LIL WAYNE!
GRAMMY® Award-nominated multiplatinum R&B singer, songwriter, actor, entrepreneur, and icon Mario returns with a sizzling summer-ready new visual to accompany his single, "Main One" [feat. Tyga & Lil Wayne].
INDUCTION Releases The Power Of Power Digital EP + Video For The New Single, "Set You Free"
Today, the spearheads of the next generation of power metal, INDUCTION, surprise their fans with a new digital EP, The Power Of Power. The six-track EP features brand new track "Set You Free," alongside the best and most power metal songs of the band's repertoire.
BUZZING PHENOM MARLEY BLEU RELEASES "unintentional" FEAT. PINK SWEAT$
After lighting up social media and turning superstars into fans, rapidly rising Los Angeles singer, songwriter, and phenom Marley Bleu presents her official debut single "unintentional" feat. Pink Sweat$ out now via Republic Records.
EXILED HOPE Release New Single "The Summoning"
"'The Summoning' was the first song I recorded for Apocrypha almost exactly 2 years ago. It introduces the protagonist's struggle to reclaim his identity and find meaning in a world full of monsters (literal and metaphorical) tempting him to sacrifice his humanity for power. But to conquer his demons, he must first call them forth and confront them. Though the upcoming album has its lighter and softer moments, its defining quality is a much deeper dive into doom and black metal. It has a more gothic, ethereal feel, since much of the album deals with the world that bridges the living and the dead."
Ja Rule To Headline Amazon Music's Final '50 & Forever' City Sessions Livestream Series
Today, Amazon Music announces the final "50 & Forever" City Sessions livestream of the summer. On August 10, the eve of hip-hop's 50th anniversary, legendary Grammy-nominated rapper Ja Rule and a lineup of friends and collaborators will hit the stage for a special performance from The Rooftop at Pier 17 in New York City.