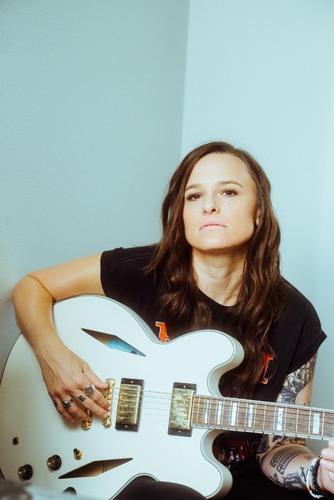 @skopemag news – friday – august 4, 2023 @ 10 pm est
https://www.facebook.com/SkopeMag/
https://twitter.com/skopemag
https://www.youtube.com/@skopetv2
https://www.instagram.com/skopemag/
APP – Apple iTunes –
https://itunes.apple.com/app/id1465224822?mt=8
@skopemag APP – Google / Android –
https://play.google.com/store/apps/details?id=hr.apps.n207414718
Support @skopemag –
https://www.paypal.com/donate/?hosted_button_id=3APKAKT8K6ETW
New Music Feature Opportunity for Skope Magazine: Kyle Richardson – "Anything"
Canadian pop artist Kyle Richardson is celebrating his current summer single, "Anything", which is available across all digital streaming platforms with an accompanying music video on YouTube.
Country Artist Jay Allen Releases New Song "Heart Ain't Gonna Break Itself" – Out Now
"Heart Ain't Gonna Break Itself" is an electrifying country-rock anthem that showcases the magnetic allure of a daring and fearless woman. With its infectious melody and candid lyrics, the song revolves around the narrator's encounter with a captivating woman who exudes an air of mischief and independence.
semiwestern shares "i never mean what i say," the second single from forthcoming debut LP
Singer-Songwriter Eleanor Explores Personal Tragedy on "Former Friend"
Preluding her wistful new single, "Former Friend," she explains that "Emotional intimacy requires surrender and interpersonal faith. When a relationship is unsuccessful, it can cause folks to break faith with themselves."
Shawn Desman returns after headlining Drake's OVO with a heartfelt empowering message on "Love Me With The Lights On"
Behind this perfectly sticky pop-anthem from Canada's homegrown hero, comes a powerful personal message that was inspired by a life-altering emergency surgery that his wife Chantel went through earlier this year. A love letter to his wife, "Love Me With The Lights On" was his reminder to her that she is beautiful and sexy, just the way she is. This message is a universal reminder that sometimes what we see as a flaw, is exactly what makes us special.
Manchester EDM Group LZ7 Releases Music Video For New Single "Plan B
ABSOLUTELY ASCENDS TO THE "STRANGER PHASE" ON ETHEREAL NEW SINGLE OUT NOW!
Throughout the track, electronic transmissions buzz beneath her intriguing verses. The off-kilter rhythm accents Absolutely's unpredictable cadences as she captivates with a bold chorus. Practically piercing the clouds with her resounding vocals, it culminates on the climactic hook, "Let's get fucked up like we don't know any better."
CARL PARISO SETS OFF FIREWORKS WITH NEW SINGLE "SPARK"
With exciting lyrics like I'm always late but not this time, across the table I catch your eye, replace the worry that's been on my mind with how you look tonight, "Spark" will have listeners feeling butterflies in their stomach.
JAI WOLF RELEASES NEW SINGLE "DON'T LOOK DOWN" FEATURING THE ARTIST BANKS
The song features crescendoing strings leading into BANKS' impressive vocal performance and is co-written by Jai Wolf and BANKS, along with Matthew Koma, Lauren Mayberry (CHVRCHES), Martin Doherty (CHVRCHES) and Ryland Blackinton (Cobra Starship). The duo debuted the song at Coachella, earlier this year.
The String Cheese Incident reflect on life's journey in lyrically poignant new song
​​"'Eventually' is a song about the realization of my shortcomings and the journey to become the person I can be proud of," says Bill Nershi (guitar, vocals). The new song provides yet another moment of reflection within the collection of songs. "Our goal was to make sure nothing got in the way of the lyrics. Even though we're still a jam band at heart, all these songs can really stand on their own."
EMILY WOLFE RETURNS WITH POWERFUL NEW SINGLE "WALK IN MY SHOES"
"Walk In My Shoes" kicks off with a compelling recording of a protest echoing words heard across the United States in the wake of the Supreme Court's decision to overturn Roe V. Wade, "My Body, My Choice." The new single hones in on issues that are very important to Emily, specifically bodily autonomy and LGBTQ+ rights.
Only Fire shares new single "Up n Down"
Only Fire, the 24-year-old music producer and DJ from Zagreb, Croatia, ignites airwaves with his latest release, "Up n Down," available today at all DSPs. A certified end of summer banger written and produced solely by Only Fire, "Up n Down" is the latest offering from the yet to be announced EP, due this fall.
Ben Hazlewood Shares "Chemical Roulette" Single + Video
Single, Out Today, for Skope Magazine
"I Could Be Better" is a track released today from Chicago-based artist Andrew Schneider, whose music channels a blend of chamber-pop, art-rock, and sophisti-pop.
Ruminating on self-betterment within a relationship, "I Could Be Better" proves hypnotic with its gentle folk ruminations, which evolve into an impassioned accompaniment with brass and twinkling keys.
WILL LINLEY RELEASES NEW SINGLE "GRACIE"
Willy Linley releases his new heartfelt single "Gracie" today via Island Records. Linley addresses his future soulmate with a fresh sense of hopefulness. In the chorus he sings, "But when I find Gracie, I know she'll be the one to save me from my broken heart. Come take me far away from this loneliness, hoping that somebody like you exists." The song captures the relatable excitement of pondering a nearing romantic future. Linley continues to demonstrate his growing understanding of the pop genre by creating personal tracks that encapsulate the emotional, and at times confusing, circumstances of Gen Z relationships. With the combination of Linley's smooth vocals and the upbeat acoustic backing, listeners can't help but feel butterflies. Listen HERE.
SAINT MOTEL UNVEIL RADIANT NEW SINGLE "FINE WINE"
New listening link: Mipso's "Broken Heart / Open Heart" out now ahead of 6th LP | Tour starts August 17
"Broken Heart / Open Heart" out today, was built around the idea that a broken heart can become an open heart. On the track, the band builds to a simmering pace, but it never boils over–the intimate vocal is gripping, alongside the muted piano and an overdriven guitar that add grit to the bittersweetness. Mandolinist and vocalist Jacob Sharp and guitarist Joseph Terrell wrote the track together that became a vessel for his processing of the grief that comes in the wake of losing someone you love.
INTRODUCING: Sharifa & powerful new single 'Bedroom Light'
'Bedroom Light' arrives as an impressive showcase of Sharifa's one of a kind energy.
With a diverse sound that sits somewhere between alternative and hip-hop, Bedroom Light shares a compelling and honest take on navigating life's challenges.
Janet Noh releases new pop r&b single "Do What You Want"
"Do What You Want" is a boss lady track about carving your own path instead of doing what others expect of you. As a former investment banker who left Wall Street in pursuit of her passion, Janet felt this empowering message deeply as she wrote and produced the song. The song mixes powerful urban pop and R&B vibes, and puts her extensive classical training on display with some masterful piano shredding.
Joshua Radin releases new EP, shares the cinematic "Over The City"
The album's latest single "Over The City" traces its origins back to an unexpected revelation that Radin had while spending the evening in the company of a captivating woman.
Folk Phenom Stella Prince Releases Alluring New Single, 'Two Faced,' Today
"With the release of her eighth ethereal single 'Two Faced,' folk phenom Stella Prince has solidified her place among the genre's rising stars… the tune's soul-stirring lyrics coupled with Prince's shimmering vocals aim for the heart." —MusicFestNews Song Premiere, Dalia Jakubauskas
Folk Phenom Stella Prince Releases Ethereal New Single "Two Faced": [PREMIERE]
BOB MARLEY & THE WAILERS RELEASES POSTHUMOUS ALBUM 'AFRICA UNITE' – AVAILABLE NOW!
Bob Marley's immortality continues with 'Africa Unite', a majestic, posthumous album celebrating the vibrant fusion of Reggae and Afrobeats!
'Africa Unite' is an extraordinary album that pays homage to the Reggae icon's greatest hits, beautifully reimagined and infused with the infectious rhythms of Afrobeats. 'Africa Unite' features inspiring collaborations between Bob Marley's classics and a stellar lineup of contemporary African musicians. This ten-track masterpiece includes some of Africa's greatest artists who bring their unique flair and artistry, paying tribute to Bob Marley's enduring influence while adding their refreshing voices to his iconic compositions.
BOB MARLEY & THE WAILERS RELEASES POSTHUMOUS ALBUM 'AFRICA UNITE'
THE SHREDDERZ Deliver Mind-Blowing Metal On Debut Album Out Today
On their debut, the band enlisted an impressive, all-star lineup of guest collaborators, including Gary Holt (Slayer, Exodus), Brandon Ellis (Black Dahlia Murder), Alex Skolnick (Testament), Derrick Green (Sepultura), George Lynch (Dokken, Lynch Mob), Dan Lilker (Anthrax, Nuclear Assault), Taina Bergamaschi & Jessica DiFalchi (Crypta), Dave Davidson (Revocation) and Jessica Pimentel (Brujeria). The result is one of the best written metal records, featuring some of the most insane shredding witnessed in years!
Andrew Cushin Releases Latest Single "Wor Flags" + Louis Tomlinson and Peter Doherty Join Forces To Release Andrew's New Music
TODAY Early rising unique producer/alt pop artist Maze drops "show me to your bed"
Her latest single for the summer "show me to your bed" was written about an unexpected romantic relationship with her friend. The single highlights her dynamic and stand out minimal yet gripping production style. " I wrote this song when I was starting to fall for someone I never thought I'd date. We were friends for years and we had seemingly different lives but we got closer and I felt like I was falling for him."
Deadbeat Girl & Ari Abdul share explosive, Isaac Dunbar produced 'Make Me Cry'
Today Deadbeat Girl (Val Olson) and Ari Adbul reveal their collaborative single 'Make Me Cry'. The new offering is a seamless fusion of Deadbeat Girls enticing alt/indie sound and Ari Abdul's dark, sultry alt-pop. The result is intoxicating and endlessly playable, putting both artists firmly on the map.
SUN BELOW Release New Single "Methuselah Star"
The band shares: "We are super excited to begin to reveal hidden truths from the distant bellows of space with the release of "Methuselah Star". Appearing on the record as an interlude, but more fully realized in this single version, the track is meant to elicit the ebb and flow of an ageless star hurtling through space, melding psychedelic grooves with a thunderous sabbathian midsection, giving way to a calm ethereal finish. Our collective subconscious was able to tap into the deep unknown of the universe to conjure forth this heavy mass of stoner doom which we hope all will enjoy."
South-London Nu-Soul-Indie Quartet Lautier Share New Single 'It's Not The Same'
Island dance vibes meets sultry R&B new single
Darius Martin blends his experience growing up in vast desert landscapes from El Paso, Texas to Alamogordo, New Mexico into his music. Now based in Los Angeles, he blends this wild and desolate search for meaning from his roots with a newfound sense of wonder and stimulation. Darius Martin has received acclaim from the likes of Earmilk, Allhiphop, ThisisRNB and more.
Piano Power Ballad from New York artist Tim Young
Tim Young is a multi-Grammy certified vocalist, songwriter and music producer from New York City. Over the years, Young has had the privilege of working with the likes of Paul McCartney, David Bowie, Max Martin, Ashanti, Hugh Jackman and Lin-Manuel Miranda, to name a few. His atmospheric rock meets alternative pop sound, has been described as Lana Del Rey meets Journey, meshing atmospheric storytelling with aggressive audio production, to create something that is uniquely his own. His lyrics share brutally honest and tragically hysterical stories from his very colorful and very strange life.
guitarist Wolfgang Muthspiel covers Joni Mitchell's "Amelia"; announces new trio album
Master guitarist Wolfgang Muthspiel has shared his vibrant new rendition of Joni Mitchell's classic "Amelia," available now for streaming and download. "Amelia" – which once again sees the award-winning Austrian musician accompanied by bassist Scott Colley (Jim Hall, Andrew Hill, Donny McCaslin) and drummer Brian Blade (Joni Mitchell, Chick Corea, Christian McBride) – heralds Muthspiel's eagerly awaited new album, Dance of the Elders, arriving digitally and on CD via ECM Records on Friday, September 29. Limited-edition vinyl will follow on Friday, November 3. Pre-orders are available now.
British-Chinese LGBTQ+ Pop Artist and RuPaul's Drag Race UK Season 4 Star Le Fil Releases Shanghai Surprize Remix Of His Single "Splash Zone"
British-Chinese LGBTQ+ multidisciplinary pop artist and performer Le Fil releases the Shanghai Surprize Remix for his latest single "Splash Zone" today. This remix release follows the audio premiere for "Splash Zone" with ReVamp Magazine and video premiere with Pop Culturalist.
Exclusive Interview: Le Fil Talks "Splash Zone," New Music Video, and More
Rowdy Rebel Issues a Warning with "Rob Who?" Video
Always putting on for his city, Rowdy Rebel is a totemic figure in the history of New York drill. Traveling to sunny Los Angeles but still running the NYC scene, Rowdy shares "Rob Who?," an intense new video single. Powered by a paranoid beat by Bay Area production team Bankroll Got It, "Rob Who?" finds Rowdy working a fast-paced flow with his gruff-voiced delivery. The Brooklyn native effortlessly swats away the pests who would dare to step to the top dog, giving a stern warning to anyone itching to make a fateful mistake. In the video, directed by JAL, Rowdy travels from his home state to California, handling business from his phone as he drives his foreign down the freeway. "Rob Who?" is the latest in a series of hard-hitting videos from the East Flatbush native, following "Posture," his latest collaboration with Fetty Luciano and Fivio Foreign, and the heartfelt "RIP TDOTT."
KING CALAWAY RELEASES 16-TRACK SOPHOMORE ALBUM, TENNESSEE'S WAITING
Four years after arriving with their debut project Rivers, Stoney Creek Records' King Calaway releases their 16-track sophomore album Tennessee's Waiting. With seven of the tracks produced by Zac Brown, and featuring collaborations with GRAMMY nominee Marcus King, ACM winner Hailey Whitters and Brown on the previously released track, "When I Get Home" — declared a "star-making release" by Billboard – the album showcases the bands' smooth vocals and cross genre appeal.
DIPPERS ARE BACK AND BETTER THAN EVER WITH NEW ALBUM CLASTIC ROCK
The Australian indie-rock outfit Dippers (FKA Thigh Master) is thrilled to share their new album CLASTIC ROCK via Goner Records (US / Rest of World) & Tenth Court.
Today Fusion rockers The Beach Bats lament the end of love on "Knockdown" from their new Limbo LP
The first lyrics of their song "Knockdown" feel as though they came to frontman Tony Doni out of a dream – one of those where you wake up sweating, unsure if what just happened was real or not. Through the metaphor of a rotting, dilapidated house, the song chronicles the erosion of a relationship from the inside out. The haze of indifference hangs around like dust. Portraits of better days adorn the walls, distant memories trapped in time. The song laments the loss of what could have been and reflects the pain of losing a love slowly, without the tools to fix what is left.
OUT NOW! DAVID J "TRAFFIC ON A BACKROAD"
"'Traffic on a Backroad' came out of one of the most fun writing sessions I've ever had. It was snowing in Nashville, we wrote it around midnight, and the vibes were just incredible. This is a slightly different sound coming from me, and I'm very excited that my fans seem to like it from what they've heard so far. It's merging influences from hip-hop, pop, and country – which is the music I grew up on – so I'm pumped to bring everything together in this song." – David J
ANGRA Launches Music Video For New Single, "Ride Into The Storm;" Cycles Of Pain Full-Length To See Release This November Via Atomic Fire Records
Saddle your ears as Brazilian progressive power metal legends ANGRA "Ride Into The Storm" today! After unveiling details and preorders for new album Cycles Of Pain, set for release on November 3rd via Atomic Fire Records, the band finally presents the first digital single off the record. "Ride Into The Storm" has also been captured visually by a team led by Leo Liberti (libertafilmes.com.br).
Psychedelic Outfit AIWASS Releases New Single "The Unholy Books"
Fuzz and buzz take over as psychedelic outfits AAWKS and AIWASS join forces on new split, The Eastern Scrolls, due out August 25th via Black Throne Productions. A concept album that explores the life and legend of Russian mystic Madame Helena Blavatsky. A woman who enjoyed a diverse career as a circus horse rider, a professional pianist, a business woman, and a spiritualist, Madame Helena Blavatsky is best known as one of the founders of Theosophy, a spiritual movement based in the ancient tradition of occultism, and the esoteric doctrines of Hermeticism and Neoplatonism.
Levitation Room share first new music in three years "Scene for an Exit"
Danny Towers & DJ Scheme Link Up With Loe Shimmy for "Chunky Monkey"
UK noise rock/punk outfit Spits Milk drops new album "Hell's Lapels"
Have you ever stubbed your toe and it feels so sharp it makes you lash out and kick something else? Yeah? Okay so that's what it feels like to listen to Spits Milk "Hell's Lapels". The band labelled by many friends as a supergroup, hail from Birmingham (UK) the home of tote bags and….erm, the bull ring.
BUZZWORTHY ARTIST WILLIAM BECKMANN RELEASES HIGHLY ANTICIPATED ALBUM, "HERE"S TO YOU, HERE'S TO ME
Renowned Texas border-town sensation William Beckmann, who packed the house at Antone's in Austin last night, is set to captivate the music world once again with his album "Here's To You, Here's To Me," available now. A true musical maverick, Beckmann's eclectic range of influences seamlessly fuses to create a distinctive and unforgettable sound.
CHANEY Releases Sophomore Single on Insomniac Records With Nostalgic Piano House Anthem "Strong" – OUT NOW
Chaney originally debuted on the label with the strutting disco-laced "Out of My Depth" ft. London vocalist Nu-La, amassing more than 1.3M streams, drawing support from Capital Dance, BBC R1, KISS FM, and landing press coverage from Iggy Magazine, Acid Stag, DJ Life Mag, House Nest, The Music Essentials, Find Your Sounds, Vents Magazine. He recently made his debut appearance at EDC Las Vegas with a set on the Insomniac Records-hosted stereoBLOOM stage, and has upcoming gigs at Academy LA, Day Trip's Summer Series, and Nocturnal Wonderland.
(AUDIO LINK) Rising Souther-Soul Singer-Songwriter T-LYONS Releases His New Single, "YOUNG THANG"
"YOUNG THANG" was written by Tanji Jefferson and produced by Ron "Slack" Jefferson. "The catchy song was inspired by my age and how folks down south like to call the younger folks," mentions T-Lyons. "When I started doing "Southern-Soul," I was nineteen years old and just wanting to touch the people with the sound that I knew best. I wanted to bring the excitement back to music and this song was a fun way to say that I can handle myself in this world of "grown folks," he adds. The Southern-Soul audience has expanded to cover a broad demographic but it started with what many call "grown folks music."
Das Damen share previously unreleased track featuring Thalia Zedek from Come
Revolutionary NYC rock quartet Das Damen have shared "How Do You Measure," a previously unreleased track from their hallowed 1986 recording session featuring brand-new vocals from underground rock icon Thalia Zedek (Come, Live Skull, Uzi), available now as a Bandcamp exclusive. A visualizer premieres today on YouTube. "How Do You Measure" heralds the upcoming arrival of 1986: Keeps Me Wild, a deluxe reissue of Das Damen's landmark self-titled 1986 debut EP to be released digitally via Dromedary Records on Friday, September 8; limited-edition vinyl follows in October. Pre-orders are available now.
Shimmy-Disc Share Video for Bruce Haack's "Mallangong" via Brooklyn Vegan
Shimmy-Disc recently announced their forthcoming posthumous Archival Reissue of Bruce Haack's 1974 record, Captain Entropy, to arrive on August 25.
Carla Morrison's Debut English Single "Everything Was For Love" is Out Now!
Following an electrifying performance on Good Morning America earlier this week, today the Grammy-nominated and three-time Latin Grammy-winning artist Carla Morrison debuts her first ever English language song "Everything Was For Love" via Cosmica Artists. The song serves as the title track for the upcoming film Con Esta Luz (With This Light) out today in the US, which captures the momentous efforts of Sister Maria Rosa who dedicated her entire life to caring for women and children escaping poverty and cyclical violence in Honduras. The track embodies the triumphant nature of Carla's own journey in fighting for her own life while honoring the life of a beloved Honduran community leader named Sister Maria Rosa Leggol.
hunter & wolfe Share "Go For It" Single + Lyric Video
Today, hunter & wolfe, the Brooklyn-based indie-rock duo made up of Michael Maffei and Sundeep Kapur, finally unveil their new full-length album entitled I deserve this., out now via all DSPs. hunter & wolfe previously released three singles in anticipation of the album release ("Last Time," "Famous Friends," and "When I Wake Up"), each of which has a sound inspired by the likes of Elliot Smith and St. Vincent, among other indie-rockers.