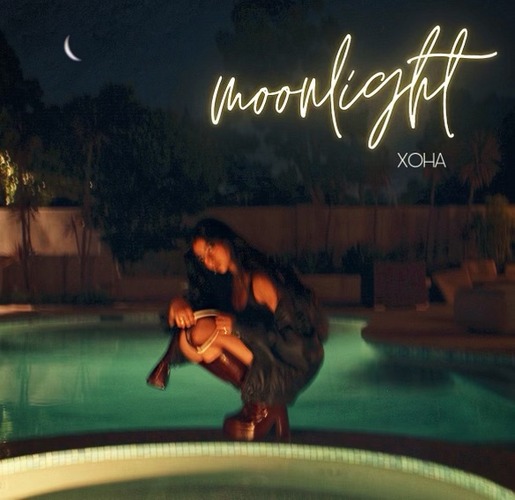 A deluge of heartfelt melodies, that bring together catchy, retro-contemporary pop tunes, interlaced with vibrations of the past and inspirations from the last several decades, the newest single by XOHA, "Moonlight" introduces a new chapter in the world of pop harmonies. From listening to the works of 80's music icons like Lauryn Hill and Whitney Houston with her dad to participating in choir and musicals, she draws elements from a wide variety of influences, which gives her songs a timeless appeal and caters to the taste buds of a wide range of music enthusiasts. A complex fabric of love and escapism with a touch of nostalgia, enhanced by creative authenticity and depth, the song becomes a priceless gem in the musical treasure trove of the adroit singer.
Showcasing an eclectic flow of melody, the song transports the audience into an enchanted realm of passion and romance, while igniting their desire to experience life to its fullest. A saga of letting go of inhibitions, embracing the present, and watering the insatiable thirst for adventure, the song is a celebration of life and all that it has to offer. Innovative sound design, captivating RnB vocals, and contagious energy invites listeners to immerse themselves in the the euphoric allure of the night.
Having found her passion for music at the tender age of 5, picking up the guitar at age 8, and learning how to play the piano at age 10, the singer eventually found her love for writing and poetry which led to songwriting. With songs like "Heartless" and "Outsider" in her repertoire, it is no wonder that "Moonlight" turned out to be an absolute masterpiece. A proud feminist, LGBTQ+ ally, and social justice and human rights activist, she aims to use her platform as a musician as a catalyst for change, as it is her core belief that musicians can be both entertaining and still use their position to be transformative via their message. Check out her musical creations on Spotify, Apple Music, Amazon music, Pandora and YouTube. Follow her on Instagram to never miss an update.
Socials: Instagram and TikTok @xohamusic