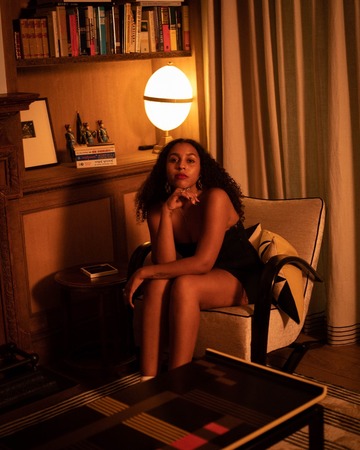 @skopemag news – tuesday – august 1, 2023 @ 12 pm est
https://www.facebook.com/SkopeMag/
https://twitter.com/skopemag
https://www.youtube.com/@skopetv2
https://www.instagram.com/skopemag/
APP – Apple iTunes –
https://itunes.apple.com/app/id1465224822?mt=8
@skopemag APP – Google / Android –
https://play.google.com/store/apps/details?id=hr.apps.n207414718
Support @skopemag –
https://www.paypal.com/donate/?hosted_button_id=3APKAKT8K6ETW
DIANE ARKENSTONE'S New AI Generated Video for New Single ASCENSION
Diane Arkenstone, long known as a pioneering musician in the New Age and ambient genres, as well as a distinctive singer-songwriter and musical explorer of her own cultural backgrounds is sharing a striking and inspirational new single, "Ascension," that subtly works a lifetime of influences into a seductive, beat-driven album reminiscent of the heyday of chill electronic classics. All of her work has been geared toward inspiring, uplifting and healing and this one is no exception—those mindful endeavors are framed here in a hypnotic collection of beats. The song was written and produced by Diane Arkenstone and David Arkenstone.
WHOKILLEDXIX RELEASE ROWDY LIVE VIDEO FOR "VILLAINS" FEATURING EZEKIEL
"I check the bank had to blink cause I seen double digits," Karm the Tool delivers as viewers are treated to footage of him and partner-in-crime Yung Skayda shirtless, hyping up the packed crowd. At Skayda's verse, he spits: "She got the claws on, she like feline — she giving eyes yeah, she sliding signs." All the while, rapid-fire edits showcase the elated audience lost in the genre-blending music.
Media Alert – Horizon Theory Blast Off with "Astronomer"
Loneliness, Addiction, and Struggles come forth in the latest release from Horizon Theory, "Astronomer". Bringing a heartfelt portrayal of the loneliness that one can experience even in a crowded world. The song delves deep into the emotions that come with multiple life struggles we might experience from day to day.
SIPHO. RELEASES 'SOBER' MUSIC VIDEO
Led by a fusion of jungle and classical influences, 'SOBER' showcases SIPHO's seamless vocal performance, effortlessly delving into the intricacies of the ego. Brutally honest throughout, SIPHO. unpacks the confident and brash nature of the ego whilst also touching upon its ability to shield vulnerability and foster ignorance.
South Summit find their way back home, with glorious new single 'Sidelines'
Now with an extensive 12 months of touring in the back pocket, South Summit have certified themselves as well-versed traveling artists, since their 2022 break out. Their latest single 'Sidelines' pulls inspiration from weeks spent on the road, progressing across the country, further & further away from home as their audience grows. However, home is never far from their thoughts, with 'Sidelines' a testament to the pull the band have back to their roots, keeping their feet on the ground & allowing themselves to reconnect with the land when back home in Western Australia.
OUT NOW! Skum Love Releases "Turbo Lover XL"
Best described as "Post Dark Rock", Skum Love blows audiences away with their heavy-hitting, gut-punching pure metal sound. Formed in Los Angeles, Skum Love has had a rotating band of musicians who has featured members of Fear Factory, Danzig, Skinny Puppy, Static-X and Prong.
The Hives release frenzied, razor-sharp "Trapdoor Solution" & eruptive, raucous "The Bomb"
Coming in at just over a minute long, "Trapdoor Solution" is a frenetic, hair-raising guitar-thrashing track while "The Bomb" is a stomping, caustic head-banger reminiscent of their early 00s work. The double release follows "Rigor Mortis Radio, "Countdown To Shutdown" and "Bogus Operandi" which earned wide critical acclaim.
Ewan Macfarlane makes a bold return with new single 'You're Wasted On Me'!
The first single from his much-anticipated fourth studio album, 'Fade Out the Fear', sees Macfarlane in tremendous form, sounding as fresh as ever channelling Richard Ashcroft meets Paolo Nutini in an MC Battle.
Eternal Returns Drops "Ravenous Shores: Whispers of the Quarantine Island" Lyric Video
Metal enthusiasts, prepare yourselves for a spine-tingling journey as Eternal Returns, the ferocious Indian Metal band, reveals their captivating lyric video for "Ravenous Shores: Whispers of the Quarantine Island." This haunting track is a captivating glimpse into the dark history of Poveglia, a small island in Italy shrouded in tales of plague, isolation, and eerie legends.
SPIRIT OF THE BEEHIVE ANNOUNCES EP + TOUR, DROPS VIDEO FOR DOUBLE SINGLE
Philadelphia's SPIRIT OF THE BEEHIVE have announced a new EP, i'm so lucky, for September 1st via Saddle Creek, their first project since the highly lauded ENTERTAINMENT, DEATH. The band returns with a video for double single "tapeworm' and "natural devotion 2." Directed by Daniel Patrick Brennan (Tierra Whack, Body Meat, Shamir, etc), the video takes the juxtaposition of the two tracks with "tapeworm" bursting at the seams with screeching guitars and bloodcurdling yells and the more subdued "natural devotion 2", a sequel to a 2016 track, to create one disturbing yet beautiful story.
CAT CLYDE UK TOUR KICKS OFF 17TH AUGUST IN MANCHESTER & SHARES A NEW LIVE VIDEO OF 'PAPA TOOK MY TOTEMS'
After earning widespread critical acclaim for her 'Down Rounder' album earlier this year, Canadian indie-folk artist Cat Clyde returns to the UK this month for a tour which includes headline shows, support gigs with Sarah Jarosz and performances at the Greenbelt and The Long Road Festivals. Today she provides a taste of what to expect by sharing a live video of 'Papa Took My Totems', which was filmed when she played KOKO as guest to Lissie in February. Watch it HERE.
JACKLYN REVEALS NEW SINGLE ' NO SAINT'// LISTEN HERE
Today, get acquainted with London newcomer Jacklyn and her slinky, alt-pop single "No Saint." The BRIT School graduate stands tall amongst her peers on today's release, armed with standout vocals that shines amongst a sophisticated yet bouncy, throwback backdrop.
HJ Soul Shares New Single "Get What I Want"
Known for his soulful sound and thought-provoking lyrics, HJ Soul has captivated audiences worldwide, and the R&B/soul singer-songwriter is back with his electrifying new single, "Get What I Want". With the release of his latest track, the UK artist takes us on a nostalgic journey back to the late '90s and early '00s garage era, all while delivering a profound message of overcoming life's challenges with faith and courage.
Jaakko Eino Kalevi Returns With 'Chaos Magic'
Today, Jaakko Eino Kalevi returns with the announcement of his new album Chaos Magic, due for release on November 17 via Weird World. A double album of elemental pop and baroque electronics, laced with melody and mystery, it's the Finn's wildest statement yet.
McMillin Releases New Single "Drown Me Out"
A dynamic Nashville based guitarist, vocalist, songwriter, and producer, McMillin is a jack of all trades and an artist in every sense of the word. Gaining inspiration from pop, rock, and funk genres, McMillin cannot be put into a box, but rather mends genres seamlessly, becoming what he calls a "fusion artist."
Kate Davis Shares "Long Long Long" (acoustic), Listen Now
Kate Davis has shared an acoustic version of her song "Long Long Long" today, imbuing the song with new meaning and a softer, more contemplative tone, which aligns well with the track's new nocturnal video by Molly Dario; listen and watch below.
Peter Gabriel Releases New Song 'Olive Tree'
On the full moon, Tuesday 1 August, Peter Gabriel releases the eighth track from the album i/o. This month the song is Olive Tree and the first version to be heard is the Bright-Side Mix, by Mark 'Spike' Stent.