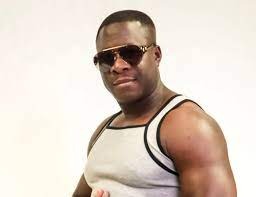 Known as the "Vibes Master" of Negril, Jamaica, vocalist and master entertainer Marlon Davis is breaking onto the American pop scene. Renowned for the infectious energy he brings to his performances and hook-driven songs, Davis cut his teeth entertaining tourists by covering the likes of Bob Marley, The Drifters, Benny King, and Elvis. Marlon is also influenced by today's music culture, taking inspiration from Afro-beats and Reggaeton, thanks to his Afro-Latin-Caribbean roots. He caught the eye and heart of a certain Indianapolis tourist and followed her back to the city he now calls home. Drawing on a life full of family and work experience, Davis writes songs that are relatable and full of joy. He seamlessly fuses his reggae and crooner roots with the adopted country and hip-hop genres of his new digs. Whether on stage, in a video, or simply in our ears, it's impossible not to smile along with Marlon Davis's expression of love for life. Expect a steady stream of joyful bops coming from the practiced performer from here on out.
Full of playfulness, wit, and innuendo, Marlon Davis's impossibly catchy single "Handyman" is here to repair your mood. Over a vibing beat complete with the jaunty steel drums of his homeland, Davis introduces himself as the handyman that can fulfill all his clients' needs—if you catch his drift. With an infectiously sing-a-long hook and unavoidably danceable beat, "Handyman" will be a staple on feel-good playlists for years to come.
And if that's not enough, pour on another bucket of dopamine with the music video for "Handyman." Shot in his adopted home of Indianapolis, IN, we join Davis on his daily tasks as a handyman. When the girl-next-door calls for help, he's more than ready to do anything she needs. Things stay pretty PG, but there's no shortage of energy and innuendo as they take things from the garage to the kitchen and beyond. Call up Marlon Davis anytime you need to change the lightbulb on your day.
Follow Marlon Davis:
https://linktr.ee/ISLANDGAL38
http://facebook.com/marlon.davis.376
http://instagram.comsept122010
http://twitter.comMarlonDavis110