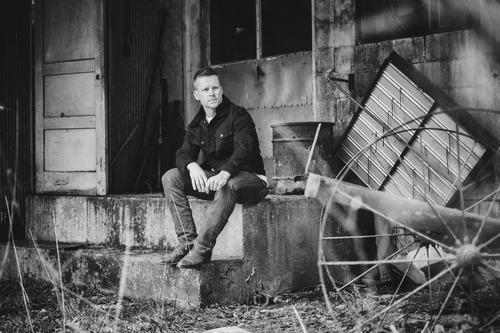 Nashville-based country singer-songwriter Mike Thomas has just released a personal, emotional album, "Diamonds." Mike sat down recently with @skopemag to talk about this impactful collection of songs.
@skopemag: Tell us about your amazing new album.
Mike Thomas: "Diamonds" is my second LP and includes 10 original songs featuring my regular backing band and special guest musicians, Tania Elizabeth (Avett Brothers) and Micah Hulscher (Margo Price).
@skopemag: Our favorite track is "Breaking the Distance." What inspired it?
Mike Thomas: This is one of the oldest songs on the record. I wrote this one nearly 20 years ago, shortly after moving to Nashville to pursue a career as a songwriter. I was newly married, working three part-time jobs while searching for a full-time job, and playing open mics and songwriter nights whenever I could work them in. While standing behind the check-out counter at one of my jobs, I scribbled out the lyrics to "Breaking the Distance." It's a song about perseverance.
@skopemag: What is your favorite song on the album?
Mike Thomas: I'd have to go with "Diamonds." I wrote this song for my dad after he lost a job that he had held for 30-plus years. It was a tough time for him, but the way he just kept on pushing ahead was inspirational. The process of writing it was powerful.
@skopemag: What are the recurring themes on this album?
Mike Thomas: The characters on the album are hard-working, everyday people who are striving to find purpose while maintaining emotional and spiritual connections amid the challenges and pressures of daily life. They battle demons and don't always prevail. They make mistakes and live with regrets, but they find their way back to those things that matter most and keep them going – love, faith, family, and a sense of purpose.
@skopemag: How would you describe your music?
Mike Thomas: Eclectic country with a vintage vibe. My influences are wide-ranging, and I tend to lean into the older stuff and the more neo-traditional stuff. I love music that sounds and feels real and a bit raw rather than overly polished and produced.