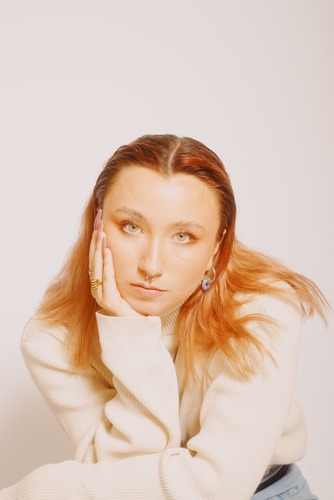 @skopemag news – saturday – july 22, 2023 @ 12 pm est
https://www.facebook.com/SkopeMag/
https://twitter.com/skopemag
https://www.youtube.com/@skopetv2
https://www.instagram.com/skopemag/
APP – Apple iTunes –
https://itunes.apple.com/app/id1465224822?mt=8
@skopemag APP – Google / Android –
https://play.google.com/store/apps/details?id=hr.apps.n207414718
Support @skopemag –
https://www.paypal.com/donate/?hosted_button_id=3APKAKT8K6ETW
Paul Cauthen Announces 33-Date Headlining Tour & Shares New Song
Today, Paul Cauthen– the singer, songwriter and proud son of Tyler, Texas, announces his 33- date tour of the United States. Cauthen will perform in cities including Dallas, NYC, St. Louis, Huntsville, and Philadelphia (full dates below) with support from Colby Acuff, Tanner Usrey, and Uncle Lucius on select dates. Pre-sale for these dates will begin Tuesday, July 25th at 10am local time for members of Paul's fan club and text list. Fans can text the word "tour" to (855) 929-6365 to join the text list and they'll recieve the presale code.
New Release from Dan Auerbach "Every Chance I Get (I Want You In The Flesh)" on Easy Eye Sound / Concord
Easy Eye Sound shares an all-new solo track from Dan Auerbach — the label head, The Black Keys frontman, and 2023 GRAMMY-nominated Producer Of The Year himself. Titled "Every Chance I Get (I Want You In The Flesh)," the insistent instrumental drone on Auerbach's solo track will remind some listeners of Canned Heat's 1967 recording "On The Road Again" — "I loved that song as a kid," says Auerbach — which itself borrowed from Chicago bluesman Floyd Jones' "Dark Road" (1953) and its inspiration, Mississippi Delta deity Tommy Johnson's "Big Road Blues" (1928).
RAP ICON NAS CONNECTS WITH FREQUENT COLLABORATOR HIT-BOY FOR NEW ALBUM "MAGIC 2"
Magic 2 marks the duo's fifth album in three years and serves as the sequel to their surprise 9-song LP, Magic, released Christmas Eve, 2021. The album follows the November 2022 release of King's Disease III, the third installment of Nas' Grammy Award winning King's Disease series. Both the first and second King's Disease albums were nominated for a Grammy Award for Best Rap Album, with Nas receiving his first-ever Grammy win for King's Disease in 2020.
MICHAEL J WOODARD SHARES NEW SINGLE, "FACE," OUT TODAY VIA KATY PERRY'S UNSUB RECORDS
"'Face' is a record that is so special to me. It's about the struggle of not being able to verbalize the way you feel about someone you love, yet the emotion is clearly expressed on your face.I wanted to capture the feeling of liking someone and just not being able to hide it. The lyrics capture the disorienting nature of feeling so strongly for someone but only being able to express your feelings through your facial expressions. I hope you love it and it gives you all the feels"
"Kawaii Future Bass" Producer/Vocalist omniboi Signs to Nettwerk, Shares "Set Apart" Single
Born Omni Rutledge, omniboi grew up in various parts of Arizona. He notes that many major bands skipped over Arizona entirely on their U.S. tours, which played a role in driving him to the margins of music; some of the first concerts he attended were warehouse and desert raves. From there, he began cultivating the sound that he refers to as "kawaii future bass mixed with jazztronica." With strong influences from the Far East, Omni has played shows in Japan and Korea.
Vulnere Releases "Toothed Lines" EP Today!
The early stages of writing that would become Vulnere begin in 2017 with drummer Cody Pulliam and guitarist Mike Ashton. The goal was to create death metal with the aggression and complexity inspired by countless brutal death metal and technical grind releases of the mid 2000's/early 2010's. Vocal duties were soon filled by Mark Smith, and shows commenced as a three piece, offering something unique and crushingly heavy.
Stream the new self-titled LP from Cloudland Canyon, a psych, synth-driven masterpiece
Today Mephis psych / synth outfit Cloudland Canyon releases a new self-titled LP on Medical Records – it is the first new LP from the band since 2016's An Arabesque. There were four singles and 3 videos leading up to the new LP, including "Circuit City," "Internet Dreams," "Future Perfect (Bad Decision)" and "Two Point Zero."
MAIYA THE DON DROPS NEW MUSIC VIDEO FOR HER LATEST TRACK, "LUV U BETTER" FEATURING SHAWNY BINLADEN
The music video was filmed earlier this month in New York and was directed by SivvyTah. In the video, Maiya can be seen enjoying her day with her girls, cruising around in her coupe. Siddiq Saunderson (Hulu's Wu-Tang: An American Saga) also made a cameo in the video. Later in the video, Shawny Binladen is featured rapping his verse and dancing along and vibing out. Sampling Mary J. Blige's 90s hit track, "I Can Love You" featuring Lil' Kim, "Luv U Better" is about how Maiya loves hard and is a down ass chick.
COUNTRY RAP PHENOMENON JAMIE RAY RELEASES NEW EP ALTOID COWBOY
ALTOID COWBOY sees Jamie perfect his signature style. On "RODEO," he leans into the countrified instrumentation with an anthemic refrain, "Fuck it on up." Elsewhere, melancholic guitar barely contains an eruption of hip-hop drums on "SLIDING." We continue to RIDE into his most romantic record on the project with this melodic banger then, there's the finale "COUNTRY TRAPPER OF THE YEAR." Rustic harmonica wails as he delivers bold and braggadocios bars with a proclamation, "I'm the motherfucking country trapper of the year, goddamn right we make it happen over here." Check out the full tracklisting below.
YOUNG MIKO'S NEW SINGLE "WIGGY" IS OUT TODAY
"Wiggy" was produced by Mauro (Anuel AA, Randy) and co-produced by Caleb Calloway and Avila WTF. Young Miko previously teamed up with Mauro and Calloway on "Classy 101," her smash hit with Feid, which Billboard named as one of the top 10 Latin songs of the year 2023 so far.
CASH MONEY RECORDS SIGNEE ONSIGHT DEEDA ON THE VERGE OF BREAKTHROUGH WITH NEW SINGLE "I'M WIT IT" OUT NOW
The track's ominous soundscape fuses intense cinematic strings with a thick bass line and anxious beat. Onsight Deeda sinks his teeth into the production with sharp rhymes, alternating between catchy choruses and an up-tempo lyrical barrage. He makes a proclamation, "We ain't the same 'round here," as he paints a vivid picture of his rise against all odds across the production.
Malick Koly Shares "(is it even) Hot In LA" Single via Wonderland
Today, NYC-based singer-songwriter, drummer, and producer Malick Koly (son of the famed Malian singer-songwriter-dancer and actress Awa Sangho, known as 'The Golden Voice of Mali,' and renowned Franco-Guinean musical impresario, director, and playwright Souleymane Koly) shares a brand new one-off single entitled "(is it even) Hot In LA." To celebrate the new release, he held a single release party at Nublu in NYC last night.
JOEY BADA$$ RELEASES NEW CINEMATIC MUSIC VIDEO FOR "EULOGY"
Ashlynn Malia Shares "Feels So Good" Video via CHORUS.FM
Earlier this month, LA-based indie-pop singer-songwriter Ashlynn Malia returned with a brand new single entitled "Feels So Good." Today, she shares an accompanying lyric video for the track, featuring animation by Henry Clark.
DANKO from Lay Zhang's Music Collective 'D.N.A' Releases New Single "Except"
D.N.A's stacked line up consisting of 7 talented artists, including DANKO, GALI, Vinida and LAY himself debuted the collective with a full group project called "Cyphers." Along with an experienced production team, with one of their producers being GRAMMY® award-winning producer Murda Beatz, this group of artists continues to expand its global reach. This next release sets the tone with a new subunit of the Alliance that is long-awaited and showcases a distinct style.
Marie Kruttli Releases New Single "Watered" on EveryDejaVu Records
Swiss-born, Berlin pianist, producer, and songwriter Marie Kruttli has released her new single "Watered." Out Now, "Watered" is layered with eclectic synthesizers and ominous vocals that waver in between the production with an echo that reverberates with introspection about self and love. "Watered" is the first single from Marie Kruttli's forthcoming EP Vif slated for release August 18th on EveryDejaVu Records.
The Kaleidoscope Kid, Phoenix's Alternative Singer/Songwriter, Releases New Album "Nothing For Free" and Unveils "Man On Fire" Music Video
The Kaleidoscope Kid, an alternative singer/songwriter hailing from Phoenix, has officially released his latest album, "Nothing For Free," available now on all major digital music platforms through Suburban Noize Records. With this release, The Kaleidoscope Kid pushes the boundaries of alternative music, taking listeners on a unique sonic journey that weaves together a tapestry of emotions and experiences.
German death/tantric metal band Susurro release new single "Life Matters"
Band founder Jack Skaner describes the song as follows: Racism, police violence. Inequality in politics and justice is on the rise. Get rid of dictatorships, freedom, equality, we are all equal. Susurro was founded in 2019 by Jack Skaner (vocals/guitar) in Allmersbach. Shortly after, Mr. Six-Ell (bass) and Winzent Walace (guitar/keyboards) joined the band and the line- up was complete.
The band's debut album, Erratic, was released in January 2022.
HULVEY RELEASES NEW SINGLE "LOVE LIKE THAT"
Hulvey releases his latest single "Love Like That," a snappy, upbeat melodic single with long-time collaborator Torey D'Shaun and Christian hip-hop/R&B artist Alex Jean. Their variety of vocal ranges and flow play off each other throughout the track as they speak on what it means to love well and be loved, using God as their example to support and provide for their friends and family.
Careful Shares Single "I had a secret" via Earmilk | 'Promise/Practice' Due Out September 22nd
Today, art pop project Careful releases their second single, "I had a secret," in the lead-up to their upcoming EP, Promise/Practice.
Careful ruminates on the idea of secrets on new single "I had a secret"
LEONE Share Single + Video "GTFOH" via Backseat Mafia | 'GTFOH' EP Due Out August 8th
" 'GTFOH' is my first time speaking about my frustration with the establishment and the world we are living in. How we turn on each other at the flip of a dime, and are so easily manipulated by the media and people in power. However, there are so many issues and subliminal messages that are being talked about and I really want the audience to come up with their own opinion & story for both of these videos.
Premiere: LEONE take their power back on title track from forthcoming new EP, 'GTFOH'
Ultra Naté & Herve Pagez Share Fiery Remix of Dance Anthem 'Free (Live Your Life)'
Ultra Naté has teamed up with French producer extraordinaire Herve Pagez for an epic electro reggaeton remix of the 2020 hit 'Free (Live Your Life)', out July 21st on Strictly Rhythm. Revitalizing the 2020 dance anthem, Pagez brings his Latin-infused sound to 'Free (Live Your Life)', blending elements of electro reggaeton, dancehall shuffle and funk guitar with Ultra Naté's iconic, life-affirming vocal. Crafting dramatic synth breakdowns and fierce horn-fuelled drops, Herve Pagez offers up an entirely new take on Ultra's modern classic.
ArrDee x Bugzy Malone shut down LDN in secret video
This week saw ArrDee and Buzgy Malone make a surprise appearance in Trafalgar Square, where fans gathered in force to see Manchester and Brighton join forces to shut down London as they shots scenes for their upcoming music video.