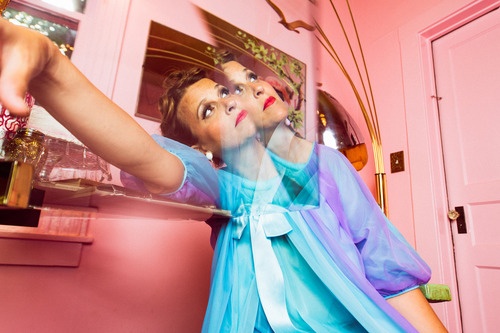 @skopemag news – thursday – july 20, 2023 @ 12 pm est
https://www.facebook.com/SkopeMag/
https://twitter.com/skopemag
https://www.youtube.com/@skopetv2
https://www.instagram.com/skopemag/
APP – Apple iTunes –
https://itunes.apple.com/app/id1465224822?mt=8
@skopemag APP – Google / Android –
https://play.google.com/store/apps/details?id=hr.apps.n207414718
Support @skopemag –
https://www.paypal.com/donate/?hosted_button_id=3APKAKT8K6ETW
French Death Metal Project Angel Rising Drops "Utopia" Single & Video
Angel Rising, the pioneering one-man band initially known as Listenangel, has announced the release of their latest single and accompanying video, "Utopia." The track serves as a compelling preview of their upcoming album, "Afterlife," slated for release on September 22nd, 2023, under Wormholedeath Records label.
Tastemaker Favourite for 2023: Pop Luminary Khazali Drops Brand New Single 'Magic'
A heartfelt synthpop gem, 'Magic' is the lead single from Khazali's upcoming EP Born For This out on 13th September, which sees the thought-provoking artist dealing with themes of love and grief. "I know that it's magic / I know that we have it", he sings on his latest single's soaring chorus, pleading to save a relationship over ascending piano chords, with masterful production from Joe Brown – renowned for his acclaimed work on XL Records with Richard Russell and Låpsley.
PHILLY GOATS' PGS SPENCE HITS THE FREEWAY IN FRENETIC & FAST-PACED MUSIC VIDEO FOR NEW SINGLE "BUCKLE UP"
In the big screen-worthy visual, he pulls off a high-stakes bank heist and hits the freeway. Between his slick dance moves in the vault, the fast pace video matches his lyrical blitz as the clip turns into an old school video game-style animation. Fittingly, it culminates with the message "Mission Passed – Respect!"
LIVING DEAD GIRL Premieres "Dysfunctional" at Metal Sucks
"'Dysfunctional' is a song I wrote knowing everyone can relate to it in some way; we all have been in a rocky relationship, or have one specific person in our families that we will always butt heads with. 'Dysfunctional' is expressing the frustration of having to deal with that person, but the song is fun and upbeat, making light that we have all been there. The music video was such a blast to film, it follows the different 'dysfunctional' scenarios that happen every day, and we show them throughout a huge party in a mansion. Everyone is at the party having fun, but at the same time everyone's got their own problems going on." – Molly Rennick
Alt-Metal and Pop Collide in Living Dead Girl's Latest Single "Dysfunctional" as They Announce the Reissue of Exorcism
GEORGIA FLOOD SHARES NEW SINGLE 'BLUE HONEY'
Following on from Georgia Flood's country-dipped debut single Cowboy earlier this year, Blue Honey seamlessly embodies its cool and oozing namesake while also mingling Flood's formative musical loves and eclectic inspirations, as she explains, "There isn't a clear influence for Blue Honey, even when I sent a reference playlist to my producer Matt Curtin, it was a very diverse list, artists including, Alannah Myles, Fred Again, Róisín Murphy, and Lucinda Williams. This was the challenge of Blue Honey, I couldn't really find anything that would describe what I wanted to create. My loves are electronic music, pop and country, and with this track we tried to make a blend."
Smoke Ring Days' Captivating Anthem 'Peace In My Soul' Radiates Indie Rock Americana Bliss
Sometimes, you need music that will serve as a slice of soul salvation. It doesn't matter what genre, as long as it lifts your spirits and gets you through another day. This summer, 'Peace In My Soul,' from New York-based indie rock Americana band Smoke Ring Days, just could be that song.
TAKES YOU FOR A RIDE ON ULTIMATE ROAD TRIP ANTHEM "FIESTA 99.9FM"
Today – July 20th – Hawaii via Liverpool's Eli Smart shares new single 'Fiesta 99.9FM' via DITTO Music. Eli is currently on the road with friend and musical collaborator Declan McKenna to support him on his US tour. Full dates below.
ICYMI: Max Winter (same management as O. & Black Country, New Road) shares spectral new single "Lean Into Me" | Part of untitled (recs) new "(zero)" singles series
Today, Max Winter returns with a new single, "Lean Into Me". The single follows last month's announcement of a new open series named (zero) powered by London tastemakers untitled (recs). (zero) will focus on releasing short form projects, and stems from a willingness and yearning to go back to the enthusiasm of spontaneous releases. Home to the likes of TAAHLIAH, Famous, Jerskin Fendrix, Waterbaby and collaborating with artists such as King Krule, Loraine James and BABii, untitled (recs) have made a name for themselves by discovering and representing explorative trailblazing artists.
DORIAN ELECTRA ANNOUNCES THIRD ALBUM "FANFARE" OUT 6TH OCTOBER 2023
Today sees Dorian Electra – the ultimate pop futurist – announce their hotly anticipated third album Fanfare, set for release October 6th. Following a premiere on BBC 6Music yesterday evening, Dorian has already released their new single anon, out now, with the music video coming at 5pm BST today.
Blaenavon drummer Harris McMillan steps out as Organ Morgan with vivid folk-rock single "I Just Pretended" and debut EP 'Figurehead'
Organ Morgan is the moniker of songwriter and guitarist Harris McMillan, previously drummer in British indie rock band Blaenavon. Based in London, McMillan is flanked by long time collaborators Stefano Amoretti (harmonium/keys) and fellow ex-Blaenavon member Frank Wright (bass) who make up the core of the project on record and on the live stage.
LEGSS reveal stunning video for 'Daddy There's Sand In The Sandwiches'
London art-rock quartet Legss reveal a stunning, eerie video for their track 'Daddy There's Sand In The Sandwiches'.
SARRAM: new single with Lili Refrain available!
S A R R A M, the ambient and post-rock vessel of Sardinian solo artist Valerio Marras, announces the release of his fifth album "Pàthei Màthos" this September 1st on Subsound Records, and presents the captivating title track featuring revered multi-faceted artist Lili Refrain on vocals.
Fleetwood Mac's 'RUMOURS LIVE' set for September 8 release via Rhino
Fleetwood Mac was at the top of its game in August 1977 when the band returned to its adopted home in Southern California to play three shows at The Forum in Los Angeles. Rumours had only been out a few weeks when the band left in February to tour the world, returning six months later to play three shows at The Forum for nearly 50,000 fans.
SAMUEL JACK SHARES THE OFFICIAL VIDEO FOR THE TITLE TRACK OF HIS DEBUT ALBUM 'THE GOLD & THE GLORY' WHICH IS OUT NOW
Following the release of Samuel Jack's debut album 'The Gold & The Glory' last month, Samuel now shares the stripped back moving official video for the album's title track. Filmed in black and white, in a studio with just a mic – it displays Samuel's raw emotion, passion and impressive vocal range; sometimes soaring, sometimes gritty but always affecting in his ability to bring emotions to life. Watch the official video HERE.
South African Industrialised Thrash Metal Veterans Chaos Doctrine Unleash One Of My Bad Days
'One of My Bad Days' is the name of the brand-new track from Johannesburg-based Industrialised Thrash veterans Chaos Doctrine. This is what Chaos Doctrine is known for doing best. It is angry, fast, and super heavy! It is a tale of a mass murderer relaying his crimes – not confessing, just relaying. If you like Thrash Metal with hints of Death Metal, whether you know the band's back catalogue or not, this track will make you happy.
George FitzGerald Enlists Pretty Girl For "Mother" Remix
Following the digital release of his spellbinding EP, Not As I, today George FitzGerald releases two remixes of "Mother": one by rising star of Australian's underground dance scene, Pretty Girl and the other by himself.
EDEN RAIN KICKS OFF HER SECOND EP WITH GORGEOUS NEW SINGLE, 'TERRY AND JULIE' // WATCH HERE
Following up her well received debut EP Gutter Vision, Leeds born/ London based alt-pop up and comer Eden Rain offers the first glimpse into her second EP with Terry And Julie, a dazzling left-pop cut showcasing Eden's attention grabbing vocals and her inventive turn of phrase. Inspired by Waterloo Sunset and long train journeys, the track is another stellar offering into a catalogue that is seeing Eden become a hotly tipped independent artist.
Rachel Burns Announces Breast Cancer Fundraisers w/New Video, "Triple D's"
On the heels of the new EP, What a Nasty Woman, pop-soul-cabaret songstress, Rachel Burns, releases the video for "Triple D's," a titillating song about the three things a powerful man wants in a woman: Demure, diminish, defer. "The patriarchy wants women to be subservient, to diminish our personality, and they want us to defer to men," Burns explains. "Traditionally, and still in many circles of society, men-especially those in power-want a woman who is obedient, diminutive, and supportive of whatever a man wants. I believe women have strong instincts and intuition to be strong leaders-not followers. Unfortunately, a lot of women throughout time have disassociated from and suppressed their power. This leads to an underlying resentment, and anger-I try to channel that anger into humor and funny songwriting. Laugh until it doesn't hurt anymore."
BIG RED FIRE TRUCK Release Video For "Psychotropic Thunder"
DJ Karaba shares new single + video "Nostalgie"
Setting the Summer ablaze with a string of international dates and vibrant energy, Montreal-based French-Congolese producer DJ Karaba has shared her second single, "Nostalgie" from her upcoming EP, Souvenirs, out 8/11. The new track arrives alongside a video showcasing Karaba's lively set. "Nostalgie" is an exercise in movement infused with smooth jazz instrumentation and rumba, laying the foundation for the ear-catching horns to take hold. The single melds the nostalgic sounds Karaba heard as a child with a modern electronic afrobeats lens as she celebrates her Congolese ancestors. Watch HERE.
Ready for broadcast… GAGA 4L (Austin Leeds Cut) from pop / dance sensation MCCOYxEileen
Rezz Releases Goth-Themed 'IT'S NOT A PHASE' EP Featuring Alice Glass, Silverstein, Polyphia's Tim Henson, & More
Today, Canadian bass music legend and HypnoVizion label head Rezz releases her anticipated goth-themed IT'S NOT A PHASE EP. The 7-track rock-tinged EP arrives following previously released singles 'Blue In The Face', 'Signal', and 'Embers'.
VIRAL TYRANT: stream full album "Vultures Like You"
Portland-based doom and sludge metallers VIRAL TYRANT premiere their towering debut album "Vultures Like You" in its entirety today, ahead of its world release this July 21st on Ripple Music.
WORMHOLE Push Through the Pain on new single "Elysiism"
WORMHOLE are tech-slamming their way across the U.S. while out on tour with NecroticGoreBeast, Cognitive and Analepsy. The Baltimore band have been giving crowds a taste of their new album 'Almost Human', including the glitchy, devastating lead single "System Erase". Today, they're premiering the album's second single with Death Metal Supply. Watch the official music video HERE.