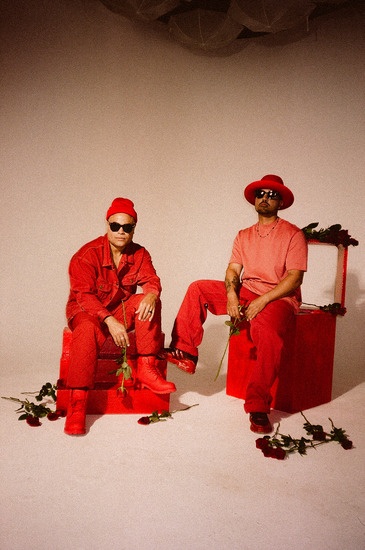 In the ever-evolving world of music, artists constantly strive to push boundaries and create unique blends of different genres. One such example is the producer duo COASTCITY, known for its mesmerizing fusion of Latin and R&B elements. Their latest release, "AFTERLIFE", featuring the rising Venezuelan artist FABRO, is no exception.
Hailing from Puerto Rico, COASTCITY is a dynamic duo comprised of Jean Rodríguez and Danny Flores. Their love for R&B led them to infuse their own unique spin into the genre. With Jean's expertise in vocal production and Danny's musical direction, they have collaborated with renowned artists such as Ricky Martin, Beyoncé, Rosalía and Luis Fonsi (to name a few), leaving an indelible mark on chart-topping hits. Recognized with nominations at the Grammy Awards, COASTCITY has solidified their reputation as exceptional artists and producers.
The genesis of "AFTERLIFE" can be traced back to a memorable recording session in Buenos Aires, where COASTCITY's Danny F joined forces with FABRO. The collaboration extended beyond borders as D COAST and Jean completed the songwriting and production process in Miami. "AFTERLIFE" narrates a love story that transcends a single lifetime, exploring unresolved conflicts and finding solace in the afterlife. This cathartic journey of healing and emotional discovery captivates audiences and immerses them in a world of profound emotions.
Listen below: