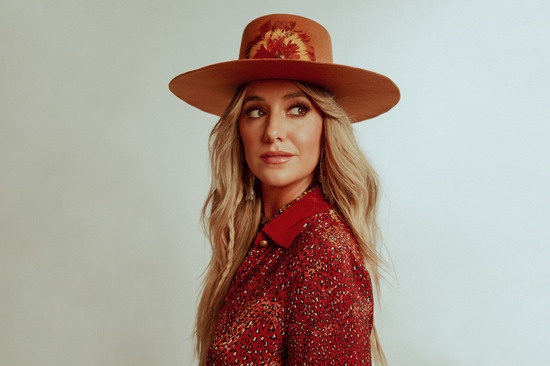 @skopemag news – tuesday – july 11, 2023 @ 8 pm est
https://www.facebook.com/SkopeMag/
https://twitter.com/skopemag
https://www.youtube.com/@skopetv2
https://www.instagram.com/skopemag/
APP – Apple iTunes –
https://itunes.apple.com/app/id1465224822?mt=8
@skopemag APP – Google / Android –
https://play.google.com/store/apps/details?id=hr.apps.n207414718
Support @skopemag –
https://www.paypal.com/donate/?hosted_button_id=3APKAKT8K6ETW
RESTLESS SPIRIT unleash first video single and details of new album
Long Island sludge metal trio RESTLESS SPIRIT have released the video single 'Marrow' as the first outtake from their forthcoming third album "Afterimage". The new full-length is scheduled for release on October 6, 2023.
LASTER announce new album and release video single
LASTER reveal the first video single 'Kunstlicht' taken from the Dutch avant-garde metal trio's forthcoming new album "Andermans Mijne", which is scheduled for release on October 13, 2023.
The titles, both of the album and the single, are ambiguous in the Dutch language: 'Kunstlicht' can either mean 'artificial light' or 'artistic light' and in the translation of "Andermans Mijne" the emphasis can either be on 'someone else's mine' or 'someone else's mine'.
Deeper Shares Official Video for "Tele"
On Friday, September 8, Deeper will release Careful!, its new full-length album worldwide on CD/LP/CS/DSPs through Sub Pop. Careful! was recorded at Palisade Studios in Chicago with help from producer/engineer Dave Vettraino (Makaya McCraven, Lala Lala), and this thirteen-track collection of new songs finds the band reshaping facades, splashing color, and sonically testing their limits.
Fiddlhead share new single 'Sleepyhead'
TEENAGE WRIST SHARE NEW SONG & MUSIC VIDEO "DARK SKY" FEAT. S.A. MARTINEZ OF 311
Today, Los Angeles rock band Teenage Wrist share their new single "Dark Sky" featuring 311 vocalist Doug "S.A." Martinez. The fourth offering ahead of their new record Still Love out on August 4, "Dark Sky" conjures a garage-rock haze of fuzzy guitar riffs and tight drum fills. An ode to the 90's alt originators and one of Teenage Wrist's biggest influences, the explosive track aims to honor the legends of 311 in the highest regard.
Until The Ribbon Breaks Releases New Track "Red Skies" with La Pardo
Until the Ribbon Breaks continues to peel back the layers of his exciting new musical era with the richly atmospheric and moody new single "Red Skies" featuring Columbian rising star La Pardo, out today, via VERO Music.
Austin's TRASHY ANNIE band Announces Their Pacific NW Homecoming Tour in Support of Their Debut Album "Sticks and Stones"
On the heels of their exuberant, catchy and totally original single "Born Pretty," Trashy Annie, the raucous rabble-rousing band from Austin Texas, is hitting the road in support of their new full-length album "Sticks and Stones", released by Cleopatra Records on May 19th, 2023. This explosive genre-mixing rock band came crashing onto the music scene fronted by the audacious force of nature Annie Davis, a trumpet player turned award-winning songwriter and the 2023 CMA of Texas Americana Artist of the Year. With a rebellious spirit and insatiable drive, Trashy Annie is fearlessly taking the music scene by storm, leaving a trail of grit and undeniable talent in their wake.
A Giant Dog share "I Believe" from upcoming concept album
Austin glam-punk quintet A Giant Dog are proud to share "I Believe," the latest offering from their ambitious new concept album Bite (August 25, 2023, Merge Records). Building from an ominous drone to the chorus' playful nihilism, the track not only reinforces the album's narrative through-line, but also reaffirms the band's knack for euphoric hooks.
Setting Sun share "Overjoyed" (Live On The Hudson River) from self-produced, first LP in 10 years
Today, the Hudson Valley, NY based indie rock-folk band Setting Sun shares a live version of "Overjoyed," recorded on the Hudson River on June 15, 2023, out everywhere now. The track is pulled from the band's new, self-produced, first album in ten years, The Feelings Cure, out everywhere now via Young Love Records.
JAMILA WOODS ANNOUNCES NEW ALBUM + DROPS NEW SONG AND VIDEO
Moneybagg Yo's Bread Gang signee YTB Fatt lights up the city in "Us" video
YTB Fatt emerged onto the rap scene with spitfire raps on early tracks like "In My City" and "Who Is Fatt?". His "Shot Off Gumbo" single reached over 4.3M+ YouTube views and over 5 million total streams since its release this March. He's since earned co-signs from Lil Durk, Rod Wave, Yo Gotti, Lil Baby, and Rob49, who featured him on his recent project. He also appeared on two songs from Moneybagg Yo's recently released project Hard To Love–"Rock Out," also featuring Lil Durk, and a remix of "Shot Off Gumbo." Backed by the support of Bread Gang and some of rap's biggest names, YTB Fatt is on his way to becoming the biggest voice out of West Memphis.
A DARK HALO Release New Single "Thin Be The Veil"
A DARK HALO, the cyber metal act with a progressive edge, are preparing to unleash their new album Omnibus One on July 14th, 2023. Delivering explosive electronics, hard hitting rhythms and delicate melodies, A DARK HALO manifest a diverse and dynamic sound that will leave you wanting more. Today, the band has revealed the striking opener to their album, "Thin Be The Veil." You can watch the lyric video for the track HERE.
Lil PHXNK – Be ah Boss [DJ Pack]
WATCH: Lainey Wilson Releases "Watermelon Moonshine" Music Video
"I'm so excited to premiere the Watermelon Moonshine music video. This song is about the young, wild, crazy love that we all hope to experience," said Wilson. "From locking eyes for the first time, to playing spin the bottle with an Ole Smoky mason jar, to being too crazy about each other to tame it, I am so happy with how Rachel Lynn Matthews and Sam Sherrod brought the vision to life through their portrayal of their innocently passionate characters."
Symphonic Metal Quartet CROWN SOLACE Announce EP Animus
[New Single] Phill Ortiz "Shop With Me"
"Shop With Me" is the latest single by Brooklyn rapper Phill Ortiz off his upcoming album "Prospect Musik". Ortiz let's listeners know he is having what the costumers needs and why they should shop with him.
Chris Bullinger Breaks Loose on New Single "Flowers in the Rain"
Ahead of the release of his forthcoming full-length, How To Bleed, Chris Bullinger has released his latest single, "Flowers in the Rain," a track that explores the dogma of songwriting and reexamines what is needed to be truly happy. Through effervescent lyrics and inviting melodies, Bullinger evokes curiosity and alacrity in the face of life's difficulties. "Flowers in the Rain" is available for listening or digital download on all major streaming platforms.
CHRIS FARREN shares new single 'First Place' ft Jeff Rosenstock
Beloved and prolific songwriter Chris Farren recently announced his new Jay Som-produced album, Doom Singer, to early praise from the likes of NPR Music, Vulture, Billboard, Stereogum, Paste and more. Today, following lead single 'Cosmic Leash' and 'Bluish,' Farren shares another taste of the record with 'First Place.' The song rules, but that wasn't always the case. Take Chris' word for it: "'First Place' used to be very different and I hated it, but Melina (Jay Som) said it was too good to not put on the record, so I figured out everything I hated about it (the old lyrics, mostly) and we changed it to the beautiful single you hear today. My friend Jeff Rosenstock plays saxophone on it."
Kia Shine – Uncle Kinfolk [DJ Pack]
La Force Debuts New Single "october"
La Force, the mesmerizing solo project of Ariel Engle—who has spent more than a decade as one of Canada's most sought-after musical collaborators—today shares "october," the second single off her forthcoming album XO SKELETON out September 29th via Secret City Records. The track and its accompanying video, co-directed by Ariel herself and Ali Vanderkruyk, premiered this morning at NYLON alongside a Q&A. "october" brings warmth to the XO SKELETON album: a lush, intimate song with incredible vocals that embrace soul, smooth jazz and R&B—all the while reminding some of the "quiet storm" movement from the '90's.
YTB Fatt Does it for the Gang in "Us" Video
WATCH: THE STRUTS DROP MUSIC VIDEO
ALAN PALOMO SHARES MUSIC VIDEO FOR NEW SONG "MEUTRIÈRE"
Alan Palomo (of long-running avant pop mainstays Neon Indian) has just shared "Meutrière" from his upcoming album World of Hassle (out 9/15 from Mom+Pop). Amidst a pastiche of staccato synth bass and paint-peeling sax, Flore Benguigui (of French nu-disco band L'Impératrice) and Alan deliver a multilingual Italo-disco duet detailing a film set with boiling tensions beneath the surface. In keeping with the song's theme and Palomo's background in film, the single arrives accompanied by a cinematic music video that acts as an homage to the 70's Giallo subgenre.
Burnt Ships, Deltron Blac – Gimme Dat
MARGARITA WITCH CULT present "Annihilation" video
Birmingham's new heavy metal offsprings MARGARITA WITCH CULT go thrash with their blistering and aptly titled new video for "Annihilation", streaming now on The Sleeping Shaman. The band just announced a string of European summer shows, starting July 14th in Italy.
Video Premiere: Margarita Witch Cult 'Annihilation' – Debut Self-Titled Album Is Out Now
MASS PUNISHMENT Releases New Single "God Less America"
Both lyrically and musically MASS PUNISHMENT's songs are written about current events, and societies around the world being divided, conquered and destroyed. They explore the need to unite people and find peace through understanding and compromise or the absolute destruction of us all. The fierce new single, "God Less America", will be released on July 6th, 2023.
BOOZEWA Release Video For "Maybe I'm A Bird"
BOOZEWA is back and BOOZEWA-ier than ever! The basement dwelling sludgy punk outfit have crawled up from the underground to reveal their first single as the fully realized vision of BOOZEWA. Done in a studio, not the basement! "Maybe I'm A Bird" retains the low-fi vibes BOOZEWA is known for and is a chantable, danceable, fuzzy good ol' time!
His His Shares "Underdogs" Single | New Track Out Now, More New Music Out Later This Year
Today, Toronto-based indie-folk band His His (spearheaded by artist Aidan Belo) shares a brand new single titled "Underdogs." Sonically melancholic with sweet-sounding melodies, the songwriting on "Underdogs" evokes a similar feeling; the song is about seeing drastic changes in the small town Belo grew up in, and feeling helpless in regards to preserving the environment and historical landmarks that filled his world once upon a time.
DAVID STARFIRE TEAMS UP WITH RAM DASS FOUNDATION FOR 'ALCHEMY OF THE HEART' MEDITATIONS EP – OUT NOW
Alchemy of the Heart honors Ram Dass' deep connection to music while also providing listeners with a tool to bypass the thinking mind and be welcomed with open arms into Soul Land. Characterized by its transcendent electronic underscore with Theta binaural beats, mesmerizing instrumentation, and the late Ram Dass' heartfelt words, Alchemy of the Heart helps listeners return to their sacred heart space. Alchemy of the Heart creates an atmosphere of serenity and spaciousness to provide listeners with a powerful meditative vessel.
Rap A lot Records / Hard Hitta Nation Presents: DJ Hard Hitta – "Quality Time"