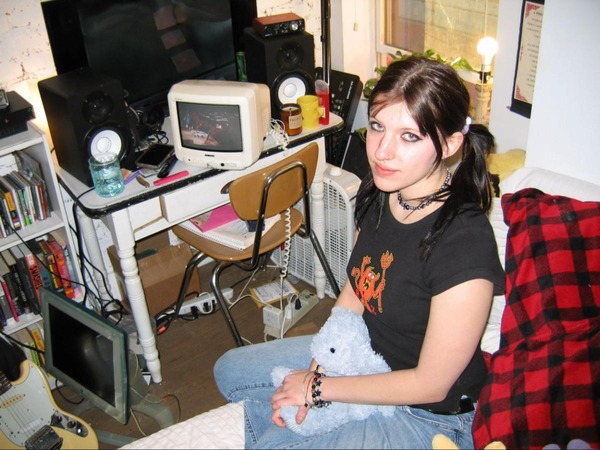 @skopemag news – monday – july 10, 2023 @ 6 pm est
https://www.facebook.com/SkopeMag/
https://twitter.com/skopemag
https://www.youtube.com/@skopetv2
https://www.instagram.com/skopemag/
APP – Apple iTunes –
https://itunes.apple.com/app/id1465224822?mt=8
@skopemag APP – Google / Android –
https://play.google.com/store/apps/details?id=hr.apps.n207414718
Support @skopemag –
https://www.paypal.com/donate/?hosted_button_id=3APKAKT8K6ETW
Former Noah & The Whale guitarist Fred Abbott is joined by a band of vocalists for second album
As first-out-of-the-gate with his 2015 solo album "Serious Poke", following the split of NATW, Abbott let loose with the classic rock riffs and infectious hooks that, in hindsight, made his influence apparent on the later NATW material.
Neo-soul artist Megzz releases empowering R&B anthem 'Boys Will Be Boys (BWBB)'
Megzz' newest single 'Boys Will Be Boys (BWBB)' is a dark yet empowering R&B anthem about female empowerment, misogyny and revenge. The song plays on the well-known problematic phrase "boys will be boys", with Megzz expressing her frustrations and anger and using the track as an opportunity to give the power back to women. Taking inspiration from artists such as Jorja Smith, Kiana Lede and Mahalia, the single showcases Megzz raw talent, her vocals taking centre stage throughout the 3-minute-long track.
Lady Blackbird releases new single 'Baby I Just Don't' & announces July date at London's KOKO…
Following triumphant, sold-out headline dates at London's Shepherd's Bush Empire and The Barbican, acclaimed singer-songwriter Lady Blackbird releases new single 'Baby I Just Don't.' The track is taken from the deluxe edition of her incredible debut album 'Black Acid Soul,' which garnered 5* reviews and won unanimous praise across all UK media.
Snõõper share new single 'Runner'
Produced by YOSHIKI, new Japanese group XY release music video for hit debut single 'Crazy Love'!
Formed on the audition show 'YOSHIKI SUPERSTAR PROJECT X' produced by Japanese rock icon YOSHIKI, all-boy group XY features 13 members who are each unpredictable and highly individual. Their debut single 'Crazy Love', released worldwide on June 30, ranked in multiple charts, including taking No.1 on the iTunes Alternative Songs chart.
Now, XY have released a music video for 'Crazy Love'. Check out the video to see the sometimes antagonistic coexistence between XY's five band members and eight dance-vocal members.
Homes At Night Share "Midwest Summer" Visualizer
Homes at Night — the Nashville-based pairing of songwriters Hank Compton and Aksel Coe — share the visualizer for their new single, "Midwest Summer."
The visualizer is made up of footage the band shot on tour with Saint Motel and Arts Fishing Club this Summer. Shot on two old digital camcorders they found for $20 in a local thrift shop, there is a nostalgic element to the footage that perfectly matches the song's hazy indie-rock feel.
GUY HORNE — Indie Singer-Songwriter Reveals New Single: "Waiting On You"
Offering a unique blend of soulful pop and heartfelt lyricism on this sun-kissed new release, "Waiting On You" is a feel good anthem laced with dreamy guitars, live hand percussion, and innovative blues-tinted progressions. Hallmarked with his signature vocal rasp, Guy's enchanting lyricism and raw emotion come together in a track that makes for a fresh, captivating listen ripe and ready for Summer 2023.
The Ghost Inside Share Crushing New Single "Earn It"
Today, The Ghost Inside mark their return with a triumphant new single, "Earn It", produced by Dan Braunstein (Spiritbox, Dayseeker).
Their first new release since 2020's self-titled record, "Earn It" finds the metalcore heavyweights back with a vengeance. Ushering in urgent guitars and crushing drums, front man Jonathan Vigil shifts from brutal screams to clean vocals with ease. On the message behind the song he ruminates,
LA Duo Neil Frances Tap St. Panther For LGBTQIA Dance Floor Anthem "Let's Break It Down"; Fall Tour On Sale Now
Los Angeles duo NEIL FRANCES (Jordan Feller and Marc Gilfry) tap up-and-coming LA hip hop artist St. Panther for their second single together, "Let's Break It Down." The new track trades the R&B vibes of "Head Straight" for a '90s-inspired dance-pop anthem written for the LGBTQIA community, with St. Panther adding catchy hooks in addition to the fast flows they are known for.
Rockshots Records – BAD BONES New Video "Libertad" Off New Album "Hasta El Final!" Out Now
Releasing their sixth album "Hasta El Final!" this past March via Rockshots Records, Bad Bones have a new music video to rock out your summer out to. Entitled "Libertad", it's an epic and powerful song that brings to mind the Hagar-era Van Halen and the Scorpions.
The Natvral shares "A Glass Of Laughter" single/video ahead of sophomore LP
Today The Natvral (Kip Berman, former frontman of The Pains of Being Pure at Heart) shares a second single from his new solo album, Summer of No Light, due September 1 on Dirty Bingo Records.
MICHAEL ALAN RETURNS WITH 'BUTTERFLY' VIDEO SINGLE
British rock instrumentalist Michael Alan announces news of his latest video single release for the soulful guitar ballad 'Butterfly'.
'Butterfly' weaves in and out of stylistic leanings towards progressive rock, blues and jazz. Simplicity, tone and melodic guitar lines drive the intended theme of the hope and wonderment of new beginnings. Expressing emotions through melodies is the focal point for the Leeds (UK) based guitarist and this vision entirely shapes the compositional characteristics of his 'Calling' debut album.
Tycho begins next chapter with new song and video
2x GRAMMY® Award–nominated electronic artist Tycho begins a fresh sonic chapter with today's release of the driving new single, "Time To Run," available now via Ninja Tune/Mom + Pop Music. A deeply personal official music video, directed by filmmaker Patrick Elmore, premieres today on YouTube.
NYC's Computerwife debuts "I Get Better Every Day" single via Brooklyn Vegan
Computerwife (the moniker of NYC-based Addie Warncke) today shared her driving, fuzzy new single "I Get Better Every Day" off her self-titled debut album out August 4th via Danger Collective Records. The track arrives with a Jackson Katz (Brutus VIII)-directed video premiering at Brooklyn Vegan, which finds Warncke dying her hair and getting her ear pierced in real time. "When I made this song, I thought I was gaining control of my life and building self confidence," Warncke says. "This is one of the first songs that taught me how to write lyrics. I was reading 'Annihilation' (by Jeff VanderMeer) and wrote down interesting words and then found ways to use those words to express my own thoughts."
Homeboy Sandman Announces New Album Rich Produced by Mono En Stereo & Shares New Video Single "Therapy"
Homeboy Sandman represents the most authentic artistry that Hip-Hop has to offer. Passionate, uncompromising, and extraordinarily gifted, the consensus among those familiar with his work is that his contribution to Hip-Hop is among the most profound ever made. Homeboy Sandman is proud to announce his new album Rich produced entirely by Mono En Stereo is due for release on August 4th. Watch the brand-new video single "Therapy" here:
ARTIFAS Release Official Music Video for Single "The Dark" ; The Summer Meltdown Tour with Silvertung Kicks off July 7th!!!
Hard rock band ARTIFAS released the official music video for single "The Dark." The single is from their full length record Reflections.
US BLACKENED MELODIC DEATH METAL MACHINE 'BEGAT THE NEPHILIM' UNLEASH NEW SINGLE AND VIDEO 'OSSUARY'
Hailing from New Hampshire in the US, blackened melodic death metal act BEGAT THE NEPHILIM have long been a force to be reckoned with when it comes to delivering high energy and complex riffing backed by harsh otherworldly vocals. This was very evident on the band's sophomore album The Grand Procession which was released through Noble Demon Records. For a taste of what the album delivers, and to see the intense skill set from the band, check out the latest single and video "Ossuary."
EXO RETURNS WITH NEW ALBUM, 'EXIST'
EXIST – their seventh studio album – has been titled as such to signify that "EXO exists in every moment." The omnipresence described is amplified by the group's sumptuous roll-out out for this new era.
Annie Taylor channels 90s alt and Wolf Alice in new album (Out Today)
The band's signature sound is evermore present in their newest single 'Schoolgirl', a mixture of contemporary indie rock similar to that of Wolf Alice, combined with 90s girl band rock, making it a track that would be at home on an angsty teen movie soundtrack. Undeniably catchy, the punchy guitar driven single is made up of snappy riffs, tight snares and lead singer Gini Jungi's pristine vocals, capturing the excitement and uncertainty of falling in love in a fresh and honest way.
"I Feel Good" la nueva salsa de La Orquesta Fuego
La extraordinaria Orquesta Fuego, dirigida por el maestro Marcus Hernández, acaba de lanzar al mercado su reciente corte musical que lleva por nombre "I Feel Good". Un exitoso número del cantante James Brown el cual se popularizo en los años 60 y 70s y se mantiene vigente hasta el día de hoy.
Esta versión en estilo "Boogaloo", cuenta con la participación del cantante Edwin Lebrón y posee un excelente arreglo musical del maestro Carlos Infante. Este fonograma fue grabado en el estudio Carlos Infante Music Factory bajo la producción musical de Marcus Hernández.
SOUTH BY ZERO — Share New Video For: "Open Arms" || Watch Now
Recorded by the band and their friends at the Screen and Film School Manchester, the new video sees playful performance shots pitted against more affecting moments of introspection. Of the new video, the band explain:
Alice Phoebe Lou releases new album 'Shelter'
Adding to the excitement, 'Shelter' has already garnered critical acclaim, receiving a notable mention on NPR All Songs Considered New Music Friday playlist on the day of its release.
Acoustic Doom Shaman Forever Autumn Presents "The Forest and the Nyght" feat. Aaron Stainthorpe
Forever Autumn is thrilled to unveil the lyric video for the captivating track "The Forest and the Nyght" featuring Aaron Stainthorpe. This mesmerizing song is part of their upcoming EP titled "Crowned in Skulls," set to release on July 21st, 2023 via Epictronic.
BREAKOUT RAPPER LIL TONY UNVEILS MUSIC VIDEO FOR BUZZING NEW SINGLE "3AM"
On the track, a harp sample wraps around skittering 808s as Lil Tony sets the scene, "3AM, I'm in the studio, damn near dozing off." The 17-year-old Atlanta phenomenon weaves together tight bars punctuated by a wavy flow on the way to a declaration, "At the end of the day, I was born this way I ain't got shit to prove." The video finds him alone inside of a massive house. Grainy footage evokes intensely introverted emotion as he stares out the window. The clip jumps into moments in a speeding luxury car and a graffiti-covered warehouse, matching the frenetic pace and showcasing his presence.
Johnny O'Neil Releases Music Video for Lead Single "Brand New Day" as the Single Also Hits Radio
Johnny O'Neil speaking about the new video, "We wanted to capture the energy of the full band through incorporating video technology that we haven't utilized before, courtesy of our amazing videographers, Brianna and Kurt Jorgensen. Regarding the song itself, following such difficult and tumultuous times that we have all been through over the past three years, I thought it was important to put out a record that rejuvenates people. Although we're still struggling in many ways, I wanted to say that it's time to move on and look forward to a better day. The chorus of 'Brand New Day' – 'I'm alive, I'm feeling fine' – is about getting through one of the weirdest eras the world has ever seen with positivity and hope."
OF THE SUN Release New Single "Riot Act"
"Riot Act" is the wild new single from the independent progressive death metal project, OF THE SUN. It features the bass work of Jacob Umansky from the instrumental progressive metal band, INTERVALS, and the drum assault of Bryce Butler, drummer of American deathcore outfit, SHADOW OF INTENT. This is the third single preceding the 4 song EP, Pattern Rebirth, and is out now on all streaming platforms.
UPDATED VIDEO LINK: LA Duo NEIL FRANCES Tap St. Panther For Dance Floor Anthem "Let's Break It Down"
When asked about the track Marc of NEIL FRANCES explains, "We've found a good amount of solace in the club and on the dance floor over the past few years. This song captures that feeling of being able to let go in an accepting environment. It's a bit old school meets new school production, a bit of classic 90's house. The song is about simultaneously breaking down barriers of identity and breaking it down on the dance floor, in a literal sense."
FOR IMMEDIATE RELEASE: The Slackers Release Video For "Shameboy"
THE SLACKERS just dropped their music video for "Shameboy" today which is a single off of their chart-topping record "Don't Let The Sunlight Fool Ya."