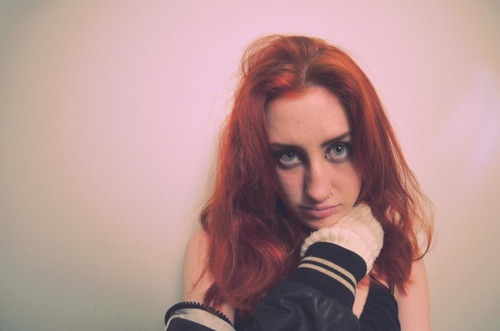 @skopemag news – wednesday – july 5, 2023 @ 2 pm est
https://www.facebook.com/SkopeMag/
https://twitter.com/skopemag
https://www.youtube.com/@skopetv2
https://www.instagram.com/skopemag/
APP – Apple iTunes –
https://itunes.apple.com/app/id1465224822?mt=8
@skopemag APP – Google / Android –
https://play.google.com/store/apps/details?id=hr.apps.n207414718
Support @skopemag –
https://www.paypal.com/donate/?hosted_button_id=3APKAKT8K6ETW
Skope X SOLA – "Heat" / Summer sizzler with captivating visuals out on Future Bounce
Getting in touch with 'Heat' – the sultry new single and captivating visuals from London polymath, Sola, out today on Jamz Supernova's Future Bounce. A lush slice of electronic pop produced with Haich Ber Na, this is the third single taken from her forthcoming Warped Soul Mixtape, due for release 8th September.
MOTORJUNKIE and Exitus Stratagem Records Release Video For "Cold Barrel" Bringing Awareness To Veteran Suicide
Motorjunkie, a stalwart in the North Carolina hard rock music scene announces the release of their latest video, "Cold Barrel". Billy Varga, guitarist, wrote the song as a tribute to his stepfather, and to raise awareness of the rampant suicide problem that plagues the nation's military veteran population.
[Single] Big Dese & Mike Martinez – Go Off + "Lincoln Hawk" (Album Stream)
Hot off the heels of their debut full-length, "Tommy DeVito," Boston emcee Big Dese and Florida producer Mike Martinez are back with their sophomore offering. "Lincoln Hawk" is a flex session, with Dese displaying his lyrical prowess over a slew of Martinez-helmed bangers.
Watch Souls Worn Thin's Official Music Video For "Swarm"!
Melodic punk rock sensation Souls Worn Thin is unleashing their latest music video for the gripping track "Swarm," taken from their highly acclaimed album "Kill Your TV," released via Epictronic Records.
JELEEL! CELEBRATES THE 4tH OF JULY WITH SURPRISE NEW TRACK "HANDS UP!"
Today, buzzing Los Angeles-based Nigerian rapper JELEEL! rings in the 4th of July holiday with a surprise single "HANDS UP!" Interpolating Miley Cyrus' hit "Party In The USA," the new track shows JELEEL! putting his energetic spin on the classic song adding synth beats and his signature pitched-up flow.
Bealby Point Decipher Communication Issues on "Coded Personalities"
Their song, "Coded Personalities," is inspired by the struggles that come with communication in a relationship. The song follows the story of a summer crush and the desperation in trying to to be liked, but disguising one's true intentions to avoid being the first to admit their feelings.
Canadian Alt rock pillars Odds share ode to friendship on "Walk Among The Stars"
"Walk Among The Stars" the latest single from their upcoming LP was loosely inspired by reminding themselves of their friends The Tragically Hip in the studio: "The song is a painting about friendship and how love connects us all, broadly speaking. It's really about your own network of friends and what people give you by sharing their energy, not just during their lifetime, but even after they're gone."
"The urgent need for community, in what could best be described as "interesting times," is a running theme on Crash The Time Machine. Odds embrace the awesome power of Now, while celebrating the friends we make along the way. "
Cinematic Symphonic Metal Maestro Max Enix Unveils "City of Mortals" Music Video
Renowned visionary metal composer Max Enix has once again pushed the boundaries of musical innovation with the release of his latest video clip, "City of Mortals," a captivating track from his double album "Far From Home," released via Wormholedeath
Annie Taylor 'Schoolgirl' and New Album 7th July
The band's signature sound is evermore present in their newest single 'Schoolgirl', a mixture of contemporary indie rock similar to that of Wolf Alice, combined with 90s girl band rock, making it a track that would be at home on an angsty teen movie soundtrack. Undeniably catchy, the punchy guitar driven single is made up of snappy riffs, tight snares and lead singer Gini Jungi's pristine vocals, capturing the excitement and uncertainty of falling in love in a fresh and honest way.
HOLLY MACVE UNVEILS HAUNTING NEW SINGLE "BEAUTY QUEEN"
Irish born singer song-writer Holly Macve offers her latest single "Beauty Queen," alongside a video for the song. "Beauty Queen" showcases some of Macve's most honest storytelling to date, exploring themes of loss of innocence, disillusionment and resilience. The devastating ballad chronicles a young women navigating the world around her, Mavce states: "[the song] is about power and liberation as much as it is about the dark side of finding your way through life as a young woman."
Ottawa's LGBTQIA+ Christian Artist DANAH-LEE Spreads Message of Acceptance With 'Equal'
Ottawa, ON Contemporary Christian artist Danah-Lee channels her faith and musical spirit to deliver a powerful message of acceptance and belonging with her ambitious new single, "Equal."
"Equal" was inspired by a melody that came to her while teaching a piano lesson. "I stopped the lesson and took two minutes to hum the melody into my phone's recording app," says Danah-Lee. "Later that evening, when I had an opportunity, the lyrics and melody flowed out of me so freely."
IRONSTONE: Australia's Progressive Metalcore Outfit Release Searing New Single/Video 'Deadly Laser'
"Life itself is an incredibly delicate balance and we don't stop to think about the sheer improbability of our existence. This song was intended to serve as a reminder of the beauty and fragility of our world, urging us not to take for granted the sliver of ozone layer that protects us from a raging star" says vocalist, Edward Warren. "There's an irony that the very thing providing us with warmth and nourishment could under slightly different circumstances erase all life on earth. Even though it has a dark, menacing tone, at the end of the day the message is an artistic expression of gratitude, wrapped in a melodramatic warning."
POPES OF CHILLITOWN RELEASE FOURTH ALBUM 'TAKE A PICTURE'
Popes of Chillitown release their fourth studio album 'Take A Picture'. A genre-denying melée of energetic, fiercely catchy and immersive songs, the record brings together all the diverse influences in the band, spanning punk, rock, ska, hip-hop, metal, dub, two-tone and drum n bass.
New single 'Short Straw' joins recent cuts 'Crashmat' and 'Take A Picture', gaining support from Spotify, Apply and Deezer and with airplay including from Johnny Doom at Kerrang! Radio, Total Rock, Amazing Radio, Primordial and as wide reaching as national radio in Colombia.
CHERYM Take On Derry FC In Video For New Single 'Taking Up Sports' Out Now via Alcopop! Records
Continuing their unstoppable rise at breakneck speed, Derry-based Northern Irish trio Cherym are delighted to announce their return with new single 'Taking Up Sports' released 5th July 2023 via Alcopop! Records.
UK's Balimaya Project share new single & video for moving ballad "Suley's Ablution"
Powerhouse mandé jazz ensemble Balimaya Project will release their second album When The Dust Settles on July 21st via New Soil x Jazz re:freshed. Today, they unveil the album's third single "Suley's Ablution" and an accompanying video directed by Adeolu Osibodu.
The Dust Coda release new single and tribute to Taylor Hawkins 'Come The Night'
Frontman John Drake comments, "When Taylor Hawkins passed away, a bright light went out, a diamond that was meant to inspire and infect us all with great spirit for many years to come suddenly disappeared. Around the time of his death, every person you would run into on the road (musicians, crew, friends, everyone!) – the first thing they would say with complete sadness was 'Man! What about Taylor!?…' It shook everyone.
Swedish Dreamgazers ECHO LADIES Stream New Single 'Fabrik' Released 5th July 2023
Malmö, Sweden shoegaze/dreampop trio ECHO LADIES are pleased to reveal their new single 'Fabrik' which is released on 5th July 2023 via Rama Lama Records/Grazehop Records.
OUT TODAY VIA DMY: London R&B Duo Temptress Return With Breezy New Single 'Cuppa Tea'
Acclaimed London, based duo Temptress return with the infectious new single 'Cuppa Tea'. Writing and producing a unique fusion of R&B and alt-pop with indie and hip-hop, the duo create a shimmering, breezy and effortlessly beautiful sound which has seen them gain widespread acclaim.
Fred Abbott & The Wild Unknown invite you into immersive 'ambisonic' listening with new single & video for 'Nothing Left'
'Nothing Left' continues the Don Henley / Tom Petty 80's radio friendly rock style of previous singles 'What Kind Of Trouble' and 'The Way Out Is Through The Door', this time featuring the emotionally charged vocals of highly regarded Folk / Americana legend Dave Burn (Ahab) and clever audio-visual technology at play with its accompanying video.
$tevoxcv Shares New Single "Jungle Fever"
$tevoxcv – real name Steve Okolo – is a British Nigerian rapper based in London. The rising star has just unveiled his brand-new single, "Jungle Fever", featuring the talented David Meli. With a fascinating blend of hip-hop, pop and Afrobeats, $tevoxcv has been making waves since bursting on the scene in 2020, and he looks set to reach new heights with his latest release.
New Song Submission // Sweet Moments – Cosmo Blue
Austrian Occult Rockers DUSK Announce "Wheels of Twilight" Full Album Details and Release New Single "The Dagger"
Today, the band is excited to introduce you in the realm of their new single "The Dagger": "Can you remember when you first felt that moist, foul breath in your neck, the too-sweet message brought to you? That demon's most deceiving voice, whispering cunningly into your oh-so-lie-receptive ear—the promise to break the chains that enslave your heart and seal away your true desires. In your mind, you can already see those chains lying broken at your feet. You can breathe freely for the first time, let your mind rise, and ascend to higher grounds. Oh, the scent of freedom is the most intoxicating drug of all. Its lovely odor playfully dazzles your mind even in the darkest of times, an everpresent memory of a new dawn to come—nothing more than a dream, an offer, the deceiver's luring promise. Will you accept? Accept to be a god among the insects, thrive while others perish, and grasp the true nature of the infinite cosmos. Then open your mind and offer your blood to seal the deal and be deceived for better or for worse by THE DAGGER."
"The Dagger" is streaming now as a YouTube premiere and available from July 7th on all digital platforms, give ear:
[Video Submission] Mo1Only & sympL "Tough Love"
"Tough Love" is a 2-part narrative. The first, is auto-biographical. The second is a fictionalization based on on actual events. In both, the message is clear. Domestic violence is a plight on our society and we must acknowledge it before we can expect to change it. "Some people will tell you love is anything but love…"
JOY ANONYMOUS RELEASE ECSTATIC NEW TRACK "HEAD TO THE SKY"
"Head To The Sky" is an encapsulation of the power of Joy Anonymous: hard hitting house rhythms, an irascible, gospel-indebted hook running through the track and a sense that they are only continuing to rise with each new release. The track has been turning heads across the globe, none more so than at their May sold-out show at London's EartH venue, where the group invited the audience into their world, unleashing the track to a packed crowd while performing in the round.
WATCH: Caleb Seth Releases Official Music Video for "West Tennessee"
Skope Magazine x Charming Liars' Ethereal "Black Cage"
They share: "'Black Cage' is a dark dive for us musically and thematically. It's written as a sort of a commentary on the flaws of the modern age and the investments in blood that have aided in its creation. We feel the musical soundscapes really represent the heartbeat and dread of the machine, while the lyrics suggest we reject its predetermined routes and rewrite them."
carina Shares New Single & Video For "pretty lil mystery" / EP Out August 18 via Don't Sleep
London teenage pop artist carina releases her brand new single "pretty lil mystery" following the announcement of her sophomore EP after the stars – out August 18 via independent imprint Don't Sleep.
Gunna Releases New Music Video For "fukumean"
KADABRA: new video "The Devil" out now!
Spokane, Washington heavy psychedelic rockers KADABRA announce the release of their new album "Umbra" this October 6th on Heavy Psych Sounds, and unleash their badass new video for "The Devil" right now!