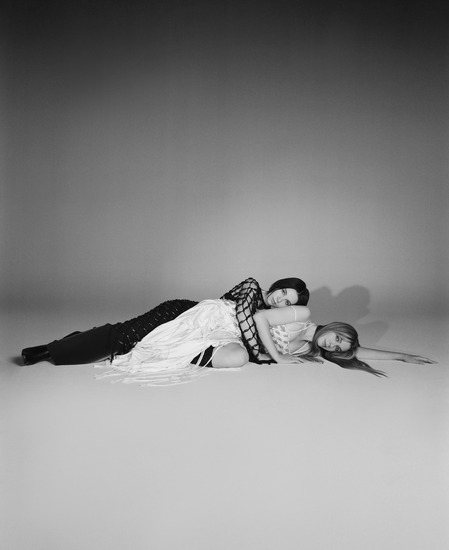 @skopemag news – tuesday – june 27, 2023 @ 11 pm est
https://www.facebook.com/SkopeMag/
https://twitter.com/skopemag
https://www.youtube.com/@skopetv2
https://www.instagram.com/skopemag/
APP – Apple iTunes –
https://itunes.apple.com/app/id1465224822?mt=8
@skopemag APP – Google / Android –
https://play.google.com/store/apps/details?id=hr.apps.n207414718
Support @skopemag –
https://www.paypal.com/donate/?hosted_button_id=3APKAKT8K6ETW
Queensrÿche, Sodom, Candlemass to Headline 2024 Hell's Heroes Festival
On Thursday, March 21, Friday, March 22, and Saturday, March 23, 2024, a worldwide contingent of music fans will convene at Houston's White Oak Music Hall as Pegstar Concerts presents the Hell's Heroes Festival. The three-day music fest will showcase a hand-picked selection of international heavy metal bands that includes both seminal, genre-pioneers, highly regarded modern day groups and more, in a can't-miss concert event. The sixth installment of Hell's Heroes promises the most laudable lineup in the festival's history with German thrash metal legends Sodom, American progressive metal band Queensrÿche (performing an exclusive set featuring songs from its self-titled 1982 EP and 1884 full-length debut 'The Warning'), and Grammy Award-winning Swedish epic doom metal band, Candlemass (performing its 1987 release, 'Nightfall', in its entirety), respectively, headlining each evening.
Jazz Trumpeter And Singer Matt Von Roderick Shares "Waking Up On Mars"
"Waking Up on Mars," the second single from Matt Von Roderick's highly anticipated album, CELESTIAL HEART, is out now. His first release from the album, "Fly Me To The Moon," put a celestial spin on a classic. Now, Von Roderick pushes deeper into space with this original futuristic jazz piece.
BLONDE REDHEAD — Release New Single: "Melody Experiment"
Blonde Redhead — the beloved rock trio of Kazu Makino and Italian twin brothers Amedeo and Simone Pace — unveil a new single, "Melody Experiment."
Korean-American Alt-Pop Artist Babebee Signs To Epitaph Records, Shares Dreamy Label Debut "COME WITH ME"
Today, Atlanta based producer and singer-songwriter Babebee (they/them) announces their signing to Epitaph Records. Babebee – pronounced "baby" – is the musical moniker of the elusive, 21-year-old Korean American artist and idiosyncratic soloist who could only exist in the modern era: prolific, collaborative, convention-breaking, endlessly ambitious, and impossible to define. They are inspired by similarly eclectic and genre-bending artists like Imogen Heap, Björk, The xx, Frank Ocean, SOPHIE, FKA twigs, Blood Orange, underscores, and more.
FINAL GASP Sign to Relapse – Announce Debut Album 'Mourning Moon' out Sept 22, Share Title Track / Video – Tour Kicks Off Next Week
The Final Clause Of Tacitus reveal new EP 'The Oxygen Is Killing You'
Reading-based funk-rock four-piece The Final Clause of Tacitus released their fourth EP 'The Oxygen Is Killing You' on Friday, June 23rd 2023.
ORTHODOX Releases Pummeling New Single & Video "Soaking Nerves"
Charlotte Morris' New Single, "Your Number One," Serves Up A Sensuous Salsa Beat With Pop-driven, Riff-laden Chorus
Charlotte Morris' new single, "Your Number One," kicks off with a sensuous salsa beat that launches the record into a pop-driven, riff-laden chorus. The song, from her upcoming fall album, is based on personal experience. Morris reflects, "There were amazing times, but there was also a lot of pain. Talk about workin' through it … it was tough, but I feel like I grew stronger from that heartbreak – and I got a good song out of it." The single is available to radio programmers via PlayMPE and AirPlayDirect; fans can purchase now.
Tweed-Rock Alt quartet KOALA VOICE shares 'The Bigger The City' single & video
YOUNG THUG RELEASES "BUSINESS IS BUSINESS (METRO'S VERSION)" OUT NOW!
Young Thug forever changed the face of hip-hop, fashion, and culture forever as the ultimate outlier with no rival before or after. He has garnered a GRAMMY® Award, reached RIAA Diamond status, and earned dozens of multiplatinum, platinum, and gold certifications.
'The Falling Sky': brand new song from Greta Van Fleet
"An unwavering warrior carrying on the endless, eternal, and impossible battle for salvation; these were the elements of symbolism associated with this particular track," explains guitarist Jake Kiszka. "In essence our fate is sealed, alike the stars that fall from the almighty heavens to the earth. This philosophy is carried through in the story of a bluesman, at the crossroads of the universe."
GORY BLISTER (death metal) sign w/ Eclipse Records, new single & video "Greedy Existence" out now
AUGUST 08 BRINGS HIGH ENERGY VIDEO FOR "BRUISES"
The track heralds his anxiously awaited EP, Pretend It's Okay, which finds August further shaping his community of listeners with dancefloor music just in time for the summer. Having written and collaborated with some of the most vital and influential artists in the alternative/dance/electronic space today – including Channel Tres, Diplo, Skrillex, Blood Pop, Yellow Claw, Toro y Moi, Boombox Cartel, GTA and Major Lazer – the new project pulsates with the energy of the nightlife.
WATCH & SHARE: NORWEGIAN POP ARTIST ADEN FOYER RELEASES VIDEO FOR "SUNSHINE PRESCRIPTION"
OXYMORRONS ANNOUNCE 'MELANIN PUNK' ALBUM & RELEASE NEW SINGLE "GRAVEYARD WORDS"
Boundary-pushing melanated punk band Oxymorrons are thrilled to announce their highly anticipated album, Melanin Punk, will release October 20th via Mascot Records. Accompanying the announcement comes the project's electrifying third single, "Graveyard Words," which boasts more of the band's diverse influences and innovative musicality.
Phish announce fall 2023 dates
Phish have announced fall 2023 tour dates, including multi-night runs at Nashville, TN's Bridgestone Arena October 6 – 8, and Chicago, IL's United Center. October 13 – 15. These shows mark the first time the band has played at both of these venues. The tour also includes two nights in Dayton, OH at the Wright State University Nutter Center.
flowerovlove – Unveils Exuberant New Single, "Coffee Shop"
NME hailed flowerovlove as the "Indie-pop upstart that makes it feel like summertime all the time" when she made her Reading and Leeds debut last year. Following her performance at PrimaveraSoundPorto, where she had the massive crowd clapping and singing along with her, flowerovlove will be playing numerous festivals this summer.
AATHMA: Spanish sludge doom unit premiere new album "Dust From a Dark Sun"
Originally formed in Madrid in 2007 as a new project from members of the seasoned bands Glow, Autumnal and Adrift, the band quickly developed their own identity and gained popularity, leading to their 2009 debut album "The Call of Shiva" being chosen as the best unsigned record by the readers of Terrorizer magazine. Gaining momentum with their next two full-lengths (2011's "Decline… Towers of Silence" and "Avesta" -2017-, as well as the EP "Deadly Lake" in 2014), the band increased their live activity, including an European tour with the blackened crust punks Khmer and support shows for diverse renowned artists like Godflesh, Baroness, Forgotten Tomb or Altar of Plagues, as well as celebrated sets at big festivals like Madrid is the Dark, Resurrection Fest, Doom Over Paris or Bracara Extreme Fest.
Kah-Lo Shares New 'Karma' Music Video via Epic Records
Flaunting her unabashed lyricism and playful bravado in a bold choreographed music video, 'Karma' sees Kah-Lo imbued with the dominating spirit she's carried into her new era. Surrounded by strapping men and draped in red, Kah-Lo is a commanding presence throughout, controlling her various romantic contenders with the flip of her wrist. The visual accompaniment to her introspective single reflecting on her own "toxic feminine energy", 'Karma' embodies Kah-Lo's charismatic persona and empowering messaging. 'Karma' is a captivating follow-up to 'fund$', which saw Kah-Lo portray a murderous femme fatale and marks the next chapter in Kah-Lo's summer of villainy and revenge.
Rising Talent Gabrielle Vaughn Releases New Single "Lovestruck"
Gabrielle Vaughn is a force, always bringing a fiery performance and a presence of glam rock whenever she steps on stage. Known for her rich alto tone, poignant persona, and next-level dynamic on stage, Vaughn is recognizable as a unique on the rise talent in Nashville.
Like many of her musical influences (Lady Gaga, Amy Winehouse, Alanis Morissette), Vaughn puts distinct themes in her songs such as suffering, darkness, and rising from the ashes. These themes relate back to her personal trauma and battles with mental and chronic illness.
JAODAE Release New Single "Cantiga 166"
Pulling from countless influences, JAODAE took the sound of their diverse debut Cast in Ash and disassembled, sorted and reforged it into a cohesive freight train of polyrhythms, melodies and, most importantly, riffs. This has culminated in the expansive new opus from the band. Nest of Veins is due out July 7th via Black Throne Productions.
TODAY Soul kissed Folk singer Matt Zaddy shares motivational song "What Comes Around"
The song was inspired by the struggle to do what you love. When we're busy, we don't always think about the difficulties and hard times we all face in life. Despite how hard it is, all we can do is try to be positive, reflect, and remember to take it one day at a time; to fight another day to do what we love. This song is like a conversation that Zaddy is having in the mirror, or a conversation with his wife.
In essence, "What Comes Around" blends the uncertainty that comes with the daily grind with the hope you need to move forward, in a way that is motivating.
Danny Towers & DJ Scheme Drop Long Awaited Album "Safe House"
Along with "Florida Water" there is an eclectic array of bangers, designed to deliver the "that weed-blowin', lean-pourin', real gangsta music" that Danny promises in his viral hit. Kicking off with a soul sample, opener "Wide Awake" quickly shifts gears, riding sinister sliding 808s and fast-paced snares to deliver a high-octane mission statement. "Kreepin," featuring Florida underground progenitor Denzel Curry, combines that buzzing bass sound with a sample that reflects the irreverent dance music that animated Miami in the 90s. Safe House is an ambitious detail-riched record that builds upon the sonic world Danny Towers & DJ Scheme have been cultivating for over five years.
VALLETTA Release Striking New Video For "Serpents of Solomon"
VALLETTA, the project featuring current and former members of MO'YNOQ, LORD ALMIGHTY, BETWEEN THE BURIED AND ME and PRAYER FOR CLEANSING have released their new striking new video for "Serpents of Solomon". The track is taken from their upcoming album Come Alive which will be released on July 14, 2023.
(MEDIA RELEASE) CLEMENTINE VALENTINE ANNOUNCE NEW ALBUM + SHARE NEW SINGLE 'TIME AND TIDE'
Aotearoa/New Zealand art-pop duo Clementine Valentine, formerly known as Purple Pilgrims, have announced their upcoming album, The Coin that Broke the Fountain Floor, out August 25th via Flying Nun Records, and have also shared new single 'Time and Tide'.
PHILLY GOATS – YOUTUBE TRENDING ARTIST ON THE RISE!
Just a snippet has already taken social media by storm, inspiring over 1 million TikTok creates and counting so far. The guys update the classic melody from Kool & The Gang's "Get Down On It" and speed it up for Gen Z. As a result, it possesses the power to ignite any dancefloor with its swaggering horns, four-on-the-floor thump, and quotable rhymes. Ultimately, it issues a gleeful invitation to move, "I see you up over there on that wall, girl. You better get up off that wall!"
Indie Rockers Vicky von Vicky Share a Driving Message of Hope to the Broken Hearted with "Jealousy"
On "Jealousy," they deliver a body-moving jangly track that was written from the perspective that the end of a relationship is not the end of you. "I hope that this song can serve as a source of empowerment for those who may be going through a tough breakup, and remind them that they are not alone and that brighter days are ahead." – Michael Wynn (Vox/Guitar)