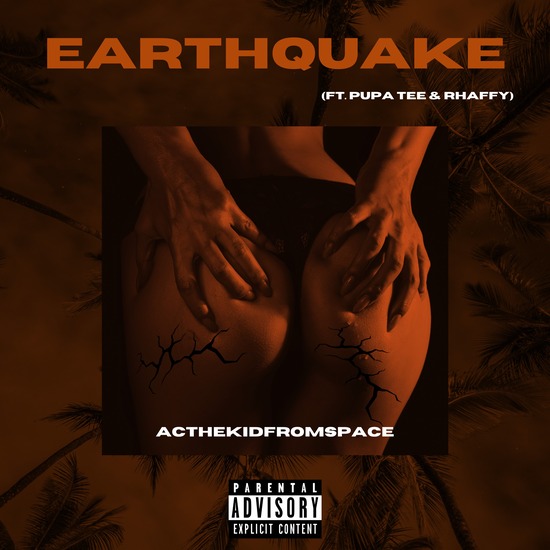 ACTHEKiDFROMSPACE presents a wild, unhinged party atmosphere on the chaotic flows of "EARTHQUAKE (feat. Pupe Tee & Rhaffy)." The lyrics rest right in front of the whole thing. Nods to reggaeton, dance, hip-hop, and more enter the equation resulting in the ultra-saturated spirit. Word choice recalls the aftermath of an animalistic experience, a kind where everything is freewheeling. Lust drives the track forward, as there is this need for more, with a list of items that filters into the club. By going for this balancing act, the change from viewpoint to viewpoint adds to the engrossing atmosphere.
They waste no time. Multiple vocalists add to the sense of community. Volume is a must. Going right for the physical, the grooves rumble with heavy bass frequencies adding to the feeling of pure bliss. Melodies filter into the fray, adding to the sense of uncanny energy. Beats have an origami scope as they bounce off the balls. With the many switch-offs, he helps further sell the idea of someone surrendering to the night. On the track, he burns off all this energy, allowing it a neon-tinged hue, with the song bringing a boiling and hazy mixture of layers that speed up to the forefront. For the final stretch, the music fades on out, giving the song a cyclical finish.
"EARTHQUAKE (feat. Pupe Tee & Rhaffy)" bursts at the seams, with ACTHEKiDFROMSPACE balancing a slew of genres into a singular, carefree sound.
http://instagram.com/acthekidfromspace
http://twitter.com/ackidfromspace