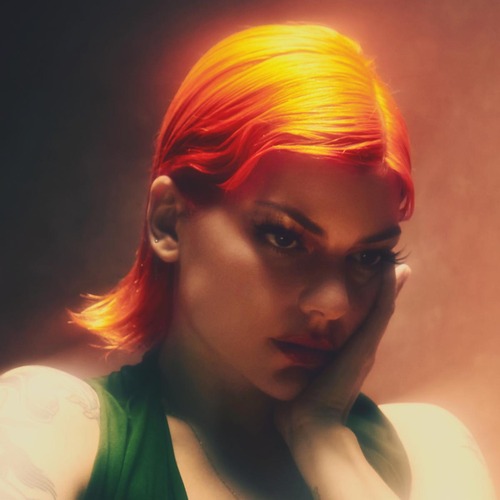 @skopemag news – friday – june 16, 2023 @ 1 pm est
https://www.facebook.com/SkopeMag/
https://twitter.com/skopemag
https://www.youtube.com/@skopetv2
https://www.instagram.com/skopemag/
APP – Apple iTunes –
https://itunes.apple.com/app/id1465224822?mt=8
@skopemag APP – Google / Android –
https://play.google.com/store/apps/details?id=hr.apps.n207414718
Support @skopemag –
https://www.paypal.com/donate/?hosted_button_id=3APKAKT8K6ETW
OUT NOW! R&B duo Princess Tapioca announces debut EP this fall with third single 'things i say' – June 16
Princess Tapioca released their debut single 'payphone' on November 18 which was picked up by Aftonbladet, Göteborgs-Posten, Nöjesguiden, The Line of Best Fit and KULT to name a few. Aftonbladet (Sweden's second biggest newspaper) wrote among other things: "You get sucked in from the first second." and further on "When the vocals bounce softly from Josef Ask to Alexandra Andersson, it's nothing short of breathtaking." While KULT began their review with: "You know the last scene in Juno, when Elliot Page and Michael Cera play guitar and sing the world's cutest duet? Payphone, the debut single from R&B duo Princess Tapioca, is exactly that charming."
ESCAPE WITH CULTURAL PHENOM KANII ON DEBUT EP 'exiit'
The eight-track project illuminates his enigmatic signature style at a nexus between uncontainable club energy and sky-scraping pop palatability. The trip commences with "Five." On the track, keys pulsate through head-nodding claps as his vocals float in a high-register cadence. It's the perfect introduction to the project.
IR SAIS RELEASES NEW SINGLE "ACURRUCAO" WITH SOFIA LASANTA
"On a visit to my friend Naisgai, he introduced me to Sofia and we began to listen to some demos they had, one of which was 'Accurucao' and I immediately knew I wanted to hop on the track," explained Ir Sais. He wrote his verse that same day and described it as, "a good vibe reminiscent of the Caribbean islands, where I feel the most calm."
SPIRITUAL CRAMP DROP NEW SONG + VIDEO
San Francisco punks Spiritual Cramp have released their new 7-inch and, along with it, a video for the second song, "Nah, That Aint It" via Blue Grape Music. Clad in Harrington Jackets, loafers, and white socks, the band performs the Talking Heads meets Stiff Little Fingers-esque track while an overbearing video director takes too many liberties for their liking. The song follows "Phones Lines Down," which was released last month.
ALTERNATIVE R&B ARTIST JOËL SIGNS WITH UNIVERSAL MUSIC CANADA & DEF JAM RECORDINGS IN THE U.S., DEBUTS NEW SINGLE "THINKING ABOUT YOU"
The mellow, yet edgy R&B-infused track "Thinking About You", was co-produced by Joël's close collaborator, Colin Munroe (Drake, Kendrick Lamar) and recorded between Toronto and Los Angeles. The song is accompanied by an official video directed by Dragan Andic (The Weeknd, NAV) that immerses viewers in a visceral and unpredictable narrative of heartbreak and depths of human connection.
NEW MUSIC: KASH DOLL RELEASES NEW SINGLE "RIDIN'"
On the track, a nostalgic R&B loop underlines Kash's hard-hitting and emotionally charged bars. Between thumping 808s, sizzling hi-hats, and lively snaps, she unleashes three incendiary verses punctuated by her nimble flow and quotable punchlines. Alternating between deft rapping and dynamic singing, she ponders the ups and downs of a turbulent romance with a chantable chorus as she warns, "Don't have me ridin', ridin', ridin', ridin', 'round for you."
Ash Olsen – Golden Child
Releasing through Arista Records, once home to Whitney Houston, Outkast, Prince, Notorious B.I.G!, and dropping straight off the back of her collab with South London rapper Che Lingo. The highly anticipated release serves as a sonic chronicle, intimately recounting the emotional rollercoaster of a young woman traversing the intricate landscapes of same-sex love and relationships. Olsen's releases have seen support from The Independent, Clash Mag, Wonderland, Notion, tmrw, Notion, Culted, Why Now, Earmilk, New Wave Mag + more. More info in the press release – here
TOPIC RELEASES NEW SINGLE "LUCID DREAM"
Written by the power combo formed by Topic and A7S, the vocals of the track are by Moa Lisa. With a fast paced BPM and pulsating beats, "Lucid Dream" is a testament to the skillful craftsmanship of the successful producer. Designed to ignite crowds at festivals, it unleashes an irresistible surge of adrenaline that will have crowds dancing from start to finish. "Lucid Dream" has a catchy topline combined with Topic's signature euphoric yet melancholic melody.
THUNDER HORSE: watch "After The Fall" video now
San Antonio-based doom metal heavies THUNDER HORSE release the crushing and burning hot title track taken from their forthcoming third studio full-length "After The Fall", due out this July 21st on Ripple Music.
Toronto Musician Sandra Bouza Releases New Single + Video GOOD VIBRATIONS
The second single from her new album, A Sound In The Dark, set for release on September 29th, 'Good Vibrations' is about wanting to get past all of those horrible feelings right after a break-up.
"This song was me trying to sum up all of those confusing feelings after a relationship ends," says Sandra. "This relationship was also my first experience of being in love, so there was a lot of confusion swirling around, and questioning of decisions. Sometimes you want to bypass the questions to end all the emotional pain, and just go back to your comfort zone, even if it wasn't that comfortable."
Dagny releases glistening synth-pop single "Same Again (For Love)" – new London headline O2 Islington Academy 3rd April 2024
(16th June) Norwegian pop sensation Dagny has released her new single "Same Again (For Love)", the latest taste of the follow up to her 2020 debut album Strangers / Lovers. The new single coincides with the announcement of a 2024 European headline tour including a date in London at O2 Islington Academy on 3rd April next year. Ahead of that, Dagny embarks on a busy summer of festival appearances and will play her biggest headline show to date at Oslo's 10,000 capacity Spektrum Arena on 18th November (tickets on sale now).
Malachy Tuohy Unveils Debut Album 'I Cross This Universe'
Malachy Tuohy has released his debut solo studio album, I Cross This Universe. Bold, profound, and resonant, the record showcases Tuohy's ever-growing talents as a songwriter. It's an album of love songs, tributes, and eulogies with compassionate and earnest lyrics celebrating the indomitable human spirit. Songs that take the listener on a journey through love, loss, hope, grief, and new beginnings. I Cross This Universe is available on digital streaming platforms worldwide.
FRESCO TREY RETURNS WITH EMOTIONALLY CHARGED NEW SINGLE "BACK IN MY SHELL"
On the track, melodic guitar entwines with sparse drums. Staring down heartbreak and pain, yet standing tall, Fresco opens up on pensive verses and a confessional chorus as he warns, "I'm going back in my shell, tell 'em wish me well, and that's where I'll be until I find myself." It showcases his deft and dynamic genre-busting approach front-and-center, blurring lines between hip-hop lyricism and alternative harmonies.
German-based Artist M. Byrd Inspires Evolution with Debut Album 'The Seed'
The German-based singer, songwriter, multi-instrumentalist, and producer elaborates, "To me, personally, it was sort of a process of healing that I thought would be worth sharing. Listening to the whole album reminded me of holding a seed in my hands. It felt like the start of something and symbolized birth in times of chaos. The album, we decided, had to be called nothing more and nothing less – 'The Seed.' There's a lot of space in between the notes. It's a mixture of intimate moments and wide horizons. It's inspired by the Laurel Canyon sound, but we have the big guitar and drums. The lyrics enrich the sonic experience with vivid imagery."
Nigerian-American artist Lisa Yaro drops debut EP My Way
"In life there are so many people telling you what you should do and how you should do it but at the end of the day, you have to be happy with the decisions you make for your life," explains Lisa Yaro. My EP is a reflection on my musical journey as an independent artist and learning to trust my voice and follow my heart with every twist and turn life gives me. I chose to be true to myself and my music by doing it My Way.'
COCO JONES RELEASES NEW PERFORMANCE VIDEO FOR "CRAZY FOR ME" OUT NOW
New dreamy indie-ballad 'Shady Light' from acclaimed Danish artist Sara Lew
'Shady Light' is a real dreamy indie ballad. It's about standing together in a relationship, constantly learning from each other, and sharing with each other and continuing to do so even though life is rushing by with different goals and ambitions.
Pretenders share new song featuring Jonny Greenwood; new album out Sept 15
The Pretenders have shared their beautiful new song, "I Think About You Daily." The track features composer Jonny Greenwood (Radiohead, The Smile) who provided the string arrangement and conducted the 12 Ensemble for the recording. It is the stunning closing track of Relentless, the band's forthcoming studio album due September 15, 2023, via Rhino Records. Pre-orders – including digital download, baby pink vinyl, black vinyl, and CD – are available now.
Skip Ewing Releases "Knots" Today, Friday, June 16
American treasure and singer/songwriter, Skip Ewing has released his new song "Knots" today, Friday, June 16, 2023. The track, which will be featured on an upcoming album due out early next year, highlights Ewing's masterful musicianship, authentic artistry with heartfelt vulnerability. The song shines a light on themes of PTSD, suicide prevention, self-efficacy, community, and the respect-worthy aspiration to remain faithful to oneself.
Peter Lewis, Founding Member Of The Legendary Moby Grape, Releases New Album 'Imagination'
"We are all beings who want to live forever but know we won't. Although this is a predicament everyone must learn to accept, the different ways in which we spend our time trying to cope with our mortality don't always lead to a common sympathy between us, but to conflict and profound suffering. Yet in the end all we really have in the whole wide universe is each other and that is what this CD is trying to point out" – Peter Lewis
Donna Missal releases 'Revel' album & "God Complex" music video
After a year of adversity and personal growth, Donna Missal is back with a vengeance. Following her departure from a major label, Missal embarked on a transformative journey of self-discovery, resulting in her highly anticipated album, 'Revel,' which the LA-based artist has self-released today through ADA Worldwide.
Pony Girl Announce New LP, Share "Laff It Off" Single + Video via Brooklyn Vegan | 'Laff It Off' LP Due 10/27 via Paper Bag Records
Ottawa-Hull-based indie-rock band Pony Girl are masters of art pop, invigorating stages with a prismatic sound that's all their own. After releasing their debut LP with Paper Bag Records (and third LP in general), Enny One Wil Love You, last year, today, Pony Girl kicks off a new era with the announcement of their forthcoming LP, Laff It Off, out 10/27 via Paper Bag Records.
"IMAGINE" YVNGXCHRIS IN A COMPLICATED LOVE TRIANGLE ON NEW SINGLE & MUSIC VIDEO OUT NOW…
C'ING JEROME SIGNS WITH AVERAGE JOES ENTERTAINMENT
Home Is Where's Acclaimed New Album 'the whaler' Out Today Via Wax Bodega
Across 10 interconnected but self-contained songs, Home Is Where's sophomore album captures the desensitization and disorientation of tragedy becoming mundane. the whaler marks an unmistakable new chapter for MacDonald's songwriting, subverting the expectations left by her band's critically acclaimed 2021 debut LP I Became Birds for something equally resonant, but darker and more expansive. While the whaler paints a bleak picture of a world in an endless state of collapse–of ruined utopias and desperate people faking normalcy–there's a humanity-affirming undercurrent throughout that screams to break free.
KARL KANI FEATURED IN NEW NBC NEWS DOCUMENTARY "50 YEARS FLY: THE RISE, FALL, AND REVOLUTION OF HIP-HOP FASHION" AVAILABLE TODAY
Karl Kani is the undisputed Godfather of streetwear who launched the first streetwear brand in fashion history! His style and influence are still felt today. Karl will be featured in the new NBC News digital documentary, "50 Years Fly: The Rise, Fall, and Revolution of Hip-Hop Fashion." Born and raised in the streets of Brooklyn, Karl's creativity and originality were forged in the crucible of Hip-Hop and urban culture, where he quickly became a standout for his unique style. More than 30 years after he launched his eponymous clothing line, his designs have been consistent go-to's from stars like Tupac and Wu-Tang Clan to Joey Bada$$ and Ariana Grande.
GET READY TO DANCE – WILLIE JONES RELEASES DEBUT MAJOR LABEL ALBUM, SOMETHING TO DANCE TO
MusicRow lauded the title track, declaring "This giddy, rhythmic ditty is a blast," with Country Now echoing "The carefree song joins hands with the power of music as the rising singer/songwriter invites listeners to dance to the style of their choosing." Featuring Jones' standout singles including "Down by the Riverside," "Get Low, Get High," "Slow Cookin'," and more, Something To Dance To explores emotional facets that Jones says "represent every part of me" but each carries a central theme of finding joy in life's experiences. It's a celebration of it all: the highs and lows, the loves and losses, the starts and ends, and the connective tissue of just being human. Lacing traditional country soundscapes of steel guitar, banjo, and harmonica with Jones' signature Louisiana hip-hop gumbo, the resulting sonic heartbeat reflects a man whose upbringing molded him into an innovator who bridges the Block Party and the Barn Dance.
PJ HARDING RELEASES DEBUT EP 'TO FALL ASLEEP'
Speaking on his EP, PJ says, "I wrote and recorded this collection of songs while locked down in LA with my family mid 2020. There are moments on the record where you can hear my kids yelling, vacuums running and the general noise of our lives happening around the music but it felt right to leave that stuff in where I could. To Fall Asleep is, for me, about the tension between fear and acceptance, love and death, holding on and letting go. It's also about the lies we tell ourselves trying to escape or ignore that tension. I'm incredibly proud of this work and so happy it's finally out in the world!"
Gov't Mule – New Studio Album 'Peace…Like A River' Out Now!
The 12-song rock journey, already being hailed as "perfection" and "captivating," includes the previously released singles "Dreaming Out Loud" featuring Ivan Neville and Ruthie Foster, "Same As It Ever Was" and "Made My Peace" as well as additional guest appearances from Billy F Gibbons, Billy Bob Thornton, and Celisse. Peace…Like A River, the band's 12th studio album and follow-up to their chart-topping, GRAMMY-nominated blues album, Heavy Load Blues, is available now digitally, on vinyl, and in a Deluxe Edition (on CD only) that includes the original 12 tracks plus the special 5-track Time Of The Signs Bonus EP with four brand-new tracks and an alternate version of the album track "The River Only Flows One Way," with Warren taking lead vocals.
New Music This Week from Queens of the Stone Age, Meshell Ndegeocello, King Gizzard & the Lizard Wizard, Kool Keith and More.
New Releases for June 16, 2023 – Here are the AllMusic editors' picks for the most noteworthy releases this week. Looking for more? Visit our New Releases page.
BAD MARRIAGE Release New EP 'Artificial Mind' to all major platforms
Bad Marriage released their new 5 song EP Artificial Mind to all major platforms today! The EP was produced by Brian Wheat of Tesla and also features Jeff Keith of Tesla on 3 songs! It was engineered and recorded by Brian Wheat at J Street Studios in Sacramento, CA and mastered by the band's very own Mike Fitz.
Cloudland Canyon shares new single / visualizer "Internet Dreams" ahead of new LP
BRAZIL'S POWERHOUSE SONGTRESS CAMMIE RETURNS WITH HER ZESTY NEW SINGLE "ATÉ O AMANHECER"
Just in time for summer, Cammie comes along to drop Até O Amanhecer, an exhuberant, Brazilian funk banger, authored by Cammie and produced by Guilherme França. Até O Amanhecer is Cammie's second single released by SuperPop, an indie imprint based in Los Angeles.
OMAH LAY DROPS BOY ALONE DELUXE; WATCH VIDEO FOR NEW SONG "REASON"
The additional tracks kick off with "closer," a moody number infused with infectious Afro-beats, minimal percussion, and probing lyrics. Also included is the understated "it's yours," an engrossing anthem incorporating rhythmic percussion and wondrous synths. Another standout is "imagine," Lay's silky-smooth take on the R&B barnburner, which includes an assist from British rapper Aitch.
Viral Sensation Tiko Releases New Single "Don't Call Back" Featuring Jayden
YouTube creator and singer Tiko has released his latest single "Don't Call Back," out today via ONErpm. The effervescent track flourishes with dreamy synths as Jayden — who typically performs under the moniker of Tiko using his signature voice changer — lets his real vocals shine as he sets boundaries while navigating through heartbreak. Produced by The Ready Set's Jordan Witzigreuter (Lindsey Stirling, AWOLNATION, UPSAHL, The Mowgli's), "Don't Call Back" is the first single off Tiko's yet-to-be-announced third studio album coming later this year.
R&B TEMPTRESS KIANA LEDÉ RELEASES NEW ALBUM GRUDGES TODAY
A journey through heartbreak, lust, sex, pain, and transformation, it finds Kiana at her most vulnerable, vibrant, and vital all at once. She opens up like never before over an ever-evolving sonic backdrop, dripping with bedroom-ready R&B vibes, smoked-out alternative experimentation, and subversive pop appeal. She invited a few friends along for the ride as Bryson Tiller turns up on "Gone" and Khalid lends his instantly recognizable vocals to "Where You Go." Piano underlines the uplifting title track "Grudges" [feat. Kiki & Friends]. The "Friends" elevate this track even higher, thanks to the collective power of Kyle Dion, Joyce Wrice, Sinesd Harnett, and Destin Conrad. From the scene-setting opener "Bitch Bitch (INTROlude)" to the beguiling and bewitching finale "Magic," these 17 tracks represent her most unfiltered, unbreakable, and undeniable vision thus far.
OWENN RELEASES BOLD NEW SINGLE "DARK SIDE OF THE MOON"
Produced by Grammy Nominated/Multi Platinum producer and songwriter Rob Grimaldi ("Butter" by BTS, BlackPink), and written by Grimaldi, Castle, and Fiction, "Dark Side Of The Moon" showcases OWENN's ability to flawlessly construct the perfect pop-rock song blended with elements of R&B. He pairs layered vocals, a simple-yet-dramatic drum beat, and a booming chorus together to create a catchy hit that captures the essence of longing for someone you don't have. The track's bridge features a 70's-inspired guitar solo by guitar legend Nuno Bettencourt that compliments the song's moodiness and further captivates listeners. "Dark Side Of The Moon" follows on the heels of OWENN's dreamy Valentine's Day single release, "Luv" and sets the stage for the singer's new era of music.