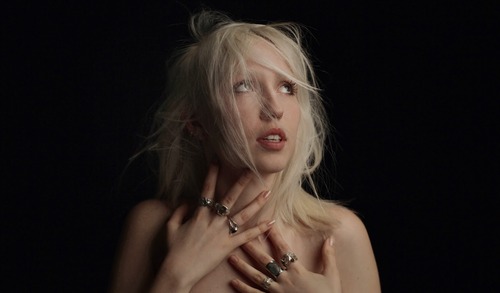 @skopemag news – wednesday – june 14, 2023 @ 12 pm est
https://www.facebook.com/SkopeMag/
https://twitter.com/skopemag
https://www.youtube.com/@skopetv2
https://www.instagram.com/skopemag/
APP – Apple iTunes –
https://itunes.apple.com/app/id1465224822?mt=8
@skopemag APP – Google / Android –
https://play.google.com/store/apps/details?id=hr.apps.n207414718
Support @skopemag –
https://www.paypal.com/donate/?hosted_button_id=3APKAKT8K6ETW
TROUBADOR COYLE GIRELLI RELEASES UPBEAT LOVE SONG 'MUSEUM DAY'
It sounds like a hot summer's night on the town in New York City, without the hangover in the morning. It's about a moment. A memory. A happy one. A perfect one. Something you crave and miss and want." Coyle explains.
Max Winter shares new single "O Matter"
Today, Max Winter returns with a new single titled "O Matter". The single marks the announcement of a new open series named (zero) powered by London label untitled (recs). (zero) will focus on releasing short form projects, and stems from the willingness to go back to the enthusiasm of spontaneous releases. Home to the likes of TAAHLIAH, Famous, Jerskin Fendrix, Waterbaby and collaborating with artists such as King Krule, Loraine James and BABii, untitled (recs) have made a name for themselves by discovering and representing explorative trailblazing artists.
Deliciously Dark + Fanciful Introducing Unconventional Musical Pair
"Normal See?" begins with haunting piano chords, fanciful vocals cleverly paired with fenetic hip hop beats, and sharp rap verses swiftly delivered by Harrison for an unconventional sonic journey. The accompanying video mirrors the single's intense and erratic narrative coupled with horror film inspired imagery.
THE CORAL and actor, John Simm release 'Drifter's Prayer'
Guessing what's coming next from The Coral is revealed as a fools errand as the band follow up their announcement of TWO albums for 2023 with the first, bittersweet fruit of their recent collaborations, releasing the brooding broadcast of Drifter's Prayer – narrated by Life On Mars and Dr Who actor, John Simm. Following up the runaway success of their 2021 album, Coral Island, the track is lifted from the post-script to that audatious double album, the physical formats-only, pirate radio release of Holy Joe's Coral Island Medicine Show.
Rising garage punk trio Being Dead unveil new single 'Last Living Buffalo'…
Being Dead is here to create worlds where we can soak in stories of carefree shoplifters, wayward cowboys, and — today — the final moments of a lonely Buffalo on the range. 'Last Living Buffalo' continues exploring the electric alchemy of Being Dead's signature blend of surf rock, frantic punk, and freak pop. It is, in founding member Gumball's words, "about the universal human fear of being alone and/or being skinned alive." Listen to 'Last Living Buffalo' HERE.
MONOGRAMS — Releases Final Single From Imminent New Album: "Listen Up" || 'A Fine Commitment' Out This Fri
A militant call to attention and an epic closing statement, Monograms' latest single draws 'A Fine Commitment' to a close through a barrage of ricocheting beats, pincering post/punk guitars, and sprawling feedback that builds to a cataclysmic crescendo.
THE XCERTS RELEASE NEW TRACK 'BLAME'
'Blame', the newest cut from the forthcoming full length, recalls the pop earworms, poetic lyrical turns and 'band in a room' passion that has made The XCERTS so universally loved. A fizzing slap of anxiety and confessional self-loathing set to a soundtrack of driving guitars and urgent melody, 'Blame' was born out of the band's self-described "3 piece chemistry" in their rehearsal room, and stands out as the only non-studio penned song on the album.
HEAVY LUNGS Announce Debut Album 'All Gas No Brakes' + Watch Video For Title Track [29th September 2023 via Alcopop! Records]
Bristol punk/noise rock quartet HEAVY LUNGS are delighted to announce that their long-awaited debut album, All Gas No Brakes, will be released on 29th September 2023 via Alcopop! Records on acid green limited edition signed vinyl.
Music News: Milune 'lunacy' OUT NOW
American-Swiss rising star Milune aspires to create a safe space for anyone struggling with issues like mental health, sexuality, and discovering oneself in the midst of the rigours of life and love. This is her greatest passion.
Annie Taylor dish out the 90s Nostalgia
Reminiscent of an angsty 90s movie soundtrack complete with gentle vocals that give off Hope Sandoval (Mazzy Star) tenderness, the track is a slow burner and a mesmerising endeavor into Annie Taylor's newest album. Melodic and undeniably catchy, the easy-going guitar strings, catchy riffs and tight snares make for a striking second single. The track is yet another insightful look into what we can expect from 'Inner Smile', seemingly filled to the brim with a variety of influences. At the heart of the song is the idea that we are all responsible for our own happiness and well-being.
Texas release rendition of northern soul classic 'Keep On Talking' ahead of Glastonbury main stage slot…
Following the announcement of their stunning new compilation album The Very Best Of 1989 – 2023, Texas have released a brand new cover of 'Keep On Talking.' The track is the second unreleased song to be taken from the compilation.
Uma shares song 'Send Me Off' & announces Puma Blue support dates
Today, Uma releases new single 'Send Me Off' the latest from a mixtape due to be released on Slow Dance this autumn.
It is a rework of the original demo recorded in the kitchen she shares with her partner and chief collaborator Luke Bower in 2016. "Send Me Off", she says, "is the first song we ever wrote together, a love story foreseen."
TEN TONNES shares fourth LP reveal 'Drowning In The Deep End' | out today via ABSOLUTE
Detailing his latest effort, the songwriter explained: "This song was a way of me processing a tough time in my life and lyrically I think it set a theme for the rest of the album of deeper honesty and transparency with myself. I didn't want it to feel too heavy musically though and it's written more from a place of looking back at a dark period as opposed to being in the centre of it. I've played it live a couple of times now and it's so much fun to play and I think that's ultimately a really satisfying full circle feeling of owning that time in my life and appreciating where I've got to since then".
Rising R&B vocalist SOFI DE LA TORRE enlists French star LUNI for her latest cut "4 Sure Sure'
Bouncing back from her recent tracks with US superstar PHABO and Italian rapper Livio Cori – gaining key support across WONDERLAND, GUAP, ONES TO WATCH and NOCTIS MAGAZINE – Sofi de la Torre's sun-soaked musicality is on full display across her latest version of "4 Sure Sure". Delivered over warm, delicate synths weaved through the syncopated heartbeat of the drums, Sofi's seamless harmonies flicker with promise, painting vibrant silhouettes before Luni flexes his sleek melodic vocals with typical elegance. Illustrating the complications of a new love affair, the two champion an electric energy, one that propels them toward self-reflection while battling intoxicating desires of lust in the exploration for true loyalty and companionship.
CIEL share second EP reveal 'So Scared' | out now via JAZZ LIFE
Brighton indie maestros CIEL share bristling new effort 'So Scared', out today (June 14th), marking the second reveal from their 'Make It Better' EP, set for release July 7th via revered indie label Jazz Life (Blood Red Shoes, Tigercub, Circe).
Duff McKagan announces new album; shares first song
Duff McKagan has shared the song LIGHTHOUSE, the title track from his third solo album, LIGHTHOUSE, arriving everywhere on Friday, October 20. Pre-orders are available now. The album will be available in several variations, including CD, deluxe CD with fold-out photo print, cassette, standard black vinyl, and deluxe vinyl in a host of colors, each with lithographs, booklet, sticker, and guitar pick. Signed versions and exclusive store versions will be available as well. For more information, please visit duffonline.com.
Pop-Rock Trio senses Release Single "gonna make sure"
(June 14, 2023) LA-based trio senses are back with an addictive pop-rock cut "gonna make sure," out everywhere today. Bursting with resilient exuberance, infectious melodies, honest lyrics and punchy instrumentation, the song encapsulates everything a great pop-rock breakup song should. "It's a relationship song where the other person wanted you first, yet they treat you really bad time and time again, then end up being the one to break things off," the band states about the meaning of the song. "It's a very 'be the bigger person' moment, but also don't be."
Andrew Hung (Fuck Buttons) shares new single "Find Out"
Norwegian Psych Heavy Rockers SUPERLYNX Release Single and Video of the New Song "Into the Sun"
After their recent signing with Italian label ARGONAUTA Records, Norway-based Psychedelic Doomsters SUPERLYNX release the first song from their forthcoming album, expected by early Autumn and whose details will follow in the next weeks.
Spencer Zahn announces his newest album, Statues I – Out August 11th on Cascine, listen to "Two Cranes" now
Spencer Zahn's latest collection is a return to the hushed palette of solo piano lyricism. This focused sparseness comes after the sprawling, lushness of his critically acclaimed 2022 album, Pigments with Dawn Richard. Living life centered around composition, Zahn sets aside a window each day to commune with the piano, to find beauty in details. Statues I is the first chapter of an ambitious double-album. The second installment, Statues II, will follow this fall and be accompanied by a gatefold vinyl, designed by longtime collaborator Hana Tajima.
Miso Extra Releases "Space Junk" & Announces EP Via New Label Home Transgressive
The revolutionary London-based, mixed heritage singer, rapper and producer Miso Extra has today announced the release of her second EP MSG, which will come via her new label home, Transgressive Records on August 18.
SODOMISERY announce new album and release lyric video
SODOMISERY unleash the lyric video 'Psychogenic' as the first single taken from the Swedish melodic death dealers' forthcoming sophomore album "Mazzaroth", which is slated for release on September 8, 2023.
DOMKRAFT release first single and details of forthcoming album
Swedish psychedelic doom masters DOMKRAFT have released the relentless new track 'Slowburner' as the first single from their highly-anticipated fourth album "Sonic Moons", which is slated for release September 8.
STEPHEN MARLEY RELEASES NEW MUSIC VIDEO "OLD SOUL" – AVAILABLE NOW!
The award-winning singer, songwriter, and producer chronicles his growth and innocence as a youth Marley kid, the second son of Bob Marley, and his personal rites of passage through the family legacy. The warm acoustic track takes the listener on a coming-of-age journey through allusions to personal legends and eras of musical influences that "made it all possible."
Alice Cooper – announces new album 'Road'
Today, Alice Cooper – iconic Rock and Roll Hall of Fame® Inductee – revs up as loudly as ever on his latest solo album "Road" and reveals the first single "I'm Alice" today.
Produced by longtime collaborator Bob Ezrin, it's written, composed and recorded with his trusted, longtime bandmates – Ryan Roxie [guitar], Chuck Garric [bass], Tommy Henrikson [guitar], Glen Sobel [drums], and Nita Strauss [guitar]. "Road" channels the spirit of old school Alice with instantly recognizable grit and plenty of gusto. It's everything you'd hope for from him and more.
Tiiva shares powerful new single 'Cellophane' with Polly Scattergood
Sharing more, Tiiva explained: I wrote this working with Polly remotely across the weirdest time of lockdown. I wanted to write something that felt euphoric and exciting, mirroring a time when dancing felt like a memory. There's an honest fragility in Polly's writing that really resonates and working together on this song has felt beautifully cathartic during a time when our horizons felt a lot smaller.
DISCONNECTED SOULS Release New Single "Loveless"
Eclectic metal outfit DISCONNECTED SOULS immerse themselves in electronic metalcore in their new single "Loveless". Following the atmospheric fantasy single "Dissonant Whispers" released earlier this year, "Loveless" is a more personal and reflective song that challenges expectations of what 'love' is. With each offering the outfit are expanding their musical reach even further – no genre is off limits.
HARDBALL Puts A New Spin On Grunge w/ Hardcore/Punk Infused S/T Debut And Single "Worried As Shit" + Canadian Tour Dates
Canada's Hardball has emerged from the rainy coast of Vancouver, BC to bring you a raw and erratic punk/grunge self-titled debut album. Vocalist/guitarist Scott Budgie channels distressed and agitated emotions into the writing, while drummer Jeremy Head and bassist Jamie Black amplify those feelings of utter frustration, confusion, and absurdity into an energetic and aggressive grunge sound that is permeated by punk and hardcore influences.