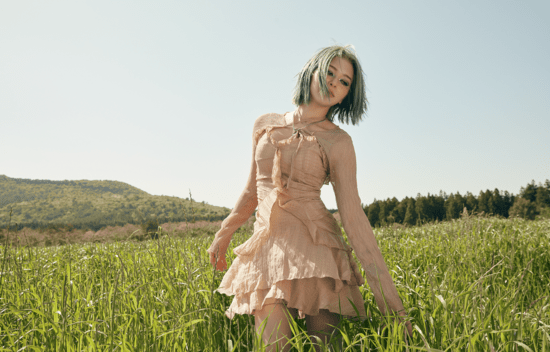 @skopemag news – friday – june 10, 2023 @ 12 pm est
https://www.facebook.com/SkopeMag/
https://twitter.com/skopemag
https://www.youtube.com/@skopetv2
https://www.instagram.com/skopemag/
APP – Apple iTunes –
https://itunes.apple.com/app/id1465224822?mt=8
@skopemag APP – Google / Android –
https://play.google.com/store/apps/details?id=hr.apps.n207414718
Support @skopemag –
https://www.paypal.com/donate/?hosted_button_id=3APKAKT8K6ETW
AUGUST ROYALS RELEASES "LOVE YOU 'TIL I DIE"
Coming off the back of last month's release of "Angel Arms," "Love You 'Til I Die" sees August continuing to embrace and experiment with alt-pop and indie-rock influences. Flush with guitar strums and warm bursts of percussion, the lo-fi single examines the encompassing feeling of loving someone until your last breath.
DRAGONETTE SHARES REMIX OF "NEW SUIT" BY BABY WEIGHT
Dragonette will be performing at various Pride events throughout the USA. Dragonette will also be opening for Tegan and Sara.
BabyJake Shares "Cry Cry Cry" Single + Video via MXDWN,
Chosen as a VEVO DSCVR artist and frequent collaborator with artists such as 24kgldn to Dillon Francis, Nashville-based singer-songwriter BabyJake has made an indelible mark on the modern music landscape since his debut in 2019 with "Cigarettes on Patios" (Certified Gold, 125M+ streams across DSPs). With acclaim from outlets such as Billboard, Wonderland, Lyrical Lemonade, Ones to Watch, and American Songwriter, in addition to 20+ Spotify placements (Feel Good Indie Rock, Dopamine, Varsity Bars) and 30+ Apple Music placements (Chilltronics, New in Pop, AltPop, Superbloom), BabyJake is on the rise, and hasn't let up.
mxdwn PREMIERE: BabyJake Shares Vulnerability in New Single "Cry Cry Cry"
Progressive Extreme Metal Group THE ARCANE ORDER Share New Lyric Video "A Blinding Trust in Chosen Kings"
Danish extreme metal quintet THE ARCANE ORDER returns with their fourth album Distortions From Cosmogony, out today via Black Lion Records. With their new experienced line-up consisting of members from SOILWORK, MØL and HATESPHERE, the band has created an epic metal album within their singular style combining the extreme, the grandiose, technical and melodic while telling the story of mankind's eternal existential conflict between autonomy and submission. The band is now showcasing the a striking lyric video for the focus track "A Blinding Trust in Chosen Kings".
THE SOILED DOVES New Album "Revenant Spirits" Out Now
Revenant Spirits an adventurously diverse exploration of a vast spectrum of styles and emotions. These five songs showcase the band's ability to paint complex and dynamic compositions with deeply introspective lyrics, resulting in an immersive, at times hypnotic listening experience.
RISING POP ARTIST EMELINE DROPS DEFIANT NEW SINGLE "EVERYTHING I'M NOT"
"everything i'm not" showcases EMELINE's razor-sharp pen and soaring vocals, "I'm not your mother, not your bitch, not your fucking therapist, not your lover, not your friend, not some ex you'll touch again," she proclaims on the insightful yet defiant track, "Now everything you had is everything I'm not."
Italian-Canadian Classical Crossover Singer Giorgia Fumanti Releases 13th Album 'Cinema Collection'
Italian-Canadian Classical crossover star and International Award Winning and Billboard Charting-singer Giorgia Fumanti has for many years been making international headlines all over the world, had numerous hit records and has worked with some of the biggest names in the pop and classical worlds.
JUNE 9th Folktronica artist Matt Fasullo comes out the other side of a year of psychedelic use on "OHSOPROUD"
"OHSOPROUD" their latest work is a detailed and sonically divergent production with sampled old home videos and the general static and pop they give off. Inspired by a year long dance with psychedelic drugs that left Matt further away from what he hoped they would give him. "They broke me down, shattered my ego, and I learned that there were some harsh consequences to treating your mind like a toy. I faced some harsh realities that I still live with to this day. This song is about a time I lost my mind, only to find it in a million pieces and slowly putting it back together over the years."
At the end of the writing and recording process Matt had this profound statement we could all find comfort in "I need to embrace my life as it currently is. Instead of pandering to some idea of who I think I should be."
Anberlin share immense new single + video "Lacerate"
Today, Anberlin announce their new EP, Convinced, set for release June 30th on Equal Vision Records. Celebrating 21 years as a band, Anberlin continue to expand their sonic palette, offering a sound that will captivate new and old fans alike. New single "Lacerate," out now, builds on an electronic beat that leads into an immense full band dynamic. The rhythms combine into a stadium-ready breakdown at 1:55, highlighted by thick guitars, pulsating drums, and scream-sung backing vocals. The cinematic video for "Lacerate" thrives off the emotional push and pull of the song and can be viewed here now.
Andy Frasco & The U.N. share new song "Iowa Moon" – shows vulnerable side of the energetic frontman
Andy Frasco & The U.N. have released their deeply moving new single, "Iowa Moon," available now at all DSPs and streaming services. "Iowa Moon" heralds the upcoming arrival of Andy Frasco & The U.N.'s eagerly awaited new album, L'Optimist, arriving via Fun Machine Records/Soundly Music on Friday, August 11. Pre-orders are available now.
CITY GIRLS RELEASE "PINATA" DOUBLE-DIPPING INTO SUMMER
City Girls first teased the new song at Rolling Loud in California in March, piquing incredible excitement for the Miami duo's upcoming third album. The trailblazers released "Pinata" right on the heels of "I Need A Thug" which follows "Act Bad,"a recent collaboration with Diddy and Fabolous. Prior to that, the duo left their mark on 2022 with "Top Notch" featuring Fivio Foreign and "Good Love" — an uptempo linkup with R&B legend Usher. The latter was the latest in a long line of outrageous hits stretching back to 2017's "Fuck Dat N***a." Since then, they have landed platinum records with bangers like "Act Up" and the Cardi B-assisted "Twerk."
THXSOMCH RELEASES OFFICIAL MUSIC VIDEO FOR "VILE"
Asian Country Pop Band NuAsia Details a Troubled Relationship in Melancholy New Single "Quiet Violence"
Modern country pop band, NuAsia, has released their newest single, "Quiet Violence." In an artful blend of passionate vocals, enchanting harmonies, and a building instrumental, "Quiet Violence" gives a stunning depiction of the desperation that comes with feeling a loved one slip away. The track is a melancholy, heartfelt tune detailing the initial stages of a relationship's downfall, where one partner feels trapped in their sorrow as the other remains distracted from their affection. Stream the song now and follow them on Instagram @NuAsiaCountry.
Emily Monsen Unveils Emotionally Charged Single "It Was You"
"It Was You" captures the authentic feel of Monsen's journey through self-discovery using heartfelt and impactful storytelling. From the opening lines, where she admits to drowning her sorrows in alcohol, to the realization that her former partner was not worth the agony she endured, Monsen's vulnerability shines through each verse. Confronting doubts and insecurities, she questions her own responsibility for the failed relationship before ultimately discovering that it was the other person's actions that led to its demise.
Lunatic High Releases Lust Filled Single "Area 69"
Lunatic High has released their new single, "Area 69," which explores the dynamics and destruction of a physical-only relationship. The song is available to stream and download on all music platforms now.
Highlighting the feelings of desperation and regret experienced by the narrator's partner, the sexually charged lyrics of "Area 69" justify the continuance of the encounters, counter-arguing that the emotional toll of their decision never stops them from returning for more. Led by the powerful vocals of Natalia Borges De Oliveira, the pop-punk meets metal fusion band boldly declares this single as "their sex song."
Breakout Star, AleXa, Releases "Juliet" Music Video
Female powerhouse, AleXa, is back with another hard-hitting soundtrack-esque single, "Juliet," out today. Named by Elle as an artist who's "breaking the mold of the typical K-pop star"; "Juliet" is an indie alternative driven song with a powerful build up that accompanies a deep heartbreaking story written by AleXa. She elaborates; ""Juliet" has a nostalgic sound, reminiscent of the late 2000s – early 2010s pop ballads. It's a song written with a storyline of the universal struggle of feeling one-sided in a relationship. I hope fans and listeners alike can find comfort in this new approach I'm taking to my artistry." Today, AleXa has also released 6 remixes "Juliet"; Spanish Version, Retro Electro Mix, Disco Mix, City Pop Mix, Drumline Trap Mix, and Sped Up Version.
The Walters New Music: 10 Billion TIKTOK Views, Viral Indie Pop
Platinum selling indie pop sensation The Walters return with a sunshine drenched new single and comedic music video for "Stuck In My Ways". The band is known for their smash hit "I Love You So" which exploded on TIKTOK in 2021, reaching over 10 billion global TikTok views to date, went platinum and climbed the charts at Top 40 radio—in addition to surpassing 850 million streams on Spotify (and still growing week after week). "Stuck In My Ways" is the first music from the four-piece this year.
Madchild Drops New Video For "Nikon" Produced by NiteRyder
Juno Award-winning rapper Madchild is currently wrapping up his extraordinary 64-date Canadian tour across Canada. He's back with another collaboration with with acclaimed producer NiteRyder on a new single "Nikon" released today on digital platforms.
Single Out Today from Excuse Me
"Ever been so sure of something, that even a police chase wouldn't stop you from pursuing your goal? That's what 'Cops' is all about," the band says. "We took the gritty rock of bands like PUP / Wolf Alice and injected it with the spacey sonics of Joy Division."
AMBER LIU RELEASES "CAN'T GO YET" FEATURING SCOTT HOYING OF PENTATONIX
The latest track is a more subdued track with relaxed instrumentals that give the song an overall calm, soothing feel. You can hear it from the gentle tones of Liu and Hoying's voices to the laid back guitar in the background. The lyrics perfectly capture that internal conflict of wanting to stay with someone, but also knowing that you must go, a feeling that everyone can relate to.
The Mortal Prophets Share "Born Under a Bad Sign" Single + Lyric Video via PunkNews
Recently, NYC experimental rock outfit The Mortal Prophets (helmed by John Beckmann) announced the forthcoming arrival of their sophomore LP, Dealey Plaza Blues, in addition to sharing the record's first single and title track, "Dealey Plaza Blues" (with an accompanying video directed by Michele Civetta). Today finds the arrival of the album's second single, "Born Under a Bad Sign."
Fat Westbrook + Cedric St. Louis Share New EP via Amplify Music Magazine
In Greek Mythology, Castor and Pollux make up the gemini twins, who made the sacrifice of a lifetime for one another in order to live eternally, agreeing to spend half their time on Earth, and the other half amongst the stars. Five years ago, Cedric St. Louis was making major strides in the Bronx, performing at underground shows and growing a lasting and unique fan base in New York. Fat Westbrook knew this, and came to Cedric and said "I have an idea, and I think you can it to the next level." And in the Spring Valley suburbs, Cedric took a long look at Westbrook and said "You know what? Let's make it happen."
PREMIERE // FAT WESTBROOK and CEDRIC ST LOUIS release EP 'Castor & Pollux'
ARLINGTON TEXAS RAP PHENOMENON AAP DENO RETURNS WITH NEW SINGLE "GOING PLACES" OUT NOW
He initially built hype for "Going Places" on social media with a series of teasers on Instagram and TikTok, igniting anticipation for its official release. On the track, he alternates his fiery flow between a hypnotic melodic crooning and off-kilter verses. Against a punchy sonic backdrop, he makes stirring and stark confessions, "We done had some dark times. The song finds him flexing his lyrical skills and dynamic vocal range over another unpredictable soundscape.
Majestic and Jem Cooke Unite on Lush, Liberating House Collab "Free" on Insomniac Records – OUT NOW
Majestic is a resident KISS FM DJ, in addition to serving as a chart-dominating producer with his single "Rasputin" racking up more than 477.5M streams globally, and charing on the UK Singles Chart, US Billboard Hot Dance Chart, and Electronic Songs Chart, and regular tastemaker support from Pete Tong, Zane Low, Kissy Sell Out, Sara Cox, and named 'Best live MC in the game' by MistaJam. Jem has put her name on some of the most memorable songs in recent times, working alongside Franky Wah, Delta Heavy, Phantoms, Hayden James, Gorgon City, and her smash single "Breathe" with CamelPhat and Cristoph amassing 97.1M streams to date.
Hunter Daily Shares Debut EP Die In LA
Today, Los Angeles-based singer-songwriter Hunter Daily returns with the long-awaited release of her debut EP, Die In LA (out now via all DSPs). The project sees Daily sharing heartfelt indie-pop tracks on which she bares her soul and shares stories of the real struggles (such as depression, self-doubt, and longing) that she's faced despite the facade of having grown up in a glamorous place like Los Angeles.
#New Music– GENTLEMAN'S DUB CLUB Releases 'On A Mission' Today
Some might say that Gentleman's Dub Club has been on a mission since their earliest beginnings 15 years ago at Leeds University; through constant touring, and a steady release of recordings, the band has become one of the most popular and best-known UK-based reggae groups in the world. However, it is only now that GDC is officially ON A MISSION, which is the title of their 7th full-length studio album, out June 9 via Easy Star Records. After a very successful collaboration with The Nextmen on the Pound for Pound album, GDC brought in The Nextmen's Bradford Ellis (a.k.a. Brad Baloo) to produce this one. The album also features guest appearances by Hollie Cook, Gardna, Josh Waters Rudge (of The Skints), Eva Lazarus, and Sara Lugo
French alternative-rock quartet Darwells unveiled new single "Love Ya" // New EP 'Life' to be released on October 20th.
About 3 years after giving birth to their debut EP 'Drive me home/not crazy', the four lads of DARWELLS (alternative-rock from South of France) are back with a brand new single announcing the release of their sophomore EP.
Oshawa, ON Based Rock Band My Own Addiction Display Resolve In "Back To You" From Self-Titled Album
When the world is chaotic and your personal life is in shambles too, it can be hard to find the strength to move forward. Yet no matter how difficult life can get, there is always something worth holding on for Oshawa, ON-based rock band My Own Addiction embodies this resolve in their new single, "Back To You."
Staysick Breaks Ground on Genre-Bending Bass Single "Dis" on NGHTMRE and SLANDER's Gud Vibrations imprint – OUT NOW
Staysick touched down on the label in 2021 with his 'Visions' EP, which drew press support from This Song Is Sick, The Music Essentials, Find Your Sounds, Orange County EDM. He has enjoyed tastemaker support from Illenium, Zeds Dead, Barely Alive, Kompany, Gammer, LICK, Steve Aoki, Ray Volpe.
Acclaimed Toronto-Based Jazz Vocalist, Fuat Tuaç Releases His Fittingly Titled Second Album, Immigrant
Acclaimed Toronto-based jazz vocalist, Fuat Tuaç releases his fittingly titled second album, Immigrant, out now, reflecting on his experiences as an immigrant living in Toronto. Fuat sings in three languages — English, French, and his native Turkish — while curating a potpourri of jazz styles that, like the artist, traverse the globe.
RISING INTERNATIONAL STAR EVANGELÍA UNVEILS HIGH ENERGY NEW SINGLE "LET'S GO MIA"
The track bottles the uncontainable energy of young love with gleeful excitement. The kinetic production consists of an interpolation of the classic "Dragostea Din Tei" spiked with a whole lot of EVANGELÍA's style, soul, and spirit. It laces a danceable beat with Greek percussion as she joyously proclaims, "When I'm with you I feel alive." Meanwhile, the hook issues an invitation, "Call me crazy. Let's go MIA."
[New Single+Video] Mo Bread – When I Meditate
"When I meditate is about understanding , sometimes lifes moving fast , good things and bad , sometime our minds create so many thoughts at once , we sometimes need to take a step back and sit down and evaluate and ease the tension, to be able to move forward and Persevere" says Mo Bread
Psychedelic doom band Owls & Eagles release New Video
In the depths of her being, Patience unearths a resounding hope, a beacon that guides her towards a profound discovery—a place she can truly call home, a sanctuary for her soul and her very essence. In this revelation, she transcends the boundaries that once confined her, liberating herself from the shackles of mortal men, banishing the haunting presence of demons, and emancipating her spirit from the clutches of anguish. With newfound freedom coursing through her veins, she crafts a dwelling imbued with love and passion, a haven that resonates with the essence of her being.