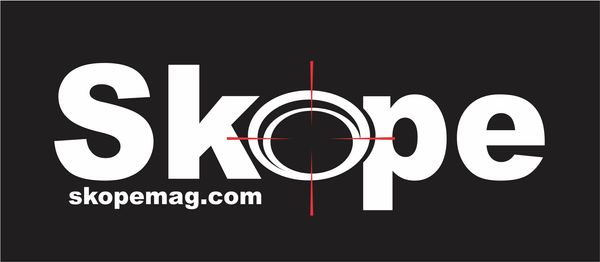 @skopemag news – friday – june 9, 2023 @ 8 am est
https://www.facebook.com/SkopeMag/
https://twitter.com/skopemag
https://www.youtube.com/@skopetv2
https://www.instagram.com/skopemag/
APP – Apple iTunes –
https://itunes.apple.com/app/id1465224822?mt=8
@skopemag APP – Google / Android –
https://play.google.com/store/apps/details?id=hr.apps.n207414718
Support @skopemag –
https://www.paypal.com/donate/?hosted_button_id=3APKAKT8K6ETW
Ex-Blaenavon drummer Organ Morgan announces debut solo EP and releases churning indie-folk single "The Argument"
Organ Morgan is the moniker of songwriter and guitarist and ex-Blaenavon drummer Harris McMillan. Today he releases new single "The Argument" and announces his debut EP 'Figurehead' will be released on 20th July on London based label Everybody's.
Organ Morgan's debut EP 'Figurehead' was recorded and produced (over the course of 2 weeks in 2022) at Black Bay Studios, an ex-crab processing factory on the Hebridean Island of Great Bernera, Scotland.
Devin Kennedy Releases Debut Album "California Rain"
Preceded by a string of successful single releases leading up to today's debut full-length release, California Rain arrives with resounding triumph that establishes Devin as a true star-on-the-rise. A masterclass in the art of soulful songwriting, Devin's signature blend of lo-fi beats with an R&B-laced pop sound showcases his versatility and fluidity as well as his production prowess. A true labor of love, California Rain is a defining moment that proves Devin's staying power as an independent artist.
LYOD returns with deeply resonant dance tune 'Why Does My Heart'
Rising producer LYOD returns with the rousing new single 'Why Does My Heart', out 9th June on OUT FIT.
'Why Does My Heart' is the second single of LYOD's upcoming debut album Forgot How You Dance. A new version of the iconic track 'Why Does My Heart Feel So Bad?' by Moby, LYOD grabs the listener with a dramatic build up and a minimalist drop, taking you on a journey of emotions. The German producer has put his unique spin on the track, breathing new life into it while still maintaining the original's essence.
Chart topping Dancehall Star Kranium Drops New Single "Vibes Weekend"
Accompanied by the release of a video "Vibes Weekend" showcases Kranium unique ability to deliver a Dancehall/Reggae sound which resonates with fans worldwide. Shot in Jamaica, W.I.and directed by 300K, the video showcases the essentials of a great weekend: great energy and good friends.
George FitzGerald Releases New Single "Not As I"
Ahead of the release of his new EP Not As I (limited edition 12" out Aug 11) tomorrow, today George FitzGerald releases the title track from the spellbinding EP.
"Not As I" is a journey into a musical landscape of intricate sounds and effortlessly interlaced vocals and synths. Clever, confident and self-assured, it's the sound of George at his very best. "'Not As I' embodies the theme I felt throughout writing this EP of wanting to slow down and take a breath somehow," George comments. "Whilst everything around me continues to accelerate. A return to writing patient music in an impatient world."
Italian Instrumental Post Sludgers THEDUS sign to ARGONAUTA Records; New Single "Stranger Lights" Out Now
As a celebration of the new record deal, THEDUS release today their new single STRANGER LIGHTS, give ear:
Canadian Classic Rockers CONEY HATCH Release Brand New Track "IT'S ABOUT A GIRL," Ready Their First Ever Live Album!
Today, however, the band proudly introduces a new studio recording, and like all great rock songs, it's about a girl. Women have been powerful figures throughout history; we idolize and woo them; we emulate and pursue them. That's the story behind "It's About A Girl," the new single with a soaring melody, a punchy rock track, and an insanely catchy hook. This is what Coney Hatch sounds like in 2023!
SINGER-SONGWRITER EMILY KINNEY RELEASES NEW SINGLE "FALSE START"
Jullian Records recording artist, singer-songwriter Emily Kinney today releases her new single "False Start." The song is the second single from her upcoming LP Swimteam, out September 22, 2023.
BIG RED FIRE TRUCK Release Video For "Love Bite"
The band comments: "'Love Bite' is a personal reflection of my experiences in the music industry and its comparison to the highs and lows of a place like Vegas. It's easy to get caught up in the glittering facade of success and become fixated on the idea of making it big. I read an article recently that helped me come to realise that the industry is in fact a lot like a casino – a few win big, a few even win small and those that don't are kicked to the curb and left to fend for themselves. This song is a reminder to myself and others to enjoy the journey, no matter what the outcome may be."
RISING R&B SONGSTRESS KENYA VAUN READY TO IGNITE "SUMMER" ON VIBRANT MUSIC VIDEO OUT NOW
About the song, Kenya shared, "'Summer' just brings me so much peace because it talks about that escape that a lot of us need or want, whether you're working a 9-5, dealing with personal issues, or whatever it may be. When I listen to it, it just makes me feel like I'm on a vacation or just in this peaceful place wherever that may be in my own world – it just makes me feel good."
CITY GIRLS RELEASE NEW SINGLE "I NEED A THUG"
With sex-positive lyrics and bombastic beats, "I Need A Thug" finds City Girls breaking down what they do and don't want in a man. The song turns the corner on LL Cool J's "I Need Love," and features JT and Yung Miami trading verses about their ideal man. "I need a thug with swag, like a rock star," raps JT. "Bonnie and Clyde s–t, tongue kissin' in cop cars."
KESHI RELEASES "UNDERSTAND" OFFICIAL MUSIC VIDEO
keshi is the moniker of Casey Luong, a singer, songwriter, producer, and multi-instrumentalist whose immersive and introspective songs have drawn in millions of fans worldwide. First releasing music on SoundCloud in 2017, the 28-year-old from Houston, Texas could only share his sonically textured confessionals about love and loneliness under the anonymous veil of his stage name. Now with over 7 billion global streams, Luong has grown to live as the otherworldly "keshi" persona everyday. He ascended to pop star status with 2022's GABRIEL, his sonically adventurous project that earned him the year's Billboard Top New Artist Debut at the time. A hypnotizing performer with an arresting falsetto, he subsequently sold out almost every single night across more than 60 shows on his debut headlining tour, HELL/HEAVEN, throughout Europe, North America, Australia and Asia, including back-to-back nights at both Radio City Music Hall and The Greek Theatre.
ROSALÍA RELEASES NEW SONG AND VIDEO "TUYA"
Says ROSALÍA, "Exploring is part of who I am as a musician and in the case of "TUYA," inspirations such as reggaeton, Japanese instruments, flamenco and gabber techno coexist at the same level."
GOLD-CERTIFIED WEST COAST PHENOM HAITI BABII IS BACK WITH NEW SINGLE & MUSIC VIDEO "NUTHIN 2 KRAZY"
Following widespread independent success and unanimous critical acclaim from The FADER, HYPEBEAST, and more, gold-certified Stockton, CA rapper Haiti Babii returns with a brand new single and music video entitled "Nuthin 2 Krazy." It marks his debut under a newly minted deal with Jeezy's CTE imprint and Def Jam Recordings. He stands out as the inaugural artist for the freshly cemented venture.
Linda Varg releases new album 'In the End'
Linda Varg has a dynamic and eventful career under her belt, and it's clear that she has no plans of slowing down. Earlier this year she participated in an advertising campaign together with Robbie Williams and this autumn she will participate in the show 'From Orsa To Nashville' together with Kalle Moreaus and Doug Seegers. Today, Linda Varg releases her first ever album 'In The End'. A colorful record that evokes the whole spectrum of emotions. The album contains everything from heartbreaking ballads to uptempo party hits.
SAM SMITH & MADONNA UNVEIL "VULGAR," OUT NOW VIA CAPITOL RECORDS
A fearless, bold anthem, "VULGAR" honors every word of Madonna's speech. It's the celebratory sound of two artists conjoining in abandon, a meeting of wild minds, hooks and aesthetics, punctuated by an Eastern string break and bolstered by earth-shattering bass. It is a two-and-a-half minute slap-back to repression and a demand for respect. Released today by Capitol Records, the single was produced by ILYA for MXM Productions, Cirkut, Omer Fedi, Ryan Tedder, Jimmy Napes, Sam and Lauren D'elia, Madonna's vocal producer and engineer.
THE DAY WE LEFT EARTH release their new single 'Paradise'
THE DAY WE LEFT EARTH has grown from clarity to clarity over their debut year. Latest single together with Dead By April raised the bar and the two bands are leaving for tour together this fall. The album plan for TDWLE is set, and will be released in early 2024. As if this wasn't enough, The Day We Left Earth have also signed with a bigger booker and have joined the roster along bands like: Lacuna Coil, Arch Enemy, Dark Tranquility and Evergrey.
HYRO THE HERO DEBUTS SECOND SINGLE & VIDEO "SHO NUFF"
Thomas Day Presents New Single/Video "Come Home"
Nashville-based pop singer and songwriter Thomas Day presents his new single/video, "Come Home," out today on Arista Records.
In the same vein as his recent singles "MASOCHIST" and "VICIOUS," "Come Home" showcases Thomas' unique ability to channel his heartache into catchy, radio-ready hits. It's an emotionally-charged ballad that flawlessly captures both the euphoria and melancholy that comes with moving on from past heartbreaks.
Musical Bedtime Stories LGBTQ+ Self Love Lullaby
Andrew Smith's latest album, "The Garden," is a captivating musical journey that invites listeners to immerse themselves in warm, nostalgic, musical bedtime stories. Produced by his Berklee classmate and dear friend, Jonathan Elyashiv, the album masterfully weaves together lessons of self-acceptance, fame, friendship, heartbreak, and romance, transforming them into enchanting musical fables for all ages. With his unique play on words and a touch of familiarity, Andrew aims to provide comfort to those seeking their true selves and inspire hope for those embarking on their own personal journeys.
Shattered Hourglass: South Australian Metal Band Release New Single/Video For 'Bloodhound'
South Australian metal band SHATTERED HOURGLASS release their highly anticipated 2nd single "BLOODHOUND" out now on all digital platforms.
The new track is a teaser for an unannounced upcoming LP release which is expected to out sometime in 2023.
Dessauer debuts with enthralling single "Illusion Of Separateness" // LISTEN HERE
Introducing Dessauer, a Berlin based artist who debuts today with a beautiful piece of experimental electronic music in 'Illusion Of Separateness'. A sprawling arrangement that takes you on a journey from first note to last, the track is an immersive piece which includes notes that haunt and notes that are redemptive. Take a listen HERE.
Samuel Nicholson Releases New Album 'Birthday Suit' Exploring Neuro-Divergence & Love Out Now
Neuro-divergent Edinburgh-based songwriter, musician, and composer ​Samuel Nicholson is delighted to release his new album Birthday Suit, which is out now on all good streaming services and also available to purchase on 12″ vinyl.
HALLAN release 'The Noise Of A Firing Gun' EP | out now via NICE SWAN RECORDS
Portsmouth quartet Hallan release brand new EP 'The Noise Of A Firing Gun', out today (June 9th) via Nice Swan Records (English Teacher, Sports Team, Courting).