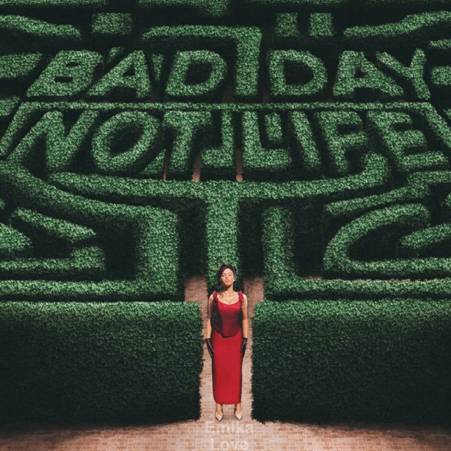 Things will always get better and it certainly feels that way when you're listening to Emika Love!
At only 19, Emika Love is releasing her latest single Bad Day Not Life May 19th. Inspired by old-school pop and RnB, the single's modern production and Emika's impeccable vocals make this a must listen for any fans of clean pop done well.
Bad Day Not Life is a reminder that no matter how tough things get, it's only a bad day, not a bad life! The single combines rich groove and funk techniques with Emika's RnB vocals for an utterly danceable track that is the sonic equivalent of an optimistic outlook.
"'Bad Day Not Life' came to me based upon a series of bad days I had. When it was raining, it was pouring, I would tell myself "It's just a bad day Emika, just a bad day". Sometimes you just are like, why right now, why me, but you have to remember what is meant for you is for you. You're supposed to go through bad days and you have to keep telling yourself everything is okay."
Bad Day Not Life is the 5th release from the artist. While she is yet to leave her teens, Love already has an impress career track behind her that includes musical artist, model, athlete, and actor, and with over 47+k followers on Instagram, it is clear that there is a big appetite for this rising star.
Audiences can look forward to listening to Bad Day Not Life across all platforms May 19th.
LinkTree: https://www.instagram.com/eemikalove/?hl=en
Amazon Music: https://music.amazon.com/artists/B087YP3S55/emika-love
Apple Music: https://music.apple.com/us/artist/emika-love/1511026422
Twitter: https://twitter.com/eemikalove?s=11
Instagram: https://www.instagram.com/eemikalove/?hl=en
TikTok: https://www.tiktok.com/@emikalovee