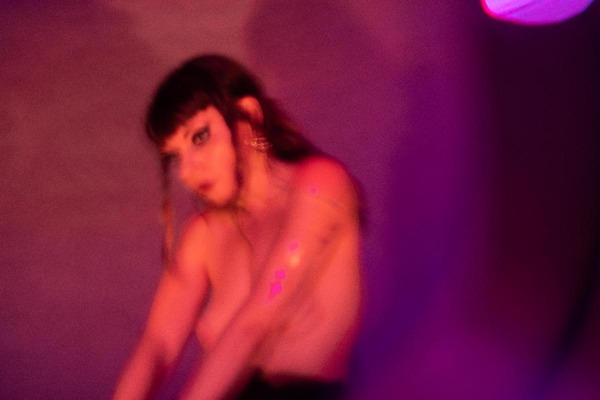 @skopemag news – tuesday – june 6, 2023 @ 10 am est
https://www.facebook.com/SkopeMag/
https://twitter.com/skopemag
https://www.youtube.com/@skopetv2
https://www.instagram.com/skopemag/
APP – Apple iTunes –
https://itunes.apple.com/app/id1465224822?mt=8
@skopemag APP – Google / Android –
https://play.google.com/store/apps/details?id=hr.apps.n207414718
Support @skopemag –
https://www.paypal.com/donate/?hosted_button_id=3APKAKT8K6ETW
Beach Weather @ Paradise Rock Club in Boston on June 24
In recent news, the band just released a new version of "Unlovable" feat Pale Wavves. Listen to the track here. And they just released a stripped back version of their Pineapple Sunrise album called Pineapple Sunset featuring their viral hit single "Sex, Drugs, Etc." which has generated over 600 million streams and marked the band as one of the most streamed new alternative acts of 2023 on Spotify. Listen to the stripped back EP here. Watch the band's performance of "Sex, Drugs, Etc." on Kimmel here.
Viral sensation Prinz takes over TikTok with new single Ft. Gabriela Bee
East Londoner Prinz is one of the most promising upcoming young artists to break out of the UK music scene this year. With comparisons being drawn with a young KSI, Prinz is adored by an ever increasing following for personality led content creation as much as his music output.
OUT TODAY for Skope: Catch Prichard's hauntingly experimental new single "Beauty Drone" via Anxiety Blanket Records
Following the release of "Taiko" in February (https://catchprichard.fanlink.to/taiko), "Beauty Drone" (download below) abrupts with a simple yet powerful drive, with deep synths that slowly layer throughout the track. A subtle pulse creates energetic tension while maintaining an alleviated temper, while ghostly vocal harmonies cry into the deep end of a rhythmic drone, until the ascending tension finally breaks into sweeping drums and distant guitar.
Former Noah & The Whale guitarist Fred Abbott announces new album as Fred Abbott & The Wild Unknown
Former Noah And The Whale guitarist & keyboardist Fred Abbott is set to release new album, "Shining Under The Soot" as Fred Abbott & The Wild Unknown on 7th July via Lojinx.
Blistering lead-single "What Kind Of Trouble", featuring Steve Llewellyn on lead vocals, is out today and it's a killer yacht rock track! Wanted to see what you think!
Grammy-Award-Winning Bassist Richard Bona and Haitian Grammy-Nominated Jazz Pianist Reginald Policard Release New Single
"Encuentro Theme," which is being released through the Encuentro label, was inspired by the fundamental philosophy behind the label. Encuentro is a musical meeting between artists from different countries who all love and are inspired by the music of Latin America, the Caribs and even Miami – where most of Encuentro's artists are based.
Liv Hanna Releases "Back To Hell"
Singer-songwriter Liv Hanna is back with her first single of the year, "Back To Hell." In the same vein as her previous release, "Buried Alive," Liv Hanna gets vulnerable and provides heartfelt, thought-provoking lyrics in "Back To Hell." The song isn't the quintessential Pop record as it features sounds from various genres such as Alt-Pop, Dark Pop, Indie Pop, and Pop Soul.
Mississauga, Ontario Based Country Rock Singer Bree Taylor Hits 150K Streams With "Dauntless"
Almost every person has a point in their lives when someone makes them feel like they can't do something because of their gender, race, or another trait that is part of who they are. When this happens, sometimes the right song can rally the spirit and give you the courage to prove people wrong. This is the case with Mississauga, ON country- rock singer Bree Taylor and her bold new single "Dauntless", co-written with multiple #1 Billboard Country Chart songwriter Styles Haury.
Switzerland based Post-Rock/Post-Metal/Prog quartet Car Crash Weather stream new album 'Terra Nostra'
5 years after giving birth to their debut album 'Secondary Drowning' (2018) and after already digitally unveiling the single "The Servant", Swiss post-rock/progressive/post-metal four-piece Car Crash Weather just self-released their sophomore full-length record called 'Terra Nostra' on CD, LP & Digital through all streaming platforms.
Harry Heart releases new album "Cambistry" following sold out NFT collection!
With the entire NFT album now sold out, collectors and fans got to push the button on the official release of "Cambistry", playing their part in the artist's unusual story!
Old-School Death ​Band NOCTURNAL HOLLOW Drops Official Music Video For "Baptizing the Dead"
Venezuela-based old-school death metal band, Nocturnal Hollow, has released a new single and official music video titled "Baptizing the Dead." The video is now available on the band's official YouTube channel:
OUT TODAY: MSEA – It's got a little ring to it (FFO Zola Jesus, Grimes, Sevdaliza)
Following the release of her single "Mouth of the face of the sea" in April, Reyjkavik-based Canadian artist and musician MSEA is back with a second dark and gothic track from her forthcoming album. "It's got a little ring to it" is out today.
Like all the songs from Our daily apocalypse walk, the single was inspired by a dream journal MSEA (Maria-Carmela Raso) kept during the pandemic. As a result, the music takes on a hazy, half-remembered quality, hinting at something just out of reach in a fog…but also regularly punctured by horrors human in nature as well as a Grimes-esque cyber terror.
OUT TODAY: MALKA – Matriarch (FFO Tune-Yards, Little Dragon, Jane Weaver)
"Matriarch" further expands MALKA's journey into synths and solo production; a sparkling song that as the album opener sets the tone for the rest of Anatomy Of Sight, MALKA's sweet and high vocals are centred and layered, surrounded by pitter-pat percussion and woozy synths reminiscent of Little Dragon at their most playful.
Popes of Chillitown Music Video
Regina, SK Rockers Arcana Kings Ignites Resilience And Strength With Powerful Anthem 'Soldier On'
To keep fighting despite difficult odds can be hard for the everyday person, but even harder for those involved in the military. Enter the Regina, Saskatchewan- based rock band Arcana Kings as they sing for the troops in their new single, "Soldier On".
Housewife Shares New Single "King of Wands"
Fresh off a North American tour with Paolo Nutini, Toronto-based indie-rock outfit Housewife reveals their next single, "King of Wands," out today on Hazel Street Records.
"King of Wands" follows Housewife's recent hit, "Fuck Around Phase," which introduced their more mature and intentional indie-rock driven sound. Co-written with Gabe Simon (Lana Del Rey, Noah Kahan) and JT Foley (GAYLE, Maddy Hicks), Housewife's new single incisively blends pop-flavored melodies with arena-ready rock instrumentation.
Ultra Q share new single 'Saturday' | New album 'My Guardian Angel' out on Friday via Royal Mountain Records
With the release of their debut album My Guardian Angel this Friday, Ultra Q share their final taste of the record with new single 'Saturday'.
DREAM WIFE — Share "Social Lubrication" || Title-Track From New Album Out This Fri 9 June
London-based trio Dream Wife – vocalist Rakel Mjöll (she/her), guitarist Alice Go (she/her), bassist Bella Podpadec (they/them) – will release their electrifying third album, 'Social Lubrication', this Friday, June 9th via Lucky Number.
TOODLES & THE HECTIC PITY Reveal Hopeful New Single 'Sitting Down In The Shower' Out Now Via Specialist Subject Records
Bristol, UK folk-punk/emo trio Toodles & The Hectic Pity are pleased to share their new single 'Sitting Down In The Shower' which is out now via Bristol independent champions Specialist Subject Records.
REGENT — Release New Single: "Can't You See" || + 2023 UK Live Dates
Southampton rockers – REGENT – have unveiled their latest offering "Can't You See".
Arriving as a fuzzy follow-up to the recent release "Freight Train", "Can't You See" sees Regent merge barbed electric guitars with Britpop-tinted vocals and clattering drum crashes.
Geoff Bradford – 'Texas Psychedelic'
When it comes to chasing your musical aspirations, you can never be too settled down to drop your dreams. That clearly rings true for New York born singer songwriter multi-instrumentalist Geoff Bradford, who after sating his international wanderlust, starting a family in Pennsylvania, and having his kids grow up, moved down to Austin, Texas.
NORTH LONDON RAPPR KRILLZ RELEASES SUMMER HIT 'BOUJEE'
Parlaphone's latest signee North London rapper Krillz releases 'Boujee' which is gearing up to be the viral hit of the summer.
The 18 year old rapper has been causing quite the impact since releasing Dubai in 2022, it has totaled over 2 million organic streams and his last release 'Top G' stands as his most streamed track with over 7 million streams.
Post Grunge/Rock Act Amphettamine release new album "De: Compondo"
All lyrics deal with personal themes of Amandha Ribaski (founder of Amphettamine), following an obscure and everyday theme, seeking to be as real and sincere as possible, with the instrumental following the nuances. The album featured some guest musicians and was produced at the "Funds House" studio in Curitiba-PR/Brazil, being released by Electric Funeral Records.
Teenage Wrist Announce Third Album 'Still Love', Share Music Video For Title Track Feat. Softcult
LA-based rock band Teenage Wrist announce their new album, 'Still Love', due for release on August 4th via Epitaph Records. Venturing into their third full-length, 'Still Love' sees Marshall Gallagher (guitars/vocals) and Anthony Salazar (drums)—producing the album themselves to handcraft their most expansive collection of songs to date from the ground up. The culmination of the past eight years of Teenage Wrist, this record shows them continually evolving and refining their sound as they reach new heights in both scope and execution.