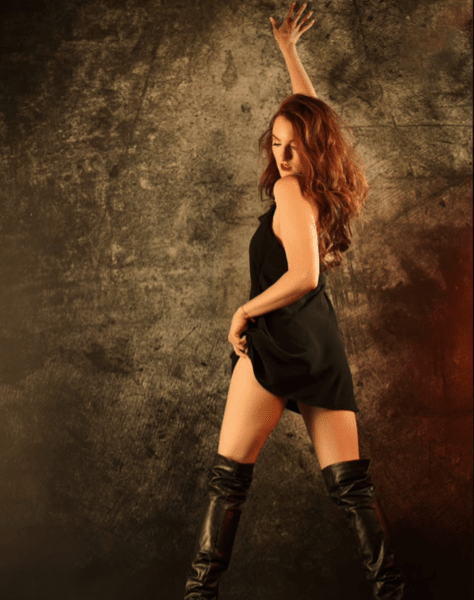 Dance hit-maker KENDRA ERIKA teams up with Grammy winning producer and Earth, Wind & Fire founder RALPH JOHNSON (Drake, Meghan Trainor) for dazzling remake of Frank Sinatra classic" "WITCHCRAFT"
Even before Kendra Erika dropped her debut single "Oasis," Popmatters.com was on the cutting edge of the impact to come, touting the explosive pop/dance singer as an artist who "updates the Bond Girl framework to 21st Century terms, an embrace of glamour and sexuality as an empowering tool."
The Boca Raton, FL native's been a prolific charting powerhouse ever since, scoring a total of five Billboard Top Ten dance hits and hitting #1 on the Billboard Dance Club Songs chart in 2019 with "Self-Control," which put a fresh futuristic new age twist to the 1984 pop/dance hit by Laura Branigan. Produced by Grammy Award winning producer Damon Sharpe and Eric Sanicola, the track surpassed the success of the original, which reached #2 on the Billboard Hot Dance Club Play chart. One of the biggest dance hits of the year, Kendra's version earned her a spot on the chart's Year End Top 30.
In the wake of her breakthrough to the pole position with "Self-Control," Kendra has been on one of the most dynamic runs of her career, infusing much-needed pop/dance joy into the pandemic era – and amassing over four million YouTube views – with a total of 11 singles since the spring of 2020. These include her Billboard Top Ten hit "So Fly," which also hit the Top Ten on the UK dance charts, and "Rapture," which reached #4 on the UK Music Week Upfront Club Chart. Kendra's most recent release "Thriller Killer" has already amassed more than 1.4 million views on YouTube, was added into rotation on MTV while continuing to gain airplay on US radio. The Cahill remix of Thriller Killer peaked at #2 on the UK's Music Week's commercial Pop club chart In April 2023.
The singer's other notable singles over the past few years include a dance remake of "As Long As You're Mine" (from Wicked) featuring two-time Tony Award winner, "Rock of Ages" star and American Idol finalist Constantin Maroulis; and her most recent track, "Come and Get It," produced by RUNAGROUND (Andrew Kirk).
Kendra's multitude of talents, unstoppable creative flow and unique career vision has catapulted her into a rare creative space where the top producers and remixers in the dance/pop world are all eager to create tracks with her. In addition to Sharpe (Ariana Grande, Jennifer Lopez) and RUNAGROUND, she has worked over the years with Luigi "LUGO" Gonzalez (Janet Jackson, Madonna, Barbra Streisand), Mark Mangold (Cher, Michael Bolton), Ronnie "Chico" DiCicco (J Lo, Rihanna, Britney Spears) and John DeNicola, best known as the songwriter behind the two mega-hits from "Dirty Dancing," "(I've Had) The Time of My Life" and "Hungry Eyes."
Kendra is also a popular and in-demand live performer who has opened for numerous international pop artists, including Jason Derulo. She continues to headline for large audiences, including the Tea Dance in NYC, an annual Gay Pride event where past headliners include Bette Midler and Lady Gaga.