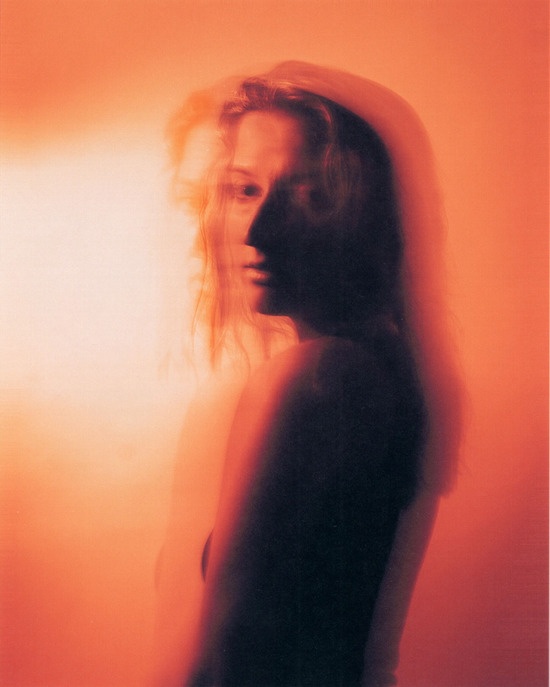 @skopemag news – friday – june 2, 2023 @ 11 pm est
https://www.facebook.com/SkopeMag/
https://twitter.com/skopemag
https://www.youtube.com/@skopetv2
https://www.instagram.com/skopemag/
APP – Apple iTunes –
https://itunes.apple.com/app/id1465224822?mt=8
@skopemag APP – Google / Android –
https://play.google.com/store/apps/details?id=hr.apps.n207414718
Support @skopemag –
https://www.paypal.com/donate/?hosted_button_id=3APKAKT8K6ETW
Hillary Capps Releases New Single, "Montage"
New York-based alt-pop singer and songwriter Hillary Capps reemerges today with her latest single, "Montage", off of her forthcoming EP, from the quiet of the underworld.
"Montage" is an emotionally charged cinematic pop song; melancholic yet injected with hope.
With poetic lyricism, lush orchestration and synths, and vocals that are equally as catchy as they are intimate, the song evokes a sense of drama and urgency, while creating a sonically immersive experience for the listener.
Vancouver's Beau Wheeler releases new LP 'Flying Colours' today, June 2nd!
Beau Wheeler is a queer non-binary composer and singer based in Vancouver, Canada. Blessed with a set of pipes that would be the envy of Torch and Twang era kd lang or a young Robert Plant, Beau is about to release two new albums of music that capture the breadth and diversity of their musical vision.
Hemplifier/Electric Valley Rec.: Decibel Magazine premieres Maltese trio's 'The Stoner Side of the Doom'; LP out now
Santa Venera trio Hemplifier has unleashed their full-length, The Stoner Side of the Doom, today (02 June) via Electric Valley Records. Although it is their first album, the members of Hemplifier are no strangers to the Maltese heavy music scene, having been part of bands such as Thy Legion, Victims of Creation, Pilgrimage, Animamortua, Lady Lizard, and R.A.S. Additionally, the band members are organizers of Reeferfest, the only stoner rock/metal festival in their country.
Full Album Stream: Hemplifier – 'The Stoner Side of the Doom'
For Skope: PLS&TY presents the night side of the upcoming "3 Days, 2 Nights" EP with "Yours" ft. Tudor (out now)
NIGERIAN BREAKOUT ARTIST PHEELZ RELEASES POWERFUL NEW SINGLE "YOLO"
"I'm chillin' with the vibe, let me go go go," the 28-year-old croons over a sea of percussion and choral backup. That leads up to the uplifting chorus: "We only got one life, I believe in YOLO." Pheelz's silky smooth vocals effortlessly rides the hip-swinging rhythms, resulting in yet another banger with universal appeal. The song's feel-good quality is reflected in the video, which finds Pheelz enjoying the simple pleasures of life — bus rides, blowup pools, and nighttime drives — with his friends.
Alex Hall Announces Debut Album "Side Effects Of The Heart" Due Sept. 15; "Women And Horses" ft. Brandy Clark Out Now
Walking the line of modern and classic with his outlaw spirit and his heart of gold, Alex Hall brings a fresh sound to country music that transcends generational barriers. Today the Monument Records recording artist announced the release of his debut album Side Effect Of The Heart coming Sept. 15, 2023. The news follows the release of title track "Side Effects Of The Heart" earlier this spring. Hall also shared an additional taste of the album with the release of "Women And Horses," featuring 2023 TONY nominee and 11x GRAMMY nominee Brandy Clark.
NEPTHISIS Releases Video For "Take My Reign"
ARI ABDUL RELEASES NEW SINGLE "HAUNT YOUR DREAMS"
Artist on the rise Ari Abdul releases her new single "Haunt Your Dreams" via Slumbo Labs/RCA Records. It effortlessly combines pop and alternative elements into one irresistible offering.
Speaking on the song, Ari says, ""Haunt" your dreams is a song about getting revenge. I wanted to create something that was villainous and delusional. It's about mentally torturing someone who has done you wrong."
SONY MUSIC NASHVILLE SIGNS PHENOM DAVID J
Sony Music Nashville has signed 19-year-old multi-instrumentalist David J, the label announced today. As revealed exclusively in Variety, Runner Music and founder Ryan Tedder are joining in partnership with the label as Tedder is an avid supporter of the country-pop phenom.
"I can't wait to see what happens in this next chapter with Sony and Runner," said David. "When I was in my bedroom studio in New York and releasing my own music, I always dreamt of being on a major label and working with Ryan Tedder. I actually got his masterclass for Christmas 2 years ago during Covid. The day I walked into Sony it felt like home and I'm so excited for our future together!"
"Repent" by Philip Lassiter (feat. Durand Bernarr & Candy Dulfer)
CAPITOL RECORDS RELEASES PARAMOUNT+ SERIES GREASE: RISE OF THE PINK LADIES OFFICIAL SOUNDTRACK
As the Paramount+ original series GREASE: RISE OF THE PINK LADIES reaches its season one finale, Capitol Records is releasing the original soundtrack. The collection include 30 original songs created for the series plus "Grease Is the Word," a modern take on the iconic song "Grease," which was written by Barry Gibb and performed by Frankie Valli and served as the opening track of the 1978 classic musical film. Executive music producer and GRAMMY® Award nominated songwriter Justin Tranter helmed the music and soundtrack.
YOUNG MIKO JOINS FORCES WITH REGGAETON LEGENDS JOWELL Y RANDY FOR ELECTRIFYING NEW SINGLE & VIDEO "ID"
Arriving as Young Miko graces the cover of the May issue of Elle Mexico, "ID" finds the 24-year-old artist fast approaching icon status. To that end, Young Miko holds her own against Jowell y Randy (a groundbreaking Puerto Rican duo known as one of the biggest acts in reggaeton culture) lighting up the electrifying track with a one-of-a-kind vocal presence that's explosive yet masterfully restrained. Produced by Mauro and Caleb Calloway, "ID" bubbles over with frenetic energy thanks to its ever-shifting kaleidoscope of beats, ultimately taking on an intensity that's nothing short of euphoric.
Priors Release Daffodil Today via Mothland!
Daffodil (June 2nd, 2023 via Mothland) – the seventh release and fourth full-length since 2017 from prolific outfit PRIORS (Montréal, QC) – delivers on all counts, spewing an absolute onslaught of manic, yet witty punk. Singer-songwriter Chance Hutchison stares deep into his blind spot, offering spunk-fueled spittings gift-wrapped within melodic rock & roll that threatens to leave an emotional mark. From the onset, this collection of genuine songs tight-ropes both "vintage" and "modern" gusts of sonic winds amidst a headbanging storm of blood, sweat and tears. You can head over to Big Takeover or Bandcamp for a stream.
FRANKIIE Share "Golden Days" Video, Play LA's Desert Daze and The Goldfish + Seattle | 'Between Dreams' LP Out Today Via Paper Bag
Solardo and Joshwa Pay Homage to Old-School Jungle With "VIP Business" Collab on Insomniac Records – OUT NOW
Manchester-based duo Solardo has solidified themselves as an unstoppable force in the house music scene, with a number of chart-topping club tracks to their name incorporating elements of techno, progressive, trance, electro and tech house. Joshwa is an equally exciting name emerging from the UK circuit, churning out club-ready rollers that crowds can't seem to get enough of. The two household names are combining strengths on their new collab for Insomniac Records. "VIP Business" is a low-slung house tool taking heavy cues from old-school jungle, maneuvering around chopped up MC-style vocal samples, elastic basslines, shuffling drums, and a plucky synth lead that rattles and recoils around a snappy percussive backbone.
The NEW Sound Of Philly Soul
In his teens and twenties, singer-songwriter Ron Aikens was a promising voice out of South Philadelphia. He had earned a spot in United Image, a Soul music group that eventually signed to Stax/Volt Records and was making waves.
Jahvillani Shifts Gears with "GAD Speed"
Dancehall artist Jahvillani offers snapshots from the fast lane on his new single, "GAD Speed." The song and video are out today via VP Records.
On the track, Jahvillani takes listeners on a high-speed joyride, laying down day-in-the-life verses colored by success and sacrifice. It was produced by YGF Records, HowWow, and 23 Recordz. Jamaican director Khingcam mirrors the song's explosive energy in the music video, which was shot in Miami.
"GAD Speed" is the latest single from Jahvillani's upcoming project, Re[tro]spect, following the release of "Warrior" and "MONEY-POWER-RESPECT." In addition to dropping his second studio album this year, Jahvillani is keeping his momentum going with his performance at Reggae Sumfest on July 21.
Deathcore Band Beguiler Releases New Single To Raise Awareness On Indigenous Issues
Deathcore band BEGUILER has released a new single, "Unrepentant", intending to raise awareness on indigenous issues and promote donations to the National Centre for Truth and Reconciliation. The track discusses the discovery of many unmarked graves on or near the sites of former residential schools across Canada and the United States.
Uncured Releases New EP 'My Design' and Premieres "Fight This War" Video
Metalcore band Uncured drops its latest EP, entitled My Design. Featuring six original tracks and a cover of Linkin Park's classic "One Step Closer," this release propels the band into the center of today's active rock scene. My Design was produced by brothers Rex and Zak Cox, and was recorded, mixed, and mastered by Conclave Studios.
Bringing a Heavier Metal Sound – GEARS new single/video "All Or Nothing"
Gears continue to drive their notable sound but this time with a heavier industrial pulse crossover that merges into the unmistakable nuance that resonates – Gears. The heavier measures brought to the forefront with bass, drums, and vocals bring a headbanging, fist-pumping song that can still set the floor to be danceable.
Indie Dream Pop Anthem // Moving On & Letting Go
Introducing Canadian-born, Brooklyn-based indie dream/pop artist Jenny Kern. With a magnetic vocal style and emotively piercing lyricism, Kern's music has been amassing plenty of attention around the globe. Having originally started as a Page at NBC, Kern then went on to work for acclaimed filmmakers Noah Baumbach and Greta Gerwig, before eventually becoming a producer in the film and television industry. In 2018 Kern decided to take a leap of faith and pursue her passion for music full time.
Indie Rock Band Blue J Announce Sophomore Album 'Deep In The Fade' Out 8/25; "All Your Dreams" Out Now! 
June 2, 2023 – Today, the indie-alternative band Blue J announces their second studio album Deep in the Fade, which will be released on August 25th. Justice McLellan, the creative force behind Vancouver alternative-rock collective Blue J, explains the title, which started as an in-studio joke as the band recorded a fade-out, "It became a bit of an inside joke. The more we said it, the more it stuck. When I heard it, I thought, this could have a few meanings. Somebody could interpret it as distant memories; something you once wanted but never got – unresolved things." The poignant and open-hearted album addresses the wisdom, self-acceptance, and the willingness to take emotional risks that come with age.
GAINER's New Melodic Deathcore Single "Violent Cycles" Is A Beautiful Display Of Destruction
New York's Gainer was formed in the depths of COVID-19 in January 2021 originally as just a few guys getting together to jam and enjoy playing music together. Since then, they have released two albums "Cold Case" and "A Blackened Embrace". Their primary focus is on playing catchy melodies and riffs and complimenting them with smashing breakdowns and build-ups that get people pumped and want to dance. Their latest single is "Violent Cycles", a structured melodic progression that takes you through moments of pure aggression and filthy breakdowns to a powerful clean chorus that really puts you in the moment and makes you really feel the pain.