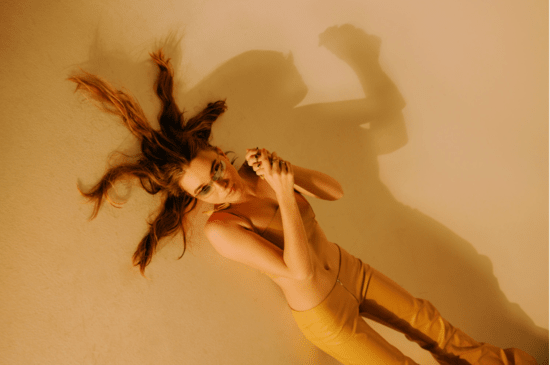 @skopemag news – thursday – june 1, 2023 @ 10 am est
https://www.facebook.com/SkopeMag/
https://twitter.com/skopemag
https://www.youtube.com/@skopetv2
https://www.instagram.com/skopemag/
APP – Apple iTunes –
https://itunes.apple.com/app/id1465224822?mt=8
@skopemag APP – Google / Android –
https://play.google.com/store/apps/details?id=hr.apps.n207414718
Support @skopemag –
https://www.paypal.com/donate/?hosted_button_id=3APKAKT8K6ETW
The Free Label (Your Mom's Favourite Party Band) Share Confident Single "Shine"
"Shine" is the first single to be shared from their forthcoming debut album (set for release next year). Featuring Braxton Cook (who has produced for Taylor Swift and played saxophone on Mac Miller & Christian Scott's projects), "Shine" is a laidback anthem that celebrates individuality, encouraging listeners to embrace their unique qualities and shine like a superstar.
DICTATOR SHIP Release Rock'n'Roll Single "Electric Jihad"
DICTATOR SHIP returns with their new single "Electric Jihad". Following their 2020 debut album Your Favorites, which received praise from fans and media alike, was described as "An astounding live-in-studio debut" by UK's Classic Rock Magazine. Now the Swedish four piece is back, ready to launch their second studio album Electric Jihad in September 2023. Blending energetic rock'n'roll with melodies inspired by 60's soul and doo-wop, the band has carved out their very own niche in the rock landscape, perfectly displayed on the new album. The first single as well as the title track of DICTATOR SHIP's second album "Electric Jihad" lands on May 26th via The Sign Records.
Out Today R&B singer SLAE shares the dangerously seductive new single, "Smile"
The song is inspired by his travels in the USA, and the fun, smiley moments he shared with his companions. In particular, it alludes to a sexual desire between the singer and a woman with a dangerously seductive smile.
JELEEL! + CHOW LEE TAKE IT TO THE STREETS OF NEW YORK FOR "CONFETTI" VIDEO
SATANIC TEA CO Release "Shit Karma"
Frontman Crucifix comments: "This song is for the abused, the beaten and the violent revenge they seek. I want people to snap their necks while snapping necks blasting this track"
Paul Wall Hops on That Mexican OT's "Johnny Dang" Out Now
That Mexican OT is one of the premier emerging talents coming out of Texas right now. Currently, the video for "Johnny Dang," featuring Paul Wall & Drodi is sitting at #9 on YouTube's trending music videos. Filmed at Johnny Dang's famed jewelry shop in downtown Houston, the video for "Johnny Dang" is a showcase for OT's eye-popping charisma. Rocking a bejeweled belt, flashing a 100-carat grin, and wearing his signature cowboy hat, That Mexican OT pours Paul Masson cognac with Johnny, shows off his custom slabs with Paul Wall and Drodi, and kicks it with his homies under a Houston highway.
Ashton Nyte (The Awakening) Announces New LP + Book, Shares "Something Beautiful" Single + Video via Post Punk
HOZIER SHARES THE OFFICIAL VIDEO FOR "FRANCESCA"
Today, Hozier has released the official video for "Francesca," the latest single from his forthcoming album Unreal Unearth. Directed by Anthony Byrne (Peaky Blinders) who collaborated on the videos for "Someone New" and "Dinner & Diatribes," the moody visual showcases Hozier's captivating live performance backed by his 8-piece touring band.
Hunter Blair Ambrose: 1980s synth-pop inspired single "Runaway"
NLE CHOPPA DROPS "CHAMPIONS" VIDEO FEATURING LEBRON JAMES, FLOYD MAYWEATHER, MIKE TYSON & MORE
In the video, Choppa underscores the various ways grit and determination can build a champion. The clip shows him pushing his body to the limit in the weight room and the gym, but also focuses on kids expanding their minds and creative expression in classrooms and on marching-band practice fields. There's a touching scene of a little champion, who's seen at hospital, smiling with Choppa despite his circumstances. Through the video, he has conversations with champions of all stripes, from James, Mayweather, Tyson, and Beckham to Nancy Leiberman, Jewell Lloyd, Kyrie Irving, and Olympic Gold medalist Michael Andrew.
SHE: BrooklynVegan Premieres "Dyed In The Wool" Single From Anchorage, Alaska Hardcore Punk Band As Taylor Young-Produced Goodpaster LP Nears June Release
BrooklynVegan is hosting the exclusive premiere of "Dyed In The Wool," the new single from Anchorage, Alaska-based hardcore punk quartet SHE. The song is the latest preview of the band's impending Goodpaster LP, nearing release in June.
NIGHTLANDS FESTIVAL: Cadabra Records' Inaugural Horror/Dark Arts Gathering Takes Place In Hammonton, New Jersey This Weekend Featuring Performances, Panels, Art Displays, Vendors, And More
This weekend, Cadabra Records presents the inaugural NIGHTLANDS FESTIVAL, a theatrical event paying homage to the literary masters of horror and the dark arts. The gathering takes place this weekend, June 2nd and 3rd, at the Kathedral Event Center in Hammonton, New Jersey. The weekend gathering will include two full days of live performances, panels hosted by The Joey Zone, vendors, and more, all pertaining to Cadabra Records and the label's obsession in reviving the works of classic horror and weird fiction writers.
Nightlands Festival, June 2nd & 3rd (Pre-show June 1st) 2023.
Reminder: The Allergies unleash new video for 'Tear The Place Up' featuring Ugly Duckling's Andy Cooper
Family Worship Center – "The South" (CorpoRAT Records)
In a time when he was spiritually and artistically aimless, Family Worship Center's shamanistic figurehead Andy Krissberg took a brief hiatus from creating music. He embarked on a freewheeling, soul-searching journey inspired by the late ethnomusicologist Alan Lomax. Krissberg visited remote places across the country, creating field recordings of musicians he met straight to vinyl on a 1940s record lathe.
MIDNIGHTCHOIR Shares "Lovecrimes" Single + Video via Chorus FM
NYC electronic act MIDNIGHTCHOIR has confirmed the forthcoming release of their second album, Loverboy Molotov, a follow-up to 2016's THE CROWN, to be released July 14, 2023.
Smokeheads Announces New Album & Releases Single & Video "Side by Side"
French rising metal sensation, Smokeheads, is set to rock the world once again with its highly anticipated album, "All In," ready to unleash its sonic fury on September 15th, 2023. The album will be available via Wormholedeath and promises to captivate listeners with its unique blend of metal and thought-provoking themes.
tmdistant reveals new single "need to get out of here" // LISTEN HERE
After much teasing across his social media channels in the past few weeks, Essex, UK alternative artist tmdistant has unveiled his new single, "need to get out of here". Produced by Song Higginson, the track serves as the beginning of a new chapter for the artist.
Australian Alt-Pop Singer-Songwriter Don Mai Returns With Infectious New Single 'Take U Anywhere'
Australian Alt-Pop Singer-Songwriter Don Mai returns with the infectious new single 'Take U Anywhere'. Influenced by the likes of Charlie Puth and Ed Sheeran, Don's heartfelt, emotionally honest style of songwriting shines once again on another multifaceted soundscape.
Exceptional New Song // Florence Arman – "Good Girls"
Today the brilliant rising songwriter Florence Arman takes tongue-in-cheek songtelling to new levels on new cut "Good Girls" which comes with a hilarious official video to lift the mood during any breakup.
Lust For Youth new music video "Giorgia" out now
Lust For Youth is a Swedish/Danish synth pop duo comprised of Hannes Norrvide and Malthe Fischer. They have released several critically acclaimed albums, gaining recognition for their distinct fusion of dreamy, melodic pop and dark brooding undertones.Their latest single, "Giorgia", is a guitar driven anthem and with a pulsating synth bass, that evokes the hazy warmth of summer nights while also conveying a disquieting sense of darkness and unease. The track marks the first time that Hannes writes and sings in his native Swedish, revealing a new layer of vulnerability to Lust For Youth's music.
Hear Rusty Santos team up with Panda Bear on new single "Mirror"
Rusty Santos recently announced the follow-up to his 2022 solo album, High Reality, with New Wave in California, due July 14. Today he is sharing the new single "Mirror" which features Panda Bear (who also co-wrote the lyrics with Santos). The previous single, "Halo Dive" featured Jackie Mendoza.
NEMORE – Free Official Music Video (OUT JUNE 1st) Likened to Dylan and Lou Reed by Raised by Cassettes
YELLOWCARD signs to Equal Vision… Announces new EP and Single "Childhood Eyes" (out July 7th)
YELLOWCARD has announced their signing to EQUAL VISION RECORDS who will release their upcoming EP CHILDHOOD EYES on July 7, 2023, marking the band's first new material since their self-titled album in 2016. With a new label in hand, CHILDHOOD EYES finds the band not only honing their sound that propelled them through ten studio albums but also forging new territory with a revitalized sound and a renewed sense of excitement.
Japan's BALLISTIK BOYZ from EXILE TRIBE release new single and video 'Ding Ding Dong', out now!
Japanese dance and vocal group BALLISTIK BOYZ from EXILE TRIBE have released their new single 'Ding Ding Dong'. The lead song on this three-track single, 'Ding Ding Dong', portrays the struggle between "temptation" and "belief", and depicts the moment when the final bell rings, time is up, and a decision must be made. This powerful song tests the very idea of "faith".