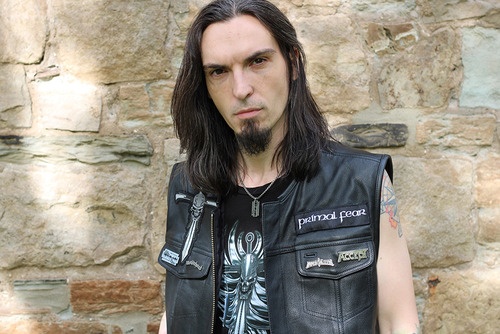 @skopemag news – wednesday – may 31, 2023 @ 9 am est
https://www.facebook.com/SkopeMag/
https://twitter.com/skopemag
https://www.youtube.com/@skopetv2
https://www.instagram.com/skopemag/
APP – Apple iTunes –
https://itunes.apple.com/app/id1465224822?mt=8
@skopemag APP – Google / Android –
https://play.google.com/store/apps/details?id=hr.apps.n207414718
Support @skopemag –
https://www.paypal.com/donate/?hosted_button_id=3APKAKT8K6ETW
Ready for broadcast… Armor from Scottish singer / songwriter Natalie Clark
Scottish singer-songwriter Natalie Clark, who has reaped plaudits from Virgin's Richard Branson and BBC Radio 1's Nick Grimshaw was selected as a Mercedes Benz KTLA "Artist to Watch" after moving to the US. Natalie was featured in the Mercedes Benz commercial campaign which also included performances at the famous Roxy on Sunset, and The Greek Theatre in Los Angeles. She was handpicked to open for the Grammy award winning Indigo Girls tour and has been recording in LA when not busy touring the US. Natalie has received acclaim from multi-platinum artists such as Christina Aguilera and Blake Shelton, who praised her voice as 'cool and powerful' and 'incredible'.
maeve & quinn Announce New Album, Share Single "Jeweler's Row" via chorus.fm | 'Another Door' LP Out 9/8
Today, maeve & quinn share their latest track "Jeweler's Row" – the lead single off their upcoming LP, Another Door. The song is inspired by a walk around Chicago's Loop with a new friend, and is an ode to deep acceptance found in friendship ("..you won't find some great dividing line") — the feeling of holding and being held even at our lowest moments ("..you told me sadness is a fine way to be.") The twin sisters' track leads with a blend of elegant piano and electric guitar, then rises into a melodic chorus that carries the listener into an anthemic, full-band outro.
Modern Hard Rock Band PREY FOR SUNDAY Release Official Music Video for Single "Tattoo Man"
Tapir! Sign to Heavenly Recordings / Share New Video & Four-Track EP
Having announced their signing to Heavenly Recordings, London-based 6-piece Tapir! have today shared the video for "On A Grassy Knoll (We'll Bow Together)", taken from their 4-track Act 1 (The Pilgrim), which is also out today.
Lauren Morrow Tells Her Story With New "Nobody But Me" Video, Watch Today at Rolling Stone
"The lines, 'if you ain't helping then you're hurting, it ain't hard to see / I don't need nobody but me,' kept repeating in my head," says Atlanta-raised and Nashville-based singer-songwriter Lauren Morrow about the genesis of her song, "Nobody But Me," which premiered today at Rolling Stone. The track appears on her recently-released album, People Talk—an album praised by the likes of American Songwriter, Holler., Under The Radar, The Boston Globe, and the aforementioned Rolling Stone, with Joseph Hudak writing, "Lauren Morrow destroys the bogus imagery of social media on her debut full-length album People Talk, a record full of devastatingly honest and real-life lyrics delivered with a mix of vulnerability and confidence."
Jaymellz Drops New Charismatic Track "Sugar Coatin'"
Up-and-coming hip-hop artist Jaymellz has dropped his latest single, "Sugar Coatin'," a compelling chill bop about being blunt with your intentions. "Sugar Coatin'" is a perfect combination of traditional and modern hip-hop, with influences from the '90s. This mellow-coded party track is the perfect transitional anthem from spring to summer.
poolside glitter punks Hayley and the Crushers Frontwoman Grabbles With Codependency In "Broken Window" Lyric Video
"You can't do it all by yourself, as much as you might want to," admits frontwoman/guitarist Hayley Cain of melodic punk band Hayley and the Crushers. This truth is laid bare in "Broken Window," the band's turbulent new single/lyric video out today. A standout track off Modern Adult Kicks, released on Kitten Robot Records last year, the lyrics explore Cain's own codependent tendencies: "This song is about the feeling that we need people in our lives to act or feel a certain way so that we can be OK."
Acclaimed Indie Folk Storyteller Ben Kunder Returns with Emotive New Track "Time On My Side"
His return to music is being led off by the poignant single "Time On My Side." Inspired by reflection on the relationship with his longtime partner and their time before children. ""his song is about space and love and ghosts and all of the things we do when we feel the deepest things for another human."
TODAY Enigmatic artist Lyfe Indoors collabs with Rose Droll on "Linda's on Pine"
Lyfe Indoors has been an emerging indie artist scene favorite since the birth of the bedroom project in 2014. Poetic lyricism, esoteric and alluring imagery and a sound that melts pop, shoegaze and synth into a transportive listen. His latest single as part of a collection of a new and diverse set of songs, is a dream-like single mixing spoken word, duet vocals and a divergent arrangement. Rose Droll speaks on the track and how emotions can repeat themselves in life and love.
"It's centered around the idea that old habits die hard and history repeats itself."
Paul Wall Hops on That Mexican OT's "Johnny Dang" Out Now
Love Ghost and Blnko releases "Veneno", single incorporates Latin rock and American pop-punk elements
Veneno is the collaboration between Mexican artist Blnko's "contenido emo-kawaii" and Los Angeles artist Love Ghost's "emo trap rock" styles. Produced by Mexico's SAGA (L-Gante, C- Kan, Malilla), the song incorporates Latin rock and American pop-punk elements. The lyrics by Love Ghost's Finnegan Bell and Blnko are sung in Spanish and English. The song will be performed live on June 10th as Blnko and Love Ghost share the stage at Indie Foro Rocks in Mexico City.
KROOKED KINGS REVEALS 'SICK OF BEING YOUNG' VIDEO// WATCH HERE
Following the release of their hotly received new album All Out Of Good Days this month, Salt Lake City based indie rock quintet Krooked Kings look set to keep their growing buzz moving with the video for album standout, Sick Of Being Young. Watch the video HERE.
The Poison Arrows | Crime and Soda
Chicago's The Poison Arrows have released the title track and third single from their outstanding upcoming fifth album "Crime and Soda," which will be released on June 16, 2023 via LA-based label Solid Brass Records.
IMMORTALIZER – single "Out In The Streets" from album "Born For Metal" (feat. Ralf Scheepers)
PRE's SNUPE BANDZ & PaperRoute Woo Drop "Super Trap Bros" Video
Ex-Moby Grape Member Peter Lewis Shares "Without You"
"We are all beings who want to live forever but know we won't. Although this is a predicament everyone must learn to accept, the different ways in which we spend our time trying to cope with our mortality don't always lead to a common sympathy between us, but to conflict and profound suffering. Yet in the end all we really have in the whole wide universe is each other and that is what this CD is trying to point out" – Peter Lewis
VIDEO: Sara Lew dances in the sea in ethereal 'Out Of Nowhere' visual!
From her long-awaited forthcoming new album "LOUD", "Out of Nowhere" is a psychedelic-tinged edgy indie-rock track about deep love for the people you are close to and connected with.
Now Sara has unveiled a great ethereal video for the track where she dances in the sea. It's a great watch, hope you can check it out / share it:
JOHN CARROLL KIRBY DROPS NEW SONG + ANNOUNCES TOUR DATES
John Carroll Kirby's new song "Sun Go Down," taken from his forthcoming solo album Blowout, is out now.
Blowout came about after John Carroll Kirby spent time in Puerto Viejo, Costa Rica in 2021. In Costa Rica, he filmed an episode of his travelog Kirby's Gold with the Kawe Calypso Band and wrote Blowout, later finishing the record with a band at 64 Sound Studios in L.A. "Sun Go Down" is a joyful three-chord jam written in the glow of Puerto Viejo's psychedelic sunsets.
ORYAD Release Gothic Horror Video For "Blood" And New Album Sacred & Profane
The mystic prog metal ensemble, ORYAD, from Tennessee and Colorado combine a wide variety of influences, including opera, jazz and metal, into their distinctive sound. Their music is also deeply connected to nature and the myths of their home, and these themes are central to the debut album Sacred & Profane, which is available now. ORYAD also draw from gothic horror sounds and imagery, which are prevalent in the new theatrical music video for "Blood".
Hugh Sheehan's new single 'The Right Kind Of Tears' is a break up song with a twist
Shapes That Are Different, the genre-bending debut album from Hugh Sheehan, will not be confined to any one box. The album, which is due out on Friday, is a sincere and open-hearted debut, is a deep dive into the experience of growing up as a queer person in the 90's.
NADINE KHOURI — Releases New Single: "Song Of A Caged Bird" || + UK Tour Starting Today
Originally penned as a lament on surveillance capitalism, "Song of a Caged Bird" took on new meaning for Khouri during the pandemic when the world outside fell away, replaced by a miasma of ceaseless 1s and 0s. Over walking-pace percussion and spaciously layered Mellotron and guitar, Khouri dreams beyond the digital walls, into an exploration of true freedom; the song becomes a conversation with a universe of possibilities – all the lives we could live, the songs we could sing, if we knew no one was watching.
NEW MUSIC | Bayanni x Jason Derulo
As most of us gear up for the Summer – rising Nigerian star Bayanni has us covered with the remix to viral hit "Tatata" and what a remix it is… Featuring one of the biggest singers to date – Jason Derulo!
Brixton alt-R&B trio kid apollo announced for Pitchfork Paris, place spotlight on fleeting moments of beauty on new single "know where to find me"
Referencing Frank Ocean, Bakar and Dijon among their influences, kid apollo place a spotlight on fleeting moments of beauty and intrigue on "know where to find me". Produced and written by kid apollo and mixed by Joseph Hartwell Jones (FKA Twigs, Olivia Dean, FLO), muted nylon acoustic guitars open proceedings, as vocalist Jimmy HM's diaristic lyrics weave around the sparse instrumental.
SINGLE RELEASE NEWS: Channelling the music energy of the 90's: Hull band BREEZE release their new single "She's Got it"
Erupting from the talented North, Hull band BREEZE are setting the standard for upcoming artists within the Indie world. Formed back in October 2021, brothers Albert, Harry and Alfred Anderson teamed up with mate Declan Rodgers to release their debut single "Touch the Sky", thrusting the unknown four piece into orbit and turning heads across the country with their own brand of explosive indie rock. Now a few singles in, the band release their latest track "She's Got It" on 26th May 2023.
Letón Pé New Single "Tengo Miedo"
Dominican singer-songwriter, actress, and Latin music's newest powerhouse, Letón Pé, releases new single "Tengo Miedo" about female dominance in a relationship. Letón Pé is joined by an all-star crew consisting of Dominican artist Calacote, 28X Grammy and Latin Grammy winning producer Eduardo Cabra and producer Tonga Conga. "It's a song that jolts you from every angle, from what it narrates about a woman who shocks others with her impropriety but doesn't the slightest intention of diminishing herself, down to her making a dent in the musical arrangement. It's a song made for my loud people, that gives life to those who need it, and it's inspired by my Caribbean people who stir up the ambience wherever they go," explains Letón Pé about the inspiration behind the track.
"CAN YOU HEAR ME" IS KYLE RICHARDSON'S MODERN POP ANTHEM TO LIVE LOUD, PROUD, AND WITHOUT REGRETS
Canadian pop artist Kyle Richardson is celebrating the recent release of the official music video for his current single "Can You Hear Me" – which is available on YouTube.
QUEENS OF THE STONE AGE: "Carnavoyeur" Second Single From Upcoming New Album Out Now
Still reeling from the ecstatic reaction to the recently released "Emotion Sickness," a triumphant return that "finds them at their sinister, bar-band-on-acid best" per New York Magazine, Queens of the Stone Age now unveil "Carnavoyeur," the latest offering from their epic eighth album, In Times New Roman…
Mar Omin Shares Delicate New Single 'No Goodbye' From Upcoming Album 'Extricate'
Offering another look at his upcoming album Extricate, critically acclaimed solo artist Mar Omin showcases another side to his rich nu-soul sound on the guitar led new single 'No Goodbye'.