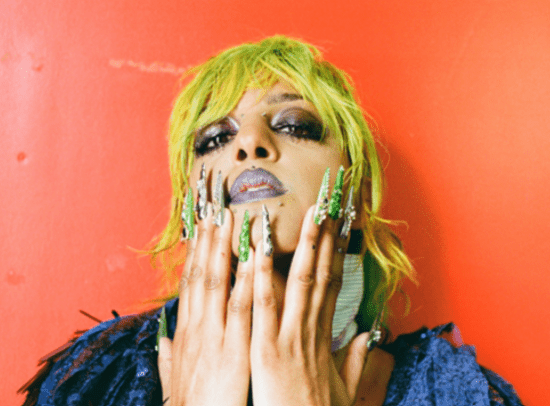 @skopemag news – tuesday – may 23, 2023 @ 11 am est
https://www.facebook.com/SkopeMag/
https://twitter.com/skopemag
https://www.youtube.com/@skopetv2
https://www.instagram.com/skopemag/
APP – Apple iTunes –
https://itunes.apple.com/app/id1465224822?mt=8
@skopemag APP – Google / Android –
https://play.google.com/store/apps/details?id=hr.apps.n207414718
Support @skopemag –
https://www.paypal.com/donate/?hosted_button_id=3APKAKT8K6ETW
New Music Submission UK: Casscade – Real Love
MUMBLE TIDE relinquish control on new single 'Hotel Life' | Watch the video | Out now via Nothing Fancy
Mumble Tide, the Bristol-based duo of Gina Leonard and Ryan Rogers, return today with their first new music of 2023. 'Hotel Life' is out now via Nothing Fancy.
Music Submission: Willie Lock
Rising from New York City's legendary music scene, Willie Lock has become a prominent name throughout the United States. Armed with a distinct country-rock style that pays homage to his roots in Maryland, Indiana, and West Virginia, Willie has spent the last few years refining his sound and creating a rustic blend of multiple genres. His latest single, When We Were 17, is a nostalgic anthem that debuted in the top 50 on iTunes.
SWIZZ BEATZ RELEASES "TAKE 'EM OUT" MUSIC VIDEO FEAT. JADAKISS, BENNY THE BUTCHER & SCAR LIP
Today, Grammy Award-winning producer, rapper, and entrepreneur, Swizz Beatz, releases the exhilarating, black-and-white visual for "Take 'Em Out" feat. Jadakiss, Benny The Butcher & Scar Lip. Directed by Prime.2 and edited by GhettoNerd, the music video features the emcees trading hard-hitting verses on the mic.
From Stella Prince, Bringing Authenticity to Music
Single/Video Sub: Cuban Pete x BigBob – This Is For You – BigBob Tribute
Bob was a renowned and respected producer who worked with artists such as Raf Almighty (Dirt Platoon), Daddie Notch (Bankai Fam), Sizzla Kamonji, Cutty Ranks, Solomon Childs, Ruste Juxx, Nelson Dialect, and many many more.
Key Glock Puts in "Work" on the Road in New Video
Leading by example and always on his grind, Key Glock is one of rap's most reliable playmakers. Bringing the action once again, the Paper Route Empire artist puts his money where his mouth is in the new video for "Work," a standout track from February's Glockoma 2. "Work" finds the Memphis native flexing and reflecting in equal measure, as he thinks of his mentor Young Dolph and resolves to elevate his hustle to greater heights than ever before.
BKTHERULA DROPS NEW MUSIC VIDEO FOR "CRAZY GIRL"
The track's woozy production underscores her melodic delivery and magnetic intonation. Meanwhile, the cinematic visual directed by Jordan Margolin finds her on top of a mountain. She instantly transfixes as she raps to the camera against the sweeping vista of the lush landscape behind her. With trippy editing, one vignette melts into the next. Simultaneously, her words echo as she confesses, "I remember praying for the day that he'd leave me alone."
WHOKILLEDXIX UNLEASH ANIMATED GTA-STYLE MUSIC VIDEO FOR "9MM"
Turned To Stone Chapter 8 split streaming in full!
Albuquerque desert rockers Blue Heron and Austin heavy rock purveyors High Desert Queen team up with The Obelisk to premiere the "Turned To Stone Chapter 8: The Wake" split album in its entirety, ahead of its official release this May 26th on Ripple Music.
Full Album Premiere & Review: High Desert Queen & Blue Heron, Turned to Stone Ch. 8: The Wake
Militarie Gun share new single "Will Logic" | "Life Under The Gun" out June 23rd on Loma Vista Records
Speaking about the new track vocalist Ian Shelton says: "'Will Logic' is meant to be pure spite, it's the moment of realisation that someone is trying to take advantage of you and deciding you won't allow it to happen. There's some melancholy and fatigue in there, though ultimately it's a desire for the world to be trustworthy."
Powerhouse mandé jazz ensemble Balimaya Project announce second album When The Dust Settles + share new single "For Aziz"
Today, powerhouse mandé jazz ensemble Balimaya Project announce their second album When The Dust Settles to be released by New Soil in partnership with Jazz refreshed on July 21, 2023. The first lead single For Aziz featuring Afronaut Zu is available on all digital platforms. A dynamic maturation of the group's thrilling big band sound, When The Dust Settles is a personal and cathartic expression of grief, rage, love and joy. Fusing West African rhythmic tradition with the energy of London's jazz continuum, the album celebrates the restorative power of Black male brotherhood among diaspora communities in London.
SAM BURTON — Shares New Song + Video: "I Don't Blame You" || + New Album Out 14 July
Subtle fingerpicking drifts through time and space, ultimately resolving into a cinematic climax of strings, angelic backing vocals, and cymbal crashes – anchored as always by Sam's velvet-lined vocals. Throughout the song + video, Burton finds beauty in wandering, using the journey itself as a means of self-discovery and rebirth.
TONGUETIED debuts with 'Losing My Mind'
Completely self-written and produced, 'Losing My Mind' is the first glimpse into Tonguetied's world – albeit via muslin translucence. AKA Elena Garcia, her songwriting is that of a diarist, treading a line between a direct and indirect gaze. This is emphasised by the vagueness in the initial press shots and visuals – especially with regards to this first single, and its themes of perception and reality in the face of a mental health low. As Elena explains:
Music Submission: MC Tempo
Originating from a broken home in England, MC Tempo (Mark Edwards) was expelled from 4 schools following the divorce of his parents and the death of his younger sister. He started to write aggressive rap songs to express the hurt he was feeling in his heart. He later got in to drugs and into drug dealing to fund the habit. He found himself performing on the underground music scene from 15 years old. He later lost his hearing in his left ear whilst performing at an illegal rave event. Progressing on to staging illegal rave events, he met a Christian who took him to 'Emmanuel church' in Brighton, UK. It was here where he was prayed for in the name of Jesus and had his hearing miraculously restored. As a result of this, he became a Christian and his music naturally followed suit.
WEAREGHOST Release Brand New Video "Phoenix"
"Phoenix" the debut single by WEAREGHOST, a new alternative rock band comprised of members from Mayhem Project, A Day in L.A. and Lost Breath has hit the scene. The song perfectly encapsulates the band's artistic intentions: metal-infused riffs accompanied by pop killer-choruses, blended with influences from emo, rap, core, and electronic. "A new beginning in sight", "together we can rise" are some lyrics that reveal their desire to get back in the game and shine together.
The understated song 'Alone' by Jakob Dahle addresses the feelings of anticipation and disappointment
'Alone' is the third single from the upcoming album 'Hiding Place,' which will be released in the autumn of 2023. It follows the single 'Stranded in a Postcard,' which was recently released and playlist by NRK P3.
Psychedelic dream-pop artist Monad returns with new single 'Light In An Empty Room'
After cementing himself with a wealth of rich and soaring offerings these last few years, including his mesmerising 2020 EP 'Dissolution', psychedelic dream-pop artist Monad returns for the new year to deliver his beautifully alluring new single 'Light In An Empty Room'.
The Reed Effect – New Video "MAD DOG"
PRESS RELEASE: Miink releases new album Notice Me, Pt. II
British singer, songwriter, multi-instrumentalist and producer Miink, delves back into his own catalogue of hits in the compelling sequel, "Notice Me, Pt. II'.
The Detroit Emeralds Set to Release New Single "There Is No Distance," Continuing Their Legacy of Soulful R&B Music.
Iconic R&B group, The Detroit Emeralds, led by founding member and lead vocalist James Mitchell, Jr., is set to release a brand-new single, "There Is No Distance," on May 23, 2023. The Detroit Emeralds first gained popularity in the 1970s with a string of R&B hits such as "Feel the Need in Me," "Do Me Right," and "You Want It, You Got It."
International Anthem Announces New Damon Locks & Rob Mazurek Album New Future City Radio Out July 28th
Today, International Anthem announces a new Damon Locks & Rob Mazurek album, New Future City Radio (out on LP, CD, and digitally Friday July 28th), and share lead single "Yes!" via video created by Rob Shaw.
Autistic 17-Year-Old Rapper Tyler K Aims To Change Stigma Around Autism With New Album SPECTRUM
Tyler K, a remarkable 17-year-old rapper with autism, is breaking barriers and inspiring audiences with the release of his new album, SPECTRUM. Embracing his faith and the incredible journey that led him to this point, Tyler is using his platform to challenge stereotypes and champion inclusivity.
Sara Lew dances in the sea in ethereal 'Out Of Nowhere' visual!
From her long-awaited forthcoming new album "LOUD", "Out of Nowhere" is a psychedelic-tinged edgy indie-rock track about deep love for the people you are close to and connected with.
Now Sara has unveiled a great ethereal video for the track where she dances in the sea. It's a great watch, hope you can check it out / share it:
M. Ward Shares "new kerrang" Feat. Scott McMicken, Announces New Tour Dates
Today M. Ward has shared the track "new kerrang," the most up-tempo song he has recorded in years. Featuring Scott McMicken of Dr. Dog, listen to the catchy new track below.
Cassadee Pope Shares New Version Of "People That I Love Leave" Featuring JAX
Today, GRAMMY-nominated, Platinum-certified singer-songwriter, Cassadee Pope, is thrilled to share a new version of her latest single, "People That I Love Leave" featuring rising, pop singer-songwriter, JAX. Combined with Cassadee, JAX's captivating vocals breathe new life to the already high-energy track about being afraid of fully letting love in after having been through so much heartbreak.
K-POP Sensation KARD Comeback with Sixth Album ICKY
K-POP group KARD has released their sixth mini album, ICKY. The group is beloved for their high-energy music both domestically and internationally, and their latest album features a total of nine tracks, including the title track "ICKY" as well as new releases "Fxxk you," "Been That Boy," and "CAKE." The compelling album also includes remix versions of some of their previous hits, such as "Oh NaNa" and "Ring The Alarm," released back in March, and "Without You," released in April, as a surprise. ICKY is available to stream on all platforms worldwide.
Fran Lobo Announces Debut Album 'Burning It Feels Like' Via Heavenly Recordings
North-East London singer, songwriter and producer Fran Lobo has announced the release of her long-awaited debut album Burning It Feels Like out on August 18th via Heavenly Recordings. To celebrate, she shares the stunning new track and accompanying short film "Tricks".
Miss Tiny (Dan Carey & Benjamin Romans-Hopscraft) Share "The Beggar" / Announce Debut EP Out July 21 on Speedy Wunderground
Miss Tiny have today announced details of their debut EP DEN7 – out July 21 on Speedy Wunderground – and have shared brand new single "The Beggar" and its accompanying visualizer created by Cassie Moles. "The Beggar" premiered this morning with Lauren Laverne as her New Music Fix track on BBC Radio 6 Music. Miss Tiny's universe is a thoroughly explored romance of heritage, rebellion, and a years old friendship between co-conspirators producer / guitarist Dan Carey and vocalist / drummer Benjamin Romans-Hopcraft (Childhood, Warmduscher).
Austin's Johanna Heilman releases "Tuesdays," from album When We Were Electric, out June 30
"No Tomorrows" asks how does someone grapple with their own illness and pain while also feeling like the world is falling apart? Comparing her experience with cancer to the unfolding climate disaster, Johanna Heilman ponders what will be left behind once we're all gone and what does it all mean anyway?
TEENAGE FANCLUB — Announce New Album: 'Nothing Lasts Forever' || + Listen To "Foreign Land" Now
Teenage Fanclub today announce their new album, 'Nothing Lasts Forever', due out 22nd September via their own label PeMa in the UK/Europe and Merge in the US.
ill peach New Single "BLAH BLAH BLAH" Out Now On All DSPs + May/June 2023 Tour Dates
ill peach says of this new song: "We wrote "BLAH BLAH BLAH" around the time Roe v. Wade was overturned, which was a very sensitive and heartbreaking day. It felt like a huge step backwards in women's rights. The song describes the repetitive cycle of birthing out sons and daughters and then ultimately being consumed by mother earth herself. Yet the world sees women as weak forces. Defining all of it with the phrase 'blah, blah, blah' felt like the epitome."
BEES MADE HONEY release first single and details of new album "Invocation"
BEES MADE HONEY IN THE VEIN TREE have released the crushing track 'Divergence' as the first single taken from their forthcoming new album "Aion". The third full-length of the German psychedelic doom four-piece is scheduled for release on August 8, 2023.