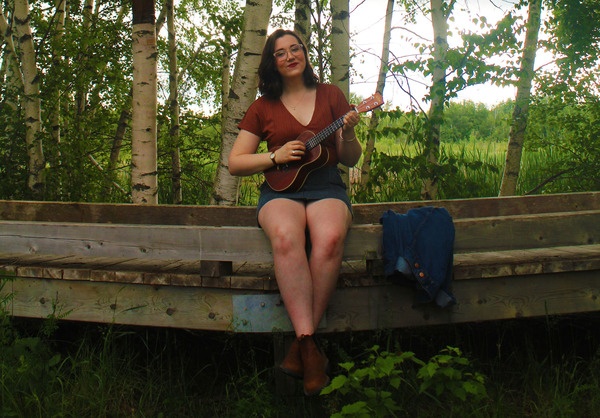 @skopemag news – friday – may 19, 2023 @ 2 pm est
https://www.facebook.com/SkopeMag/
https://twitter.com/skopemag
https://www.youtube.com/@skopetv2
https://www.instagram.com/skopemag/
APP – Apple iTunes –
https://itunes.apple.com/app/id1465224822?mt=8
@skopemag APP – Google / Android –
https://play.google.com/store/apps/details?id=hr.apps.n207414718
Support @skopemag –
https://www.paypal.com/donate/?hosted_button_id=3APKAKT8K6ETW
RISING POP ARTIST LEONELLE DROPS HEARTFELT NEW SINGLE "HOW TO BE BRAVE"
"When I'm with him I think about you and all the shit you put me through," the Granville, Ohio native sings over melodic beats and soaring strings. "I don't wanna know what you been up to, who you taking home but I still love you." The vulnerable chorus reaches its crescendo as she professes: "I don't know how to be brave." Instead of succumbing to emotion, Leonelle conjures hope and healing as she then looks to the future over the course of the song.
Metallic hardcore band Ephemeral release Tower Of Silence EP on DAZE
Today, South Florida metallic hardcore band Ephemeral, have released their debut EP, Tower Of Silence, on DAZE. Working with Anthony Burke (Magnitude, Envision) who handled recording, mixing, and mastering, Ephemeral has crafted five songs that hit with equal parts rage and melancholy. Drawing influence from an array of acts like 100 Demons, Morbid Angel, Bolt Thrower, and Confusion, the band set out to write metallic hardcore with epic riffs for what would become Tower Of Silence.
OUT NOW: Rezz And Grabbitz Release Alt-Electronic Single 'Signal' via HypnoVizion
Today, Canadian bass music legend and HypnoVizion label head Rezz and rocktronic artist Grabbitz reunite for their second collaborative single 'Signal'. The latest in a string of goth-inspired releases from the producer/DJ, 'Signal' serves as the second single off Rezz's forthcoming IT'S NOT A PHASE EP, due out this summer.
Dan Reardon Follows Up Release of "Heaven" with Special Alternative Country Version
"This song is a song that I recut a couple years ago while working with my friend Will Pugh. The song came out great and it's always been a fan-favorite," tells Reardon. "This song has been brought back to life and re-released with the help of Jimmy Ritchey. It's only fitting to give the world a second chance to listen to the version as it has a bit different pop feel and slightly different arrangement."
GRAMMY AWARD-WINNING R&B SONGSTRESS BEE-B RELEASES NEW VIDEO "THAT GIRL"
Country Songstress Ashley Anne Releases New Single "Get Well Soon"
"Get Well Soon is a song I wrote for the bullies as well as those who have been bullied. I sympathize with people who are hurting and inflict their pain onto others, I mean that. I wrote this song right after I had been called out for something I was insecure about to begin with, and the pain I felt was immense," tells Ashley. "Thinking about empowering anyone who has ever been a victim of bullying, as well as emphasizing to people that kindness does make a big difference. Rather than it being a "screw off" song, I wanted to make light of a dark situation."
KENNYHOOPLA RELEASES NEW SINGLE & MUSIC VIDEO "YOU NEEDED A HIT//" TODAY
ACCLAIMED ALT-FOLK QUARTET DARLINGSIDE RELEASE CONTEMPLATIVE NEW TRACK "DARKENING HOUR"
Everything Is Alive finds Darlingside taking risks, a departure for a band known for ubiquitous vocal harmonies and a uniquely democratic songwriting process. While lush arrangements and melodic word-building still flourish throughout the album, Darlingside is embracing the individual strengths of band members Don Mitchell, Auyon Mukharji, Harris Paseltiner and David Senft. The results are compelling, offering listeners an extra dimension of the band's trademark lusciousness.
Out Today Samory I "Crown"
"so easy", new single from Jordi out now!
"This song stemmed from getting easily mad at myself and how my emotions make it so I feel like I can't trust myself. Self-sabotage. But then in the end, you've got yourself and you end up having to trust yourself anyways," says Jordi on the track.
TAELA Unleashes life's a bitch…still +Official Video For New Single "i can't"
"I wrote "I can't" to encapsulate the miserable feeling of loving someone so much that you're willing to lose who you are and sacrifice your well-being to keep them around. I wanted this song to be my final "goodbye" to the anchor in my life, someone I loved so much with all of my being who just wasn't capable of loving me on the same level. This was such an emotional release. It was so therapeutic for me and hopefully it will be for others who have been in a similar situation. I'm really proud of this one."
poptropicaslutz! 'Truth Is In The Glitter' Summer Headlining Tour Starts July 21
Alt-pop wunderkinds poptropicaslutz! and aldrch share their split EP, Gossip Team, out today via Epitaph Records. Written by all three artists and produced by aldrch, their vibrant fusion of characteristically charming hooks and earnest-yet-amusing lyrics put a fresh, current spin on the Y2K bops we all reminisce about without falling into imitation.
New Music This Week – Paul Simon, Dave Matthews, Kesha, Brandy Clark and More
Here are the AllMusic editors' picks for the most noteworthy releases this week. Looking for more? Visit our New Releases page.
LA BASED, NY BRED RAPPER HUDI DROPS "YUNG" OFF NEW MIXTAPE 'HOLY SMOKES!'
Before he was Hudi, he was Hudson Prichett, an early aughts uptown kid whose grandmother nicknamed him "Huddy" and who grew up with the sounds of 50 Cent, Jay-Z, The Neptunes, Missy Elliott, and Eminem in his walkman headphones. The budding artist began rapping as a kid, but he first experimented with making music in secret, borrowing his mother's blue snowball mic (she sings, teaches vocal coaching at NY, and at one time wrote for The New York City Jazz Record) and messing around with Garageband and Logic in the confines of his own room.
HANNAH ROSE PLATT — New Album 'Deathbed Confessions' – out Today
Produced by Ed Harcourt, the album is her first release with the Xtra Mile Recordings label and comprises a collection of ghoulish ghost stories, melodious murder ballads, and humorous hammer-horrors.
Dallas Burrow Paints A Full-Circle Picture Of His Home With New Single "River Town"
"The hill country of the Lone Star State, and my hometown in particular, is a community that revolves around its rivers, lakes, and swimming holes, offering folks, and especially kids growing up there, an eternally timeless pastime," says Texas-born and raised Americana songwriter Dallas Burrow.
9Left Dead Release New Single "One Last Day" via Dead Ned Productions
9Left Dead recently made the trip to Nashville, Tennessee to record their new EP Love After Death with multi platinum producer Malcolm Springer at East Iris Studios (formerly House of Blues Studio).
The first single "One Last Day" is a pure hard rock heavy hitting love story that grabs you by the heart and won't let go. It is now available on all platforms via Dead Ned Productions.
RISING COUNTRY POP STAR TANNER ADELL SHARES THE DREAMY OFFICIAL VIDEO FOR "THROW IT BACK"
Emerging Nashville-based singer/songwriter Tanner Adell is back with the visual for her latest single "Throw It Back" which skillfully blends elements of country and pop with influences of R&B. The official video shot in Florida shows Tanner at sea, bait and hooking her catch – then throwing it back. The genre-bending singer in lighthearted fashion uses today's release to paint a fun and vivid picture of moving on, playfully singing "if you don't like the fish you catch, throw it back!"
Marie Wise-Hawkins Unveils Summertime Anthem, "Find Me on a Beach," Available Now
Rising country sensation Marie Wise-Hawkins is ready to make waves with the release of her latest single, "Find Me On A Beach." The summertime anthem captures the essence of her classic California Country sound while playfully exploring the temptation of escaping the daily grind to indulge in a day at the beach.
Frank Viele Shares "The Trouble With Desire"
BOTANIST release and stream new album 'VIII: Selenotrope'
This Friday, May 19, 2023, "VIII: Selenotrope", the new album from plant-based metal avant-gardists BOTANIST finally comes to full bloom and blossoms in shops around the globe and is also streaming in full on all relevant digital platforms.
OSEES Announce New LP, Share "Intercepted Message" Single + Vide
PNAU SHARES NEW SINGLE "STARS" FEATURING BEBE REXHA AND OZUNA
PNAU have become masters of the blockbuster collab, quickly building upon the international smash hit "Cold Heart" with Elton John and Dua Lipa by delivering big moments with Troye Sivan ("You Know What I Need") and Khalid ("The Hard Way"). This time around, the Australian electronica trio have teamed up with two fresh international stars in the shape of the international chart-topping and Grammy Award-nominated Bebe Rexha and the Puerto Rican crossover reggaeton sensation Ozuna for the new single "Stars." The three artists share a huge following at Spotify with a combined total of more than 115 million monthly listeners.
Clare Siobhan shines with a sudden light on "Flare"
"'Flare' is a song about change – about struggling with it, weathering it, and finally moving through it with grace," said Clare Siobhan (she/her). "I wrote this song while driving back home after receiving some unexpected and scary news; I was thinking about the unpredictability of change, and I was worrying about my ability to cope with it."
Oakland post-punk band Low Praise shares "Time Is Calling" music video from new album 'Dressing' which is out today
The band's debut full length DRESSING (out TODAY!) was recorded over two sessions split apart by a year of peak Covid. During this time Low Praise was forced to evolve and collaborate remotely, leading to new experimentation in sounds and structure. The band then came back together to reimagine these digital creations in their stripped down three piece live format. The end result, DRESSING, sees Low Praise deliver their most diverse and wide reaching songs to-date, unified by themes of anxiety and helplessness that they collectively experienced during that time.
For Skope: Nitro Fun bridges music and gaming – chiptune/hip-hop/trap-inspired "Bass Like" is out now on Dim Mak
Country Singer-Songwriter Bree Jaxson Releases New Single "Strangers Again"
In an exclusive premiere with All Country News, Bree tells the inspiration behind the heartfelt new release. "This song came from a place of healing and sadness. I wanted to demonstrate the importance of self-worth, as well as reassurance that you are strong enough to walk away and heal over time but still being okay to be sad that someone you loved will no longer be in your life," tells Bree.
GENIA RIDES FOR THE UNDERDOG ON "FALSE PROPHET," HER 4th NEW SINGLE
Genia, the uncategorizable singer, rapper, and fierce R&B phenom from the streets of Victorville, California, who found her groove earlier this year on her aptly-titled "Introducing" smash debut single + video via Def Jam Recordings – which hit #1 on the Soundcloud New and Hot: R&B Charts – rides once again for the underdogs on "False Prophet," the new single + video out today. Genia has stated that this is the final advance music prior to the release of 4PM IN THE VILLE, her debut mixtape.
DYLAN CONRIQUE RELEASES NEW EP 'PIECES' + VIDEO FOR "DOWN FROM THE HIGH"
The 5-track extended play explores what it means to grow up and move into the future, while also longing for the simplicity and innocence of the past. The melancholy of becoming an adult and experiencing love and change is explored through nostalgic ballads "pieces," "down from the high," "sticks and stones," "gatekeeper," and the fan favorite "Birthday Cake."
Miss Velvet Shares "Long Way Home" Single + Video
CHASE SHAKUR SERVES UP CAPTIVATING NEW SINGLE & MUSIC VIDEO "x's n o's" TODAY
The track laces a laidback beat with an otherworldly loop. Over this backdrop, he flexes his dynamic range. Right from the jump, he leans into a smooth cadence as he reminds, "'Cause you know karma comes in different ways," before he pleads, "Tell me is my love enough." The accompanying visual unfolds as a day in the life of Chase. Directed by frequent collaborator Khari McLoud, he links up with family and friends in his hometown, while experiencing the ups and downs of his relationship. It threads together vignettes of Atlanta through his eyes, welcoming audiences into the heart of his world.
Alan Chang Drops Vibrant Visual For Love As A Weapon
Rising jazz pianist and songwriter Alan Chang has just dropped the video for his new single, "Love As A Weapon," an anthem about the complications that come with partnerships. This beautiful visual was shot around Amsterdam, bringing to life vibrant colors and a vintage feel. The video was directed by Pasqual Amade.
Out Today: JULIANA EYE Dedicates Debut EP 'LATE BLOOMER' to Her Teenage Self
The Toronto-based songwriter took to music obsessively at the early age of thirteen as an act of rebellion against her traditional upbringing. LATE BLOOMER is a 6-track homage to her teenage self, produced by Tal Vaisman (KADEEMA, Wayley, Dawson Gamble). Drifting through themes of escapism and nostalgia, the debut EP became a way to revisit her youth and make sense of the growing pains. She reframed negative experiences into something beautiful instead of bleak, learning that there can be a bloom after a deep freeze.
"THE DRUGS AREN'T WORKING" is a fever dream about driving recklessly through life. You're forced to face your demons when your vices no longer help you escape reality, and the things you've been putting off finally catch up with you.