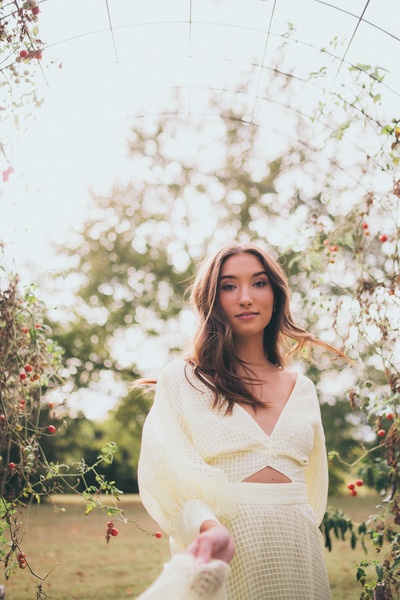 Nashville-based country-pop singer-songwriter Erin Gibney sat down with @skopemag to talk about her gorgeous, heartfelt new single, "Exit Signs" (out now).
@skopemag: What inspired "Exit Signs"?
Erin Gibney: "Exit Signs," was an incredibly difficult song for me to write, but one that I am extremely proud of. It talks about the moment that you realize it's time to leave a relationship. It's something I think we have all felt in our life, the overwhelming realization that something or someone is no longer right for you. This song takes you through the feelings I felt in the early stages of my recent breakup.
@skopemag: Who did you work with on the song and what was that like?
Erin Gibney: This song was written by Kris Allen and me. We wrote together while I was in the midst of a break with my now ex-boyfriend, and Kris really helped me put how I was feeling into words. I knew that I wanted to center the song around traveling because it was a big part of my former relationship. I knew when I left the co-write that it would be one I would want to record.
@skopemag: What do you hope the message of this song is?
Erin Gibney: That it comforts anyone going through this situation. It takes a lot of strength to walk away from someone you love, and it's an incredibly confusing thing. I hope this song is like a warm hug that says, "I get it, and you're not alone."
@skopemag: What can you tell our readers about your TikTok?
Erin Gibney: I have loved building a community on TikTok, and I feel like it is the place where people can go if they really want to get to know me. When I joined the platform, I took every video really seriously and felt disappointed every time a video didn't go viral. I feel like now it has become a way for me to connect with my audience online and really just be myself. I love making videos even if they're just about my day or stories about me.