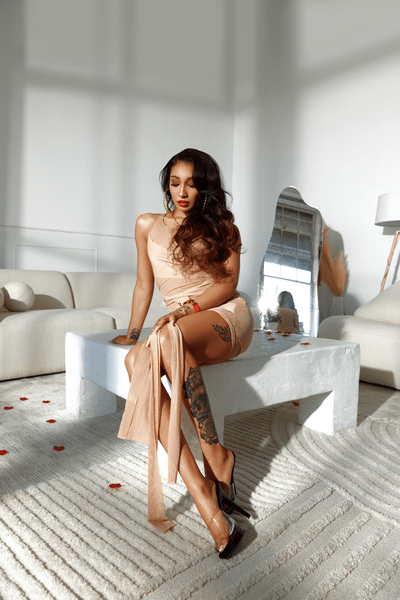 In the dynamic world of R&B, rising star Breezy Casanova has teamed up with the talented rapper Sally Sossa to release their latest track, "Proud of You". Breezy, a Black-Mexican singer hailing from Phoenix, Arizona, has quickly gained national recognition for her soulful R&B melodies, catchy hooks, and smooth vocals. Influenced by esteemed artists such as Mariah Carey, Jhene Aiko, and Khelani, Breezy has been making waves since 2020.
"Proud of You" is a testament to the incredible chemistry between Breezy Casanova and Sally Sossa. The track's fierce yet chill vibe perfectly represents Breezy's signature style, while Sally's hard-hitting flow adds a new dimension to the song. From the moment the track begins, listeners are immersed in a musical journey that resonates with both the heart and the soul. The seamless blending of Breezy's smooth, soulful vocals and Sally's commanding delivery creates an unforgettable melody that will have fans singing along.
Beyond its musical brilliance, "Proud of You" delivers a profound message of love, support, and female empowerment. The accompanying music video tells the story of an undercover agent on a mission to rescue trafficked women from a brothel. Portraying the role of a passionate wife determined to make a difference in the lives of these women, the video concludes with a powerful message of hope. It serves as a reminder that even in the darkest of circumstances, there is always a glimmer of hope. Breezy Casanova's commitment to spreading positivity and empowering others shines through in this inspiring visual representation.
Watch the music video: