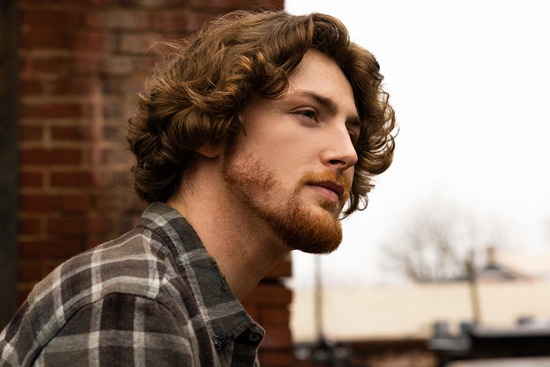 @skopemag news – monday – may 15, 2023 @ 2 pm est
https://www.facebook.com/SkopeMag/
https://twitter.com/skopemag
https://www.youtube.com/@skopetv2
https://www.instagram.com/skopemag/
APP – Apple iTunes –
https://itunes.apple.com/app/id1465224822?mt=8
@skopemag APP – Google / Android –
https://play.google.com/store/apps/details?id=hr.apps.n207414718
Support @skopemag –
https://www.paypal.com/donate/?hosted_button_id=3APKAKT8K6ETW
KickAss music and camping festival returning to Sunshine Coast Hinterland
Picturesque Sunshine Coast Hinterland welcomes KickAss Festival, the annual music and camping event back for 2023 after a successful launch in 2022. With an impressive lineup showcasing some of the best of Australia's talent, tickets are on sale at 9 am today.
The festival is set to take place at the picturesque Kenilworth Showgrounds from September 8-10, 2023, and will feature an impressive lineup of top Australian musicians, James Reyne, The Beautiful Girls, Kingswood, Dragon, GANGgajang, Ash Grunwald, Sunny Coast Rude Boys, Mason Rack, Fat Picnic, Bearfoot, Lecia Louise, Jerome Williams, August River Band and Flaskas.
Deepak Chopra & Erez Safar in conversation, Watch it now!
HOL Embraces New Life Chapter With 2023 Single 'Lipstick Muse'
HOL turns 20, returning in 2023 with the powerful Lipstick Muse combining dreamy vocals with rock riffs.
HOL has been making music for over 5 years. From 80's Rock to Folk and everything in between, HOL crosses the barrier of musical style. She could easily be categorised as genre fluid. Her sound is unique and artistically distinctive.
[Video Submission] Amadeus360 ft. M.O.P. & Ras Kass "How The Block Sound"
One of the many perks of being a veteran of the rap game is the robust Rolodex that inevitably comes with that. Just ask boom-bap producer Amadeus360, who's worked with everyone from Kool G Rap to Paul Wall since coming up in the '90s under the mentorship of Kid Capri.
"Baila Cha Cha Cha" el nuevo sencillo de Edwin "El Calvito" Reyes
En los pasados años, hemos tenido la dicha de conocer a varios artistas quienes cada día apuestan a sí mismos, sin miedo al qué dirán, trayéndonos temas que de inmediato se pueden convertir en nuestros favoritos; futuros clásicos. Este es precisamente uno de esos casos. Edwin "El Calvito" Reyes, nos vuelve a deleitar con un tema fresco y atrevido, pues nos presenta su nuevo tema llamado "BAILA CHA CHA CHA".
Sprawling 9 minute Andrew Scheps produced epic from Fellow Robot!
For 'Misanthropioid', 'Fellow Robot has teamed up with Andrew Scheps (Green Day, RHCP, Adele, Metallica, Hozier, Johnny Cash) who helped co-produce and mix the album from his home studio 'Punkerpad' in Titton, UK.
OUT NOW: Elegant Composer vaghy shares 'Bite' single (FFO: Nils Frahm, Philip Glass, and Stephan Moccio.)
BAILEY ZIMMERMAN'S FULL-LENGTH DEBUT, RELIGIOUSLY. THE ALBUM., OUT NOW ON PARLOPHONE
Heartbreak, change, growing up, letting go, moving on, and (maybe) finding love are just a few of the relatable stories Zimmerman shares on the album with intimate attention to the small things. The anxiously awaited project hits close to home, with songs that recall every little detail—whether it be the last ember of a Marlboro light, the emptiness of a goodbye kiss, or the final tear before walking out the door. It's raw and real 21st century country, mixing lyrics that tug at the heartstrings with a sense of humor, a whole lot of soul and just enough of a rock kick to bring an arena to its feet.
Multi-faceted producer, DJ and instrumentalist ELLE SHIMADA releases captivating new single "ABOUT BLANK ____"
Tokyo-born, Melbourne-based Elle Shimada showcases a bold exploration of sound and emotion within her latest release. Combining elements of Drum n Bass, textured soundscapes, and emotive cinematic compositions, "ABOUT BLANK ____" delivers a powerful and unique sound highlighting Shimada's innate ability in crafting some of the most exciting, genre-bending music in today's electronic scene. The lyrics, featuring vocalist Rara Zulu, offer a raw and honest experience into the journey of strong, independent women as they deftly navigate their vulnerability and emotions. A subject matter that is both relatable and challenging, Shimada's delivery is a strong testament to her unique ability in capturing human experience through music.
NOT A TOY REVEAL ANTICIPATED NEW SINGLE 'NERVOUS'// LISTEN HERE
With teasers of the single going viral on Tiktok, Denver based genre-bending group NOT A TOY today reveal their anticipated single, "Nervous". Taken from upcoming debut album "PRBLMS", The track showcases the imaginative beats and layered vocals that have seen the group pick up a grass roots following. A genre-fluid cut touching on indie, rock, hip-hop and R&B, "Nervous" cements NOT A TOY as an act to watch this year. Speaking on the track, the band state:
Jaja Morph Shares New Single "My Way"
Jaja Morph is a rising star on the music scene whose journey as a rapper and music artist began during the 2020 lockdown period. Hailing from south London, UK, Jaja Morph is of mixed heritage, with a Nigerian father and a Jamaican, Scottish and Chinese mother. His unique blend of cultural influences is evident in his music, and his distinctive, flavourful sound has earned him a fast-growing fanbase and support from the likes of BBC Introducing.
Devin James Fry releases his post-pandemic masterpiece 'Retrellion' – a new world comprised of Retreat and Rebellion
'Retrellion' is a departure from Devin James Fry's previous sound, which typically featured him fingerpicking a guitar, either alone or in the context of Name Sayers, the adventurous psychedelic rock band he fronts.
TRAVIS JAPAN RELEASES SECOND DIGITAL SINGLE "MOVING PIECES" VIA CAPITOL RECORDS
"Moving Pieces" mixes traditional and new elements of dance-pop music for a unique track that is guaranteed to be stuck in listeners' heads on a loop. It serves as Travis Japan's second digital release under Capitol Records following, "JUST DANCE!" which was released in October 2022. The track was written and produced by Poo Bear, who has worked with artists such as Justin Bieber and Billie Eilish. In addition, the new song comes choreographed by Travis Payne, who assisted in the original formation of the group and in whose honor, they are named.
Methedras Reveals Lyric Video For New Single "Psychotic"
Italian thrash-death metal act Methedras has released a brand new single and lyric video for "Psychotic", second track taken from the new album "Human Deception" out on June 16th. "The concept in this case was to create a 'psychotic' track, where the word discomfort was clear and easy to understand" explain Daniele Colombo "Started with a riff and the idea to mix melodies and growl in the vocal part, we have strengthened the whole with the brilliant collaboration of Francesco Ferrini (Fleshgod Apocalypse) who has added orchestral parts inside the track, with a slow and incisive BPM". The videoclip of the first single "Envy Society" is available HERE.
LIQUID FLESH: French death metallers premiere "La Danse Des Ombres" video
French death metallers LIQUID FLESH are now premiering the new video for "La Danse des Ombres". The song is taken from the band's new album "Dolores", due out on May 26th 2023 via Time To Kill Records.
boka provide a fertile soil of house, disco, R&B and electronica
After making a welcome return with the funk-flecked crossover jam 'Stone Cold Girl (Pt 1)' last year, as well as their blissful follow-ups 'Want Me To' and 'Let Go' at the start of 2023, vivacious quintet b0ka continue the support for their hotly-tipped new album with the vibrant new offering and title track for the album 'Forever, My Friend'.
FORAGER Announce Debut Album
First, a spontaneous bike ride to Coney Island, then a chance encounter with your high school English teacher at a rave. These two events inspired the sentiment behind "Fuji or a Trek": things that used to make you feel youthful suddenly seem to do the opposite. That theme is underscored by a dramatic musical gesture—halfway through the song the uptempo drum and bass beat swerves into a slow, heavy funk groove.
Premiere: Basking in FORAGER's Funk-Fueled Fever Dream, "Fuji or a Trek"
Toronto's Mother Tongues Debut Celestial New Single "Worm Day" via FLOOD
Mother Tongues, the Toronto-based band led by vocalist/bassist Charise Aragoza and guitarist/vocalist Lukas Cheung, today released their celestial and summery new single "Worm Day," off their forthcoming debut album Love In A Vicious Way, due out July 21st via Wavy Haze Records. The track lyrically depicts compulsive, incessant thoughts that tunnel their way into our brains, and arrives alongside a video—premiering at FLOOD Magazine—that captures a carefree reverie from days gone by. "The video is a little window into our universe, a celebration of the people and adventures that have gotten us to where we are," explains Cheung. "A collage of footage from tours, studio performances, artwork from our brilliant friends, and other little snapshots from our lives." Love In A Vicious Way is available for pre-order here.
Fresh Music: Trailblazing Singer Marianna Winter shares 'Consequences' Video (FFO: SZA, Kehlani, and Alina Baraz.)
KIM PETRAS Announces Album & Graces Cover of Sports Illustrated Swimsuit Issue
GRAMMY-winning international pop sensation and critically acclaimed songwriter Kim Petras has announced the release of her highly anticipated debut album Feed The Beast, out June 23 via Republic Records/Amigo Records.
LYDIA CAN'T BREATHE Release New Single "Please Be Over" + Official Music Video
Lydia Can't Breathe's "Please Be Over" was recorded and produced by Andrew Wade and Andy Karpovck at The Audio Compound in Orlando,FL. They are the same producers that worked with Motionless in White, Attila, and A Day To Remember.
Verra Cruz drops raucous and empowering single "King"
Verra Cruz form the British alt-rock infused musical project of trio Marc James (guitar/lap steel/vocals), Henry Cross (bass) & Jimmy Cooke (drums). Known for their hard-hitting anthems and signature lap steel guitar, of which they stumbled upon in a small boutique guitar shop in Memphis, TN, the three-piece band have been creating mighty, raucous tracks, laced with spiritual and personal themes.
The Intemperate Sons Release Official Music Video for Single "Game of Keep Away"
Indie rock band The Intemperate Sons released the official music video for the title track from their highly anticipated new album Game of Keep Away that will be released to all major platforms via FRAME|WORK in the fall of 2023. The band is in the early stages of planning a fall run of shows on the west coast.
Sweden's HOT BREATH Returns With Video For "Keep On Calling"
Sweden's HOT BREATH returns with the new hot digital single and visually stunning music video "Keep On Calling". The track is a highly energetic rock explosion with powerful vocals and thrilling riffs, of which the band comments:
"'Keep On Calling' is a song about trying to break free from forbidden duets – even though your body is as tense as a bow-string".
Kenny Domash Releases New Video In Support of Single "If I Was A Beer"
Country singer-songwriter and all-around fun guy, Ken Domash is sharing his new video, "If I Was A Beer" today on Youtube. Ken was heavily involved in creating the video, working with Sky Dive Films', Zac Adams, and hand-drawing the custom "If I Was A Beer" beer can labels. used in the video. When discussing the creative process, Ken notes that "Zac really took the idea of me playing both parts to another level. He immediately interpreted this storyline as having a "great reveal" in the end, that I was the other guy. He really took the role-play idea and made it clever. It brought mystery. Surprise and made this a real love story." Ken is a devoted family man who pays tribute to his late father, an avid Country fan, by wearing his boots and belt buckle in the video. Ken's wife, Aimee, joins him in the video as she's done in his past releases, playing his love interest in, "If I Was A Beer."
Tara Van Shares Empowering Debut Album 'Rise'
Although Toronto singer-songwriter Tara Van grew up in an artistic and welcoming family, she felt that she was somehow born missing the rhythm, dancing to her own beat. On her journey she has graduated from a performing arts high school, written a musical which was presented at Page 2 Stage in the UK, been diagnosed with ADHD, gone through a self-discovery of her queerness, and more.
Eem Triplin Shares "WALKED IN" Video
Winning fans with his playful personality and self-produced soundscapes, Eem Triplin is one of rap music's most promising rising stars. Taking fans along for the ride on his flex-heavy banger, the Johnstown City, PA native drops the video for "WALKED IN." Directed by MetroBlu, the video shows behind the scenes footage from Eem's time on tour with LUCKI – shutting down shows across the US, shooting hoops at the Lyrical Lemonade offices and making it rain a little here and there. "WALKED IN" is set to be featured on Eem's upcoming debut EP, STILL.