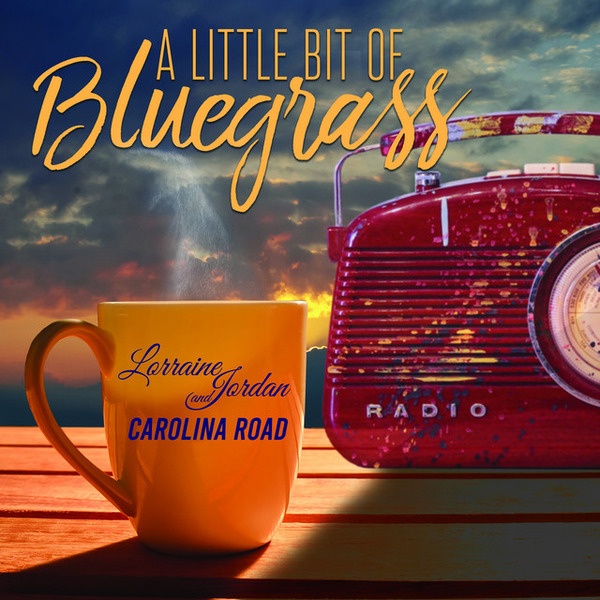 Country balladry is one of the most overthought elements of America's favorite genre, but Lorraine Jordan isn't about to complicate her sound with a lot of overly elaborate beats in the new single "Mama's Cross." Much as she makes clear to us in the lyrics of this song, her interests lie far more in taking big risks than sticking with the predictable posturing a lot of her peers are experimenting with in 2023. Country music's future is being crafted by the go-getters in the game today, and Jordan is an artist genre loyalists need to keep an eye on.
The guitars don't just creep up in the harmony here, but instead, drive it home as hard as any vocal ever could. There's a lot of growl to their output in the mix, and I love that Jordan left it unchecked in terms of filtration; where most of the country singers that I review have a problem contending with a lot of big melodicism, she seems to embrace the challenge of staying as loud as her backing band Carolina Road is. There's scarcely a moment where she doesn't sound in charge, and I doubt her presence is limited to this kind of performance alone.
Balance is essential in bluegrass and country music especially, and I can tell that Jordan thinks a lot about contrast when she's writing a track. There's just such an elegant juxtaposition to the instruments here that it's rather obvious we're listening to someone who has a lot of interest in details over decadence, and depending on how wide an audience she's able to expose "Mama's Cross" to, there's a good chance that she's going to be able to blow a lot of her competition out of the water before they ever have a shot at where she's going next.
This groove is outright pushy given the slow tempo of the music as a whole, but the way I see it is that Jordan needs it to be. She does a lot better with a feisty bottom end than she does something more down-tuned and simplistic, and I don't have to hear more than this single to be certain of as much. There's something that excites her about the rush of rhythm she's getting into here, and while I don't doubt she could perform a ballad with a lot of heart, she was made for the longing, honest sound she presents us with in this release.
Lorraine Jordan celebrates the life of her mother and the legacy she's left behind in more ways than one in "Mama's Cross," and I think that with her sticking to an experimental frame with her work she's going to wind up with a lot more followers than detractors in no time. This is a good time to be getting into the country circuit, and judging from the way she manages her melodic elements in this performance, she's got just the kind of attitude that country lovers from one coast to the other have been craving a whole lot more of in the last few years.
Gwen Waggoner