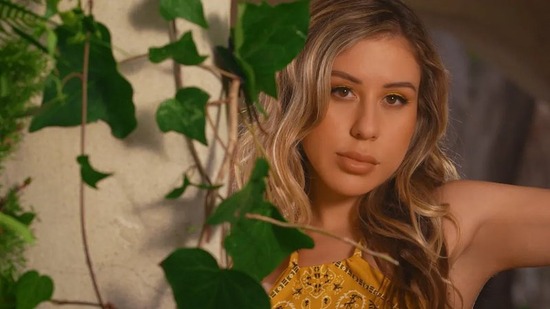 @skopemag news – wednesday – may 10, 2023 @ 10 pm est
https://www.facebook.com/SkopeMag/
https://twitter.com/skopemag
https://www.youtube.com/@skopetv2
https://www.instagram.com/skopemag/
APP – Apple iTunes –
https://itunes.apple.com/app/id1465224822?mt=8
@skopemag APP – Google / Android –
https://play.google.com/store/apps/details?id=hr.apps.n207414718
Support @skopemag –
https://www.paypal.com/donate/?hosted_button_id=3APKAKT8K6ETW
Beach Fossils share new single/video "Seconds" | New album "Bunny" out 2nd June via Bayonet
Today, Beach Fossils share their new single/video, "Seconds," from their forthcoming album, Bunny, out June 2nd on Bayonet. "Seconds" is a charming cut, balancing irresistible guitar lines with frontman Dustin Payseur's bittersweet lyrics: "When you are here // Seconds are so clear // And it's all // fading away." "Seconds" follows singles "Don't Fade Away," "Dare Me," and "Run to the Moon," which was praised by Consequence as "a welcome return from a band that is sure to soundtrack your summer." The accompanying video is a collage of clips from the band's recent Australian tour. Payseur adds, "Seconds is a song about realizing you love somebody more than they love you."
SF'S SPIRITUAL CRAMP DROP NEW SONG + SIGN TO BLUE GRAPE MUSIC
San Francisco punk band Spiritual Cramp have released their first music since 2021 with a new song, "Phones Lines Down." The song will be included on a two-track, 7-inch available via Blue Grape Music on June 16th. The song proceeds recent shows with Iggy Pop, V**gra Boys, Militarie Gun, Deafheaven, and more, with upcoming headline shows happening in Chicago, Detroit, Toronto, and Minneapolis next month (dates below). The band, who formed in 2018, recently signed to the newly founded Blue Grape Music, launched earlier this year by former Roadrunner Records A&R head David Rath and original Roadrunner founder Cees Wessels. The band, who have a series of EPs under their belt, expect to release their debut record later this year.
Jamie Miller Shares "Maybe Next Time"
"This song marks a new chapter in my life, one where I've learned to trust myself and the journey I'm on. The lyrics delve into the heartache we've all felt in one way or another – the longing for a love that's just out of reach," shares Jamie. "I hope to share with my fans the belief that there's always a chance for redemption and growth. Here's to hoping that next time is the time we all find what we're searching for."
YEULE SHARES NEW SINGLE + VIDEO "SULKY BABY
Multidimensional artist Nat Ćmiel, a.k.a. yeule, shares their first offering of 2023 with the single "sulky baby" alongside announcing signing to Ninja Tune and sharing a string of headline shows in the US and UK. The track blends 2000s alt-rock and shoegaze infused with melancholic satire. yeule has described the song as a conversation with a younger version of themselves.
VIRAL TYRANT: new video + debut album on Ripple Music
Portland-based blackened doom and sludge metal merchants VIRAL TYRANT announce the release of their debut album "Vultures Like You" this July 21st on Ripple Music, and debut their new single and video for "Vosturan" today!
Eric Sleeper Releases Passionate New Single "K is for Karma"
Seasoned singer-songwriter Eric Sleeper has released his newest single, "K is for Karma." With honest, cutting lyrics and a stripped-down acoustic guitar, Sleeper explores the nuanced concept of karma. Upon discussing his inspiration for "K is for Karma," Sleeper says, "This song is about understanding when you are getting taken advantage of or used and the toll it can take on you." "K is for Karma" is available now on all streaming platforms worldwide.
Ethereal and Serendipitous Pop feat. Kayla DiVenere
viisi's serendipitous opening track "one day" features Kayla DiVenere. The raw passion immerses the listener in currents of saccharine melodies in this dreamy song. "i lost who i am" was written about the distance viisi faces from his old friends and family while living in LA and chasing his dreams. viisi confides, "Episode II: Red Windows deals with a lot of internal monologues that I feel as an emerging artist." Over woozy reverbs and gritty acoustics, viisi reflects on his journey as a rising musician.
Tara Macri Releases "Waking Up In California" Alias One Remixes
Made dancefloor ready by up-and-coming house and electronic producer Alias One, "Waking Up In California (Alias One Remix)" and Waking Up In California (Alias One Extended Club Mix)" amp up the breezy, sun-soaked pop perfection of the original track to capture the carefree energy of a warm night on an island getaway with tropical synths, dance beats, and mesmerizing rhythms.
Track Out Today from Sand Box
"Free" is a gritty, nostalgia-laced tune that flips the mirror onto American culture with provocative lyrics, a thumping rhythm, and a soulful saxophone finale that illustrates the freedom we're missing.
FEN reveal new single 'Truth Is Futility'
FEN release the epic and constantly shape-shifting track 'Truth Is Futility' as the second single taken from the East Anglian's forthcoming album "Monuments to Absence", which is slated for release on July 7, 2023.
McBride & The Ride New Music Video "Along Comes A Girl"
The song shares a sentimental message of having daughters through all stages of life. Between the three original members of the band, Terry McBride, Billy Thomas, and Ray Herndon, each proudly sports the title of either dad, stepdad, or grandad, to daughters and granddaughters. McBride, dad to 3 girls, wrote the song along with Nashville songwriters Jon Nite and Skip Black and confides that having all girls changed his life.
Nationally Acclaimed Singer-Songwriter and Author Kelly Lang Releases New Video For Duet With Olivia Newton-John
Singer-songwriter and author, Kelly Lang has created a behind-the-scenes video to coincide with the release of Olivia Newton-John's final duets album Just The Two of Us: Duets Collection Volume 1. The project features duets with Dolly Parton, Mariah Carey, Barry Gibb, Michael McDonald, John Travolta, Paul Anka, Jim Brickman, Richard Marx, Kelly Lang, and more. The video for "How Can You Mend A Broken Heart" was premiered by Woman's World.
Olivia Newton-John's Last Studio Recording Captured in Touching New Music Video [Exclusive Premiere]
Naira Marley Drops "Body"
Heavenward creates a bright swirl of alt-grunge on single "Choke"
On Heavenward's new single "Choke," bright melodies and grunge-centric guitars swirl amongst soaring vocals creating an immense sound. Coming from the mind of Kamtin Mohager (The Chain Gang of 1974, ex-Teenage Wrist), the track serves as the second single off the upcoming album Pyrophonics, which will release out June 16th on Fever Ltd.
News Item – Brooklyn Funk Essentials New Album + Video
Brooklyn Funk Essentials serve up their 7th long player 'Intuition' today, which is accompanied by a focus track of the same name. The 'Intuition' focus track comes together with an irresistibly funky video featuring vocalists Alison Limerick and Desmond Foster, who are catching pure vibes on a sunny rooftop, while the rest of the band jam in the studio. The call and response theme of the song, underpinned by Hux's funky drummer beats and the brass breakdown sees Alison and Desmond sing about being in tune with each other, an invisible connection that binds them, very apt for the tight BFE band who can't put a funky foot wrong!
LANA DEL REY RELEASES NEW VIDEO FOR 'CANDY NECKLACE'
Lana Del Rey releases her new video for 'Candy Necklace', the fourth single taken from her critically acclaimed ninth studio album, Did You Know That There's A Tunnel Under Ocean Blvd. The track is out via Polydor Records. The latest album is Lana's 6th UK number 1 album and is the fastest selling album of 2023 so far in the UK.
Balmorhea share new single 'New Conditions' ft. Joseph Shabason and Jason Treuting
Today, Texan instrumental ensemble Balmorhea have shared 'New Conditions', a key composition from their second album for Deutsche Grammophon. It offers an irresistible taste of the music of Pendant World, a collection of thirteen tracks created by Balmorhea's co-founders Rob Lowe and Michael A. Muller set to come out on 16 June. Like the group's recently released single 'Step Step Step', 'New Conditions' is accompanied by a companion video made by Odd.One. Its monochrome visuals, familiar yet strange, suggest a universe in a state of constant flux, always changing, never rigid.
TWO FRIENDS RELEASE NEW SINGLE "MORE THAN YESTERDAY" WITH RUSSELL DICKERSON
Seamlessly blending Russell Dickerson's country roots with their airy, beat-making electronic prowess, Two Friends concoct the perfect summer anthem with "More Than Yesterday." Slowly beginning with Dickerson's rich vocals over acoustic plucking, the song steadily progresses, building instrumental and electronic beats , and culminating in a powerful, danceable chorus featuring drums, synths, and a catchy trumpet hook. This collaboration further solidifies Two Friends' innate ability to craft and meld genre-bending tracks while retaining their signature sound that consistently drives fans to the dance floor.
VICTORIA MONÉT SCORCHES WITH NEW FIERY SINGLE + MUSIC VIDEO "PARTY GIRLS" FEAT. BUJU BANTON
"Party Girls is an ode to women around the world who keep celebrations alive!" says Monét. "If you recall any social gathering, nightlife extravaganza or day party you'll likely recall a moment where a woman made it so much more exciting! I wanted to make a song giving credit where it's due, while simultaneously curating a sensual Caribbean-infused R&B song to continue the fun to. I hope this song makes you feel sexy, empowered and appreciated!"
Eric Sleeper Explores the Concept of Karma in Fiery New Track
New Jersey singer-songwriter Eric Sleeper has released his newest single, "K is for Karma." With honest, cutting lyrics and a stripped-down acoustic guitar, Sleeper explores the nuanced concept of karma. Upon discussing his inspiration for "K is for Karma," Sleeper says, "This song is about understanding when you are getting taken advantage of or used and the toll it can take on you." By incorporating elements of indie, folk, and acoustic rock, Sleeper possesses a unique sound that enthralls listeners.
Modern Hard Rock Band PREY FOR SUNDAY Release New Single "Tattoo Man" to all major platforms!
Prey for Sunday is a modern hard rock band that stirs up thoughts of Chris Cornell, Shinedown, and 3 Days Grace, and many other well known artists in this genre. Prey for Sunday is a combination of highly melodic, and dynamic song writing. Hailing from Los Angeles, CA Prey For Sunday formed in 2018 by singer Tony Persico, and Ex-Takara Guitarist Neal Grusky.
Denver's Mainland Break Shares First Single/Video from Debut LP
"'One Way Ticket to Midnight' is a driving indie rock singalong, carried by a propulsive bassline and a gleaming chorus. The narrative of the album walks through the events of a single night, and the title track acts as the record's anthemic peak, where the rock revelry and effortless energy are at their highest. Lyrically, the track also fits the mold of a windows-down road trip tune as the band tours through the excitement the night may hold: "I'm out tonight to bark at the moon / My hair swept back by a Dio tune / I wanna go play cards in a backroom / I'll be up all night, yeah, I'll be nowhere soon / I'm on an inland getaway in the good day Chevrolet." – Under the Radar
Fur Trade Share "Make it to the Morning" Single + Video
[Video Submission] Gotham City Boys "Times Up" (prod. Da Inphamus Amadeuz)
Gotham City Music Group presents Gotham City Boys' members Ricky Bats, Smiley The Ghetto Child, Drew Wolf, Rel Lyfe, Jay Lateif, Jail Hitta and Pop Burna on their exemplary debut album.
Madison Watkins Pulls At The Heartstrings With Touching Single "Mom"
"'Mom' is a song I wrote to not only honor my mom, but moms around the world. I believe Moms have the hardest job in the world and don't get enough credit for all that they do. This song is everything it needs to be for Mother's Day!" – Madison Watkins
Madison debuted the song on TikTok with a video of her Mom's reaction, which pulled at the heartstrings of over 4 million people worldwide.
GAMING MUSIC ARTIST THEFATRAT DELIVERS SECOND SINGLE IN EPIC SAGA WITH "HUNGER"
"I grew up listening almost exclusively to classical music until I was 10 years old. Works from Mozart and Beethoven are much more complex than today's music, which I always found inspiring. And with "Hunger" I wanted to bring some of that complexity into a modern electronic song." – TheFatRat
Destiny Malibu Releases "Out of the Shadows" Album
Out of the Shadows was written and performed by Destiny Malibu as an album compilation of healing. The productions, melodies and lyrics meant to calm the soul and mind during difficult moments in life. As a mental health advocate and podcaster on the Destiny Malibu Podcast, Destiny wrote and recorded these 10 songs with the hope that every song has a special story offering another tool to heal from the inevitable issues we all face in life.
For example, Peace, Miracles, Silver Lining and the title song of the album – Out of the Shadows was scored by the incredible Michael Alan Levine, recorded live at Dragonfly Creek Recording in Malibu, CA. Conducted by: Bijan Olia, and engineered by Charley Pollard. Recording live in studio with the Serrania Chamber Orchestra was a heavenly experience that brought Destiny and the whole team to tears over the amazing honor to record the beautiful artful song and production.
Star Goes Nova's "Eye" is a Spiritual Piece Featuring Sonic Butterfly
Just in time for the Solstice holidays, Sonic Butterfly features Star Goes Nova in this moving spiritual piece. An unusual giant instrument, Sonic Butterfly is an acoustic harp with strings, at minimum 60ft long, that span out over the audience, transforming buildings and natural environments into a stunning, immersive musical instrument. Listeners describe it "like being inside YoYo Ma's cello."
TIM O'BRIEN – the Grammy-winner shares a video for his whimsical new single, "Bear"
Grammy-winner Tim O'Brien has a released a new video for "Bear" premiering today at Bluegrass Today; it's the second single from O'Brien's upcoming album, Cup of Sugar, and will be available on all streaming services starting this Friday, May 10; you can pre-save the single HERE. Bluegrass Today comments on O'Brien's well-known sense of humor and droll wit, both in evidence in this song about a frustrated, jazz-playing bear who just can't get no respect. It's one of the 13 original tracks on O'Brien's next album release, Cup of Sugar out June 16th on Howdy Skies Records. O'Brien shares, "In the 46 years I've been recording, this is my very first release of all original material."