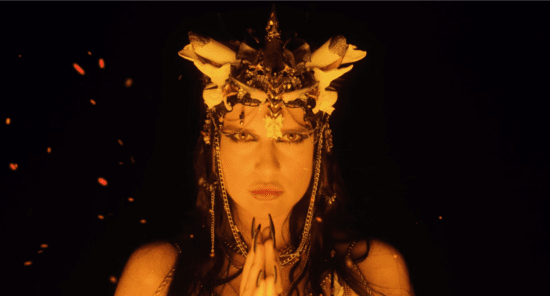 @skopemag news – tuesday – may 9, 2023 @ 11 am est
https://www.facebook.com/SkopeMag/
https://twitter.com/skopemag
https://www.youtube.com/@skopetv2
https://www.instagram.com/skopemag/
APP – Apple iTunes –
https://itunes.apple.com/app/id1465224822?mt=8
@skopemag APP – Google / Android –
https://play.google.com/store/apps/details?id=hr.apps.n207414718
Support @skopemag –
https://www.paypal.com/donate/?hosted_button_id=3APKAKT8K6ETW
Music Submission: Phil Q.
Bay Area native Phil Q, a.k.a "R&B Phil," is a Filipino singer, songwriter, producer, and musician who brings the date night scene to life with his timeless and infectious R&B anthems. He experiments with different styles like hip hop, soul, electronic, and alternative; taking influence from artists like Michael Jackson, Jeff Bernat, Jon Bellion and H.E.R to create his own unique sound. He writes date night anthems for romantic late night listeners, and he also writes about his own battles against depression and anxiety, to show that while we're not perfect, we can still give value!
[Video Submission] EllMatic & JoDu "Go For Miles"
JoDu and EllMatic's "Train of Thought" Album is one of those to look forward to!
HipHop/Soul beats producer and musician JoDu from Germany and MC/singer EllMatic from the Netherlands have teamed up to release their debut collaborative album "Train of Thought" on May 19th 2023. The album is a testament to the power of collaboration, featuring a seamless blend of beats, lyrics, and vocal delivery that create a fresh and captivating sound.
ARTIFICIAL SUN Contemplate & Explore 'The Giants Collapse'
Greek metal group Artificial Sun have created a characteristic and unique sound that can be heard on their upcoming debut album, named The Giants Collapse that will be released May 9th 2023 via Sliptrick Records. The band manage to create their metal sound through an osmosis of collaborating ideas between each member, that is manifested seamlessly under their own terms.
TOODLES & THE HECTIC PITY Release New Single 'The Enemies Of Happiness Are Not Napping!' [Specialist Subject Records]
Bristol, UK folk-punk/emo trio Toodles & The Hectic Pity are delighted to reveal their new single 'The Enemies of Happiness Are Not Napping!' which is out now via Bristol independent champions Specialist Subject Records.
The track is the latest to be taken from their debut album Hold Onto Happiness With Both Hands which will be released on 23rd June 2023.
NEW VIDEO: Trailblazing Singer Marianna Winter shares 'Consequences' Video (FFO: SZA, Kehlani, and Alina Baraz.)
Sabrina Kennedy releases bewitching 'Puritan' video
Sabrina Kennedy has released the video for her new single 'Puritan', taken from the forthcoming debut EP Wheel Of The Year out May 25th and available to pre-save here.
The video has been made in homage to the witch trials of the 1600s and finds Sabrina being burnt at the stake. It has been filmed on King Edwards Bay in Newcastle, home to the beaches that played host some of the earliest witch trials and executions in history dating back to the 1650s.
TEN TONNES shares third LP reveal 'Lone Star' | out today via ABSOLUTE
Speaking ahead of its release, Ten Tonnes explained: "I wrote this song a couple of years ago now and the initial idea came from the title I had written in my phone years prior. I was inspired by a lot of my favourite songs from the 50's and early 60's and that tradition of pure songwriting. The title always evoked a kind of Joe Meek production to me so I wanted to try and capture that. I wanted it to feel like a live performance and for every part to have an intention and a place. I think it'll be a great one to play live too".
SEVENTEEN HIT NO. 2 ON BILLBOARD 200 WITH "FML"
K-pop stage-breakers SEVENTEEN reached a career high on the Billboard charts with their 10th Mini Album FML. The group itself hit No. 1 on the Artist 100 while FML debuted at No. 2 on the Billboard 200 and No. 1 on the Top Album Sales and World Albums charts, making it the fourth largest sales week of 2023 in the U.S.
Songwriter/folk artist ABE PARTRIDGE shares video for "Young Love (Alabama Skies)"
Songwriter/folk artist Abe Partridge's poignant video for his single "Young Love (Alabama Skies)" is featured today at The Bluegrass Situation. The video was produced by Partridge and features stop motion animation by Dave Garrett; the video is also featured in CMT's "12 Pack" and was in the Top 3 of the fan-driven weekly top 12 video countdown for the past few weeks. This is the third single from Partridge's upcoming LP, Love In The Dark, out May 12, 2023, on Baldwin Country Public Records and distributed on vinyl, CD and streaming platforms via MRI/Orchard.
Heavy Metal / Occult Rockers DUSK share first single and visual video
Says the band: "What was once the garden of Eden was turned into barren earth. Where once dwelled and thrived myriads, only the twisted and the dull remained. The reaper of spring drank up all wells, ate all fruits, and remade the living ones in its one image. The all-consuming specter haunts all lands, an ancient demon born and reborn again through greed and famine.
Death Bells announce 'Take My Spirit Now' single + video for Dais Records
Death Bells return with new single "Take My Spirit Now", less than a year after the release of their last album, Between Here & Everywhere, on Dais Records.
The new material, written and recorded in late 2022 after months of touring North America and Europe, introduces an unruly new sound; with jagged guitars careening through towering feedback and textured drums.
The Rock And Roll Playhouse Celebrates Mother's Day Weekend With Family Concert Series
Senior Director of The Rock and Roll Playhouse, Stephen Grybowski shares "Live music is the heartbeat of the human soul. It's truly one of the few things on earth that can unite any two people from any two walks of life, anywhere in the world. To be able to help parents share the music that they love with their children and the next generation is the best part of what I do." When asked who has more fun, the kids or the parents? "It's really hard to compare! Children are experiencing this music often for the first time in their lives, so the beauty of that is pretty unrivaled. At the same time, it means so much to a parent to share the music that they grew up with and love so deeply with their children."
GEESE — Share New Track: "Mysterious Love" || + New LP Out 23 June
The song fries and bends through the full spectrum of what '3D Country' has to offer – showcasing both the band's most angular experimentations and their warmest harmonies to date. "Mysterious Love" picks up where previous singles "Cowboy Nudes" and the album's title track left off, fusing fragments of classic rock into a sound that is wholly the band's own, while painting a picture of a newer, weirder America.
Sweet Gloom single/video "Deal Me Peace" out today via Asian Man Records
Today, LA-based pop-punk trio Sweet Gloom released "Deal Me Peace" via Asian Man Records. This is the second single/video off their forthcoming debut album Reverie, out later this summer.
Sibling Indie-Punk Trio Loki's Folly Leaves Toxic Situations Behind In "Don't Come Back" Video
"'Don't Come Back' is a song about escaping a toxic situation or relationship, particularly one that you didn't realize was bad until you've gotten out of it," says Annie Kuchenmeister (age 22, guitarist and singer) of indie-punk sibling band LOKI'S FOLLY of their new music video, which is out today on Kitten Robot Records. "The despondent and vacant first verses and choruses are countered by the satisfaction of freedom and safety in the bridge and final chorus," she adds.
Jackie Lipson touches on the delicacy of mental wellbeing on "Chemicals"
Identifying with an array of marginalized identities – Queer, non-binary, neurodivergent, Jewish, femme, fat – Jackie has countless perspectives on how thin the line of control becomes when the body's chemistry is in the driver's seat. The song's chorus melody and production break open as if to finally release the pain of the mixed emotions and beg for release from this "mix of Chemicals."
SONS ON FIRE Release Official Music Video for Single "Collapse"
Sons ON Fire released the official music video for single "Collapse." The single was produced and mixed by Joe Marlett (Blink 182, Switchfoot, Foo Fighters, Queens of the Stone Age).