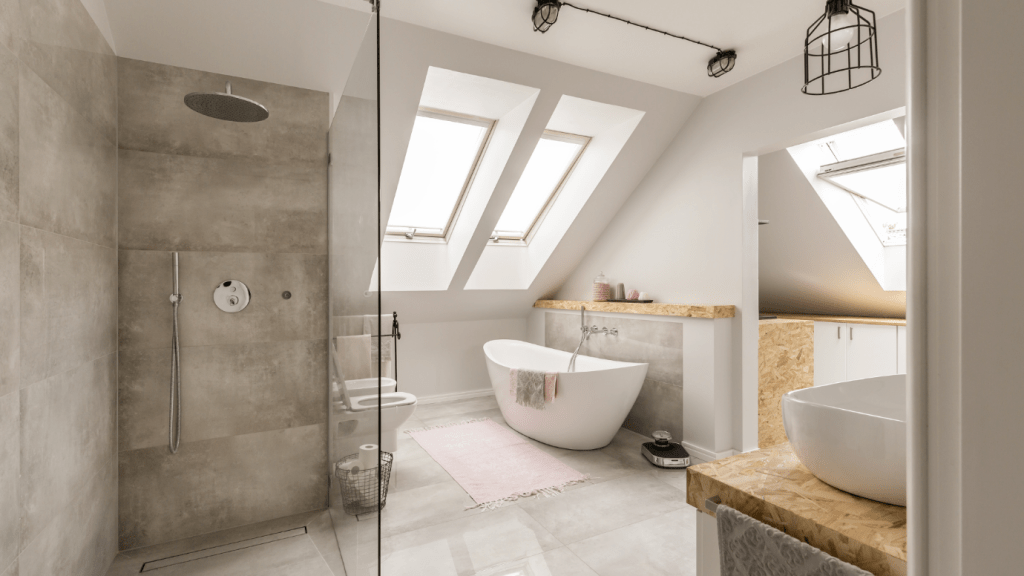 Shower enclosures provide a stylish yet practical showering solution. In a compact ensuite, they free up floor space and are ideal for replacing bathtubs that are hardly used.
Shower enclosures are available in several styles and sizes, including  quadrant designs and luxurious walk-in units. The question is, which one is right for you?
Below, we outline 4 of the factors you need to consider when making the all-important decision for your home.
Start by looking at the layout and available space in your bathroom. 
Do you have a large family bathroom? If so, a walk-in shower will provide a spacious showering and drying area. 
If your bathroom is on the small side, fear not! There are a number of space-saving options for cosy wet rooms, including quadrant shower enclosures with rounded fronts that help to maximise floor space. Shower units with bi-fold doors work best in tight areas too.
The cost of shower enclosures can vary considerably, depending on the size, brand, doors and glass.
Typically though, the larger the shower enclosure, the more you'll pay. And a corner shower cubicle with a sliding door is likely to cost less than a separate walk-in unit.
So, before you go any further, it's worth calculating how much you can afford to spend.
Finding a high-quality shower enclosure is one thing, but you also want it to match your bathroom aesthetic.
Ideal for smaller bathrooms, quadrant shower enclosures feature a curved design and are typically tucked away in the corner to give your room a sleek yet stylish look.
A walk-in shower offers a more luxurious shower experience (perfect for those with bigger bathrooms!) and an ultra-modern appearance.
Shower enclosures with sliding or bi-fold doors that open inwards, will help to save valuable space. And despite their practical benefits, they won't compromise your sophisticated decor. Win-win!
When it comes to the finish of your shower enclosure, there's plenty to choose from. Available in aluminium, brass and chrome – not to mention black, white and silver – the only problem you'll have is choosing your favourite.
Frameless and semi-frameless shower enclosures are a fantastic option if you'd prefer a minimalistic look in your busy bathroom or ensuite.
Find your perfect shower enclosure today
As bathroom specialists, The Plumbline stock an extensive range of shower enclosures from renowned brands, including Merlyn, Roman and Lakes Showering, to name just a few.
All their shower units are manufactured to an exceptionally high standard, from only the best quality materials, yet they still offer some of the most competitive prices around. So there's no need to worry about breaking the bank.