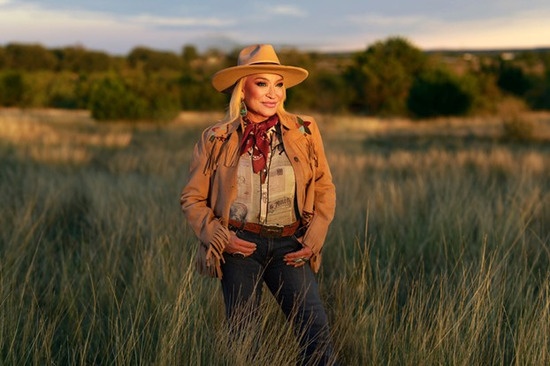 @skopemag news – monday – may 8, 2023 @ 11 pm est
https://www.facebook.com/SkopeMag/
https://twitter.com/skopemag
https://www.youtube.com/@skopetv2
https://www.instagram.com/skopemag/
APP – Apple iTunes –
https://itunes.apple.com/app/id1465224822?mt=8
@skopemag APP – Google / Android –
https://play.google.com/store/apps/details?id=hr.apps.n207414718
Support @skopemag –
https://www.paypal.com/donate/?hosted_button_id=3APKAKT8K6ETW
Post-Punk Band Do Nothing Announce Debut LP, Share "Amoeba"
Commenting on new single "Amoeba", vocalist Chris Bailey says: "As far as I remember 'Amoeba' is about my girlfriend leaving the house to go to work and be useful, and me laying on the sofa feeling dumb and watching annoying news on TV. It muses about how the media decides what we all care about on a two week rotation – sometimes it feels like we all get angry about something for a few weeks until the TV/internet decides it's time for us to think about something else. It's also about the fact that making music can often feel pretty unimportant; some folks are firefighters while I spend all my time massaging my own ego."
EXITIUM: Italian death-black metallers premiere debut album "Imperitous March For Abysmal Glory"
"Imperitous March For Abysmal Glory" sees the mysterious Italian band unleashing ten intense and unfaltering tracks of their black-laced death metal which promise to pummel the listener into submission. The band's sound displays a great sense of urgency and is constantly revived with extra layers of ominous soundscapes ingeniously suggesting an atmosphere of suspence and horror.
Album & Video Premiere: Exitium – Imperitous March for Abysmal Glory
CROWN SOLACE Unveil New Single "Dangerous Eyes"
Modern symphonic metal quartet CROWN SOLACE have unveiled their thrilling new single "Dangerous Eyes". Thundering heavy rhythms and dramatic arrangements, accompanied with stunning operatic and demonic harsh vocal performances, combine to deliver an impressive offering. "Dangerous Eyes" serves as the lead song to the bands first 6 track EP, Animus, which will be released on August 3rd, 2023.
MAGG DYLAN Drops New Single "GTFO"
Magg Dylan's first release of 2023, new single "GTFO" dropped on 5/7/2023.
"GTFO" is Magg Dylan's follow up to their fan favorite "Stress". "GTFO" is a fun song about the rules of the road. Magg Dylan's vocalist Suzanne says "This song is years in the making. We used to joke about it, then decided we had to put it out there. I mean, the left lane is for passing. Everyone can relate to that, unless you're the person who doesn't even do the speed limit in the left lane."
Erika Olson Shares Debut Album 'This is How I Pray'
This Is How I Pray reflects the struggle to reclaim agency after a life lived on society's terms. From song to song Erika wrestles with what it means to take one's own counsel, trust one's own heart and follow one's own intuition regardless of what everyone else says and does.
CRANEIUM Release New Video For "Sands Of Gold"
Finnish fuzzrock outfit CRANEIUM has unleashed their video for "Sands of Gold". Oozing with heavy blues rock, lashings of fuzz and hopeful lyrics, CRANEIUM deliver a guitar-driven sound. "Sands of Gold" follows the band's 2021 album Unknown Heights.
Jane N' The Jungle – New Single & Video "Wasteland"
Jane N' The Jungle is the modern rock band from Phoenix, AZ. with vocals that cut like a knife and a take no prisoners attitude, influenced by a combination of alternative rock, metal and a touch of punk.
Rolling Stone Fav / Aussie Indie Rock New EP
CANINE Release New Single And Video, "Causality"
Israeli metalcore warriors CANINE are now streaming their latest single, "Causality". This is the second of many planned singles, leading up to their second full-length, Perception, due out early 2024.
Rising Pop Star jetsetforevr Shares Introspective New Single "Stars" (feat. Flowerboy)
Brand new track, "Stars" (feat. Flowerboy) is quite literally about the moment when you see the stars beginning to align in your life. Oftentimes when working towards goals, or getting into a relationship the fruits of your labour seem so out of reach, but when everything becomes clear and the energies begin to align, you realize that you aren't as far off as you once thought.
FOR IMMEDIATE RELEASE – Mental Health Support with mAdcAt's Inspiring Music Video "So Good"
We are thrilled to announce the release of mAdcAt's latest music video, "So Good," which serves as a powerful testament to the importance of mental health support and the strength of friendship. This visually captivating masterpiece combines the mesmerizing sounds of tech house and progressive house with a poignant narrative, creating an unforgettable experience that resonates with viewers on a deep emotional level.
Watch: The Problem With Kids Today
Connecticut rock band The Problem with Kids Today reveals a special live performance of "Validation (No Vacations)" today. The song will be featured on The Westport Library's debut LP Verso Records: Volume One, a groundbreaking compilation supporting and showcasing local talent from the tri-state area. It will be available June 3 on all digital platforms and on beautiful, bright yellow, limited edition vinyl — making it the first piece of vinyl to be recorded, produced, and released by a public library.
TRIP THE WIRE Release New Single "Anti-Love"
Bringing together East Coast attitude with West Coast swagger, TRIP THE WIRE is a high-energy hard rock band from one of rock music's meccas: Seattle, Washington. The dynamic hooks, tight and driving rhythm 'n' grooves, fiery guitar leads and powerhouse vocals are sure to get your fists in the air and keep you rocking long after the show has ended! The band is set to release their self-titled debut on June 16th, 2023.
Chase Rice Delivers Crowd-Favorite "Bad Day To Be A Cold Beer" to Country Radio
With his Way Down Yonder Tour gracing sold-out venues across the country and I Hate Cowboys & All Dogs Go To Hell already earning critical praise as one of the best early albums this year, Diamond-certified songwriter Chase Rice delivers summer anthem "Bad Day To Be A Cold Beer" to Country radio, arriving today, May 8, with 43 first-week adds.
The song has seen a raucous response during Rice's live show, including a recent sold-out Pennsylvania stop that led Music Mayhem Magazine to declare "the radio-ready anthem" as "without a doubt destined to become Rice's next chart-topping hit." Leading U.K. outlet Entertainment Focus adds that the song "begins with some classic driving guitars but in true Chase Rice 2023 style, this isn't some vacuous party song. There's a joy and a frivolity to it but there's also a maturity that means it fits in with the rest of the album perfectly. Consequently, by the time the rousing chorus (inspired by a throwaway comment from PGA golf champion Justin Thomas) arrives, you are well and truly all in."
Chase Rice Brings His New Album To Life With Sold-Out Show In Pennsylvania On The Way Down Yonder Tour
New Single from Tanya Tucker "When The Rodeo Is Over (Where Does The Cowboy Go?)" on Fantasy / Concord
Two-time GRAMMY-winning entertainment legend and Country Music Hall of Fame inductee Tanya Tucker's new single "When the Rodeo is Over (Where Does the Cowboy Go?)" is out now. She'll be on The Opry stage as part of an album release celebration on June 2nd, a special guest on CMA Fest's Close-Up Stage June 8th, and participating on PBS' Austin City Limits this season.
Check out this video
International Pop Sensation SHAB empowers with new single 'INDESTRUCTIBLE'
SHAB is an outspoken Iranian refugee living in America who also happens to be an international Pop Star. In a recent Instagram post to her millions of fans about Iran, SHAB spoke out for the first time about how the Iranian Morality Police would harass her beautiful sisters: as no one was empowered to stop them. She remembers her brothers being kidnapped and held for ransom: simply because her family opposed the revolutionary regime. She remembers how pro-Khomeni forces persecuted her father and burned down his workplace: with her Dad dying of a heart attack in his early 50s from the stress that was brought to their doorstep. And she remembers his death leaving her mother with 13 kids to raise, without any help and during a horrifying revolution and social upheaval.