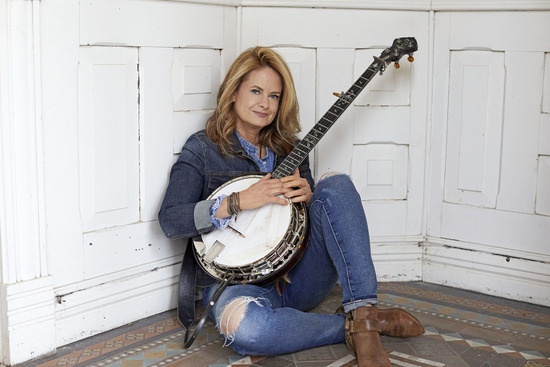 @skopemag news – friday – may 5, 2023 @ 10 pm est
https://www.facebook.com/SkopeMag/
https://twitter.com/skopemag
https://www.youtube.com/@skopetv2
https://www.instagram.com/skopemag/
APP – Apple iTunes –
https://itunes.apple.com/app/id1465224822?mt=8
@skopemag APP – Google / Android –
https://play.google.com/store/apps/details?id=hr.apps.n207414718
Support @skopemag –
https://www.paypal.com/donate/?hosted_button_id=3APKAKT8K6ETW
Baroque Pop for Introverts! Honey Gentry new single "Under Taurus"
Honey Gentry's music has garnered millions of streams to date and has been supported by outlets including NME, Dork, Fred Perry Subculture and more.
ARMSTRONG METALFEST Announces 2023 Lineup w/ WARBRINGER, FALLUJAH, ENTERPRISE EARTH, THE ZENITH PASSAGE, VALE OF PNATH, STRIKER and more!
British Columbia's rocky mountains will be quivering this summer from the thunderous sounds of this year's 2023 lineup for Armstrong MetalFest being held on July 14th and 15th in the Okanagan Valley at the Hassen Arena in Armstrong.
DAWN OF EXISTENCE Reveal New Video For "Škoda '14", Album Out Now!
Emerging blackened melodic death metal duo DAWN OF EXISTENCE is rising from the underground to release their new album, Ancient Arts. A ritualistic experience that explores themes of the occult, cosmology, history, fantasy, and the paranormal, Ancient Arts will carry you through the mists of the unknown and show you the eldritch sights from beyond the veil. The project serves as a testament in duality: as vicious and violent as it is elegant and melodic.
Stream the new LP from Athens' Immaterial Possession, out today on Fire Records
Mercy Of The Crane Folk is the beautifully accomplished second album from Athens GA's Immaterial Possession. A theatrical soundscape littered with subconscious flashbacks, retro keyboard flurries, wandering Morricone-esque guitar and dreamy Sumac-like harmonies.
MAX DRAZEN'S DEBUT EP, SOMEDAY, SET FOR JUNE 16 RELEASE VIA FIELD TRIP RECORDINGS/CAPITOL RECORDS
Max Drazen will release Someday, his debut EP, on June 16 via Field Trip Recordings/Capitol Records. The four-song collection will include his new single, "Swoop," which was released today. Produced by Dave Villa and Rence, the track finds Drazen putting a modern spin on the pop/RnB music that he loved in the early-mid 2000s. "I'm excited to try to bring back that sound," says the young singer-songwriter. Listen HERE. View the lyric video HERE.
Jon Wiilde Announces 'High More Often' EP and Declares "This Is War"
Written, produced, and performed by Jon Wiilde – with support from musician and engineer friends Eric Hoegemeyer and Boo Mitchell – "This Is War" is his third single of the year. Following his anthem for the great resignation "Quit Your Job" and cinematic masterpiece "Carry On" (which had a hilarious retro buddy cop themed music video), each tune brings a different shade of color to Wiilde's sonic landscape.
Alan Chang Tells His Side Of The Story In "Love As A Weapon"
Rising jazz pianist and songwriter Alan Chang has released his new single, "Love As A Weapon," an anthem about the complications that come with partnerships. Relationships are complicated matters, and when a friendship has both professional and personal stakes, there can be conflicts of interest that result in a break. This separation is precisely where musician Alan Chang, musical director for Michael Bublé, got the inspiration for his new single "Love As A Weapon."
Canadian Musician Jeff Andrew Releases New Single THE LAST WILD WEREWOLF
Jeff is a singer-songwriter, guitarist and fiddler with an eye for the unusual. His songs are like a cracked-mirror reflection of the world we know – a parallel reality told through ghost stories, underground travel tales and weird historical fiction.
Out Today! Julian Cross & AFROJACK Release New Track 'All I Need'
Today Julian Cross has just launched his new track 'All I Need' together with AFROJACK, the first song for Julian's debut album Stories of The Nebula, which is anticipated to be released later this summer. Futuristic and fresh describe Julian Cross's sound, who incorporates his clear vision for his music into all aspects of his work, including artwork and performances. Born in the Netherlands and raised in Belgium, Julian Cross has been working as a DJ and producer for many years. He is one of the biggest developments within WALL Recordings, the record label of DJ/producer AFROJACK, who is also Julian's mentor and co-producer on this beautiful track.
CELINE DION RELEASES NEW SONG "I'LL BE"
Seductive Explosive Rock Rapture: Loudwire favorite
Known for their enthralling fusion of grunge rock, darkwave indie, alt-rock and pop, that forges a poetic expression, The Dionysus Effect has received acclaim from the likes of Loudwire, Earmilk, Atwood Magazine among others.
New Video: Skilla Baby, Fmb Dz and The Glockboy deliver "With A Bang"
PJ HARDING ANNOUNCES DEBUT EP AND SHARES NEW SINGLE "IT WASN'T ENOUGH"
The tender acoustic-driven track is an ode to the human condition and how it impacts our search for meaning and happiness in the world. "It Wasn't Enough" is the latest offering from PJ since working with Noah Cyrus on her 2020 EP THE END OF EVERYTHING, followed by their collaborative EP People Don't Change in 2021 and executive producing Noah's critically acclaimed debut album The Hardest Part in 2022.
Reggie Becton Releases New EP 'SadBoy Vol. 1'
Inspired by iconic cinematic works like Kill Bill and The Dark Knight trilogy, SadBoy's sonic identity is a deftly woven tapestry of textured sounds and thoughtful, introspective lyrics. It's a world built upon raw, unbridled passion. Soulful and narrative-heavy, Becton's arrival as a true artistic force is underpinned by a 8-song project that is his most vulnerable release to date.
EARSHOT Debuts New Single "UNRAVELING" to all major outlets!
Earshot released their new single "Unraveling" to all major platforms! The single was produced by Wil Martin & Aaron Fink, mixed and mastered by Wil Martin. The single follows on the heels of their well received song "You + I" that released in 2022.
DEI V JUNTO A MYKE TOWERS NOS PRESENTA EL NUEVO TEMA"TRENDING REMIX"
Después de su lanzamiento "¿Quién es Dei V" el cual consiguió casi 3 millones de reproducciones en todas las plataformas digitales cuenta con más de 500k seguidores en sus redes sociales, más de 15 millones de visualizaciones en YouTube y 1.3 millones de oyentes mensuales en Spotify, es uno de los artistas más sobresalientes de la nueva ola de la música hecha en Pr, "Dei V", quien ha refrescado la escena, convirtiéndose en una de las voces más destacadas del género urbano del mañana.
Hunter Daily Shares "Karaoke Star" Single + Video via Galore
TALEBAN DOODA OPENS UP ON EMOTIONAL NEW SINGLE "GOING GLOBAL"
Alison Brown's On Banjo Out Now!
The collection is both innovative and daring, with Brown venturing beyond her bluegrass roots to offer a unique take on the banjo through forays into Brazilian choro, swing era jazz, bossa nova and more. It's a broad palette for an instrument associated most often with "pickin' and grinnin'", but Brown is more than up to the task. She is a master of the banjo and a musical pioneer, as well as a trailblazer for women on the instrument.
OUT TODAY: NEW ALBUM/FOCUS TRACK FROM LA-BASED ELECTRO-ROCK/PRODUCER PROJECT, BATTLE TAPES
Acclaimed Los Angeles-based Battle Tapes craft electronic rock that blends 80's electronica and darkwave with the poppiest and most accessible of what Depeche Mode and Nine Inch Nails have to offer, which is evident on their new album Texture. Central figure Josh Boardman states, "Our new record Texture is a true love letter to our favorite artists. We've poured our hearts into this project not only to pay homage to their music but also to embrace the spirit in which they created their most iconic works. Some influences might be more obvious than others, but every track is deeply embedded with our appreciation for these trailblazers. We wanted to capture that raw passion, vulnerability, and attention to detail that has always inspired us, and we hope this album resonates with fans as much as it does with us."
Columbus' Minnows (ex-Six Gallery) release debut single "Future Ruins"
Columbus, Ohio's Minnows, a quintet consisting of ex-members of Six Gallery, Denovo, To Dream of Autumn, Black Antler, and more, released their debut single today. Combining elements of indie rock, shoegaze and emo, "Future Ruins" was recorded by Minnows vocalist/guitarist Sean Gardner, mixed by John Markson and mastered by Dan Coutant at Sun Room Audio.
Jad Fair & Danielson + Kramer "In A Lonely Place" Video
Today, Kramer shares a handmade visual to accompany his new collaboration with Jad Fair & Danielson, "In A Lonely Place." This follows the recent release of the visual for Kramer's collaboration with Britta Phillips, "Nocturne."