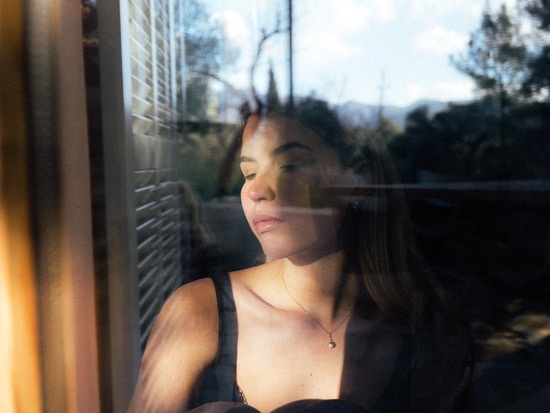 @skopemag news – wednesday – may 3, 2023 @ 11 am est
https://www.facebook.com/SkopeMag/
https://twitter.com/skopemag
https://www.youtube.com/@skopetv2
https://www.instagram.com/skopemag/
APP – Apple iTunes –
https://itunes.apple.com/app/id1465224822?mt=8
@skopemag APP – Google / Android –
https://play.google.com/store/apps/details?id=hr.apps.n207414718
Support @skopemag –
https://www.paypal.com/donate/?hosted_button_id=3APKAKT8K6ETW
Dark Americana Artist Lisa De Angelis Releases Single and Music Video
Dark Americana and southern gothic singer-songwriter Lisa De Angelis releases her new single and music video, "My Sisters Blue Suitcase." The Brisbane-based artist wrote and co-produced the single from her perspective of acknowledging life's obstacles and becoming a stronger, new version of herself despite those past challenges. Hailing from Australia, Lisa is a rising country-folk artist that showcases her smoky vocals and vulnerable side through her lyrical storytelling.
Austrian Heavy Prog Trio INTRA Releases New Single "Last Born"
INTRA's precision and perfectly tuned live performances delight audiences with their progressive yet catchy songwriting, which is evident on their second album scheduled for release in late 2023. The new INTRA opus is being poured with heart and soul by the band and co-producer Jan Lesjak.
Bianca, Hannes, and Lukas are united by their energetic passion for musical experimentation. Black and white is only the logo of this fabulous group, but they shine brightly through the prism that is INTRA.
"Last Born" is now available on Youtube and all major streaming platforms:
Sofie Winterson shares "Lost You To A Boy" ahead of new album Southern Skies
(3rd May) Today, Amsterdam-based musician Sofie Winterson shares "Lost You To A Boy" the latest single to be lifted from her forthcoming album Southern Skies co-produced by Benny Sings via Excelsior Recordings on 9th June.
OUT TODAY: Carla J Easton – One Week (FFO Poster Paints, 80s pop)
It's been nearly three years since Carla J Easton released her last solo record, the critically-acclaimed and SAY Award longlisted Weirdo. Released in August 2020, Carla was unable to tour the album properly and with the outside world closing down on her, she did the thing she knows best – create, write and make music. She's making a return with her new single "One Week", the first from her upcoming fourth studio album SUGAR HONEY, due for release in October 2023 on Olive Grove Records.
LUNA LUNA SHARE NEW SINGLE "DANCE WITH U" OUT NOW!
Austin based, by way of Dallas, indie synth-pop sensations Luna Luna are set to share their first single of the year with "Dance With U" out Tuesday, May 2nd. After a fulfilling last year for Austin-based dream pop band, Luna Luna is ready to head into a new chapter with their newest track "Dance With U" which takes the quartet fully into a new direction as they relocate the world of bedroom pop to the dance floor.
Emily King Debuts New Single "Special Occasion" with COLORS Session – New Album Special Occasion Out This Friday
"When I was right in the thick of the heartbreak that inspired this album, I took a solo trip to Los Angeles as a way to try to get my independence back. I hit up my friend Abe Rounds (who has toured with the likes of Mark Ronson, Meshell Ndegeocello, Andrew Bird, and more), who's an amazing musician and songwriter, and he let me come to his studio for a couple days to improvise. I played him this chord progression and started mumbling some lyrics, and he told me I sounded like I was saying the words 'special occasion.'" Emily King shares. "As I started writing the lyrics, I focused on all the little things that make life fun. The song represents a lot of things for me, but mostly it's about celebrating being alive and finding some joy in your pain."
ASTRODEATH: watch "Invasion" video now
About the song, the band says: "Invasion is a call to arms. "The Reptoid Alien invasion of our planet is nearing completion, The Nephilim have begun mining the earth's remaining gold to build their golden death machine, Terraforming the earth and the skies forever.. resistance seems futile. But it's not human nature to succumb without a fight. Sound out the sirens of impending war.
Tony Njoku Announces EP 'Sketches and Noodles of Bloom'. Watch the Video for 'Rhododendrons' (Solo Piano Versions) Now.
Today, London-based avant-garde pop artist, Tony Njoku announces their new EP Sketches and Noodles of Bloom, the raw elements and improvisations that went on to become his 2022 EP, Our New Bloom. "I decided to piece together a project that I feel captures the raw essence of ONB. With the focus being the piano and voice, I'm proud to share the stripped back remnants…the sketches and the noodles of our new bloom"
THE DURUTTI COLUMN — Announce Remastered Version Of: 'Time Was Gigantic… When We Were Kids' || + Watch New "Pigeon" Visualiser Now
Rufus Wainwright shares new single 'Harvest' ft. Andrew Bird & Chris Stills…
"The music of Neil Young has been part of my entire life. What has always drawn me to him are his lyrics. I think that lyrics are often underrated in today's music. But then of course with Neil Young you also get these absolutely iconic melodies and the sound quality of his albums is simply amazing. He is the full package." says Rufus.
Introducing Blusher: Melbourne trio announce debut EP with pop smash 'Backbone' via Atlantic, UK debut at The Great Escape
Today they announce their debut EP, aptly titled Should We Go Dance? – set for release on Friday 14 July via Atlantic Records/Warner Music Australia. The news comes alongside the release of their brand new single, 'Backbone' – a powerful anthem about the aftermath of heartbreak – and ahead of the trio's international debut at Brighton's The Great Escape Festival. The trio have also been announced as special guests, joining Swedish pop powerhouse Tove Lo on her upcoming Australian headline shows having already supported Aurora earlier in the year.
Japan's NAQT VANE to livestream first ever fan event, 'Greetings from NAQT VANE'! New song premieres too!
Japanese group NAQT VANE will hold their first ever fan event on May 20, titled 'Greetings from NAQT VANE'. During the event, fans will be able to enjoy the group's first ever live performance, along with a talk by vocalist Harukaze and overall producer Hiroyuki SAWANO.
Now, it has been decided that this special event will be livestreamed, to reach fans all over the world! A brand new song will also be unveiled for the first time.
Greetings from NAQT VANE
Saturday, May 20, 2023 at 18:00 JST
WITCH — Share New Single: "Unimvwesha Shuga" || + First Album In 39 Years Out 2 June
The story of Zambia's greatest rock band WITCH is the story of Zamrock itself. Back in April they electrified the world with the news that they would be releasing their first record in an extraordinary 39 years.
Alt R&B trio Kid Apollo share 'gospel influenced' single "plansfor2" following live shows w/ Lord Apex, Jeshi, dexter, Frankie Stew & Harvey Gunn
"plansfor2" follows their widely celebrated 2022 EP 'u the real star here', and recent live dates with Lord Apex, Jeshi, dexter in the newsagent and a full UK tour in support of Frankie Stew & Harvey Gunn.
Fast rising dreamy pop singer/songwriter Liza Lo releases brand new EP "Flourish"
An intimate and emotional body of work set across 5 tracks as well as an intro and interlude, Flourish comes from a place of reflection, Liza's appreciation for the ones around her and self-love. With dainty and flawless instrumentation throughout, Liza's impressive story-telling lyrics and notable vocal range take centre stage. Combining ambient sounds and dreamy pop Flourish is a poetic masterpiece.
CISCO SWANK DROPS NEW SONG AND VIDEO + DEBUT SOLO ALBUM OUT MAY 31
Effortlessly smooth and ultra-rich in instrumentation, "No Funny" overflows with hopeful introspection. A breathtaking display of soulful vulnerability with a combination of jazz, hip-hop, indie, gospel, and soul influences, the track boasts glistening piano sequences, rich percussion, and wavy guitar treatments. The accompanying music video filmed by Patrick Linehan and Jabari Brxwne, and self-directed by Cisco, brings the chemistry between Yoshi T and Cisco to life, capturing the duo all over New York City on super 8 film footage.
Post-punk trio Headboy deliver racing portrayal of infatuation on the deceptively dark "Reservoir", debut EP 'Was It What You Thought' out 9th June
(3rd May) London trio headboy have shared their new single "Reservoir" – the latest taste of the band's upcoming debut EP 'Was It What You Thought', out 9th June via Blitzcat Records. In recent months the band have played host to an exhilarating run of sold-out headline shows in the capital, alongside notable support slots with Porridge Radio, Goat Girl, DEADLETTER, Peaness, Melin Melyn, Hotel Lux, Heartworms and THUS LOVE.
Ezra Williams shares "Until I'm Home"
True to form, Ezra keeps things deceptively simple as the song starts with an acoustic strumming on guitar. The song builds with playful synths talking to each other in what seems to be a sunny echo chamber. As they repeat over and over, "Don't wanna lean too much / I could get used to using you as a crutch," steady percussion keeps easy, leisurely time, and it becomes very clear that things aren't as sunny as they sonically seem.
Kanaan: New LP, 'Downpour', Streaming in Full
Norway's Kanaan creates far-out, wondrous heavy music that synthesizes the singular stanchions of the Japanese psychedelic rock, German krautrock, and California desert rock movements into swathes of sound that straddle the line between the improvisational and the intentional. The award-winning trio will release its new LP, 'Downpour', on May 5 via Jansen Records.
Speakers Corner Quartet debut new single feat. Kae Tempest, debut album out June 02
Speakers Corner Quartet debut a new single from their forthcoming debut album Further Out Than The Edge, due out June 2 on OTIH Records. The hard hitting "Geronimo Blues," features Kae Tempest who delivers poignant, stark lyrics with witty wordplay that question our societal values, and human relationships, both with ourselves and technology.
Califone share new single/video "ox-eye"
Califone, the long-running project of Tim Rutili, has shared "ox-eye" from their impending new album villagers (out May 19 via Jealous Butcher Records). The song, which impossibly straddles classic AM singer-songwriter aesthetics and jagged rock abstraction, comes paired with an appropriately head swimming psychedelic visual edited and directed by Rachel Blumberg & Rutili himself (who also helmed the similarly hallucinatory video for initial album single "the hapsburg jaw"). The group have announced that they'll mark the release of the new album with a run of six shows on the east coast this June, including stops in New York, Boston, Philadelphia, Washington DC, Durham, and Kingston, NY – full dates below and tickets here. West coast dates are anticipated to follow.