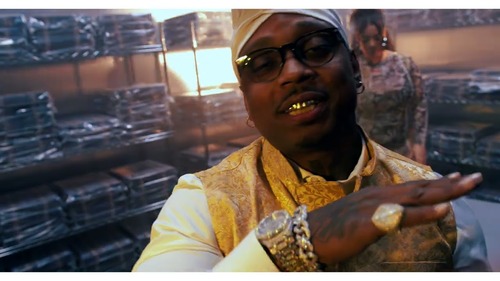 Since the early 2000s, Atlanta's been hailed as hip-hop's center of gravity—not only the nucleus that's held it together as the genre expands and consumes others around it but also where disparate influences collide to create new sounds altogether. At the heart of that collaborative atmosphere are artists and musical entrepreneurs like Snypa. Rising from the streets with talent and business acumen, Snypa navigated Altanta's underground rap scene to find himself amidst the city's legends. While collaborating with top dogs like Young Thug, he's managed to launch the Wraith Talk label, a real estate business, and even find time to give back with after-school football programs across the city. To add to the lore, his witty and stabbing lyrics often come off the dome in the studio, minimally refined. Fans and fans-to-be have a lot to be excited for in Snypa's future, as he's already got two fully loaded albums ready to ship, including dives into Latin and Afro-beat influences.
Snypa's latest single, "THE 6IX," is a well-deserved, no-holds-barred boast fest of epic proportions. Over classic Atlanta 808s and mischievous synth accents, Snypa savagely (and white topically) claims, "I'm like Donald (Trump) / I think the money make her shhh." Among other flexes, he leaves behind a plethora of easter egg name-drops that listeners will have to hit replay to fully appreciate. Take some time with "THE 6IX"—you might just be hearing hip-hop history.
The music video for "THE 6IX" adds an extra level of swagger to Snypa's scene. Cooly dropping bars in front of his crew, gorgeous women, and piles of cash, Snypa makes his casual case for rap immortality. The pole dancing and hot threads aren't just eye-candy—they're a yardstick to see if a rapper is real or not. And when you watch Snypa amidst the royal dressings of rap—the man just seems to fit.
Follow SNYPA:
http://WraithTalkMusic.com
https://m.facebook.com/Wraith-Talk-1825331190850386/
http://twitter.com/isnypa_
http://instagram.com/isnypa