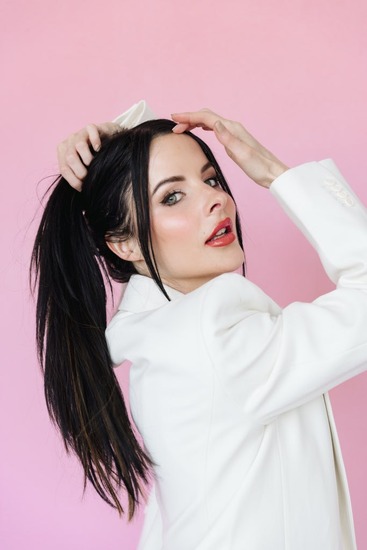 Are you frustrated with spending your mornings in front of the mirror, taking hours to perfect the no-makeup makeup look? Do you want to wake up looking flawless without effort? Permanent makeup is here to help you wake up every day with perfect eyebrows, subtle lip blush, and luscious eyelashes. The biggest win for modern permanent makeup is that it looks incredibly natural and seamless. 
So, let's look at some of the main advantages of using permanent makeup without further ado.
Time Saving
Let's face it: it is challenging to juggle a social, professional, and personal life and also make yourself look polished and groomed. That's why many people wake up early to have enough time to put on makeup and prepare for the day. But with permanent makeup, you can transform your morning routine's entire experience and invest time in meditation or journaling for the day, or even having a little self-care slot. Instead of worrying about makeup, you can have breakfast, work out or spend quality time with yourself or a loved one.
Money-Saving
Buying good-quality makeup essentials can cost a sizeable dent in your wallet. Even if you purchase it once, a subsequent purchase is not guaranteed. But, with permanent makeup, you do not have to be concerned about the expense. You only need to pay for the procedure once, and you're all set to go. Although you are required to visit the salon to maintain your makeup, it will still keep you from squandering hundreds of thousands of dollars each year.
No Touch-Ups Needed
Makeup smudging is a severe problem that necessitates frequent touch-ups. That's why many makeup enthusiasts feel compelled to always keep makeup on hand. But, with permanent makeup, you can say goodbye to the extra burden. Made up of permanent cosmetic inks, it stays on longer.  
Permanent makeup offers many benefits that make it a worthwhile investment. If you're fascinated by the benefits of permanent makeup, then you might want to check out The Brow Project.
Get Natural-Looking Permanent Makeup Done with The Brow Project
The Brow Project is a prominent and sought-after studio in the DFW area. The studio, run by Nicole Blankenship, empowers women by giving them a naturally flawless look using permanent makeup. 
The Brow Project's team of experts uses cutting-edge technology to produce stunning and long-lasting makeup looks. In the treatments, they exclusively utilize organic, vegan pigments that are considerably more effective than iron oxide, making them longer-lasting and environmentally friendly. 
They provide a variety of treatments such as Ombre Powder Brow, Lip Blushing, Smoky Eye Liner, Procell Micro channeling Therapy, Pigmentation lightening, 3D Manual Eyebrow Microblading (aka Micro-feathering or Nano touch brows), and Blade X Shade Combination Look. The Brow Project is your one-stop shop for all your permanent makeup needs.
With over 5,000 clients globally, The Brow Project has established itself as one of Dallas's leading luxury beauty studios and has been named Modern Luxury's Best of the City 2022. It has also been featured in Paper City Magazine, Dallas Observer, and The Scout Guide.
The Bottom Line
So, what are you waiting for? Permanent makeup is the best solution to simplify your makeup routine while saving time and money. Regarding the studio, you can leave that up to the specialists at The Brow Project. With their extensive treatment offerings and dedication to excellence, you will leave the salon looking your best.