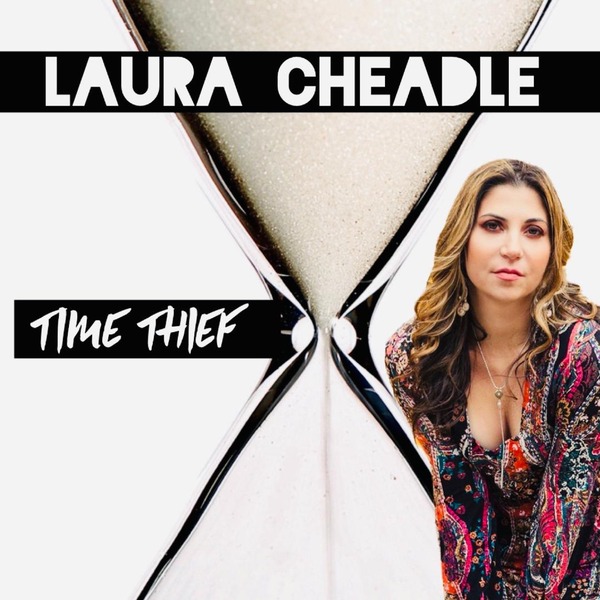 I have had the pleasure to hear Laura Cheadle's music for many years now and her growth, as an artist, has been tremendous. Laura has always had such a positive aura about her and the music solidifies that fact, to this day. Laura Cheadle's latest release is titled "Time Thief" and she proves that she has grown into a bona fide superstar, in her own right.
"Time Thief" is out 03/31 and is sure to be a big, hit single for Laura Cheadle. With Springtime upon us, "Time Thief" will liven up your playlist and spruce up your music library. Laura is a spark-plug of energy and she performs like a true all-star on her new song. Laura Cheadle has a super, soulful side but also keeps it pop-friendly making "Time Thief" a pure joy to listen to.
Laura has some thoughts, herself, about how "Time Thief" came to be. "Time thief is a song I wrote about in my dream. It's a metaphor for spending too much time on something that isn't working. This goes for relationships, careers and anything that doesn't feel right in your gut." Laura Cheadle certainly hasn't wasted any time here by getting right to the point as "Time Thief" will instantly capture your attention. Everyone is busy in their daily lives, but for 3:52, the listener will get lost within the music as "Time Thief" will be ticking in your head all day!
With a fantastic voice and style that will connect with many, Laura Cheadle can do no wrong. I consider Laura to be a Soul/Pop songstress and a real dynamo as she delivers an outstanding performance on "Time Thief". As soon as you hit play, one will sense that this single is a top-notch production with excellent musical direction. Thanks to Laura's high-spirited, flavorful delivery, "Time Thief" proves to be an extremely catchy and smooth number. The audience will get hooked on "Time Thief" due to Laura's star-studded performance and powerful vocals. What an incredible talent Laura Cheadle is as she provides a sure-fire hit with "Time Thief".
Laura is not guilty of stealing anybody's valuable time, but she can be held responsible & accountable for stealing the show. As a gifted recording artist, performer, singer/songwriter, Laura Cheadle continues to command the stage and earn respect nationwide. Laura added some exciting news about the recent release that she is happy to share with the entire world. "I'm so excited to be releasing this single with So Bold ENT and Sony Orchard! The music video is going to be amazing with a lot of clocks and time ticking!"
Don't let the minutes pass by; go check out "Time Thief" by Laura Cheadle right now! You can also SKOPE out the current video for "Time Thief" right here:
https://www.youtube.com/watch?v=9v91_HuHOhM.
I am very pleased with "Time Thief" and with Laura Cheadle's overall efforts on this music project. Timing is everything and the time feels just right for Laura Cheadle to explode on the scene with her newest track, "Time Thief". I sense major traction and airplay for "Time Thief" with its pop appeal and Laura Cheadle's cool, soulful presence.
‎https://music.apple.com/us/album/time-thief-single/1677261860
By Jimmy Rae