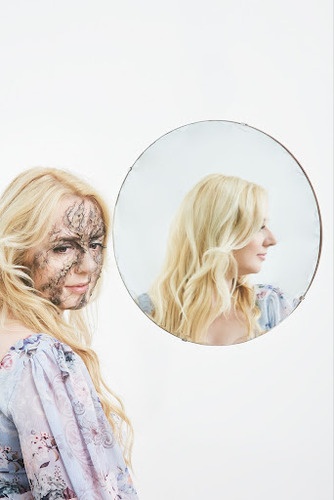 @skopemag news – wednesday – march 29, 2023 @ 10 am est
https://www.facebook.com/SkopeMag/
https://twitter.com/skopemag
https://www.youtube.com/@skopetv2
https://www.instagram.com/skopemag/
APP – Apple iTunes –
https://itunes.apple.com/app/id1465224822?mt=8
@skopemag APP – Google / Android –
https://play.google.com/store/apps/details?id=hr.apps.n207414718
Support @skopemag –
https://www.paypal.com/donate/?hosted_button_id=3APKAKT8K6ETW
'Blade Of The Demon God' Is The New Official Video From POLYMERASE
POLYMERASE – Blade Of The Demon God [Official Video] Taken from the album: Dreams and Realities I | Sliptrick Records | 2023
"He who wields the Blade of the Demon God will cut and bleed the rise of the middle kingdom."
Blade Of The Demon God, from Philippine group Polymerase, was inspired by the phrase "getting a taste of their own medicine". This is a case of using a weapon of evil to fight evil, fangs to battle out the horns, Using the negatives to achieve a more positive outcome.
[Video Submission] Hus Kingpin "Weighings Brothers"
Hus Kingpin teams with producer Manny Megz to release new single + visual "Weighings Brothers", from the new album 'THE TRICKY TAPE' by Hus Kingpin – out now on all platforms.
Goodbye Karelle single/video
The music invokes the hushed tones of spoken word icons like Leonard Cohen or Tom Waits but sits inside sharper, modern production associated with contemporary artists like Mitski, Snail Mail and Japanese Breakfast. The project is thematically driven by the award winning actor ending a lifelong career in film and television to pursue her musical talent, amidst a new desire for personal expression. Conflicts in gender, sexuality and relationships form a unique and deeply expressive world for the listener. Goodbye Karelle emerges as storyteller and protagonist, a new voice in the musical wilderness.
Katie Linendoll Releases New Video for "Your Hands"
Emmy-Winning TV Personality and Tech Influencer, Katie Linendoll is back with her latest self-penned release, "Your Hands." The song, which Katie describes as "100% pure country Americana" was an especially meaningful song for her to write coming from a proud military and first responder family.
MEDIA RELEASE:: PIERCE BROTHERS ANNOUNCE NEW SINGLE 'IN THE WATER' + EAST COAST TOUR
Indie-folk duo Pierce Brothers today unveil their latest single and video, In The Water, a soulful and uplifting track that highlights the band's unique sound and musical style. This new release serves as a follow-up to their highly successful High & Unsteady single, co-written and produced by Tash Sultana.
Out Today: Electric Sufi sing about Humanity's relationship with the planet on new single Breathe In Love
Following the release of their previous single, the ethereal O Ignis Spiritus, which has enjoyed critical acclaim from Resonance FM and BBC Introducing among others, world music collective Electric Sufi, now come with a second single from their upcoming album due out early summer: Breathe In Love – a track that furthers the band's climate change conversation with the idea of nurture & leaving a better world for those who come after us.
Brighton Feminist Electro-Punks CLT DRP Sign To Venn Records For New Album
Brighton-based feminist electro-punk trio CLT DRP are delighted to announce that they have signed to Gallows' label Venn Records (Bob Vylan, Witch Fever, Meryl Streek).
To celebrate the news, the band have revealed the official video for explosive new genre-defying single, 'NEW BOY', which is released on 29th March 2023.
Neev shares exploration of femininity, 'The House', ahead of debut album Katherine, out April 28th via Trapped Animal
Today, Scottish indie-folk artist Neev has released new single 'The House' ahead of the release of her debut album, Katherine, on April 28th via Trapped Animal. Since the release of her debut single in 2019, Glaswegian artist Neev has built a reputation for discovering beauty in the small details. Katherine, a collection of intricate indie-folk songs that pack a lyrical punch. The album carries all of the trademark sounds of Neev's previous releases; acoustic guitars, soaring string arrangements and layered backing vocals can be found throughout, but this time they're bigger.
HANNAH ROSE PLATT — Unleashes New Single: "Feeding Time For Monsters" || + New Album Out 19 May
HANNAH ROSE PLATT returns with the hauntingly beautiful new single: "Feeding Time For Monsters".
An all-consuming record that will devour your attention whole, the Ed Harcourt-produced track stars on Platt's upcoming album 'Deathbed Confessions', which arrives on 19 May via Xtra Mile Recordings.
JAMIE LENMAN Reveals Animated Video For New Single 'Crazy Horse'
Revered alt-rock songwriter Jamie Lenman is delighted to reveal a special animated video for his new single 'Crazy Horse', which is released on 29th March 2023.
LARKHALL — Celebrates Piano Day 2023 with Alexandra Hamilton-Ayres Rework: "Vincennes"
Post-classical pianist and creative coder – LARKHALL – celebrates Piano Day 2023 with the release of an elegant new collaboration with Alexandra Hamilton-Ayres.
Enlisting the award-winning classical composer for his upcoming project 'And You Were: Say You're With Me Reworked' (out 26 May), Hamilton-Ayres has provided a remarkable rework of the Larkhall track "Vincennes".
Tom Rasmussen shares debut album 'Body Building' out now via Globe Town Records
Today sees musician and writer Tom Rasmussen (pronouns they/them) share their debut album Body Building, out March 29th on Globe Town Records.
FRESH SOUNDS: Multi-Platinum Songwriter Cimo Fränkel Releases 'Magical' (FFO: The Weeknd, Billie Eilish, Frank Ocean and Tate McRae.)
Next Door To Heaven Release A Remixed Version Of Their Hit Album "V Ways To Accept"
The Dust Coda announce new album 'Loco Paradise' out July 7th
As the video shows, 'Road To Hell' is the perfect soundtrack to ride off into the sunset with, or to raise a beer and rock out to. Lead singer John Drake says, "It was a gift from the gods of rock'n'roll. I sat down with a beer and my Strat at my mate's place one afternoon and the riff appeared, then the whole song came together in a few hours."
Kieli mixes folk songwriting with swirling electronica and classical composition on multi-lingual new single 'Palavu'
Kieli is the moniker of multi-instrumentalist, singer-songwriter and composer Elin Pöllänen. Kieli's artistic expression is inspired by her Swedish-Finnish-Karelian roots. On her multilingual debut album From Summer to Spring, due out on May 26th via Cognitive Shift (PJ Harvey & Harry Escott, Roger Goula), Kieli invites the listener to a cinematic soundscape that is simultaneously beautiful, ingenuous, uplifting, and melancholic.
DUST release debut EP et cetera, etc via Kanine Records
Produced alongside Wade Keighran (Polish Club, Hockey Dad, Sarah Blasko), et cetera, etc is a transportative listen, filtered through stumbled-upon voicemail message interludes, warbling saxophone solos and electronic ambience dispersed through driving punk rock in all its forms. et cetera, etc is a window to dust's genesis in real time – friends jamming to their idols and experimenting for the first time, unknowingly piecing together a debut project – consciously guided by each other. dust's debut EP is in that way, a one-of-a-kind time capsule of the perfect storm.
"Blade Of The Demon God" Is The New Official Video From POLYMERASE
Blade Of The Demon God, from Philippine group Polymerase, was inspired by the phrase "getting a taste of their own medicine". This is a case of using a weapon of evil to fight evil, fangs to battle out the horns, Using the negatives to achieve a more positive outcome.
CRUUSH release shoegaze burner 'Features' via Heist or Hit
Manchester shoegaze risers cruush release new single 'Features' today – it precedes debut EP Wishful Thinker, out April 14th via Heist or Hit.
"I guess you can say our music has the sweet elements of having a crush on someone but the screeching of an industrial car crusher" goes the droll mantra from cruush vocalist & front-person Amber Warren.
SAD BOYS CLUB share dark, introspective new single "Lumoflove", debut album 'Lullabies From The Lightning Tree' out 5th May via Modern Sky
(28th March) – London alt rock band Sad Boys Club today share new single "Lumoflove", a powerful and vulnerable new taste of their upcoming debut album Lullabies From The Lightning Tree, out 5th May via Modern Sky. The band will tour the UK/EU extensively in support of the album, full dates below.
STAY LUNAR – DISTANCE (OUT TODAY VIA SAM RECORDS)
Following on from earlier single, 'I Like It When You're around', Stay Lunar present their next in a long-line of fantastic singles, 'Distance'.
It's been a long run to this point for Stay Lunar, but as the tracks keep coming out the sound gets tinges of a band nearing the fully formed and developed sound.
Lavinia Blackwall (Trembling Bells) shares new single 'The Damage We Have Done' ahead of UK tour dates
Lavinia Blackwall's work with prolific Glaswegian psych-folk outfit Trembling Bells has earnt her a reputation as one of the best voices in the scene, many critics have likened her singing prowess to that of Fairport Convention singer Sandy Denny. Along with Trembling Bells she has released seven full-length albums and performed as the backing band to folk legends Bonnie Prince Billy and The Incredible String Band's Mike Herron. In 2020 she releases Muggington Lane End, her debut solo album released under her own name. In 2021, she and Laura J Martin released Wyndow, the debut self-titled album from their new psychedelic-pop project.
Single/ Video: STORMAGE "Deniers Of Reality"
Already a few days after the announcement of the new album "Ashes Of Doom" STORMAGE present the first "firecracker" from the new album: "Deniers Of Reality" is the name of the song and deals with missing values, selfishness, greed, war and violence and that each individual can do something against it.
Don't say we didn't warn you: this catchy tune will make furrows in your cerebral cortex!
COSMO SHELDRAKE announces ocean-sampling new EP Wild Wet World, "Bathed In Sound" out now
Today pioneering multi-instrumentalist and producer Cosmo Sheldrake shares his new single "Bathed In Sound". It's the first taste of his new EP Wild Wet World, the follow-up to his innovative 2020 album Wake Up Calls.
A talented composer and field-recordist, where Wake Up Calls catalogued endangered bird species of the UK, his new project creates a record of marine environments and their populations, which are similarly under threat. The seven tracks featured on "Wild Wet World" are extraordinary compositions that seek to immerse the listener in the sophisticated soundscapes of the ocean.