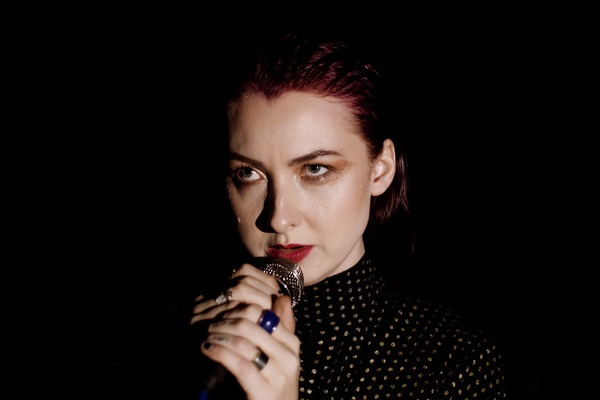 @skopemag news – monday – march 27, 2023 @ 5 pm est
https://www.facebook.com/SkopeMag/
https://twitter.com/skopemag
https://www.youtube.com/@skopetv2
https://www.instagram.com/skopemag/
APP – Apple iTunes –
https://itunes.apple.com/app/id1465224822?mt=8
@skopemag APP – Google / Android –
https://play.google.com/store/apps/details?id=hr.apps.n207414718
Support @skopemag –
https://www.paypal.com/donate/?hosted_button_id=3APKAKT8K6ETW
Nick Waterhouse releases visualiser for new single "(No) Commitment"
The Fooler is a song-cycle of sorts, the arc of the album telling a tale of a city and its denizen, partly a farewell to and reclamation of a version of Waterhouse's past existence framed by a city that is part dream, part reality and part potential
Prog Rock Trio BLACK ORCHID EMPIRE Shares Video for New Song, "The Raven"
Speaking about the single, vocalist/guitarist Paul Visser says: "'The Raven' is a song inspired by our love of Viking folklore and mythology. After the Danish Vikings began raiding England in the 9th century, many sought long-term settlement – they were farmers who saw an abundance of rich, fertile land in the hands of the Saxons. 'The Raven' is written from the point of view of such a settler who, after many years in a foreign land, is struggling with the feeling of losing touch with the old gods of his former home. The insane video created by our friend and visual collaborator Alina Gordienco is a brilliant modern-day take on the idea of losing your identity and fighting your inner demons."
Out Now // FLØRE – "Alien"
Combining sleek production, traditional pop and modern chart sensibilities, FLØRE is sure to provide a top alternative listen this week with her new single 'ALIEN' out via Valeria Music. The song was written by FLØRE who herself feels a bit out of place in this world finding somebody that's similar.
Photo Ops shares new single / video "When You See Something Beautiful In The World"
Singer/Songwriter Julia Poorman Releases New Single "Upsteam" to all major platforms!
Singer/songwriter Julia Poorman released her latest single "Upsteam" to all major platforms. The single was co-written and produced by Julia Poorman and Danny Roselle at Lakehouse Recording Studio in Asbury Park, NJ and Rosedome Studio in Summit, NJ.
K-POP GROUP IVE SHARE NEW SINGLE "KITSCH"
TRILINGUAL LOVERMAN (NYT) SAINT LEVANT RELEASES "FROM GAZA, WITH LOVE" VISUALIZER
The visualizer is a melange of influence, setting Gen Z's new heartthrob against a backdrop reminiscent of 1980's public access television. Melodic traditional hymns paying homage to his roots introduce the clip before he begins rapping fluently in three languages (English, French, Arabic) and sharing his experience as a child of the Palestinian diaspora. Singalong lyrics emerge at the chorus, to drive home the track's message "I came from Gaza with love (But I'd feel like a tourist if I ever went back.)"
DOZER: watch new video "Dust For Blood" now
Swedish godfathers of stoner rock DOZER present the second single and video taken from their long-anticipated sixth album "Drifting in the Endless Void", to be released this April 21st on Blues Funeral Recordings. Watch "Dust For Blood" now!
Eyes of Others Share New Single / Album Out May 19 via Heavenly
Eyes of Others, the studio alias of Edinburgh based John Bryden, a self-christened 'post-pub couldn't get in the club' producer, have today shared the video for "Big Companies, Large Tentacles", the latest track to be taken from their self-titled debut album, which will be released on Heavenly Recordings on May 19.
Oakland post-punk band Low Praise announces new LP, 'Dressing' & shares first single "Forget That It's Summer"
Ward Hayden & The Outliers release lyric video for "Can't Wake Up"
Isis Salam Shares New Album via PAPER | '4U My Dear in Lieu of Flowers' Out Now
Now returning to the spotlight with new project 4U IN LUE OF FLOWERS – An exploration and meditation on "BLK JOY" ,the often contradictory realities facing a queer non nor-atypical black female artist. " Black"; commonly associated with the negative and joy being its antithesis. ISIS SALAM yet again proves her vocal skills, versatility as well as her playful side with a sincere desire for her music to have an impact. Powerful music, as diverse as her story of strife and self discovery.
Melodic-punk band Spark Of Life share new single "Memmer?… U Memmer!"
Swiss noise-rock x garage-punk power-trio LØRE streamed new EP 'Mom Torello'
3 years their EP 'Nailfish' which follows their debut record 'Three Flowers And a Bike On a Balcony' released a couple of weeks earlier, Swiss noise-rock x garage-punk trio LØRE is back with a brand new EP called 'Mom Torello' and available right now on LP & Digital through Cold Smoke Records (Bunkr, Hey Satan, Lilium Sova, Six Months Of Sun,..).
TERZO Presents Drone/Shoegaze Epos "Eve Seven" Inspired By Iconic Science Fiction Drama The X-Files
AISLES Announce Long-Awaited Fifth Album "Beyond Drama"
Chilean progressive rock band AISLES have announced their long-awaited fifth album Beyond Drama will release this year.
Beyond Drama is the first LP from the band since 2016's Hawaii, featuring Israel Gil in vocals. Released by Presagio Records, it will be available on all major platforms on April 5. The nine-track album features previously-released singles "Fast," "Megalomania," "Disobedience," and "Thanks to Kafka."
UNDRASK Unleash New Video For "The Mountain"
Grab and beer and join UNDRASK for a thrilling tale of a warrior gone rogue wielding the legendary Longhammer. Their new video for "The Mountain" is a humorous fantasy offering accompanying their epic melodic metal sound. You won't look at a pint in the same way again.
VERA ELLEN SHARES FINAL SINGLE + VIDEO 'BROADWAY JUNCTION'
Vera Ellen has shared a brand new song and video — ​​'Broadway Junction' — the final heart-wrenching single from the artist's upcoming album, Ideal Home Noise. Straying from her typically practised restraint, this new single showcases Vera's incredible vocal character and range and truly hits the listener where it hurts. Ideal Home Noise is out digitally and on both red or black vinyl and CD this Friday March 31st, 2023 via Flying Nun Records.
LUCIFER STAR MACHINE Release New Single And Video "Satanic Age"
"Contrary to popular belief, the philosophy of modern Satanism has always been about expressing and being the best version of yourself. It has been promoting sexual freedom, individualism and hedonism, opposing the hypocrisy of the church. Believe in yourself and if you wanna be a sinner, be the best sinner on the block.. It's time to enter the Satanic Age."
Southern Metal Outfit VERMILION WHISKEY Release Lyric Video For "Atrophy"
VERMILION WHISKEY have dropped a lyric video for their track "Atrophy". The song is taken from their upcoming album Crimson & Stone which is out on May 26, 2023.
The band comments: "This track completely imbibes the entire spirit and premise of the album's namesake, and sets the tone for what we have in store for the future."
Alt. Rock Discovery Despite the Wane Releases Lyric Video for "Beyond That Wall"
Despite the Wane is excited to announce the release of their latest lyric video for the title track of their album "Beyond That Wall." The lyric video was created by the renowned Volume agency, and the album is available now via Epictronic Records.
Chad Bushnell's Big Dreams Put the "Whiskey To Work"
California cowboy Chad Bushnell puts the Whiskey To Work with his brand new album – available everywhere now. The ten-track record is filled with western flair and a collection of country tunes, from traditional to red dirt and even country-rock.
German death/thrash metal band Susurro releases new single and music video "Brocken Dream's"
Susurro was formed in 2019 in Allmersbach, Germany by Jack Skaner (vocals/guitar). Soon after, Mr. Six-Ell (bass) and Winzent Walace (guitars/keyboards) joined the band and the line-up was complete. The band's debut album, Erratic, was released in January 2022.