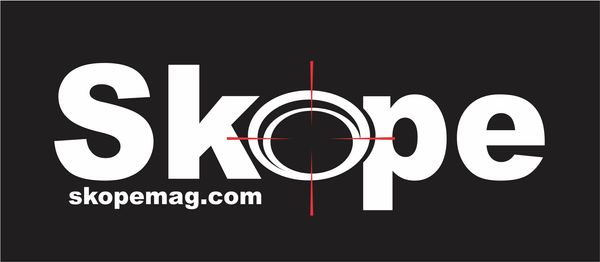 @skopemag news – saturday – march 25, 2023 @ 12 pm est
https://www.facebook.com/SkopeMag/
https://twitter.com/skopemag
https://www.youtube.com/@skopetv2
https://www.instagram.com/skopemag/
APP – Apple iTunes –
https://itunes.apple.com/app/id1465224822?mt=8
@skopemag APP – Google / Android –
https://play.google.com/store/apps/details?id=hr.apps.n207414718
Support @skopemag –
https://www.paypal.com/donate/?hosted_button_id=3APKAKT8K6ETW
Jay Fizzle Just Does It in "Nike Check" Video
With his undeniable charisma and a flow that never fumbles, Jay Fizzle is making his mark in Memphis music and beyond. Returning to run up a bag in the latest video from his DonaFizzo (Deluxe) mixtape, Fizzle shares new visuals for, "Nike Check." Over a bold, bouncy synth organ instrumental, the track finds Fizzle finding every which way to a bag while happily boasting his spoils.
Virus Syndicate, Franky Nuts, Harry Shotta, OneDa and Dope D.O.D Join Forces on SPLAT!
Bad Medic Records is the brand new imprint launched by Virus Syndicate's Nika D, an artist who recently broke out on his own. With a stacked repertoire as part of Virus Syndicate, including support from tastemaker names such as BBC Radio 1, MTV, Ministry of Sound, Red Bull, Netflix and more, their consistency has filtered through into their discography. Although following a standalone EP on UK bass behemoth CRUCAST, Nika D now plays host to the arrival of Bad Medic Records, with foundations based within one of the UK's most revered dance music and rap collaborations.
Matthew Parker Drops New Song "Exhale"
South Carolina native Matthew Parker releases his new song "Exhale" (Legend) available on all digital service providers today. The track was produced by Parker. With over 50 Million global streams to date and a number of Billboard and Mediabase top charting radio singles, "Exhale" furthers this pop artist's journey with a sound reminiscent of Maroon 5, Post Malone, and Owl City.
LIL NUU LINKS WITH G HERBO FOR "WICKED INNA RAQ 2"
Lil Nuu has been making waves in the Chicago rap scene since last year with singles like "Wicked Inna RaQ," "LaLa," and "Up On Us" — today, he cements his spot in the scene with "Wicked Inna RaQ 2" featuring G Herbo. The single is a hard-hitting, streets-first anthem and earned Lil Nuu an important co-sign from the city: a verse from G Herbo, a hometown hero of his. The two pair perfectly on the song together with Nuu and Herbo in a lockstep cadence on their respective verses. In the video, Nuu and Herb head to Chicago and mob around the town with their crews.
For Skope: Tom Westy hacks into Jonas Blue's Dropbox, steals sample for "Work It To The Bone" (out now on Helix Rec.)
PRE's Jay Fizzle Drops "Nike Check" Video
Rock Discovery Danama Presents New Music Video "My Blood" and Announces Album Launch Party
Bay Area punks Viral Sun share video for "66Psalm" from forthcoming album for Rad Girlfriend Records
Viral Sun, a band that includes members of Torche and Capsule, shared their video for "66Psalm" today via a premiere at Brooklyn Vegan. The song/video is from the self-titled debut album, which is tentatively scheduled for release on May 5 via Rad Girlfriend Records.
TRANSPORT LEAGUE release new single and video "Funk Hole"
Psychedelic doom act Weird Tales unleash blistering new track and lyric video – "Undertaker"
Kaleidoscope Kid Releases New Video For "Hollywood Funeral"
Phoenix Alt-singer/songwriter/emcee, The Kaleidoscope Kid has released his new single "Hollywood Funeral" from his sophomore album "Nothing For Free". The song takes you through a roller-coaster of emotions from melancholy to anger over a somber acoustic melody.
NUBS of Odd Squad Family Releases Debut Solo Album 'ABLED'
(Phoenix, AZ) Phoenix based hip hop artist NUBS (A.K.A Collin While), is most known for putting his real life trials and tribulations into his music. Today he is proud to release a masterfully created poetic and poignant solo debut album titled ABLED.
Jugg Season Still Reigns With Jay Critch's Minutes Video
Featuring slow-burning production from Luca Beats, Critch creeps over the track's understated instrumental with his natural gravitas on full display as he rings off a barrage of stone-cold flexes. In the video directed by Chinola Films, the rapper and Michael Kors-approved model on a cold, rainy night in Brooklyn, though with his entourage beside him with umbrellas in hand next to their fleet of white Lamborghini trucks, the crew could easily be mistaken for the baddest bunch of villains in Gotham with Critch at the helm.
BabyJake Shares "We Got To Get Together To Be Free" Single + Video | Playing Treefort Festival this Weekend | More New Music Coming Soon
Chosen as a VEVO DSCVR artist and frequent collaborator with artists such as 24kgldn to Dillon Francis, Nashville-based singer-songwriter BabyJake has made an indelible mark on the modern music landscape since his debut in 2019 with "Cigarettes on Patios" (Certified Gold, 125M+ streams across DSPs). With acclaim from outlets such as Billboard, Wonderland, Lyrical Lemonade, Ones to Watch, and American Songwriter, in addition to 20+ Spotify placements (Feel Good Indie Rock, Dopamine, Varsity Bars) and 30+ Apple Music placements (Chilltronics, New in Pop, AltPop, Superbloom), BabyJake is on the rise, and hasn't let up.
For Skope: Ahead of Nicky Romero's UMF mainstage set, his Protocol releases "Miami 2023" EP (out now)
HYL – Release 2nd Single "Endless Illusions"
Odium Records recently announced debut album of the new band – HYL "Where Emptiness is All", to be released in May.
ICYMI: Detroit's Indie Darling tackles deep depression with The Snowfall Suite EP
Indie Darling is the musical project of Michigan-based pianist, singer-songwriter and multi-instrumentalist Luke LaBenne. Luke began releasing music as Indie Darling 2019, but he has been writing his own songs for nearly 20 years. The EP contains three instrumental piano tracks and one track with vocals and piano, showcasing Luke's abilities as both a pianist and a singer-songwriter.