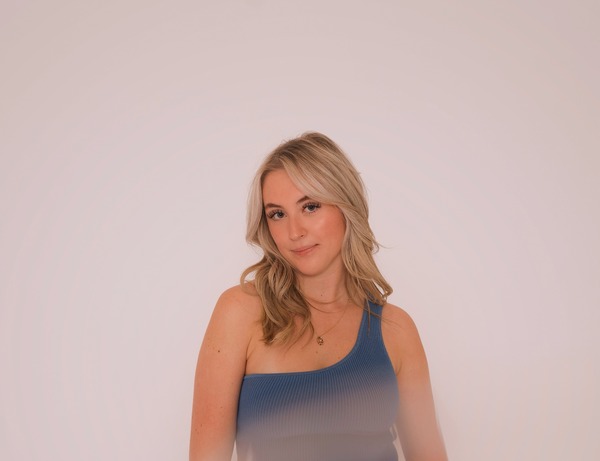 @skopemag news – wednesday – march 22, 2023 @ 1 pm est
https://www.facebook.com/SkopeMag/
https://twitter.com/skopemag
https://www.youtube.com/@skopetv2
https://www.instagram.com/skopemag/
APP – Apple iTunes –
https://itunes.apple.com/app/id1465224822?mt=8
@skopemag APP – Google / Android –
https://play.google.com/store/apps/details?id=hr.apps.n207414718
Indie-Folk Land of Trees shares 'I Intend To Go In Style' Live in Sunnanhed visuals
Sincere Indie Folk singer-songwriter Land Of Trees released his fourth handcrafted album Things I Don't Know.. Yet on the 10th of March via Land Of Trees Music. The project was premiered by Under the Radar. On the LP, listeners will find previously released offerings 'See The Fire Dancing' and 'There's No Blaming Time', among a lush collection of yet-to-be-heard songs.
ORSAK:OSLO: soothing new track "069 In What Way Are You Different"
Swedish/Norwegian post-rock and dark psych collective ORSAK:OSLO premiere their slow and soothing new single "In What Way Are You Different" exclusively on Everything Is Noise. New album "In Irons" is out April 27th on Vinter Records.
"A great post-rock band will clearly stand out as being something truly unique and Orsak:Oslo fit the bill." – Everything Is Noise
Moor Mother Announces 'Jazz Codes' Digital Deluxe, Listen to "We Got The Jazz"
Called "a melodic tone poem with stunning clarity, calm, tuneful choruses, and lustrous complexity," by FLOOD, the composer, poet, vocalist and educator Moor Mother, aka Camae Ayewa, released the critically acclaimed album 'Jazz Codes' in the summer of 2022. Today she has announced a new digital deluxe version of the record, to be released May 19, with the new track "We Got The Jazz" feat. Kyle Kidd, Keir Neuringer and Aquiles Navarro. Listen to it below.
Mouraine perseveres in the face of adversity on "Tonight"
The video shared today is a compilation of personal clips of Mouraine's, surrounding the lead up to his recent performance at the Juno awards. It poignantly reflects the story of this track: every little moment adds up to something bigger, and every moment of struggle has the potential to lead to payoff if you are diligent, hardworking, positive, forward-thinking, and ever-grateful for those who have supported you and lifted you up.
Sister Ray (Ella Coyes) announces highly anticipated EP 'Teeth' + shares title track | Out 12th May via Royal Mountain Records
Today, Canadian storyteller Sister Ray, returns with the announcement of their new EP "Teeth", which is due out 12th May via Royal Mountain Records. The announcement is accompanied by the release of the EP's highly emotive title track, "Teeth."
EADES return with 'Reno Pt. 2' | follows acclaimed debut LP
Leeds art-rock quintet Eades return with energetic new single 'Reno Pt.2' – the first release since 2022's acclaimed debut album Delusion Spree. The single drops before they join Wunderhorse for 7 dates of their upcoming UK tour.
Raised on TV "Wasted" Premiere + Interview
For the last couple of months, Los Angeles-based alt-rock trio, Raised on TV, have been teasing the release of a new full-length titled Strangers in Pictures. Today, the band is premiering the final single, "Wasted", which is about searching for balance between waves of isolation and feeling lost. The song is streaming exclusively at Bearded Gentlemen Music along with a brand new interview with guitarist/vocalist Keaton Rogers. Strangers in Pictures will be released on Friday, April 28th via Sell the Heart Records. You listen to their previous singles "Mr. Blue" and the Around the Sun EP to get a feel for what Strangers in Pictures has to offer.
Song Premiere: Raised on TV Debut "Wasted" From Their Upcoming Album, Strangers In Pictures
Leee John feat. Jorge Vercillo – Solitude
Int renowned live recording Artist LEEE JOHN returns on top form once again with the release of the stunning long awaited new song "Solitude." A beautiful, haunting piece of music that capitulates a mesmerizing intoxicating Latin/Soul feel sound, delivering a stunning arrangement and collaborative vocal duet, first recorded in 2020 in English & Portuguese with acclaimed Latin Grammy award winning Brazilian Artist Jorge Vercillo.
Hannah Jadagu Shares "Warning Sign" Lyric Video
On Friday, May 19th, Hannah Jadagu (pron. juh-dah-goo) will release Aperture, her first full-length effort on CD/LP/CS/DSPs worldwide from Sub Pop.
Zoon Shares "Gaagige" Single + Video | 'Bekka Ma'iingan' LP Due April 28 via Paper Bag Records, Featuring Lee Ranaldo + Owen Pallett
Zoon (Zoongide'ewin), the musical project fronted by songwriter Daniel Monkman, recently announced their triumphant return with a forthcoming sophomore LP entitled Bekka Ma'iingan, due April 28 via Paper Bag Records.
Psych-folk artist Mariee Siou announces EP 'Circle of Signs' & shares single + video "Snake Hoop"
Mariee Siou was raised on a farm in the Sierra Nevada foothills in the Yuba River watershed in Northern California. Born to a father in a bluegrass band, Siou was always surrounded by music and taught herself to play the guitar at 18 while volunteering at a school for Mapuche children in Patagonia. In 2007, she released her first studio album, Faces in the Rocks, on which she collaborated with Native American flautist Gentle Thunder and which achieved a dedicated cult following that would propel her career to this day. She began touring Europe, as well as North America, after being invited to open for the psych jam band Bright Black Morning Light on their nationwide tour that year, and later toured with Hope Sandoval, Mazzy Star in 2013 and extensively toured Europe and the US headlining and has opened for other acclaimed artists such as Joanna Newsom, Buffy Sainte Marie, Frank Black, and Bonnie 'Prince' Billy.
WESTERMAN — Shares New Song/Video: "Take" || + New Album Out 5 May
The track is accompanied by a music video directed by Edwin Burdis. "Take" is a powerful and introspective song, which Westerman notes,"is a selfish song glimpsed momentarily somewhere through the haze of the mesh and the swarm." He adds, "Taking breaks the heart of love." The new track followspreviously released singles "CSI: Petralona" and "Idol; RE-run," the later which Pitchfork noted, "lingers deceptively far past its fade out."
THE CROOKED WHISPERS: new track "Suicide Castle" streaming
Argentina and US-based Satan-worshipping sludge unit THE CROOKED WHISPERS premiere their new single "Suicide Castle" on The Obelisk today! Their sophomore album "Funeral Blues" will be released on April 7th via Ripple Music.
"The Crooked Whispers have a sound that is well and truly fucked. Funeral Blues is multi-level brutality, actively working toward "not for everyone" as a central goal. To be sure, they get there." – The Obelisk
Review & Track Premiere: The Crooked Whispers, Funeral Blues
Eilen Jewell Shares Second Single "Lethal Love"
"There's nothing darker and more depraved in all of creation than love's shadow side," says Idaho-born songwriter Eilen Jewell of her newest single. Out today, "Lethal Love" is, in Jewell's words, "A dangerous carnival of hungry ghosts, a Pandora's box full of eternal craving, inhabited by trapped, debauched spirits playing deadly games for the hell of it. But this song is an ode, not a dirge. Why not celebrate that dark side? It's not going anywhere, so we might as well enjoy it." With Get Behind The Wheel, her ninth studio album—out on May 5th via Signature Sounds–Jewell chronicles the last few years of her life, giving fans a no frills album–her most honest work to date.
LAVI$H SHARES NEW SINGLE "WE MAKE SENSE" OUT NOW VIA DEF JAM RECORDINGS
LAVI$H was born in Lusaka, Zambia, to parents who emigrated to Winnipeg, where they sought a better life for their seven children. The stark contrast in climate and culture to his home in Central Africa was underscored by the new music that LAVI$H heard in this new land.
Jae Starke – Distance
Distance is a song about accepting your flaws; letting go of past mistakes while still coping with the internal struggles that come with them. Song is written and performed by Jae Starke. Beat produced by Docent. Music Video shot and directed by 7wun5.
Tirzah and Speakers Corner Quartet team for new single "fix," out now
Following on from their recently released single with close friend and collaborator Sampha, Speakers Corners Quartet return today with the single, "fix." This time around the quartet has teamed up with Tirzah, the musician and singer-songwriter whose albums Devotion and Colourgrade received critical global acclaim. Renowned for her tenderness in both her vocals and lyricism, Tirzah who is also KwAkE BaSs's partner, lends her unique approach and astute observations to create a track that blossoms with love whilst examining the trials and tribulations that come with it.
Holly Henderson releases reflective fuzzy epic 'Back After Sunrise'
Glowing with gorgeous harmonies against a retro psych-pop backdrop, "Back After Sunrise" is a song about the end of a chapter and how we look idealistically at the time spent, when it's all nearly over. As the track progresses, it escalates from soft glimmering melancholia into a fuzzy epic…!
"Tin $tacks – God Is Here"
God Is Here is the first single off Tin $tacks upcoming album titled "Remind Me That I'm here" completely produced by Cymatix Ritmos directed by Antdavideo.
JO BARTLETT — Goes Solo With: "I Waited A Year" || Watch The Video Now
One half of acclaimed electronic / folk duo It's Jo & Danny and founder of the Green Man Festival, Bartlett returns with the first genuinely solo music of her career.
New single "I Waited A Year" found its form during the intense heatwave of 2022. Restless from a bout of insomnia amidst those hot summer nights, Jo found solace from the sleeplessness in the sanctuary of her home studio and began laying down ideas that had been swimming around her mind.
NEW // Easy Star All-Stars Draft Birmingham's Steel Pulse For Latest Single 'Five Years'
Featuring vocals by Grammy-winning roots reggae band Steel Pulse, the soulful rendition of the track keeps the intergalactic flair of the original alive with the All-Stars' signature reggae genius, as David Hinds' magnetic vocals flourish with emotion – highlighting the soaring, apocalyptic attitude of the ballad. The video, directed by Emmy® Award-winner Robert Bartolome, portrays the end of the world on a miniature scale, along with a rebirth. It's a visual treat that fits David Bowie's timeless lyrics.
AFTERMATH Releases New Full Length Album 'No Time To Waste' + Official Music Video for Single "We Can Do This Together"
To celebrate the release of No Time To Waste, the band released the official music video for single "We Can Do This Together" from acclaimed director Alex Zarek.
Crown The Empire Share "Black Sheep"
"We've tackled many lofty ideas with the singles we've released thus far but with 'Black Sheep' we wanted to bring it back down to earth to our early days as a band. When we were playing together in a garage and making songs with a "fuck you" attitude, just for the sake of doing it," shares vocalist Andy Leo. "We kept that spirit alive with 'Black Sheep' and aim to provide a solid 3:52 seconds of in-your-face energy that young crown would've loved. We hope you love it too."
UNDRASK Unleash New Video For "The Mountain"
Grab and beer and join UNDRASK for a thrilling tale of a warrior gone rogue wielding the legendary Longhammer. Their new video for "The Mountain" is a humorous fantasy offering accompanying their epic melodic metal sound. You won't look at a pint in the same way again.
Country Artist Martina Dawn Releases New Video, "Pretending"
Rising Canadian country artist Martina Dawn shares her latest song and official music video. "Pretending," it tells the story of a summer love that is fun while it lasts, even if it isn't meant to be.
Southern Metal Outfit VERMILION WHISKEY Release Lyric Video For "Atrophy"
VERMILION WHISKEY have dropped a lyric video for their track "Atrophy". The song is taken from their upcoming album Crimson & Stone which is out on May 26, 2023.
The band comments: "This track completely imbibes the entire spirit and premise of the album's namesake, and sets the tone for what we have in store for the future."
ASTRODEATH: watch "Leviathan Rising" on Cvlt Nation
Sydney sludge punk metallers ASTRODEATH teamed up with Cvlt Nation to deliver their crushing "Leviathan Rising" video, taken from their forthcoming sophomore album "Vol.2" on Heavy Psych Sounds!
Drown in the Dissonant Grungy Sludge of ASTRODEATH "Leviathan Rising"
April March announces collaborative album w/Staplin, shares track
Francophile indie singer/songwriter April March is proud to announce the new album April March Meets Staplin, due May 5 via Velvetica Music (with vinyl arriving on April 22, just in time to make it an official Record Store Day title). The album – a collaboration between March and the celebrated French duo Staplin, with lyrics in both French and English – is heralded by new track "Parti Avec le Soleil," which has been described by the artists as being "written for Vivien Leigh to sing before she stood in front of the train in Duvivier's 'Anna Karenina.'" Stream the track now at all DSPs.
Hear the debut single from Southern California's Palm Shadow: "You Wouldn't Have It Any Other Way"
Inspired by the concept of duality, she crafts an ethereal soundscape that seamlessly blends airy vocals and dreamy synth arrangements with swirling drones and noisy guitars. The result feels like sinking into a warm and ambivalent haze, landing in a world between dream pop, moody folk, and melancholic shoegaze. Tender lyricism and lush harmonies are the reverb-drenched cherries on top.
FALSE GODS Release New Single "0% Success Rate"
Sludge-doom affront FALSE GODS have released the track "0% Success Rate". The song is taken from their upcoming split with ABIURO which will come out via DOOM FUJIYAMA on April 7th, 2023.
Vocalist Mike Stack comments "Lyrics like "a puppet of nightmares and failures and filth with nothing but shame to hand out" kind of gives you a glimpse into what our newest single is all about. The main concept behind this song lyrically was to bring forth a constructive way to exercise my self-loathing"
poptropicaslutz! & aldrch Announce Split EP, Share Lead Single "ready set go"
Today they share the project's lead single, "ready set go", the first in a series of joint releases between the two that will maximize their fresh, youthful vigor to produce the latest pop-soaked banger. Putting their characteristically self-aware lyricism, cheeky romanticism, and elevated production on display, aldrch says, "It'll be the theme for your summer fling. It's nostalgic for the early days of pts! & aldrch, but also incorporates everything we've learned since then." Nick Crawford of poptropicaslutz! adds ""'ready set go' is about being ready for the next chapter, so it's fitting that it kicks off our split EP with aldrch."