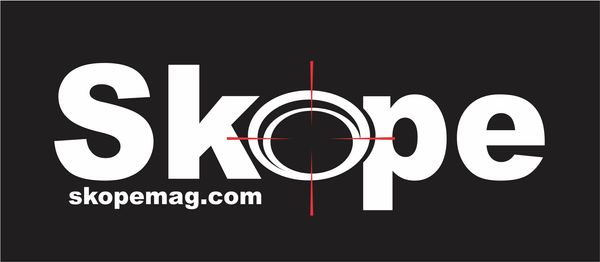 @skopemag news – thursday – march 23, 2023 @ 2 am est
https://www.facebook.com/SkopeMag/
https://twitter.com/skopemag
https://www.youtube.com/@skopetv2
https://www.instagram.com/skopemag/
APP – Apple iTunes –
https://itunes.apple.com/app/id1465224822?mt=8
@skopemag APP – Google / Android –
https://play.google.com/store/apps/details?id=hr.apps.n207414718
Bloody Bananas Share "Can't Be For Real" Single + Lyric Video | New Track Out Now via All DSPs, Debut EP Coming Soon
Cary LaScala — who has a lengthy resume as a drummer, touring and recording with the likes of Jackson United (Foo Fighters), Wild Party, and Casey Spooner (Fisherspooner) — has stepped into the position of bandleader and frontman for his newest project, Bloody Bananas. Today, LaScala debuts the project's first single entitled "Can't Be For Real."
OFF! release "Keep Your Mouth Shut" single/video ahead of new eight song "FLSD" EP | Out Record Store Day via Fat Possum
Foo Fighters, Lil Durk, Lana Del Rey & More to Headline Festival D'été Quebec 2023
A multi-day celebration of music hosted in one of North America's most beautiful cities, the Festival D'ete de Quebec (FEQ) is a festival unlike any other. Today, FEQ announces the star-studded lineup for FEQ 2023, featuring star performers and exciting rising acts from all over the world, plenty of incredibly talented Canadian artists.. With a dazzling group of headliners that includes Foo Fighters, Lana Del Rey, Lil Durk, Green Day, Weezer, and many others, FEQ returns for its 55th anniversary from July 6-16th in Quebec City, QC, Canada.
MADISON MCFERRIN SHARES ETHEREAL NEW SINGLE AND VIDEO "GOD HERSELF"
Arriving appropriately during Women's History Month, "God Herself" is swirling with divine feminine energy and sultry vocals. Its accompanying women-led and directed visual references the goddesses Isis, Yemaya, and Hathor and finds Madison gracefully donning attire by all women designers. Madison is angelic in the video's cave-like setting—a stone arch frames her against a backdrop of shifting, dreamy light, leaving the focus on Madison and the crisp, controlled power of her voice. A song that revealed itself through trial after Madison pivoted from what she thought it "should" sound like, "God Herself" unfolded in all its soulful melodies and harmonies exactly how she heard them in her head. Its vocally textured sonic landscape recalls Madison's early a capella experiments while reflecting themes of confidence, authenticity and being unapologetic in style.
Platinum-Selling Recording Artist J.I. Releases "So So" Music Video
Platinum selling artist J.I has returned with another visual for his track "So So" a fan-favorite from his 14-track EP, One Way Or Another – released via G*Starr Ent. Directed by Derek Dreamfilms, the fast-paced video showcases J.I. taking over New York City.
Italian Alt/Prog Metal Band FROZEN SAND Release Official Videoclip For "Midnight"
"MIDNIGHT" metaphorically refers to "the darkest hour" of every man's life, the moment when night falls and your whole world seems to crumble down and collapse on itself. In that very instant, you find yourself alone with your own ghosts and shadows, reality gets blurred, so that it is impossible to glimpse any light at the end of the tunnel.
Crash Team Rumble Spins Onto Consoles June 20
Crash Bandicoot™ and his team are back in an all-new spin on Crash™ with a 4v4 team-based multiplayer unlike anything fans have seen before! In development by Toys For Bob™ and published by Activision Publishing, Inc. (NASDAQ: ATVI), Crash Team Rumble is expected to launch on June 20, 2023. Starting today, fans can pre-order Crash Team Rumble to receive access to the Closed Beta*, scheduled to take place April 20-24. This early preview allows fans to play the game ahead of launch, and provides Toys For Bob the opportunity to partner with the community to create the best game experience for launch.
Foyer Red Share "Gorgeous"
Last month, Brooklyn's Foyer Red announced their debut LP Yarn The Hours Away, which will be due out on Carpark Records (The Beths, Cloud Nothings, @) on May 19th. The follow up to their promising first EP, Zigzag Wombat, which earned high praise from outlets like Pitchfork, Stereogum and Paste, the album was announced with a single called "Plumbers Unite!" which received best of the month honors from BrooklynVegan and FADER, who descried it as "a great introduction to a band whose wonky pop songwriting blends with surreal lyricism and moments of alt-rock mayhem."
Today LGBTQ Indie Rockers Fleece Share Energizing New Single "It's the Life"
While having been focused on the songwriting of lead vocalist Matt Rogers and the relentless energy of drummer and co-founder Ethan Soil, Fleece has always been about being a band. Fleece's previous music had drawn from musicians no longer in the project, but it was the emergence of Megan Ennenberg (guitar/vocals) and Jameson Daniel (guitar) as members that completed the line up and contributed to the cohesive whole, the final resting place, the rebirth of Fleece.
Carolyn Kendrick // "Walker Clay" single (Americana)
"Before I fell in love with songwriting, I was mainly immersed in instrumental music, but I started to realize the person I was trying to be I wasn't actually interested in being," Carolyn admits. "I just wasn't feeling fulfilled personally and creatively. I started to realize there was a bigger world out there in music, and I decided to open up my horizons instead of limiting myself to being one specific thing."
Easy Star All-Stars Share "Five Years" video ft. Steel Pulse
Jeff Rouse's THE GEMINI AFFAIR Release "We Love The Night"
Jeff Rouse's Dark, Post-Punk Project THE GEMINI AFFAIR drop their 3rd single, "We Love The Night" from their upcoming EP release "To…."
Southern California's Heavy Rock/Metal band The Rift drop "Edge Of Never" Video
LA psych-rock trio Magna Zero embrace the void on new LP "The Great Nothing"
The band describes The Great Nothing as a journey to 'be free and let go,' to 'give up oneself to find the self', and to 'become nothing by paradoxically experiencing unity with everything'.
Magna Zero is: Chris DiCesare (guitar), Jason Moore (vocals/bass/keys), David Aubrey (drums).
THEY WATCH US FROM THE MOON Premiere New Single "Mother Of All Bastards" At Doomed & Stoned
Hailing from Kansas, THEY WATCH US FROM THE MOON have landed to present their new single "MOAB" taken from the upcoming magnum opus Cosmic Chronicles: Act 1, The Ascension. The new record will be released on May 5th, 2023 via New Heavy Sounds.
"Alien abduction, bases on the Moon and all things Sci-Fi weave through the entire album. As with all science fiction, the story leads into a conversation about what path of destruction humans put themselves on to arrive to the future in such a fantastical way. Mother Of All Bastards was written as a reflection of that in our times. The lyrical imagery paints a very dower picture of a future yet to come and our inability to stop it."
ACCLAIMED ATLANTA RAPPER & STREET POET HUNXHO RELEASES NEW ALBUM "22"
On this 22-track blockbuster body of work, he infuses inventive production with his signature melodic flows punctuated by hard-earned knowledge and hypnotic hooks. As his most personal body of work, 22 effectively brings listeners closer than ever to HUNXHO. The number holds a special place in his heart. It signifies home as he grew up on 2nd Ave. It earmarks growth as he inked his first record deal at 22-years-old. Not to mention, the album cover features a tattoo of 22 on his stomach, while the numbers adorn his eyelids.
Eileen Torrez // "The Kind" single + video (Oakland folk pop)
Singer-songwriter Eileen Torrez's latest album, Water + Salt, is a coming-of-age statement wrought with elegant detail and spirited cross-genre exploration. The 12-song album brims with poetic self-reflection and incisive Trump-era social commentary, charting a path for the listener beyond days of despair into an encouraging future. It manages the rare feat of being highly introspective and broadly resonant.
"Revolving Shores" LP by Graffiti Welfare
Amethysts Offer Atmospheric Remix Of Loome's 'Talking To Strangers'
Featuring guest vocals from Oktae, the original single is given a fresh atmospheric touch by Amethysts, layering warming synthesisers, sampling and subtle guitar lines with layers of processed vocal harmonies and spacious reverbs. Bringing an emotive, haunting tone, the new remix serves to contrast the original's upbeat nature and pull out the track's melancholic undertones whilst retaining the infectious natures of the lead vocals.
Ottawa Rocker Sherri Harding Releases "Don't Tell Me How I Feel" From Upcoming 'A Million Pieces' Album
LARRY JUNE & THE ALCHEMIST DROP "PALISADES" FT. BIG SEAN
The rapper will head out on a massive 47-date national tour shortly after the albums release. Kicking off May 8th in Minneapolis, the tour will hit Houston, Los Angeles, Chicago, New York, Philadelphia, Atlanta, and many more before wrapping for a hometown show on July 23rd at Oakland's Fox Theater. Presale for the tickets starts today, with general on sale beginning this coming Friday, March 24th at 10 am local.
dreamy psych blues-rock from DownTown Mystic
Robert Allen, aka DownTown Mystic, is an iconoclast with over 230 TV shows and film placements under his belt. His now nine LP catalog includes performances by Max Weinberg & Garry Tallent from Bruce Springsteen's E Street Band.
Centershift – "Fade Away" single (Rock/Indie/Alt)