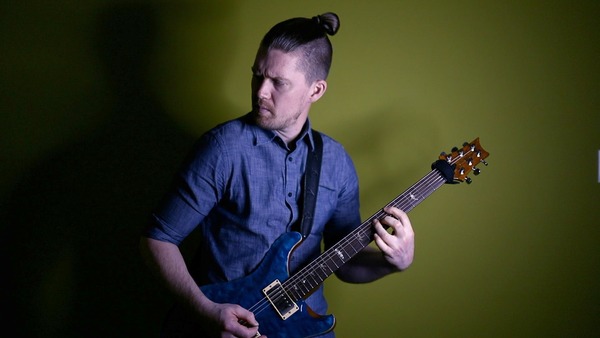 @skopemag news – monday – march 13, 2023 @ 2 pm est
@skopemag HQ – http://smarturl.it/skope
Buy & Sell @skopemag Marketplace
https://skopemag.com/category/services
DWELLINGS releases "DEVICES" ahead of sophomore release this June
Dwellings has released their new single, "DEVICES", preceding the drop of Little Garden, their sophomore album due out on June 30, 2023. This song is the band's first release since their 2019 single "Pick Up Before You Go" which quickly became one of the bands most popular songs with over 2 million streams on Spotify. "DEVICES" is the first of several singles set to drop in anticipation of the bands second full-length album at the end of June 2023, just in time for the 5th anniversary of Dwellings' debut album "Lavender Town".
NEW single and video clip "A.I." for GREENGOAT!
Halibab Matador (of Yellowstraps) releases debut solo single "Single"
Belgium producer and multi-instrumentalist Halibab Matador (founding member of YellowStraps) releases first single as a solo artist.
Inspired by the FKJ song of the same name, Skyline was originally a hip-hop/jazz remix of the song created a few years ago, before Halibab Matador created a composition based on the original sound, injecting soulful guitars, synths and vocal samples.
WILLIE JONES WALKS A FINE LINE ON 'NO TELLIN'' – LISTEN HERE
"I've had 'No Tellin" ready for a while but it wasn't the right time. Country music needs a club banger, so I finally said to the team 'Let's drop it!'," said Jones. "I've tested it on tour and with my DJ's homies and the reaction is always real swell. Shout out to Chris Stevens and my guy Mars who helped bring those drums to another new level."
La Faute is hopelessly obsessed with love in haunting new single 'Watercolours'
Acclaimed Jazz Quartet The Fabulous Red Diesel New Single 'Symmetry' & Announce New Album
BGC Melody And Tasa Share New Single "Cookie Crumbles"
BGC Melody are a group of African musicians based in Cameroon, the Congo, Germany and the United States operating under the record label of the same name and made up of artists Bah'Ndong, Mobe Molondo, Thisis Mokom, Pope Switzeal and Cindy Mbando. Former artists of the label – Elie Solo, LaLa, Deenah, Jayé and Ziiana – are also included in the group. The group draw music inspiration from Cameroon, the UK, the US, Nigeria, South Africa and East Africa.
MEGALITH LEVITATION: Russian doom metal cult premiere "Of Silence"
Today MEGALITH LEVITATION release the new single "Of Silence" from their stunning and highly anticipated third full-length album, "Obscure Fire", due out on March 31st 2023 on Aesthetic Death. Stream the song at Machine Music HERE.
Track Premiere: Let the Cosmos and Megalith Levitation Engulf Your Soul
The Pocket Gods Take Their Fight To Spotify In Must See Documentary
Cult punk-rock disrupters The Pocket Gods have released their latest documentary, Inspired: The 30-Second Song Movie, which follows the band's campaign to change a broken music streaming system. The must-watch documentary – directed by The Pocket Gods' frontman Mark Christopher Lee – tells the story behind his band's decision to take matters into their own hands and fight for fair pay from music streaming services like Spotify.
sadeyes Announces New EP 'patient death', Shares New Music Video "paperweight"
Displaying emotional vulnerability through poignant lyrics, 23-year-old Portland native sadeyes puts it all on the line. He's ready to reflect his personal evolution through a new sound with EP 'patient death,' out on May 12th via Epitaph. While seamlessly combining elements of alternative, hyperpop and glitchcore, his lyricism is delivered with a vocal cadence brimming with painful honesty and intrepid sentiment.
HUEMEN Strive For Royalty With New EP KING, Out May 9
"This song was an outward expression of what's been in me. Kingly mindset. King Talk," says NFinity about the track. "This wasn't me claiming I need a crown as of yet, this was vocal royalty. I looked deep within myself. This is why in the first verse I started with 'If I think it, I can have it, if I dream it I can grab it, nothing is stopping me.' This was a sink or swim record. I also wanted to inspire the King in others, when they're saying these lyrics, they're empowering themselves. King is a mentality, not just a position of power. The king comes before the crown."
Listen to John Andrews & The Yawns' "Never Go Away" ahead of the release of his new album, Love For The Underdog – Out April 28th on Woodsist
John Andrews is something of an open secret in a certain corner of the music scene: a versatile musician & animator. A film school drop out whose work hat-tips tradition as much as outsider anti-aesthetics. He's spent over a decade on the DIY circuit, playing early house shows alongside then up-and-coming peers Weyes Blood and Daniel Bachman. Today he is still out there projecting his sketchy hand drawn animations during his performances in coffee shops, small galleries and non-traditional venues. Andrews' painterly approach now introduces us to his version of New York City, the place he was bound to end up after years of dwelling in Pennsylvania farm towns and New Hampshire barns. There is handmade vibrancy to the world he's imagined for us here: intimate moments seen from the interior, looking outward from hole-in-the-wall restaurants, theaters and the fragments of peace found within the restless and dirty street corners.
Discrepancies Release New Single "Recovery"
Hard Southern Rock Band 13South Drop Second Single "High Enuff" to all major platforms via G4L Records
Southern Rockers 13South drop second single "High Enuff" from their upcoming self-titled record High Enuff.
"'High Enuff' is a tongue-in-cheek song, a call to arms for youth and the old schoolers still in their prime. Hopefully everyone else is reminded of that first taste of freedom of letting go of the cares of the world before you feel the weight of the world later in life," said Chris Blevins (co-founder).
AVE Have Unleashed Captivating New Single, "Let Down"
"The song 'Let Down' is about a toxic relationship that makes the other person feel worthless," the band shares. "The type of relationship that logic says you should get out of, but something keeps you there. It is inspired by a real-life relationship and details the emotional rollercoaster that happened. The song is available everywhere along with a music video. This song is for anyone going through a breakup, or anyone who just loves modern pop-punk vibes."
KAI Returns With New EP And Single, "Rover"
Terry Emm escapes to a desert island in video for new single 'Island Soul'!
Surface Of The Sun's Music Video "Vanguard" Is A Compelling and Progressive Ode To Growth
Surface Of The Sun is a progressive metal band hailing from Canada, it is the solo project of Devon Eggers who has been creating captivating and expansive soundscapes since 2011. SOTS has released three singles that are intertwined: "Oblivion" (off 2019 EP 'Panacea'), and tracks "Dragon" and "Vanguard" (off 2020 EP 'Dragon'), which all have corresponding music videos. "Vanguard" is the end of the cyclical process the singles are about – becoming a leader, passing on the strength found within, and allowing the process of growth to continue. Eggers explains in detail:
Canadian Americana star KYLE MCKEARNEY announces March 31 release of highly anticipated sophomore album A Traveler's Lament
Canada's biggest breakthrough independent Alt-Country/Americana artist of 2022, Kyle McKearney, is poised to reach greater heights in 2023 with the release of his sophomore album A Traveler's Lament on March 31 via Believe Digital.